iOS 14.2 Reportedly Causing Severe Battery Drain – MacRumors
Users on the Apple Developer forums and Reddit are widely reporting that iOS 14.2 causes severe battery drain issues.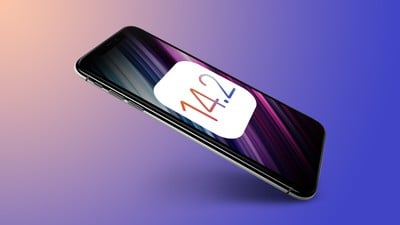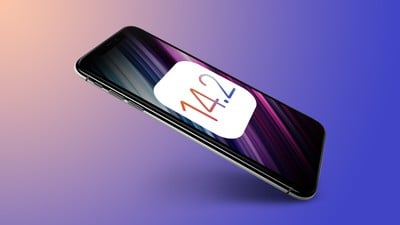 Symptoms of the problem include rapid battery drain and longer charge times than usual. Some users are reporting that their devices are losing over 50 percent charge in less than 30 minutes, and seeing large drops of around five percent within minutes of normal use.
The issue seems to be software-related because multiple users are experiencing battery life sticking at a high percentage before dropping, as well as seeing a sudden gain in battery life after restarting their device.
The affected iPhones all appear to be slightly older, such as the iPhone XS, iPhone 7, iPhone 6S, and first-generation iPhone SE. The 2018 iPad Pro running iPadOS 14.2 also seems to be affected.
iOS 14.2 and iPadOS 14.2 arrived just two weeks after iOS 14.1 and iPadOS 14.1, in the second major updates to the iOS and iPadOS 14 operating systems that were released in September. The update included new emojis, Intercom, AirPods Optimized Battery Charging, People Detection, and new wallpapers.
There are no new reports suggesting that the battery issue was fixed in iOS 14.2.1, which sought to address bugs with MMS messages, made for iPhone hearing devices, and a significant issue with screen responsiveness on the iPhone 12 mini.
The third developer and public betas of iOS 14.3 and iPadOS 14.3 have already been released, so it is possible that Apple may fix the problem in that update. The third major update to iOS 14 and iPadOS 14 brings support for Apple ProRAW, as well as refinements to Home, Health, and Weather.
Users with older devices may wish to hold off on updating to iOS 14.2 if they have not already done so, until the issue has been fixed by Apple.
Five big lessons experts say Canada should learn from COVID-19: – Coast Mountain News
In light of the COVID-19 pandemic, The Canadian Press interviewed a group of leading Canadian experts in disease control and epidemiology and asked them what should be done to reduce the harms the next time a germ with similar destructive potential emerges. Here are the five most important lessons they offered:
1. Socio-economic and health inequities have made some people more vulnerable
COVID-19 has exposed fault lines in the Canadian society by showing how long-standing inequities contributed to higher rates of infections and mortality, said Steffanie Strathdee, a Toronto-born epidemiologist at the University of California in San Diego.
"The people who are, by and large, getting COVID are people who are poor, or of-colour, or living in poor socio-economic conditions," Strathdee said.
In an analysis of COVID-19 deaths between March and July, Statistics Canada found that death rates because of the virus were double in Canadian neighbourhoods where more than 25 per cent of the people are members of visible minorities compared to neighbourhoods where minorities are less than one per cent of the people.
Strathdee said people in many areas in Canada have limited health services.
"In my sister and mother's region of Stouffville (a suburb of Toronto), it's very, very difficult to get a doctor," she said.
"What we need to do is invest in our public health and health care infrastructure, because this isn't going to be the last pandemic we see."
University of British Columbia professor Erica Frank, a doctor and population-health expert, said almost all those who have died because of COVID-19 had pre-existing risk factors, including age.
"Not paying enough attention to reduction of chronic-disease risk has greatly increased the cohort of susceptible people to COVID," she said.
She said there is a need to spend money on public health systems and on social determinants of health, such as housing, to decrease sickness and death.
2. Canada's division of health-care responsibilities is inefficient
The disconnect between federal and provincial or territorial actions to fight the pandemic is getting in the way of an effective response, said Donald Sheppard. He's the chair of the department of microbiology and immunology in the faculty of medicine at McGill University and a member of Canada's COVID-19 therapeutics task force.
For instance, Sheppard said, after Eli Lilly's COVID-19 antibody treatment was approved by Health Canada, bought by the federal government and greenlit by the federal therapeutics task force, British Columbia health authorities decided to reject the federal approval of the medication.
He said there many more examples, including the handling of long-term care homes.
"Quebec is screaming they want money but they're refusing to sign on to the minimum standards of long-term care," he said.
He said there have been poor communication and a lot of territorialism since the beginning of the pandemic.
"There should be a time when it's all hands on deck and we don't play games," he said. "That didn't happen. We saw these fragmentations between the provinces and the feds leading to, frankly, people dying."
3. Centralized decision-making in health care stifles innovation
Sheppard said the Canadian health care system can't be nimble because federal and provincial governments have seized control of decisions on how to handle the pandemic.
"During a new disease like a pandemic, when we're learning about things, the people on the ground actually are learning a lot faster than the people sitting in Ottawa, Quebec City or Toronto," he said.
He said Canadian businesses and universities have been struggling to get approval for testing strategies that use rapid tests to reopen safely.
"The way that the ministries of health are set up, they actually make it incredibly difficult to set those type of things up, because they hold on to all the power with a stranglehold."
Sheppard said there's no process private entities can use to launch innovative testing programs.
"The dogma from the ministries of health are simple: What we're doing is right. There is no other better way to do anything … therefore we will not help anybody do anything different than what we're doing. And anything other than that is a threat to our authority," he said. "That's the mentality, and it's just killed innovation in the health-care setting."
4. Lack of coordination stymied research
The COVID-19 pandemic has shown how crucial research is to inform health decisions, said Francois Lamontagne, a clinician-scientist at the University of Sherbrooke.
He said Canadian scientists have played prominent roles scientifically during the pandemic but recruiting patients to participate in clinical trials has been a challenge due to lack of coordination.
"There have been a lot of studies launched. A lot of those studies overlapped," he said.
He said having too many studies at the same time has resulted in shortages of suitable patients who are willing to be subjects in clinical trials.
"This, essentially, dilutes all of the studies and you end up enrolling very few people in too many studies."
Lamontagne said the United Kingdom has been the locomotive of the world in enrolling patients in clinical trials because research is an integral part of the country's national health system.
"It's not something that happens in a silo. It's part of the (National Health Service)," he said. "This led them to build the infrastructure … And then there's an effort to co-ordinate and prioritize studies so they do one study and they do it well and they get the answers very quickly."
He said creating better research infrastructure and coordination should be a priority for Canada.
"This is a criticism directed at me as well. I am part of 'us' — researchers. We have to get our act together and there has to be an effort of coordination."
Lamontagne said health research in Canada is largely funded by the federal government whereas health care is a provincial jurisdiction and both levels need to co-operate.
"The stakes are so important for not only how we respond to pandemics now and in the future, but also for the sustainability of a public health-care system," he said.
5. Good messaging and communication matter
Strathdee said good science communication with the public is important to address misinformation regarding the novel coronaviruses and its vaccines.
"We need for people to understand that science and medicine don't have all the answers all the time, that we're learning just like everybody else," she said.
Strathdee said guidelines will be updated as more data become available and that's what happened when more data showed that face masks reduced the risk of COVID-19 transmission.
She said government officials should be trained in health literacy.
John Brownstein, a Montreal-born Harvard University epidemiologist, said minority communities, including Indigenous communities, tend to have more mistrust in vaccines and for good historical reasons.
"We got to figure out how to improve communication and improve confidence," he said.
Strathdee said it's critical for politicians and public health officials to be honest with the public by "making people aware that, you know, it could get worse before it gets better, and that they need to stay the course."
She also said people need to understand that if segments of the population are left behind in vaccination, like prisoners and homeless people, that will put everyone at risk.
She said Canada did a good job in detecting COVID-19 cases because it was hit hard by SARS.
"We have to make sure that we don't unlearn those lessons going forward and that we build upon what we've learned from COVID and prepare for the next pandemic."
Keep Your iPhone 12 and Its Accessories Away From Pacemakers – Lifehacker
If you or someone you know has an Implantable Cardioverter Defibrillator (ICD), you may want to avoid using an iPhone 12. According to a recent study in the Heart Rhythm Journal, the iPhone 12 and its accessories can interfere with an ICD's behavior, and even stop it from working.
The study found several components within the iPhone 12 can "potentially inhibit lifesaving therapy in a patient particularly while carrying the phone in upper pockets." This warning applies to all iPhone 12 devices, including the iPhone 12, iPhone 12 Mini, iPhone 12 Max, and iPhone 12 Max Plus. The iPhone 12's MagSafe accessories are also a risk, specifically the MagSafe Charger and MagSafe Duo Charger, due to their magnets and NFC radios.
According to the study, the magnetic charging coils and RF-emitting components in these products are strong enough to interfere with an ICD's internal mechanisms, which respond to magnetic fields. Researchers observed immediate suspension of the ICD's heart-regulating operations if an iPhone "was brought close to the ICD over the left chest area." The interference "persisted for the duration of the test."
This poses serious health risks, including the possibility of heart failure or cardiac arrest. To help inform users of the potential risks, Apple updated its iPhone 12 health and safety documentation with new guidelines based on the report's suggestions. Apple now recommends users keep their iPhone 12 and MagSafe accessories more than six inches away from their chest at all times, and more than 12 inches away if your phone is wirelessly charging. Definitely don't put your iPhone in your shirt or jacket's breast pocket.
While these warnings are for the iPhone 12 line and its magnetic accessories specifically, they're not the only products that can affect medical devices. A similar case study shows smartwatches and fitness trackers can interfere with ICDs if they come within 2.4 centimeters of the ICD's location in a patient's chest. The iPhone 12 interference is more severe—especially while charging wirelessly—but you should take caution using any smart devices near someone with an ICD.
G/O Media may get a commission
watchOS 7.3 for the Apple Watch adds new Unity Watch Faces, Time To Walk and more – MobileSyrup
watchOS 7.3, the latest version of Apple's wearable operating system, is set to release today.
The update includes several notable features like a new Unity Watch Face collection to celebrate Black History Month, 'Time to Walk' Fitness+ recordings from several notable celebrities and ECG in more regions around the world.
Along with the new Unity Watch Faces, Apple is also launching a new version of the Apple Watch Series 6 that includes a Black Unity Sport Band on February 1st.
Regarding ECG's wider release, the feature is releasing in Japan, Mayotte, the Philipines and Thailand.
The update also includes performance improvements and fixes related to Control Center and Notification Center issues.
While watchOS 7.2 is rolling out now, and at roughly 3PM ET, hit my Apple Watch Series 6.
Update 26/01/2021 3:31pm ET: This story has been updated to confirm that watchOS 7.2 has now arrived on my Apple Watch Series 6.
Source: Apple