Jack Dorsey: What's next for Twitter's co-founder? – BBC News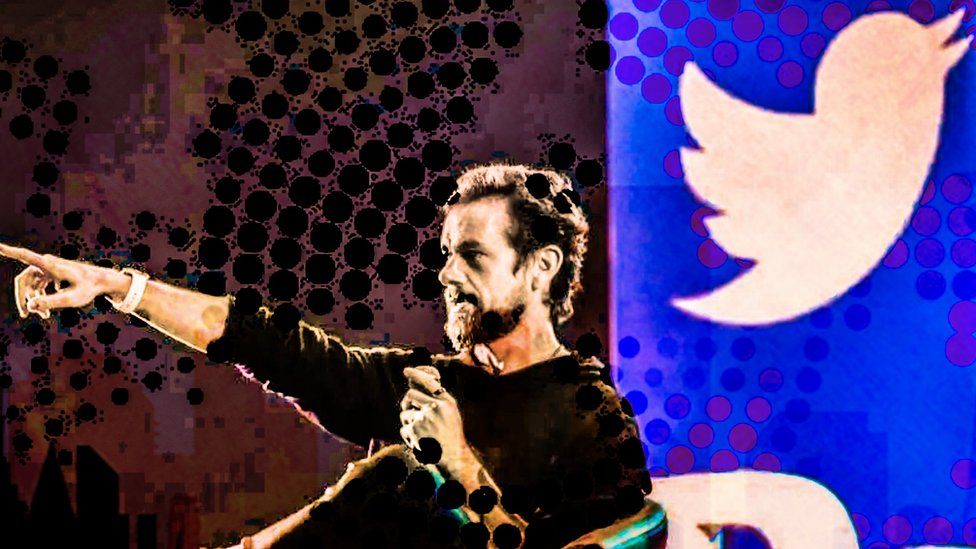 Jack Dorsey is one of Silicon Valley's eccentrics.
If he was a character in a movie, you'd think he was too cliche.
Acutely earnest and idealistic, he passionately believes that tech can bring about global peace and prosperity.
He's a kind of hippie libertarian, a philosophy that seems somewhat baffling at times. He also happens to be a genuine tech visionary.
His resignation from Twitter is the second time he's left. After leaving the social media giant that he co-founded the first time, he setup the digital payments company Square in 2009 – which has become wildly successful.
He came back to Twitter in 2015.
Until Monday he was running both companies – a situation that didn't sit well with many investors.
Last year Elliott Management, a large Twitter investor, tried to make him choose between the two. They wanted a chief executive that spent their time on Twitter and Twitter alone.
This in part explains why Twitter's share price didn't nose dive when their iconic leader suddenly resigned again.
There has been a prevailing attitude for a long time amongst investors that Twitter is leaving money on the table – that it could generate a lot more revenue from its large and engaged user base.
And certainly a chief executive that had its undivided focus on Twitter might help.
When you compare Twitter to Google or Facebook, it's a relative minnow.
Dorsey has been seen by some as the reason for Twitter's stunted growth. A Twitter purist, who had helped create the platform, but didn't want monetization at the expense of user experience.
To be fair to Dorsey he has tried to experiment with ways to generate more revenue. He also announced a target of 315 million monetizable users by the end of 2023 – and to double revenue in that year.
Twitter has done well at adding users during the pandemic, however that target is hugely ambitious.
It's a goal that incoming chief executive, Parag Agrawal will inherit.
Indian born, Agrawal has risen though the ranks to become an apparently competent and well-respected chief technology officer. He's been described as a safe pair of hands, and he has a huge job ahead of him.
Agrawal instantly takes on Dorsey's monetization headache. Twitter is not Facebook. It holds far less information about you, and therefore the data it holds isn't as valuable to advertisers.
You can also only serve users so many adverts before they start turning away. If your goal is high growth but also revenue increase – that can be a difficult balancing act.
Obsession with cryptocurrencies
Dorsey had become obsessed with cryptocurrencies, and in particular Bitcoin.
He'd recently set up a dedicated crypto team – looking at ways in which the company embraces digital assets and decentralized apps.
The team was to sit under Agrawal – perhaps a sign that digital currencies will play a key role in the new chief executive's vision for the company's growth.
But Twitter has become deeply political in the US, and Agrawal also inherits its moderation problems.
Democrats generally argue that the platform hasn't done enough to take down fake news. They also argue its systems are not good at quickly locating removing hate speech.
Agrawal has gone from relative obscurity to a major public figure overnight, and will no doubt be called in front of Congress sooner rather than later.
Already, a tweet that he published in 2010 – a quote from the Daily Show – is being used by some Conservatives as evidence that the new chief executive is left-leaning.
Dorsey's goodbye email included a barb at founders who stay too long at the companies they created.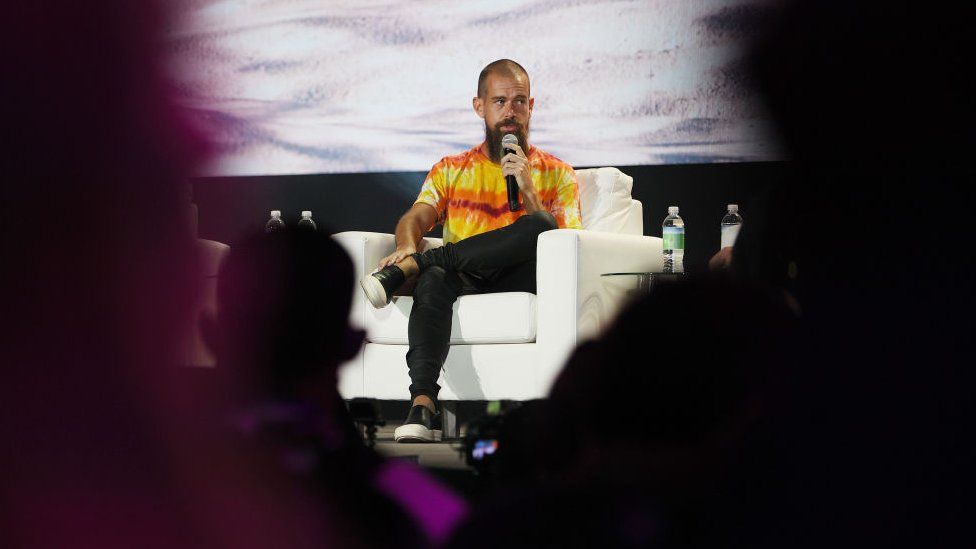 "There's a lot of talk about the importance of a company being 'founder-led'. Ultimately I believe that's severely limiting and a single point of failure," he wrote.
The target of that statement appeared to be Facebook founder Mark Zuckerberg (Elon Musk would agree with Dorsey, having said publicly he doesn't like being Tesla's boss).
But the sentiment has much wider importance. Almost all the eccentric tech founders who created hugely successful companies – Bill Gates, Jeff Bezos, Sergey Brin, Larry Page, Steve Jobs and now Dorsey – have all been replaced with 'safe options'- chief executives that are nothing like their predecessors.
And perhaps Twitter needs that.
As for Dorsey, well he's still young – 45. The last time he had some time away from Twitter he casually built up Square, that's now worth $100bn.
Dorsey can at times be a figure of satire, but he's earned the right to be taken seriously.
COVID-19 antiviral pill on its way across Canada, as some hospitalizations dip – CP24 Toronto's Breaking News
Alanna Smith, The Canadian Press

Published Wednesday, January 19, 2022 2:47PM EST


Last Updated Wednesday, January 19, 2022 5:07PM EST

Prime Minister Justin Trudeau says the first shipment of an oral COVID-19 pill is making its way across Canada but is no substitute for vaccination against the rapidly spreading virus.
The entire northern Quebec region of Nunavik is on "red alert" with more than half of its 14 Inuit communities struggling with high viral transmission.
Other provinces and territories are bracing for a peak in the pandemic's fifth wave with hospitalizations beginning to level out.
The antiviral drug Paxlovid is meant to protect against hospitalization and death. Canada has purchased one million courses for delivery this year.
"It's important to remember that this will be a powerful tool to continue to keep people from people getting extremely sick but it needs to be used right," Trudeau said Wednesday.
"It's not a replacement for getting vaccinated, for wearing masks, for staying safe, for keeping your distance."
The Omicron variant-fuelled fifth wave appears to be peaking in some provinces, while others warn the worst is yet to come.
Quebec reported its lowest daily increase in COVID-19 hospitalizations with a rise of eight, bringing the total to 3,425 people in hospital. It also saw a slight decline in intensive care patients.
In Nunavik, a curfew is in effect and all non-essential public places are closed with private indoor gatherings banned.
Meanwhile, Ontario Health Minister Christine Elliott said there are "glimmers of hope" that COVID-19 cases will peak this month with hospitalization and intensive care admissions to follow.
The province recorded a small dip in the number of people with COVID-19 in hospital to 4,132 patients from 4,183, as intensive care patients rose by eight to 589. Fifty-nine new deaths were also reported.
Many types of Ontario businesses continue to be closed under public health restrictions, but Premier Doug Ford said to expect a "positive" announcement on measures later this week.
In British Columbia, some businesses are eligible for a financial boost from the province as they are forced to stay closed for at least another month to curb COVID-19 spread.
Places such as event venues, bars and nightclubs that don't serve meals can now apply for grants of up to $20,000. Businesses that have been able to reopen can claim up to half that amount.
Manitoba's top doctor said Wednesday the Omicron wave could peak soon, as the province logged a slight increase in hospitalizations and intensive care cases.
"Looking at other jurisdictions … it would be reasonable to expect that peak in the near future if we maintain the same trajectory," said Dr. Brent Roussin, adding "it's a little early to consider."
Meanwhile, Saskatchewan is bracing for a tide ofCOVID-19 hospitalizations and absences among workers until mid-February,while more than 1,600 volunteers have answered a call from New Brunswick for pandemic assistance.
A surge of hospitalizations and a shortage of health-care staff led New Brunswick to ask people to help with clinical or non-clinical work, such as vaccine administration.
Almost 350 workers were isolating Wednesday after testing positive for COVID-19. New Brunswick has a record 123 people in hospital with COVID-19.
Prince Edward Island announced new restrictions this week to protect its health system. Nova Scotia, meanwhile, was the only Atlantic province to return to in-person learning at public schools this week.
Alberta is seeing hospitalization rates rising to levels not seen since mid-October. As case rates continue to climb, one of its largest school boards is asking the government to open vaccine clinics in schools.
Edmonton Public Schools said more than 5,000 of its students were absent Tuesday due to COVID-19 – about five per cent of its total student population.
This report by The Canadian Press was first published Jan. 19, 2022.
Airlines cancel some flights after reduced 5G rollout in U.S. – CP24 Toronto's Breaking News
Jon Gambrell And David Koenig, The Associated Press

Published Wednesday, January 19, 2022 11:20AM EST


Last Updated Wednesday, January 19, 2022 6:00PM EST

DALLAS (AP) – Some flights to and from the U.S. were canceled on Wednesday even after AT&T and Verizon scaled back the rollout of high-speed wireless service that could interfere with aircraft technology that measures altitude.
International carriers that rely heavily on the wide-body Boeing 777, and other Boeing aircraft, canceled flights or switched to different planes following warnings from the Federal Aviation Administration and the Chicago-based plane maker.
Airlines that fly only or mostly Airbus jets, including Air France and Ireland's Aer Lingus, seemed relatively unaffected by the new 5G service.
Airlines had canceled more than 250 flights by midafternoon Wednesday, or 3% of the U.S. total, according to FlightAware. That was far less disruptive than during the Christmas and New Year's travel season, when a peak of 3,200, or 13%, of flights were canceled on Jan. 3 due to winter storms and workers out sick with COVID-19.
A trade group for the industry, Airlines for America, said cancellations weren't as bad as feared because telecom providers agreed to temporarily reduce the rollout of 5G near dozens of airports while industry and the government work out a longer-term solution.
At O'Hare International Airport in Chicago, Sudeep Bhabad said his father-in-law's flight to India was cancelled.
"They have to resolve this problem," Bhabad said. "It would have been a lot better if they had resolved it way before and we knew this in advance, instead of, like, finding out when we are here at the airport."
Similar mobile networks have been deployed in more than three dozen countries, but there are key differences in how the U.S. networks are designed that raised concern of potential problems for airlines.
The Verizon and AT&T networks use a segment of the radio spectrum that is close to the one used by radio altimeters, devices that measure the height of aircraft above the ground to help pilots land in low visibility. The telecoms and the U.S. Federal Communications Commission, which set a buffer between the frequencies used by 5G and altimeters, said the wireless service posed no risk to aviation.
But FAA officials saw a potential problem, and the telecom companies agreed to delay their rollout near more than 80 airports while the agency assesses which aircraft are safe to fly in proximity of 5G, and which will need new altimeters.
At the moment, close to 40% of the U.S. airline fleet lacks FAA approval to land in low-visibility near 5G signals. The FAA said it recently cleared five more models of altimeters, including three on Wednesday.
"I assume whatever process they are using could be used to clear the rest," said Randall Berry, a professor of electrical engineering at Northwestern University.
The Boeing 777 isn't the only aircraft using altimeters awaiting approval from the FAA, and not all 777s have altimeters that are incompatible with 5G, according to the FAA.
The FAA says there are several reasons why the 5G rollout has been more of a challenge for airlines in the U.S. than in other countries: American cellular towers use a more powerful signal strength than those elsewhere; the 5G network operates on a frequency closer to the one many altimeters use, and cell tower antennae point up at a higher angle.
Some experts say poor coordination and cooperation among federal agencies is as much to blame as any technical issues.
"The fights around this from federal agencies have just gotten more and more intense," said Harold Feld, an expert on telecom policy at the advocacy group Public Knowledge.
The European Union Aviation Safety Agency said it wasn't aware of any problems on the continent caused by 5G interference. To mitigate airline interference, French telecom providers reduce the strength of their high-speed networks near airports.
Boeing Co. said in a statement it would work with airlines, the FAA and others to ensure that all planes can fly safely as 5G is rolled out.
In the meantime, airlines scrambled to adjust to the new reality.
Emirates, which relies heavily on the 777, halted flights to several American cities on Wednesday, but maintained service to Los Angeles, New York and Washington.
"We are working closely with aircraft manufacturers and the relevant authorities to alleviate operational concerns, and we hope to resume our U.S. services as soon as possible," the state-owned airline said.
Tim Clark, president of Emirates, pulled no punches when discussing the issue. He told CNN it was "one of the most delinquent, utterly irresponsible" situations he'd ever seen as it involved a failure by government, science and industry.
Japan's All Nippon Airways canceled 20 flights to cities such as Chicago, Los Angeles and New York, while Japan Airlines said it will stop using the 777 in the continental U.S. for now. Eight of its flights were affected Wednesday.
Air India announced on Twitter it would cancel flights to Chicago, Newark, New York and San Francisco because of the 5G issue. But it also said it would try to use other aircraft on U.S. routes – a course several other airlines took.
Korean Air, Hong Kong's Cathay Pacific and Austrian Airlines said they substituted different planes for flights that were scheduled to use 777s. Germany's Lufthansa swapped out one kind of 747 for another on some U.S.-bound flights.
Choi Jong-yun, a spokeswoman of Asiana Airlines, said the company hasn't been affected so far because it uses Airbus planes for passenger flights to the U.S.
However, Choi said airlines have also been instructed by the FAA to avoid autopilot landings at affected U.S. airports during bad weather conditions, regardless of plane type. Asiana will redirect its planes to nearby airports during those conditions, she said.
FCC Chairwoman Jessica Rosenworcel said in a statement that the 5G "deployment can safely co-exist with aviation technologies in the United States, just as it does in other countries around the world." However, she urged the FAA to conduct its safety checks with "both care and speed."
Gambrell reported from Dubai. Associated Press video journalist Teresa Crawford in Chicago and AP writers Kim Tong-hyung in Seoul, South Korea, Yuri Kageyama in Tokyo, Ken Moritsugu in Beijing, David McHugh in Frankfurt, Germany, Frank Jordans in Berlin, Angela Charlton in Paris, Kelvin Chan in London and Isabel DeBre in Dubai contributed to this report.
Airlines say Canadian flights unaffected by turmoil over 5G wireless launch in U.S. – CTV News
MONTREAL –
Canadian airlines say flights to the U.S. remain unaffected by the rollout of new 5G wireless technology.
Several international airlines cancelled flights to the United States this week over concerns that 5G mobile phone service could interfere with aircraft technology.
On Wednesday, telecommunications giants Verizon and AT&T announced last-minute delays to the service launch near key U.S. airports — the latest of three postponements since early December — after U.S. carriers warned that the wireless frequency could cause widespread flight disruptions.
Critics say the new C-band 5G service operates in a frequency range that could interfere with airplane radio altimeters, which measure an aircraft's height above the ground and help pilots land in low visibility.
Air Canada and WestJet Airlines Inc. say no flights to the U.S. have been cancelled due to the issue.
Last fall, the federal Industry Department established protective measures, including so-called exclusion zones near airports, to reduce any interference with radio altimeters while allowing deployment of 5G systems in the 3,500-megahertz band in Canada.(The planned 5G rollout by American telecoms falls between 4,200 and 4,400 megahertz.)
It also imposed a "national antenna down-tilt requirement" on telecoms to protect helicopters and planes used in low-altitude military and search and rescue operations as well as medical evacuations, "which by nature do not fly predictable routes into and out of major airports," the department's Nov. 18 decision reads.
"It is expected that as new information and studies become available, and as new radio altimeter standards are developed internationally, these measures may be modified or relaxed well within the 20-year term of ISED's 3,500 MHz licenses," Industry Department spokesman Hans Parmar said in an email.
John Gradek, head of McGill University's aviation management program, says 5G networks in Canada run at lower wireless speeds that would not interfere with landings, and that only some older planes whose technology has not been upgraded pose a risk.
"The question you have to ask yourself is, are the airlines investing in what I would call hardening the radio altimeter equipment so it no longer gets interfered with by C-band 5G?" he said in a phone interview.
"People knew this was coming. The airlines could have done something to invest in their airplanes to get the equipment in place, but they have not. We all know it's money — airlines are kind of short on money these days."
On Wednesday, Emirates announced it would halt flights to several U.S. cities due to "operational concerns associated with the planned deployment of 5G mobile network services in the U.S. at certain airports." It said it would continue flights to Los Angeles, New York and Washington.
Emirates president Tim Clark pulled no punches when discussing the issue. He told CNN it was "one of the most delinquent, utterly irresponsible" situations he'd ever seen as it involved a failure by government, science and industry.
Of particular concern appears to be older Boeing 777 wide-body jetliners. Emirates only flies that model and the Airbus A380 jumbo jet — and it was among one of the most affected airlines.
Japan's All Nippon Airways cancelled 20 flights to cities such as Chicago, Los Angeles and New York after the U.S. Federal Aviation Administration "indicated that radio waves from the 5G wireless service may interfere with aircraft altimeters," the carrier said. Along with Japan Airlines, it said Boeing announced restrictions on airlines flying its 777s.
Air India also announced on Twitter it would cancel flights to Chicago, Newark, New York and San Francisco because of the 5G issue. But it also said it would try to use other aircraft on U.S. routes — a course several other airlines took.
In Canada, the industry and transport departments are working with the telecom and aviation sectors "to ensure that appropriate rules are in place to protect the critical operations of radio altimeters" and minimize potential interference, Transport Canada spokeswoman Sau Sau Liu said in an email.
Transport Canada also issued a civil aviation alert on Dec. 23 offering recommendations on how to fly an airplane "in a 5G environment," she noted.
This report by The Canadian Press was first published Jan. 19, 2022.