Japanese media blast 'cowardly' Carlos Ghosn after escape – The Japan Times
The usually staid Japanese media lambasted the "cowardly" Carlos Ghosn on Wednesday, after the tycoon jumped bail and fled to Lebanon to avoid trial in Japan.
"Running away is a cowardly act that mocks Japan's justice system," said the Yomiuri Shimbun, with Ghosn facing multiple charges of financial misconduct — all of which he denies.
By leaving the country, Ghosn has "lost the opportunity to prove his innocence and vindicate his honor," the paper added, noting that the court, his defense lawyers and immigration control officials also bore some blame in the affair.
The liberal Tokyo Shimbun also said Ghosn's actions had made a mockery of the Japanese justice system.
"The defendant Ghosn insists he escaped political persecution… but travelling abroad without permission is against the conditions of his bail, and mocks the Japanese justice system," the paper wrote.
"There is a high probability that the trial will not be held, and his argument that he wants to prove his innocence is now in question."
Some media noted that the decision to give him bail — seen by some as unusual at the time — now looks unwise.
Prosecutors had argued at the time that he was a flight risk with powerful connections, but Ghosn himself had said he wanted to be tried to prove his innocence.
One of his defense lawyers at the time has said he was such a famous face that there was no chance he would be able to slip away undetected.
The conservative Sankei Shimbun noted that prosecutors believed the court had yielded to "foreign pressure" by offering him bail, amid widespread criticism in the global media of Japan's "hostage justice system" that allows for lengthy and repeated detention.
In December 2018, the court declined prosecutors' request to extend Ghosn's detention by 10 days — a surprising decision as the extension is usually almost automatic.
And in fact Ghosn was bailed twice, once in March and a second time after he was re-arrested in April.
"All of these were rare decisions," said the Sankei.
The center-left Mainichi Shimbun quoted a senior prosecutor as saying: "This is what we predicted.
"This has ruined the prosecutors' painstaking work" of collecting evidence in Japan and abroad against him.
The Asahi Shimbun also quoted a former Nissan executive voicing his disappointment at Ghosn's actions.
"The entrepreneur who ran Nissan for so many years and was well-known internationally turns out to be this kind of person. My jaw hit the floor. I can't find the words to express myself."
Trump calls U.S. coronavirus case spike a media 'conspiracy' – Global News
U.S. President Donald Trump is repeating the false claim that coronavirus cases in the country are up solely because of increased testing, calling the reported rise a "conspiracy."
"Cases are up because we TEST, TEST, TEST. A Fake News Media Conspiracy," Trump tweeted on Monday.
"Many young people who heal very fast. 99.9 per cent. Corrupt Media conspiracy at all time high."
He went on to say that after the November election, the "topic will totally change," adding in a subsequent tweet that "The Fake News Media is riding COVID, COVID, COVID, all the way to the Election. Losers!"
As of the morning of Oct. 26, there have been more than 8,600,000 confirmed coronavirus cases in the U.S., as well as over 225,000 deaths, according to a tally by John Hopkins University.
Just two days earlier, the country shattered its own record, recording more than 84,000 new coronavirus cases in a single day.
It's far from the first time the claim has been made by Trump, who was infected with the virus just weeks ago.
During his recent interview with 60 Minutes, Trump claimed that coronavirus cases are rising simply "because we're doing so much testing."
"If we didn't do testing, cases would be way down," he said in the extended footage.

4:17


Trump ends '60 Minutes' interview after receiving 'tough questions'



Trump also touted this claim during previous spikes in cases in the U.S.
While the number of daily tests conducted in the U.S. — and other countries seeing jumps — has risen, experts agree there has, in fact, been an increase in the actual spread of the virus.
Increased testing will inevitably find more cases, however, there are other indicators, including hospitalizations and the number of tests coming back positive — both of which have been rising in the U.S. — that indicate that the spread of the virus is up.
Deaths often lag a spike in cases, but those have started to rise again, too.
University of Washington researchers have forecast that the U.S. death toll from COVID-19 could reach 500,000 by February.
— with files from Reuters and The Associated Press
© 2020 Global News, a division of Corus Entertainment Inc.
China retaliates against news media in latest feud with U.S. – CTV News
BEIJING —
China has ordered six U.S.-based news media to file detailed information about their operations in China the latest volley in a monthslong battle with the Trump administration.
A foreign ministry statement issued late Monday demanded that the bureaus of ABC, The Los Angeles Times, Minnesota Public Radio, the Bureau of National Affairs, Newsweek and Feature Story News declare information about their staff, finances, operations and real estate in China within seven days.
The announcement came five days after U.S. Secretary of State Mike Pompeo said six Chinese media would have to register as foreign missions, which requires them to file similar information with the U.S. government.
The six were the third group of Chinese media required to do so this year. Each time, China has responded by forcing a similar number of U.S. media to file about their operations.
The ministry statement said China was compelled to take the step "in response to the unreasonable oppression the Chinese media organizations experience in the United States."
Pompeo, in making his announcement, said the targeted Chinese media are state-owned or controlled, and that the U.S. wants to ensure that "consumers of information can differentiate between news written by a free press and propaganda distributed by the Chinese Communist Party."
The media is one of several areas of growing tension between the two countries as the Trump administration ramps up pressure on China over trade, technology, defence and human rights.
The U.S. ordered the closing of the Chinese consulate in Houston earlier this year, and China responded by shuttering the U.S. consulate in the southwestern city of Chengdu.
Need to reach your councillor? Skip social media and call or email – HalifaxToday.ca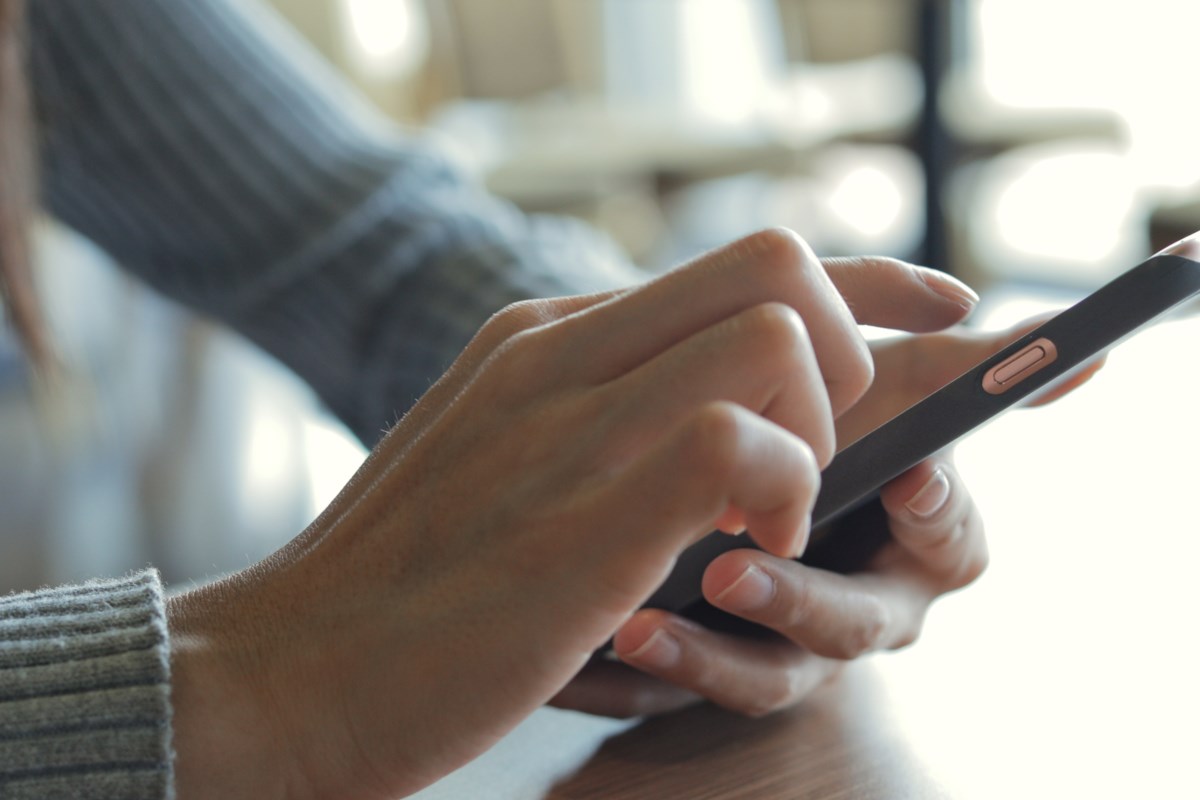 If you have a problem with snow removal, bus service or another municipal issue, you're likely better off contacting your councillor directly rather than posting about it on social media.
That's according to two outgoing councillors.
Neither Lorelei Nicoll and Bill Karsten reoffered in this year's municipal election and both joined NEWS 95.7's The Rick Howe Show Monday morning.
"I believe social media is great for a councillor to use, or for anyone to share information regarding events, regarding things coming up, but I'm not a problem solver on social media," said Karsten, the outgoing councillor for Dartmouth South-Eastern Passage.
Nicoll agrees. She said turn to social media if you want to vent or express an opinion, but if you actually need help with a problem, you're more likely to get results if you send an email or pick up the phone.
The outgoing councillor for Cole Harbour-Westphal said her cell was always within reach and she responded to every question or comment that came to her.
"Some of the questions we're asked are very quick to respond to, you can resolve them pretty quickly. Some of them require days, they could even require weeks before you have staff look into them. They're not all automatic responses but a lot of them can be taken care of quickly," she said.
Karsten said there are several separate community Facebook groups in his district and he simply wasn't able to monitor the posts on each one, but those who contacted him directly always received a reply.
"I don't know if there's been any more than 10 emails that I've not responded to within 24 hours," he said.
"If you want to get re-elected new councillors, that's my tidbit of advice, respond. Even in the answer is 'no, we can't do that' or 'that's a different level of government,' get back to people."
Nicoll added she hopes the new councillors know they just signed up for a 24/7 job.
"Your day is pretty much taken up by the work required responding to the residents and going to meetings and all that," she said.
"It's not just showing up on Tuesdays."
Contact information for each councillor can be found online, however the emails and phone numbers for the newly elected haven't yet been added.
Halifax's new regional council will be officially sworn in on Thursday evening.