Jays working on 'several scenarios' that include other MLB ballparks – TSN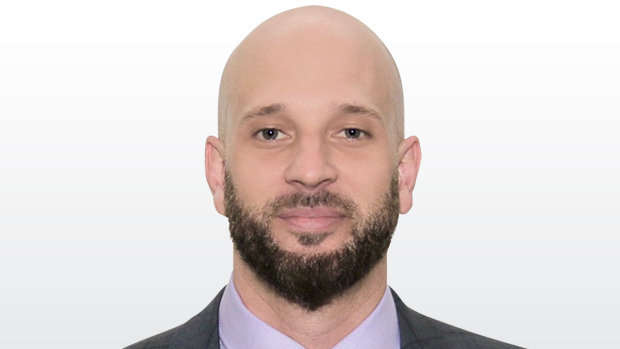 TORONTO — Moving parts, variables and contingency plans.
That's where the Toronto Blue Jays' stadium search sits with nine days to go until the scheduled "home" opener on July 29 against the Washington Nationals.
Despite all of that uncertainty, Jays GM Ross Atkins is confident they'll find a suitable solution, one that the club hopes includes cozying up to another major-league team in a road ballpark — or ballparks — for the summer and not setting up shop in Triple-A Buffalo's Sahlen Field.
The latter is still on the table as one of the plans, but the players stating their preference to call an MLB ballpark home and all of the convenience factors that come along with that is driving the club's decision-making.
"All things being equal, we would much rather be in a major-league facility. We just have to weigh that with what that means in the world of a pandemic," Atkins said on a Zoom call Monday afternoon. "With social distancing, sharing a facility, making sure that we're being safe as an organization and in no way compromising another organization, those are the things that need to be worked through."
There are options.
There have been conversations with the Pittsburgh Pirates about using PNC Park, where only three scheduling conflicts — July 29, Sept. 8-9, and Sept. 21-24 — would leave them homeless.
The Pirates and GM Ben Cherington, who was just hired away from the Blue Jays over the winter, are on board if they can make it work safely.
"In an effort to help in the return of the game we all love, we continue to have active discussions with Major League Baseball and the Toronto Blue Jays organization regarding the possibility of hosting home games for the Blue Jays at PNC Park this season," Pirates president Travis Williams said in a Monday statement. "This will be a monumental challenge for our staff, but leaning in to help others is what Pittsburghers do best.
"If we are able to safely accommodate, not only will it bring additional international attention to our city, it will also bring with it jobs and revenue for local hotels, restaurants and other businesses that will support the Blue Jays organization as well as additional visiting teams."
A hybrid Baltimore-Washington scenario at Camden Yards and Nationals Park is also intriguing.
In Baltimore, only series on July 29-Aug. 2 and Aug. 14-16 conflict, but nearby Washington could be used for those, as the Nationals' scheduling conflicts don't pop up until Aug. 25-27, Sept. 7-13 and Sept. 21-27.
There are also scenarios with other MLB ballparks that can be creatively envisioned.
Atkins wouldn't outline which teams the Jays are talking to or what situation they prefer, but it's clear Buffalo is now the fallback plan based on both the work needed to be done at Sahlen Field — improved lighting, clubhouse changes and baseball infrastructure like cages and weight rooms — as well as the players' desire to use a big-league facility.
"There are several scenarios," Atkins said. "One is that we could be in a minor-league facility. The most likely there would be Buffalo. Two is we're in a major-league facility that is obviously not our typical home stadium, but we make it our home stadium, with some potential hybrid, with some potential small schedule adjustments that would involve Major League Baseball and would involve, obviously, contributions and open-mindedness from other teams. We're working through all of those alternatives and we will obviously have a much more extensive update for you when we have a better picture of what's the most realistic."
For those wondering why these contingency plans weren't worked through and ready to go whenever the federal government made a final decision on the viability of Toronto, Atkins says they were.
But they simply needed the situation of the Jays not being able to use Rogers Centre to become a reality before the conversations with Major League Baseball, the MLBPA and other teams could really ramp up.
"It needed to become a reality for all of the stakeholders to put it all systems go into these potential contingencies, and all we could do as an organization was paint them to the best them of our ability," Atkins said.
"It's something that we've been thinking about for two months and we have well over five solid contingency plans that we need support, we need adjustment and adaptability – not just from this organization but others, and that's what we're working through now."
Major League Baseball and the commissioner's office have a lot of say in what's happening, and Atkins feels everyone involved is on the same page as the time crunch starts to become real, with the Jays flying to Boston for a pair of exhibition games Tuesday and Wednesday, before opening day in Tampa on Friday.
"Generally, my perception of how they're viewing it and thinking about it is, 'How can they help, how can they support?'" Atkins said. "And we're all weighing the alternatives and every decision you make it's weighing the pros and cons with health and safety at the forefront. We're aligned. We're 100 per cent aligned with our players, we're 100 per cent aligned with Major League Baseball."
As far as clarity, the Jays are working to gain that as soon as possible, but there's still no deadline.
"Yesterday would be great, right?" Atkins mused. "We'd all love to have direction and clarity."
With the Jays playing a home-and-home set with the Washington Nationals starting Monday, their Wednesday and Thursday "home" games could simply stay at Nationals Park, leaving the July 31 "home" game against the Philadelphia Phillies as the one to eye.
"As opposed to a minor-league stadium, just staying on the road and being the home team at an away ballpark is something we have to consider," Atkins said. "And to hear our players talk about it, they say, 'Hey, that wouldn't be so bad.'"
The Jays will take 38 players with them to Boston, an eventual 30-man opening day roster and a taxi squad.
The rest of the 60-man player pool is expected to remain in their Marriott City Centre Hotel bubble for the time being before shifting to Buffalo, which would be the team's alternate training site if they're in an MLB stadium, or Rochester's Frontier Field, where the alternate training site would reside if the Jays end up needing to use Sahlen Field.
In Atkins' view, the players remain upbeat and are aware the situation is one marked by the uncertainty that stretches far beyond baseball.
"I've just been so impressed that we haven't had to remind our players about the situation that the world is in," Atkins said. "That is not something they've lost sight of, even though they are in a bubble, they in a small cohort, in a very different existence than most people in the world right now."​
Blue Jackets in tough spot after epic collapse: 'We can't live in the past' – Sportsnet.ca
With five minutes left in Friday night's Game 4 it was all falling into place for the Columbus Blue Jackets.
Leading the high-powered Maple Leafs 3-0 in an elimination game, the Blue Jackets had the hub hosts on the ropes and seemed on the way to another huge playoff upset. The hardest part seemed to be in the rear view mirror. Columbus had survived a second period push when the Leafs held an edge in shots (16-13), 5-on-5 scoring chances (7-6) and high danger opportunities (2-0). Toronto's expected goals percentage at 5-on-5 in the second frame was 65.63, and yet Columbus scored the only goal and were up 2-0 after 40 minutes.
With just under six minutes to go in the third, Boone Jenner scored to increase the lead to three and that should have been what buried the Leafs.
And then history happened.
Watch Sunday's series-deciding Game 5 between the Toronto Maple Leafs and Columbus Blue Jackets on Sportsnet and SN NOW. Coverage gets underway at 7:30 p.m. ET/4:30 p.m. PT.
"I just think we obviously sat back," Blue Jackets captain Nick Foligno said the morning after. "It wasn't what went wrong, we just allowed a team to get some energy off of one goal and just didn't have that push back we needed. A couple of unfortunate bounces with empty nets and that's the difference in the game. It's unfortunate because we played a really good hockey game up until that point."
Columbus was doing everything they'd hoped. They were frustrating Toronto's lineup of elite shooters, making it hard for them to get the puck to the middle for the best opportunities. Rookie goalie Elvis Merzlikins, starting his first post-season game after coming on in relief in Game 3, had made 57 consecutive saves without allowing a goal across the two games and had settled right in. Toronto had only five shots in the first 15 minutes of the third period.
At 16:03 of the third and with the goalie pulled for a Hail Mary attempt, William Nylander scored to give the Leafs a glimmer of hope, although that felt like a parcipitation ribbon goal — just happy to not get shutout. Fifty-one seconds later John Tavares scored a beauty under the bar. Now, suddenly, it was a one-goal difference and a comeback could be completed with one lucky bounce, which Toronto got when Pierre-Luc Dubois' empty net shot was caught in the outside of the net instead of going in. What were the odds of Columbus' best player in the series missing in that moment?
And of course, Toronto tied it in the final minute, then won it in overtime, becoming the first team in playoff history to blow a three-goal lead and lose one night, then rally from a three-goal deficit to win the next.
Columbus was that close to winning this series and having a few days off until starting their next. Now, they have to regroup in a day and try to fend off the Leafs' potent — and now re-energized — attack all over again for 60 minutes on Sunday. How does a team recover from being so close to a series win, and blowing it in such shocking fashion?
"Every day is a new opportunity to learn something," general manager Jarmo Kekalainen said. "It's a tight series. We've seen two pretty good comebacks in the last two games. It's a great series in my opinion. It's a battle and just have to get ready for Sunday because it's another one there.
"Nobody expected this to be easy."
Yes, Toronto was able to rebound from its own blown three-goal lead in Game 3, but it took nothing short of a miracle to pull off. Columbus' situation is similar, but different in that they had this thing closed out. They had the upset in their hand. They may even have started thinking about the next round a little. And now, very quickly after such a huge letdown, they have to regain a confidence and mindset that brought them so close to an impressive series win.
Unlike Toronto, the Blue Jackets probably don't have the runway to be second-best for much of Game 5, nor the spread of offensive weapons to pull off the four-minute flurry Toronto just did. Columbus must start Game 5 with the same intensity and team-wide commitment they've had throughout. These are pros of course, but that will be the mental challenge on Sunday.
"There's things you always want back, even in wins," Foligno said. "You can't dwell on things. It's how you respond to adversity that's going to allow you to have success. Especially in the playoffs. If there's anything we've learned, that's what makes good teams great in the playoffs — they respond the right way. I have full confidence our team will respond the right way.
"Our group's resilient…this isn't going to faze us. There was an upbeat group at breakfast today."
That resilience will be put to the test, especially if defenceman Zach Werenski is either unable to go, or slowed by injury. Werenski, a huge part of Columbus' success to this point, did not take a shift in the final half of the third period or at all in OT. Kekalainen had no update on Werenski's status for Game 5.
With the series on the line for both teams in Sunday's do-or-die, Toronto would seem to have all the momentum. They were buzzing down the stretch and in overtime, where they held a 14-7 shot advantage, and their best players had an extra jump that wasn't always there earlier. There's no excuse for the Leafs to come out flat.
Senior Writer Ryan Dixon and NHL Editor Rory Boylen always give it 110%, but never rely on clichés when it comes to podcasting. Instead, they use a mix of facts, fun and a varied group of hockey voices to cover Canada's most beloved game.
But Columbus? How do you recover from such a collapse, in an elimination game no less? Comebacks are the theme of this series so it'd be foolhardy to rule them out if they fell behind early, but we'll get an idea of where this team is at mentally shortly after puck drop when we see what kind of push back they can bring, or if the Leafs are in total control.
It's hard to think this loss isn't weighing on the Blue Jackets players today. They're human after all. There's got to be a sour taste on Saturday, and somehow they've got to put it back together again by tomorrow night.
"The difference is going to be the team that wants it more," Foligno said about Game 5. "I think you've seen both teams at their best of what they bring. For us, I think it's going to be to try to get to that game faster than them and really that's the difference in this series.
"We can't live in the past."
Maple Leafs, Blue Jackets must 'reset' selves in Game 5 of Cup Qualifiers
With memories of one of the most crushing losses of his NHL career still fresh in his mind, Nick Foligno came down from his hotel room Saturday morning and was greeted with smiles from his Columbus Blue Jackets teammates.
The captain would not have expected anything different.
Less than 12 hours earlier, Columbus had blown a late three-goal lead in historic fashion and lost 4-3 in overtime to the Toronto Maple Leafs in Game 4 of the best-of-5 Stanley Cup Qualifiers at Scotiabank Arena in Toronto. Instead of wallowing in the frustration of missing a chance to eliminate Toronto, the Blue Jackets, the No. 9 seed in the Eastern Conference, have set their sights on taking advantage of their second chance to finish off the Maple Leafs, the No. 8 seed in the East, in Game 5 on Sunday in Toronto, the conference hub city (8 p.m. ET; NBCSN, SN, TVAS, FS-O).
"This isn't going to faze us," Foligno said. "You know, there was an upbeat group at breakfast today, and we know we have a great opportunity in front of us. So we're not going to let that go to waste just because it's something that went wrong in one game.
"I mean, this is going to be how it's going to probably go all playoff long. There's things that are going to go wrong, and it's how you respond and how you get ready for the next shift or the next game."
To the forward's point, the key to winning this series could be handling the emotions of Friday and approaching the series finale as a win-or-go-home game.
For the Blue Jackets, that means not getting too low after becoming the first team to lose a potential series-ending NHL postseason game after leading by three goals with less than four minutes remaining in the third period.
For the Maple Leafs, it means not getting overconfident and thinking the series has shifted in their favor.
It's a message Toronto coach Sheldon Keefe has been drilling into his players.
Keefe understands the euphoria of such a rousing win can't simply be siphoned out of the Toronto dressing room. The raw joy he witnessed from his players after the game was at a level he'd never experienced since replacing Mike Babcock on Nov. 20.
Those emotions are real, they're tangible, and they can be used as motivation in Game 5. But only if they are tempered, Keefe said.
"[The win] was a huge boost for us," Keefe said Saturday. "It gives us great positive momentum. The enjoyment that I saw from our team is beyond anything I've seen from us. The moment reflected that.
"But while we have to bring that momentum forward with us, we have to realize that this is a new game and we have to have a better start than we did yesterday. And we have to recognize the opposition is going to reset themselves. Both teams are going to leave it all out there tomorrow."
Video: TOR@CBJ, Gm4: Maple Leafs stage comeback, win in OT
It looked as if Toronto's season was over when defenseman Morgan Rielly was stripped of the puck at his own blue line, leading to Boone Jenner's goal at 14:18 of the third period that gave Columbus a 3-0 lead. The image of a devastated Rielly, hunched over with a pained look on his face after the goal, appeared to be the symbol of a team that had once again seemingly underachieved in the eyes of their fans.
But a goal by Maple Leafs forward William Nylander at 16:03 ignited the stirring comeback. John Tavares followed with a goal at 16:54, and Zach Hyman forced overtime with 23 seconds left.
Auston Matthews scored on the power play at 13:10 of overtime to complete the comeback.
Maple Leafs forward Mitchell Marner, who had three assists, said the excitement made it difficult to sleep Friday night. "The adrenaline does keep you up a little bit," he said.
Marner said he and his teammates are taking a pragmatic approach to Game 5 and that the lessons they learned from the experience will go a long way.
"We have to play smart with the puck," he said. "We know their chances are coming off the turnovers we're giving them on the odd-man rushes the other way. For our team I think doing well in our D-zone, staying tight, staying five-man …
"We can't beat ourselves. We have to play the way we want to, forecheck fast, being physical on that first touch and getting to the net."
For the most part, the Blue Jackets' top defense pair of Seth Jones and Zach Werenski has done an admirable job of slowing down the Marner-Matthews-Hyman line, which has 13 points (three goals, 10 assists) in the series. But Werenski left Game 4 at 9:08 of the third third period, and general manager Jarmo Kekalainen had no update Saturday.
As part of the NHL Return to Play Plan, a team is not permitted to disclose player injury or illness information.
The winner will advance to the Stanley Cup Playoffs as the No. 7 seed from the East and face the Tampa Bay Lightning, the No. 2 seed, in the first round.
The loser of Game 5 will home dreaming of what might have been and have a 12.5 percent chance at the No. 1 pick in the 2020 NHL Draft in the Second Phase of the NHL Draft Lottery on Monday.
With or without Werenski, Kekalainen was asked how the Blue Jackets will regroup.
"Just getting ready for Game 5," he said. "I mean, nobody expected this to be easy."
Source: – nhl.com
Haotong Li's ball disappears
Haotong Li's extended practice session didn't lead to better results Saturday at the PGA Championship.
Li was the source of much fascination Friday after he was spotted working on the range more than five hours after posting a second-round 65 and vaulting into the lead at TPC Harding Park. The move suggested he either had 24 hours of nervous energy he was determined to defuse, or perhaps he wasn't totally comfortable with his ball-striking. It seemed like the latter – on Saturday he shot a 3-over 73 to drop into a share of 13th place.
Despite an uneven start to his round, Li took the outright lead once again after a miraculous birdie on the 12th hole, during which he got a favorable carom off a tree back into the first cut of rough, then received another fortuitous kick over the greenside bunker from 242 yards away. Just off the green, he brushed in a 22-footer for birdie on the most difficult hole on the course.
Li's luck appeared to run out on the next hole, however, after another errant tee shot. This time, his ball sailed way right and likely hung up in a cypress tree before being declared lost. Forced to return to the tee, Li made double bogey, then dropped two more shots on Nos. 14 and 16. He's still only four back of Dustin Johnson, a week after beating only two players at the WGC-FedEx St. Jude Invitational.
Source: – Golf Channel