Joe Biden keeps a tight lid on mainstream media – Boston Herald
Why is Joe Biden always putting a "lid" on his campaign? If you're not familiar with the press lingo, a "lid" is a note to your press pool that you plan no further public events on your schedule. Biden tends to put a "lid" on it at 9 or 10 in the morning, saying his press corps has nothing to cover.
On Sept. 23, they called a "lid" at 9:30 a.m. — the ninth time they've done it this month. Is it due to never-ending debate prep? Biden denied that, saying he's just getting ready to prepare.
Since March, Biden has barely done any campaigning, trying to make a virtue out of the fact that he's not going anywhere or saying much of anything during the coronavirus pandemic. Biden's staff would claim that while Trump endangers his voters by having rallies, their candidate is leading by example.
He's not leading by example. He's lidding by example.
Guess what? The liberal media, those energetic watchdogs who bombastically claim to keep democracy from "dying in darkness," don't care one whit. I popped into the Nexis search engine to find out how many times Brian Stelter's Army at CNN has raged against Biden's "lid." In the last month, there are two scripts that contain the words "Biden" and "lid." Neither was about a Biden story.
One was CNN's White House shrieker Jim Acosta still obsessing over the Lafayette Square protesters cleared out on June 1 so President Trump could strike a pose in front of St. John's Episcopal Church. Apparently, someone in the military wanted to use a heat ray on protesters, but it was never used. How this nonstarter is "news" is anyone's guess.
Acosta used the L-word as he told Don Lemon: "I don't think this is the last we've heard from this whistleblower. He is, I mean, he is doing something patriotic here, Don. He is blowing the lid off of our government using what are some pretty ridiculous tactics, harsh and un-American tactics on our fellow citizens."
Actually, no — these tactics were not used.
ABC, CBS, NBC, PBS? Is there something wrong with the search engine? These networks all send cage fighters into the Trump and McEnany briefings, but they're docile little lambs on the "lid."
The Washington Post? No stories with "Biden" and "lid," and media specialists like Erik Wemple and Paul Farhi haven't touched it. USA Today had nothing.
What about NPR? Nope, media reporter David Folkenflik was napping like a Biden, although one weekend anchor promised "breaking news on the canning lid shortage."
The New York Times? "Biden" and "lid" drew no stories. At least Mark Leibovich of the Times reported on Sept. 22 describing Biden's "tightly restricted bubble," that his "pandemic-era campaign appearances can resemble the pandemic-era NFL — quiet, eerie and almost entirely fan-free." He noted pro-Trump protesters hold signs saying "Hidin' Biden." But the story was loaded with Biden fans supporting his, er, restraint.
It's not like Biden's press corps is known for asking him the tough questions. On Sept. 23, he traveled to North Carolina, and reporters asked him softballs like, "What gives you the sense that you can win?"
Let's bet that if Biden loses, all this extremely cooperative behavior will be upended. The media will complain that Biden was a bad candidate who didn't campaign and venture outside the bubble enough. As usual, they'll assign exactly zero blame to their own pusillanimous silence.
---
Tim Graham is a syndicated columnist.
Need to reach your councillor? Skip social media and call or email – HalifaxToday.ca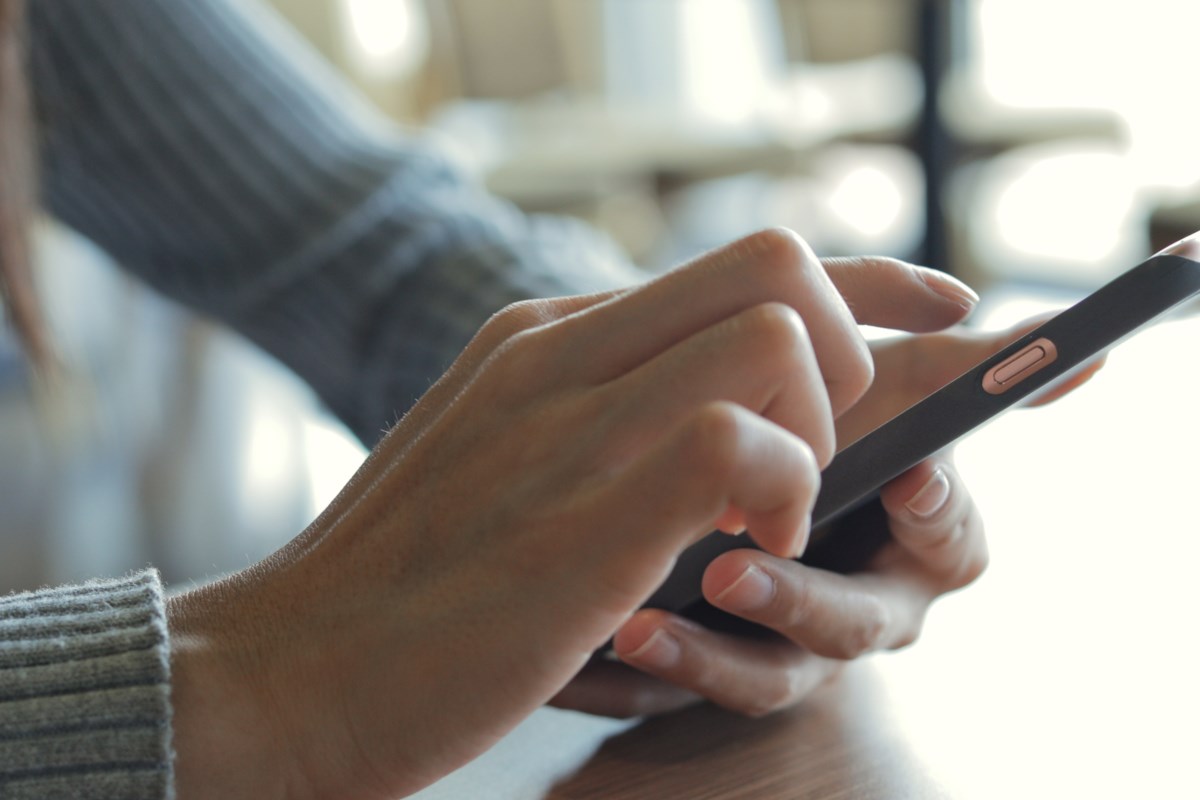 If you have a problem with snow removal, bus service or another municipal issue, you're likely better off contacting your councillor directly rather than posting about it on social media.
That's according to two outgoing councillors.
Neither Lorelei Nicoll and Bill Karsten reoffered in this year's municipal election and both joined NEWS 95.7's The Rick Howe Show Monday morning.
"I believe social media is great for a councillor to use, or for anyone to share information regarding events, regarding things coming up, but I'm not a problem solver on social media," said Karsten, the outgoing councillor for Dartmouth South-Eastern Passage.
Nicoll agrees. She said turn to social media if you want to vent or express an opinion, but if you actually need help with a problem, you're more likely to get results if you send an email or pick up the phone.
The outgoing councillor for Cole Harbour-Westphal said her cell was always within reach and she responded to every question or comment that came to her.
"Some of the questions we're asked are very quick to respond to, you can resolve them pretty quickly. Some of them require days, they could even require weeks before you have staff look into them. They're not all automatic responses but a lot of them can be taken care of quickly," she said.
Karsten said there are several separate community Facebook groups in his district and he simply wasn't able to monitor the posts on each one, but those who contacted him directly always received a reply.
"I don't know if there's been any more than 10 emails that I've not responded to within 24 hours," he said.
"If you want to get re-elected new councillors, that's my tidbit of advice, respond. Even in the answer is 'no, we can't do that' or 'that's a different level of government,' get back to people."
Nicoll added she hopes the new councillors know they just signed up for a 24/7 job.
"Your day is pretty much taken up by the work required responding to the residents and going to meetings and all that," she said.
"It's not just showing up on Tuesdays."
Contact information for each councillor can be found online, however the emails and phone numbers for the newly elected haven't yet been added.
Halifax's new regional council will be officially sworn in on Thursday evening.
Firstlight Media Beefs Up Sales and BizDev to Support Booming OTT Market – Canada NewsWire
OTT market activity has increased exponentially during the current year; Parks Associates notes that there are now 300 services, more than doubled the total of six years ago. In addition, services are seeking new solutions that can help them resolve issues or capitalize on new opportunities as a result of the steep increase in pandemic viewing.
"The increased competition for a growing pool of viewers has raised the stakes exponentially for every single OTT provider," said Paul Pastor, chief business officer and co-founder of Firstlight Media. "Having Bal, Eric, and John on our team gives the industry access to a broad spectrum of expertise that can help them build business, audiences and ROI."
O'Neil helped drive customers' successes during more than a dozen years with QuickPlay, the predecessor of Firstlight Media, and AT&T, for which she helped to define global solutions for Fox, Singapore's Hooq, and Telus. She most recently served as vice president, solutions delivery for Evergent Canada.
Goldstein is expert at identifying and growing business opportunities within organizations. During almost a dozen years with Disney/ABC he spearheaded distribution, business development and strategic partnerships for ABC Digital Media Group, Disney ESPN Media Networks and Radio Disney Networks, for which he was vice president, distribution and digital products.
Ferrandino is a leader in building and leading world-class sales organizations. He was responsible for managing sales or market development activities with Limelight Networks, Conviva and most recently Amagi, for which he served as senior vice president of sales, Americas.
About Firstlight Media
Firstlight Media is expediting OTT's transformation to ultra-scalable, cloud-based platforms that use artificial intelligence to drive true engagement and monetization for Tier 1 operators. Founded by a team with deep OTT video expertise and a strong track record of building successful B2B businesses, Firstlight Media is poised to capture the next wave of growth in premium OTT entertainment services. The company is headquartered in Toronto and has additional locations in Los Angeles, San Diego and Chennai, India. For more information, visit firstlight.ai.
SOURCE Firstlight Media
For further information: Paul Schneider, PSPR, Inc. for Firstlight Media, [email protected], +1.215.817.4384
Trump calls U.S. coronavirus case spike a media 'conspiracy' – Global News
U.S. President Donald Trump is repeating the false claim that coronavirus cases in the country are up solely because of increased testing, calling the reported rise a "conspiracy."
"Cases are up because we TEST, TEST, TEST. A Fake News Media Conspiracy," Trump tweeted on Monday.
"Many young people who heal very fast. 99.9 per cent. Corrupt Media conspiracy at all time high."
He went on to say that after the November election, the "topic will totally change," adding in a subsequent tweet that "The Fake News Media is riding COVID, COVID, COVID, all the way to the Election. Losers!"
As of the morning of Oct. 26, there have been more than 8,600,000 confirmed coronavirus cases in the U.S., as well as over 225,000 deaths, according to a tally by John Hopkins University.
Just two days earlier, the country shattered its own record, recording more than 84,000 new coronavirus cases in a single day.
It's far from the first time the claim has been made by Trump, who was infected with the virus just weeks ago.
During his recent interview with 60 Minutes, Trump claimed that coronavirus cases are rising simply "because we're doing so much testing."
"If we didn't do testing, cases would be way down," he said in the extended footage.

4:17


Trump ends '60 Minutes' interview after receiving 'tough questions'



Trump also touted this claim during previous spikes in cases in the U.S.
While the number of daily tests conducted in the U.S. — and other countries seeing jumps — has risen, experts agree there has, in fact, been an increase in the actual spread of the virus.
Increased testing will inevitably find more cases, however, there are other indicators, including hospitalizations and the number of tests coming back positive — both of which have been rising in the U.S. — that indicate that the spread of the virus is up.
Deaths often lag a spike in cases, but those have started to rise again, too.
University of Washington researchers have forecast that the U.S. death toll from COVID-19 could reach 500,000 by February.
— with files from Reuters and The Associated Press
© 2020 Global News, a division of Corus Entertainment Inc.