Kamloops real estate market shows significant influx in listings, slight decline in sales for May – radionl.com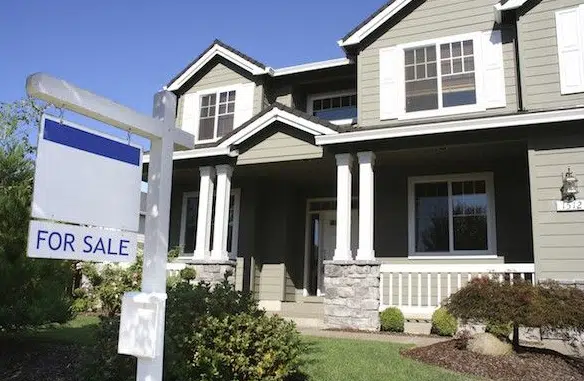 After months of a 'bidding wars' real estate market in Kamloops, the local real estate association says market activity in May showed the first signs that it is on a path of normalizing, despite buyer demand remaining high.
According to the Kamloops and District Real Estate Association, there were 259 homes sold last month, with a total sales value over $166 million dollars.
Speaking on the NL Morning News, realtor Quinn Pache says single-family house sales went down 36 per cent in May; at the same time as inventory increased 137 per cent.
"Those are crazy numbers because not only are we having a surge of houses come on the market, but we are having fewer people buying them with sales going down," he explained. "So, what this is creating is we are not seeing the bidding wars that we are so used to, and we are also not seeing houses sell in the matter of a couple of days or a couple of hours."
Although the average price of a single-family home in May sat around $820,000 in Kamloops in May; the significant uptick of homes going on the market was a result of what Pache describes as a "panic feeling" for homeowners looking to sell.
"What's creating this is the talk of the news and what we are seeing with interest rates. Interest rates have started going up, and the Bank of Canada being aggressive with those jumps."
He says these spiking interest rates is putting many people in a position to put their home up for sale in fear of missing out on the seller's market.
"So then, what we have seen in the last month, is all these houses flood the market, we are seeing 25 new listings a day on average when we are used to seeing maybe 5 or 6 new listings a day."
Pache explains that now, with the influx in the inventory of homes in Kamloops, buyers now have more options.
Asked if it would be considered a buyers market now with the recent changes last month, Pache explained that it isn't quite yet, but he feels that in the next couple of months the shift will come.
"Now is the time to get back in and start looking because you have all these options, you have way more inventory to choose from, and you are not going to be competing with people to get the house."
Pache suggests over the next month or two, the inventory of homes will continue to rise with prices leveling out.
"We're not going to see the market crash price-wise, but when you look at it, when people are listing their house, now, they might not be getting $100,000 or $150,000 over, so that levels out the prices as well."
-With files from Jeff Andreas
Real Estate Pioneer Unreserved Expands Fully Transparent Listing and Sales Platform to Windsor Market – Yahoo Finance
Company has sold more than $150 million worth of homes in Ottawa, Toronto and Sudbury following $34 million seed funding round
OTTAWA, Ontario, June 30, 2022–(BUSINESS WIRE)–PropTech innovator Unreserved today announced that it has entered the residential real estate market in Windsor, Ontario. Unreserved addresses consumers' biggest pain points when buying and selling a home by leveraging their proprietary technology that provides 100% transparency to buyers while maximizing the upside for sellers. Investors in the $34M seed round earlier this year – the largest in Canadian history – included CEO Ryan O'Connor, Chairman of the Board and former CEO of Royal Lepage Simon Dean, technology investor Jason Chapnik of Intercap, and numerous real estate professionals.
"Windsor is a key market for us as we expand our presence in Ontario and throughout Canada," O'Connor says. "Local home buyers and sellers have been hurt by a lack of transparency in the residential real estate market because so many aspects of pricing and transactions are kept hidden from them. Our approach is about openness through technology that empowers everyone to have full information to make informed decisions. This is the future of the real estate industry, and we are proud to bring it to Windsor."
The process starts with a seller requesting a home appraisal and a team of Unreserved listing experts working with them to confirm their target price and closing dates. As a full-service real-estate company, Unreserved offers construction, staging, marketing, and promotion to help attract qualified buyers with specialized photos and video walkthroughs of a given listing. Open houses and private showings are coordinated with verified buyers to ramp up interest. Home inspection reports and market comparables are provided publicly on the listing page, and, most importantly, everyone can watch a transparent bidding process unfold right in front of them. Unreserved is also offering an industry-first, 12-month warranty on homes sold on its platform.
About Unreserved
The Unreserved technology platform is paving the way for a transparent way to buy and sell homes allowing buyers to bid on homes in a real-time online auction environment, removing blind-bidding and bully offers from the equation. In addition, Unreserved is a full-service auction company, offering staging, marketing, and promotion to attract qualified buyers and interested sellers.
View source version on businesswire.com: https://www.businesswire.com/news/home/20220630005675/en/
Contacts
For Unreserved Media & PR Inquiries, please contact:
Richard Berman
richard@verbfactory.com
1 (647) 294-8372
Use Your Name Wisely (#550) – British Columbia Real Estate Association – BCREA
Working in any profession with friends is fun and working in real estate is no exception. It is a business of mentorship, networking and relationship-building where these relationships can turn into tangible benefits in the form of referrals and other business opportunities. However, while the instincts to collaborate and reward your network are well-intentioned, there are limits to how far a REALTOR® should go to help a colleague. A recent BC Financial Services Authority ("BCFSA") discipline matter highlights that if any party breaches these limits, it may mean consequences for the person who benefited from the assistance and the person who gave it.
In the recent case In the matter of Jaspreet Kaur Gill, BCFSA was addressing events that occurred in 2014. Ms. Gill was first licensed in June 2013, so the conduct occurred while she was new to the profession. In September 2014, another real estate professional obtained an exclusive listing for a property in Williams Lake. That licensee ultimately represented the buyer of that property. Despite not having provided any real estate services to any party, nor having even met any party to the transaction, the brokerage deal sheet listed Ms. Gill as having acted for the seller and having earned an $18,000 listing commission.
Further, the real estate professional completed a record of referral fees indicating that Ms. Gill and the brokerage had received a $45,666 referral fee. That was incorrect; rather, the brokerage had paid the real estate professional a referral fee. Ms. Gill said that the real estate professional told her he would name her individually on the referral record but the referral fee would be paid to someone else. She did not object.
In a second incident in and around November 2014, the same real estate professional entered into a client relationship with two individuals (directors of a corporate property owner). The individual identification information record listed the real estate professional and Ms. Gill as sales representatives. The clients then agreed to trade that property for another rental property. The Contract of Purchase and Sale documenting the trade listed the real estate professional and Ms. Gill as agents for the seller and the buyers as being unrepresented. Despite being aware that the real estate professional was including her name on the contract as an agent and expecting to receive remuneration on the trade, Ms. Gill admitted that she never met nor provided any real estate services to the seller.
An initial conveyancing instruction report named Ms. Gill as the listing agent and the real estate professional as the selling agent, though a later instruction report removed the reference to the other real estate professional. Ms. Gill ultimately received a $24,500 commission through the brokerage despite never having met the buyers or sellers in the transaction. She justified her entitlement to a commission by saying she was providing secretarial and support work to the real estate professional. However, neither she nor the real estate professional could provide any examples of real estate services she had provided to any of the involved clients.
Ms. Gill consented to an order acknowledging she had committed professional misconduct under subsections 35(1) and 35(2) of the Real Estate Services Act, SBC 2004, c 42 ("RESA"), including conduct that was deceptive dealing, contrary to the best interests of the public, undermined public confidence in the real estate profession, and which brought the real estate profession into disrepute. The consent order confirmed that Ms. Gill had intentionally misrepresented material facts by entering into arrangements with the real estate professional to misrepresent her entitlement to a commission on both property transactions despite not having provided any real estate services.
In the end, BCFSA ordered Ms. Gill to pay a discipline penalty of $7,500 and enforcement costs of $1,500. She was also required to complete an ethics in business practice course. While the financial implications of this decision were not extreme, it should be noted that the matter proceeded under the version of s. 43(2) of RESA applicable at the time of the conduct, which set the maximum penalty for a breach at $10,000. That section was amended with effect as of September 30, 2016, to increase the maximum penalty to $250,000, meaning that if the BCFSA were investigating the same conduct today, the potential financial consequences are orders of a much greater magnitude.
The other real estate professional stated in the investigation that Ms. Gill was a new agent and he just wanted to assist her in earning some income. However, even if the motives appear to be altruistic, REALTORS® should take seriously the representations made about their involvement in a transaction. Even with no apparent impact on the clients, intentional and material misrepresentations will be disciplined to protect the profession's integrity. Given the significantly increased maximum potential penalties under RESA, there is more incentive than ever to use your name wisely.
To subscribe to receive BCREA publications such as this one, or to update your email address or current subscriptions, click here.
Real estate: 27 per cent of homeowners accessed credit, survey finds – CTV News
A new survey exposes balance sheet vulnerabilities for some Canadian homeowners amidst rising interest rates.
Released by BNN Bloomberg and RATESDOTCA, the survey found that 27 per cent of homeowners who participated have accessed a home equity line of credit (HELOC). Almost 80 per cent of those participants have used it, and half of them said they have done so in the last two years.
Aside from the pressure of increased interest rates, HELOCs are complicated by new real estate loan guidelines announced by the Office of the Superintendent of Financial Institutions on Tuesday. In late 2023, borrowers will be required to pay principal and interest on combined loans above 65 per cent of the property value.
Prior to these guidelines, HELOCs were an ideal way for homeowners to tap into their home equity during the prior decade's low interest rates and high home prices, but the survey findings suggest that the Bank of Canada's recent interest rate increases might have changed the way older Canadians leverage their home value. With HELOCs being based on variable-rate interest, borrowers will be hooked to higher payments.
Since HELOC lenders are able to demand full payment at any time, this can raise concerns for consumers who have not set aside extra money to pay down their HELOC amidst the pressure of rising interest rates.
According to the survey, 58 per cent of respondents said they have an outstanding balance on their HELOC.
Although the majority said they borrowed less than $50,000, 10 per cent said they borrowed more than $100,000. Balances of at least $50,000 were more common for Canadians aged 55 and older.
Of the 1,507 Canadians surveyed, 65 per cent said they were homeowners.
With files from BNN Bloomberg and RATESDOTCA