Kootenay real estate market still healthy – Cranbrook Daily Townsman – Cranbrook Townsman
The number of residential units sold in the Kootenays was down 21 per cent in August 2021 compared to August 2020, but the average price of home was up eight per cent, says the Kootenay Association of Realtors in their latest update.
This adds up to a total dollar sales volume of $149.5 million, a 15.4 per cent drop from last year.
August 2021 can be categorized as an average month, says KAR President Chuck Bennett.
"This does not mean that the demand for homes in the region has dropped," Bennett said. "Our unit sales have been consistent with our seasonal trend, which typically sees less activity in the summer months. Also, a region that is as large as the Kootenays is bound to have varying average prices. Since our sales remain strong, the upward trend of average prices will continue."
Supply continues to be an issue as fewer new listings were added in August 2021 than August 2020. Last year, supply was already an issue.
"It is true that the market is yet to pick up in terms of supply, and this is a major issue across all other regions in BC," Bennett said. "This is because we're recovering from a supply drought due to multiple hot market months back-to-back. We must acknowledge that the market is balancing and is in transition at the moment. Our inventory will continue to take shape for the rest of the year. I'm happy to see that our active inventory at the end of each month has been increasing. Anything other than that, would've been a cause for concern. But right now, we're confident of a supply rebound from the historical low levels that we are at right now."
And while August was down somewhat, year to date figures are strong at $1.21 billion, 60 per cent higher than the first eight months of 2020.
As of September 6, 2021, there are 1,130 active residential listings in the Kootenay region.
READ: Kootenay real estate market remains strong amid provincial slowdown
READ: Another strong month for East and West Kootenay real estate sales
---

carolyn.grant@kimberleybulletin.com
Like us on Facebook and follow us on Twitter
Novel $10.7 Billion Swedish Deal Reinvents Real Estate Finance – BNN
(Bloomberg) — A historic shift in how Swedish property firms fund themselves was already underway before a little-known private company revealed a $10.7 billion acquisition that will put the trend firmly on the map.
Heimstaden Bostad AB — owned by Ivar Tollefsen's Fredensborg AS and pension funds — says it will use debt capital markets to refinance a jumbo bridge facility for the largest ever private property transaction in the Nordic region.
The deal highlights a shift by real estate companies in the biggest Nordic economy into both bonds and euros. The trend is driven by a quantitative easing-fueled property boom that's allowing companies to raise more money than is available in the local market.
"The real estate sector has grown so much because companies have replaced secured bank financing with unsecured bond financing," said Max Berger at DWS Investment GmBH. More broadly, Europe's property industry has become "the fastest growing in euro investment grade in the last couple of years."
Since 2010, the number of real estate issuers in the euro investment grade market has increased to 69 from five, according to Berger, who manages 6 billion euros ($7 billion) of bonds. Euros have now overtaken Swedish krona as the main funding currency for outstanding bonds sold by the country's property companies.
Heimstaden Bostad's bridge loan "will clearly be refinanced mainly in euro bonds," said Anders Holmlund, head of bond origination at Svenska Handelsbanken. The banker adds that the domestic krona market "isn't a realistic alternative" given the short time frame.
The boom in real estate bonds can be seen in its dominance of the Swedish central bank's balance sheet, where more than half of the Riksbank's corporate bond holdings come from property companies.
The European Central Bank's bond-buying program is adding further fuel to the market, according to Holmlund.
And the broader buyer base is allowing Swedish property companies to expand massively. Samhallsbyggnadsbolaget i Norden AB, for example, announced a plan recently to nearly triple its property portfolio size to 300 billion kronor ($34.4 billion) by 2026.
"We will focus more on euro in the future," Marika Dimming, a spokesperson, said in an interview. "It's a natural progression for us," she said, adding that "the trend is also to set up a subsidiary in the euro area so that the bonds can be bought by the ECB in their QE program," she said.
But a summer rally in Swedish house prices, warnings of excessive valuations in share prices and concerns about a withdrawal of central bank stimulus have stoked concern among politicians and analysts alike.
Equity analysts at Svenska Handelsbanken said they have "a clear negative tilt towards the sector universe," citing "disturbances in the increasingly important capital markets" triggered by QE tapering as a possible downside catalyst.
Still, euro bond investors are attracted to Swedish residential firms' risk-return profile compared with western European office companies, said DWS's Berger.
"Nordic players have provided us with interesting sub-sectors that have defensive characteristics, but trade in line with the wider sector," the Frankfurt-based portfolio manager said, adding that sub-sector selection within real estate is key to making profitable investments.
"The pandemic has been a good stress test for real estate companies' balance sheets," he said. "Even hotel and retail focused companies have weathered the pandemic."
©2021 Bloomberg L.P.
When it comes to cutting carbon emissions, the real estate industry is running out of time – CNN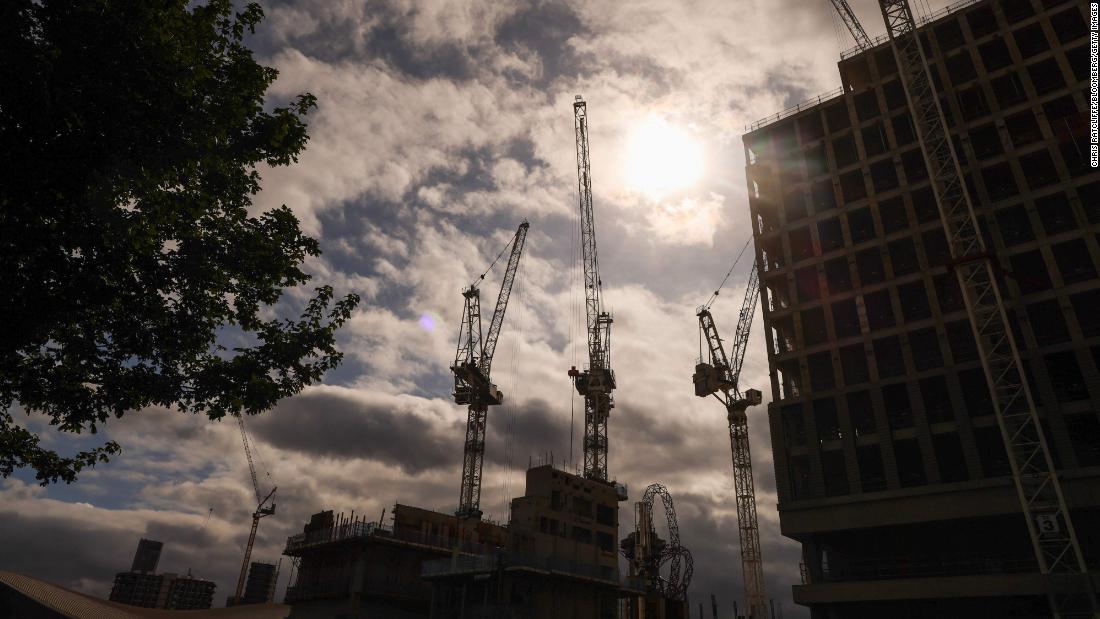 Diane Hoskins is co-CEO of Gensler. The opinions expressed in this commentary are her own.
Extreme weather events — including heat waves, droughts and floods — have unfolded all over the world this summer. The grave impact of climate change is upon us and will continue to have a profound impact on human life. But there are still largely untapped actions we can take to reduce the damage.
Achieving global policy ambitions like the ones set in the 2015 Paris Agreement will require leadership from the private sector, but individual companies with strong internal climate commitments can't go at it alone. They are hamstrung unless other businesses in their ecosystem follow through with similar pledges. To accomplish this, companies need policies that require the cooperation of external stakeholders at every step of the value chain.
For those of us in the real estate sector, the concern always seemed to be less about the cause of our manmade carbon footprint and more about cost. For years, we have seen rising sea levels and extreme weather events happening around us, putting property portfolios at risk. The economic and physical changes have affected insurance industry volatility, impacting construction and long-term investment prospects.
However, many in the industry have yet to admit that buildings are as responsible for carbon as cars. The real estate industry makes up 49% of
global carbon emissions
when accounting for construction and building performance. Most carbon reduction efforts in the building sector have focused on operational efficiency — energy sources for keeping buildings at an ideal temperature, lighted, ventilated and powered — so that properties consume as little energy as possible. And while these efforts have furthered the industry's goal of getting buildings closer to net zero operationally, we can no longer ignore that building materials account for half of a building's total lifetime
carbon footprint
.
We are out of time. And the real estate industry's wait-and-see approach is no longer acceptable. Embodied carbon — emissions associated with the manufacturing, transport, construction and disposal of building materials — must become a priority for the entire industry value chain.
With commercial buildings, concrete and steel have traditionally been used for construction, along with other frequently used carbon-intensive materials like foam insulation, plastics and aluminum. However, building with structural wood has increasingly gained traction as an alternative, given that it sequesters more carbon than it emits. Developers are becoming aware of its versatility and sustainability, and if adopted on a global scale, mass timber could challenge steel and cement as the preferred materials for construction. Additionally, structural engineers have already successfully used recycled steel and low-carbon cement consisting of alternative mixtures. This, combined with using more unpolished and salvaged materials, has already proven to lower buildings' carbon footprints.
And since nearly 75% of all
raw materials
in the US are used for the construction of buildings, the conscious decisions about the sourcing, construction and finishing of our development projects will have a lasting environmental impact.
At Gensler, a global architecture and design firm, we recently issued letters to our structural engineers, vendors, suppliers, construction and general contracting leaders asking for their partnership in shaping their policy to change the value chain. Together, we are developing an agreed-upon approach for specifying quality products that align with our company's carbon neutrality promise. In early 2022, Gensler is launching new green specifications that focus on reducing high-carbon materials, using the most efficient structural solutions to reduce material quantities, sourcing materials that are extracted and manufactured locally, and minimizing waste. These specifications will be used on all of our projects. From then on, we will prioritize working with partners who meet those specifications and use materials that significantly reduce construction-related emissions, such as low-carbon concrete, steel, cross-laminated timber and alternative materials that absorb rather than emit carbon. With Gensler's design impact and its global scale, this change in demand for sustainable materials will have an immediate ripple effect across the building sector.
If all parts of the real estate ecosystem — including architects, owners, developers, investors, constructors and material suppliers — move toward a net zero ambition, together, they could save 10 billion tonnes of
CO2
from the atmosphere. This is the equivalent of removing nearly 2.2 billion
gas-powered cars
from the road for an entire year. There must be global net zero building standards across major market participants, investors, developers, designers and occupiers to drive demand. We must also create policies that demand energy suppliers provide access to low-carbon alternatives.
This era of reducing the embodied carbon in building materials will change construction and real estate development. We have entered a critical period for humanity. Carbon-neutral statements,
science-based targets
, and promises at international forums like the UN Climate Change conference will not suffice. Tangible and immediate action is the only solution.
What Sold: 19 Newport County real estate sales, transactions (Sept. 18 – 24) – What'sUpNewp
Real estate, like any industry, is based on the foundation of supply and demand. Sellers are seeing premium prices for their homes due to low-interest rates and even lower inventory; which makes for a very competitive environment from a buyer's perspective.
If you're considering selling or simply want to know what your home may be worth in today's market, I am offering confidential, complimentary, and no-strings-attached home value analyses to anyone interested. If you have any real estate questions, please give me a call directly at 401-241-1851 or email me at TylerB@remaxnewportri.com.
In the meantime, here's what sold in Newport County last week.
Newport
26 Brown and Howard #201 sold for $2,275,000 on September 24. This 2,556 sq. ft home has 2 beds and 3 baths.
11 Harrison Avenue #D4 sold for $2,295,000 on September 23. This 2,446 sq. ft home has 3 beds and 3 baths.
529 Bellevue Avenue sold for $6,600,000 on September 24. This 7,624 sq. ft home has 5 beds and 8 baths.
14 Homer Street sold for $611,000 on September 24. This 1,573 sq. ft home has 3 beds and 2 baths.
15 Hammersmith Road #14A sold for $775,000 on September 24. This 1,956 sq. ft home has 3 beds and 3 baths.
31 Bowery Street sold for $5,200,000 on September 22. This 6,613 sq. ft home has 11 beds and 10 baths.
11 S Baptist Street sold for $690,000 on September 21. This 1,536 sq. ft home has 4 beds and 2 baths.
13 Holland Street #2 or B sold for $415,000 on September 20. This 1,018 sq. ft home has 2 beds and 2 baths.
14 Brinley Street #1 sold for $300,000 on September 20. This 631 sq. ft home has 1 bed and 1 bath.
154 Eustis Avenue sold for $1,200,000 on September 20. This 2,160 sq. ft home has 3 beds and 2 baths.
11 Sagamore Street sold for $459,000 on September 20. This 1,852 sq. ft home has 3 beds and 3 baths.
Middletown
109 Wolcott Avenue sold for $1,060,000 on September 23. This 3,800 sq. ft home has 6 beds and 6 baths.
Portsmouth
3 Fox Run sold for $399,000 on September 22. This 1,600 sq. ft home has 2 beds and 3 baths.
30 Moitoza Lane sold for $650,000 on September 21. This 1,026 sq. ft home has 2 beds and 1 bath.
297 Glen Road sold for $1,105,000 on September 21. This 2,402 sq. ft home has 4 beds and 3 baths.
66 Rebels Way #BH 26 sold for $586,000 on September 21. This 2,321 sq. ft home has 2 beds and 3 baths.
26 Cherokee Drive sold for $530,000 on September 21. This 2,194 sq. ft home has 3 beds and 3 baths.
12 Ann Avenue sold for $413,000 on September 20. This 1,908 sq. ft home has 3 beds and 2 baths.
Jamestown
Nothing to report.
Tiverton
2156 Main Road sold for $379,000 on September 20. This 1,008 sq. ft home has 2 beds and 1 bath.
Little Compton
Nothing to report.