Locals helping locals: Williams Lake real estate business celebrates 6 years! – Williams Lake Tribune
This November, Interior Properties is celebrating six years serving Williams Lake. Owner Susan Colgate says it's thanks to tremendous community support, dedicated agents and staff, and lots of hard work.
Colgate became a licensed real estate agent in 2007, earned her property management license in 2008, and has always treated the profession as a full-time job.
"I get up every day and go to work for my clients, this is my passion."
After years working for other agencies, Colgate founded Interior Properties to customize the service she could offer the community. The local business brings together a wealth of resources including property managers, residential and commercial real estate agents, all rooted in Williams Lake. With so much experience in one office and amazing agents to work with, Colgate can help clients navigate all aspects of buying or selling real estate.
"I'm also a homeowner and business owner with deep ties to Williams Lake, so I have plenty of personal experience to share with residential and commercial clients."
A fantastic community
Colgate moved to Williams Lake over 20 years ago, and says it's been the perfect place to raise her four children.
"It's a fantastic community to raise a family," says Colgate, who appreciates the endless outdoor activities, team sports and bustling community events calendar. "The community is so great at looking out for one another."
Whether it's sponsoring minor hockey teams, supporting the Boys and Girls Club, pulling together to help a neighbour or supporting the local Rotary club, Colgate says Interior Properties does their part to help out.
"We try to be involved as we can," she says.
Being an independent real estate agency means the REALTORS® at Interior Properties are free to donate to charities and sponsor local groups of their choice. It also gives them flexibility to adapt their services to the local market.
"We're in Williams Lake, and this area is our sole focus. We're not spread thin across the province, and we're devoted to the local community."
Interior Properties Real Estate provides commercial and residential real estate services, as well as property management, to Williams Lake and the surrounding communities. Browse available listings at susancolgate.com, get in touch by emailing colgatesusan@gmail.com or stop by in person at 2-25 South Fourth Ave. in Williams Lake.. Follow Susan on Facebook and Instagram for the latest property listings and great real estate tips!
Edmonton's real estate expected to slow in 2021 – Edmonton Journal
Article content continued
One reason for ongoing slow condo demand is that the segment typically serves first-time buyers or investors seeking to rent units. And condo tenants tend to skew to lower income brackets, which have generally been affected more negatively by the pandemic.
"It's really a case of that K-shaped recovery everyone has talked about," Norman adds.
"Many households across the country … have thrived or bounced back quickly, and then there are other households that would have been devastated without government supports." And they have yet to recover, he further notes.
Edmonton realtor Beverley Hasinoff with Liv Real Estate says condominium demand has been noticeably weaker than other parts of the market this year. In contrast sales for single-family homes, particularly those in the more affordable range, have been booming since spring.
"Homes in the $300,000 to $400,000 price range are still the strongest segment of the market," she says.
More generally, the fall market has been balanced between buyer demand and supply even as listings have increased.
"Economic pressures may lead to a decrease in demand for housing so, if listings continue to be above average, we may see a shift in the market."
It's really wait and see at this point, Hasinoff adds. "The numbers over the next couple of months will set the tone for what we will see in 2021."
Demand fueling Powell River, Sunshine Coast real estate market – My Powell River Now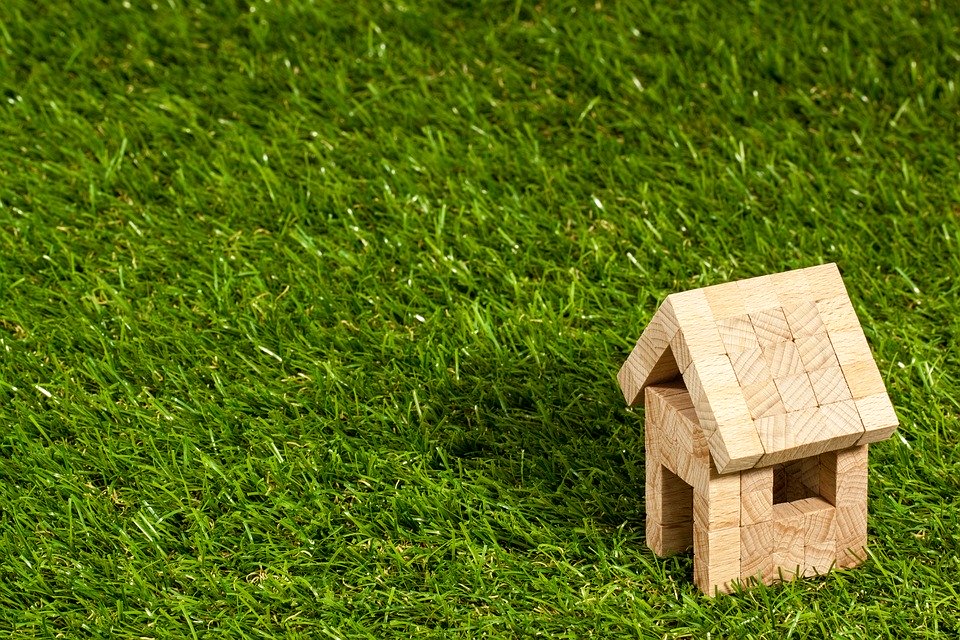 The second wave of COVID-19 hasn't put a damper on Powell River's real estate market.
Powell River-Sunshine Coast Real Estate Board president, Neil Frost, says the region is coming off a record September and October.
"Sales have been very strong the past few months," he added. "November was quite strong as well – we're just waiting for the final numbers on it to come in.
Frost said 50 percent of the buyers are coming from outside of the area with most of those purchasing single family homes.
"So they're becoming residents of Powell River, moving into our community, becoming taxpayers in our community," Frost said.
"COVID certainly has presented challenges in the practice of real estate, but I would say that overall the exodus from the urban areas have definitely put a spotlight on Powell River (and) has benefited our real estate market… definitely our sellers, at any rate."
The biggest challenge facing the local market right now is a lack of inventory.
Frost said there simply isn't enough homes on the market to satisfy the demand. He noted that it's driving prices higher.
Board-wide, the average price of a single-family home was $493,586 at the end of October, which is nearly 10 percent higher than the same time last year.
While the current travel restrictions on the Vancouver Coastal Health region has slowed the market, Frost says they're still seeing competing offers, and "we're experiencing the typical winter slowdown a little bit."
"But we're still seeing a lot of inquiries from out-of-time," he added.
Frost believes the open spaces and lifestyle offered in the qathet Regional District is also a huge draw.
"After the first wave, where people were stuck at home, or stuck in a condo, or cohabiting situation, with no yard, nowhere to go in an urban environment, they look at the big open spaces here, the larger properties, the availability of recreational spaces, and they're getting out of their condo in the city and coming here to a little house and a better living situation."
Frost would like to see more housing and new construction come online in the new year.
"There's still a demand and I expect that to continue into spring, summer of 2021," he said. "Prior to the pandemic we had many people wanting to retire here. We've got all these people that want to come from out of province: buyers from Alberta, buyers from Ontario that haven't been able to or have chosen not to come over the past few months. It's not just the Lower Mainland which is where the majority of our out-of-town buyers are coming from."
Toronto eyes tax on empty homes in bid for real estate revenue – BNN
Toronto is proposing a tax on empty homes as concerns build over speculators' role in driving up housing costs in Canada's largest city.
If adopted, the tax would bring in as much as $66 (US$52 million) million in revenue, assuming 1 per cent of Toronto's housing stock is currently empty and those owners chose to pay rather than rent out their properties, according to a statement on Thursday.
The proposal calls for the levy to be implemented in 2022, part of a bid to free up rental housing in one of North America's tightest markets and generate revenue that could be used for affordable housing.
"We simply can't afford, from the housing supply perspective, to have housing accommodation for thousands of people sitting empty," Toronto Mayor John Tory said in a statement. "You can live in it, you can rent it, but if it sits empty you will pay a tax that helps us build more affordable housing people can live in."
As governments across the world face pandemic-fueled shortfalls, lawmakers are looking at new real estate taxes as way to plug shortfalls. The proposal in Toronto comes after Prime Minister Justin Trudeau said earlier this week that Canada would impose a tax on "the unproductive use" of housing by non-resident foreign owners sometime over the next year.
A recent report from Canada's national housing agency found that a pair of similar taxes by local governments in British Columbia may have caused nearly 9,000 condominiums to be converted to rentals in Vancouver.
While rent has dropped in Toronto in recent months as the coronavirus rattles the economy, the city's rental market remains tight.
In September, the vacancy rate for apartment buildings in the Toronto metropolitan area reached the highest in 10 years, but at 2.4% that's still far lower than New York or San Francisco, expensive U.S. cities that have taken a hit as residents flee for more space in the suburbs.
A report recommending the Toronto levy on vacant homes is scheduled to go to Toronto's executive committee next week.