M1 vs. M2 MacBook Pro: Is It Worth the Upgrade? – MacRumors
Apple's M2 MacBook Pro comes over a year and a half after its M1-based predecessor. The new device features the exact same design, but there are several important under-the-hood differences between the two machines that could make it an upgrade worth considering for some users, even though it may not be worthwhile for many customers.

The 13-inch MacBook Pro is often chosen by those who require active cooling for better sustained performance, the best compact MacBook battery life, or simply like the Touch Bar, with the device offering more than the MacBook Air but a price well below the high-end MacBook Pro models. Apple outlines at least six key differences between the now-discontinued M1 MacBook Pro and the new ‌M2‌ MacBook Pro:
M1 MacBook Pro
‌M1‌ chip with 8-core GPU
8GB and 16GB unified memory configurations
68.25GB/s memory bandwidth
3.5mm headphone jack
61W USB‑C Power Adapter
M2 MacBook Pro
‌M2‌ chip with 10-core GPU and dedicated media engine
8GB, 16GB, and 24GB unified memory configurations
100GB/s memory bandwidth
3.5mm headphone jack with support for high-impedance headphones
67W USB‑C Power Adapter
Made with more recycled materials
The main difference between the current and previous-generation 13-inch MacBook Pros is their Apple silicon chip. The ‌M1‌ chip, introduced in November 2020, is based on Apple's A14 Bionic chip. On the other hand, the ‌M2‌ is seemingly based on the A15 Bionic chip. While both chips feature an eight-core CPU with four performance cores and four efficiency cores, the ‌M2‌'s cores offer moderate performance and efficiency improvements. The ‌M2‌ also adds two additional GPU cores.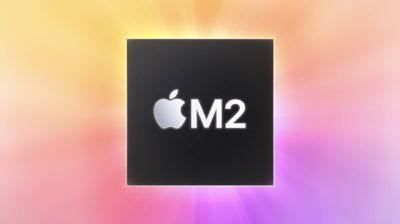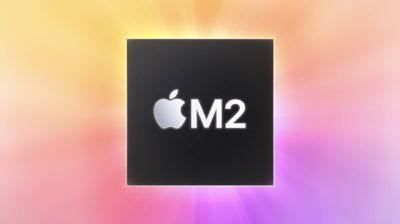 According to Apple, the 13-inch MacBook Pro is nearly 40 percent faster than the previous generation when working with RAW images in apps like Affinity Photo or playing graphics-intense games like "Baldur's Gate 3."
Like the M1 Pro, the ‌M2‌ features a media engine for hardware-accelerated H.264, HEVC, ProRes, and ProRes RAW video encode and decode. The ‌M1‌ chip does not contain a dedicated media engine.
Apple says that this dramatically speeds up video workflows on the latest MacBook Pro, allowing users to play back up to 11 streams of 4K and up to two streams of 8K ProRes video. Users can convert their video projects to ProRes nearly three times faster than before.
Unified Memory
Both the ‌M1‌ and ‌M2‌ are configurable with 8GB or 16GB of unified memory, but the ‌M2‌ offers an additional 24GB top-tier memory option. Multitasking and memory-hungry workflows, such as working with large assets, benefit from the ‌M2‌ chip as a result. In addition, the ‌M2‌ has a 100GB/s memory bandwidth, compared to 68.25GB/s with the ‌M1‌, meaning that the latest MacBook Pro can access more memory faster.
Support for High-Impedance Headphones
The 13-inch MacBook Pro continues to offer better speakers and microphones than the ‌MacBook Air‌, featuring high dynamic range and "studio-quality." The ‌M2‌ MacBook Pro ups the device's audio credentials further with support for high-impedance headphones like the high-end 14- and 16-inch MacBook Pros, which could be a meaningful upgrade for some audio professionals.
Power Adapter
The ‌M2‌ MacBook Pro comes with a 67W power adapter for slightly faster charging compared to the previous model's 61W power adapter.
Environmental Improvements
The previous 13-inch MacBook Pro was free of numerous harmful substances, met Apple's energy efficiency standards, and used wood fiber in the packaging from recycled sources or responsibly managed forests, but the ‌M2‌ MacBook Pro further reduces the device's environmental impact by using 100 percent recycled rare earth elements in the enclosure magnets and 100 percent recycled tin in the solder of the main logic board.
Final Thoughts
The ‌M2‌ MacBook Pro offers modest upgrades over the previous-generation model, with most aspects of the device remaining the same. Specific video and audio workflows stand to benefit from the 13-inch MacBook Pro's improvements, as will anyone who needs more than 16GB of memory or broader memory bandwidth, but everyday users are unlikely to notice substantial differences.
Given that it has only been 18 months since Apple launched the ‌M1‌ MacBook Pro and the ‌M1‌ chip continues to be offered in the iPad Air, iPad Pro, Mac mini, and iMac, the ‌M2‌ MacBook Pro will likely not be worth it coming directly from the previous model and future-proofing is unlikely to be an important factor at this stage. Most 13-inch MacBook Pro customers may wish to wait longer in between upgrades for more meaningful improvements.
The ‌M2‌ MacBook Pro is better suited to buyers who are upgrading from an older machine, rather than 2020's ‌M1‌ model. Spearheaded by the ‌M2‌ chip, the device's series of minor improvements offer a good overall package for these buyers, ensuring that they get a slightly more modern and capable machine.
iQOO Neo 6 VS Poco F4: We compare the specs, both will SURPRISE – HT Tech
iQOO Neo 6 vs Poco F4: Both these Snapdragon 870 smartphones under Rs. 30000 are tempting, but which is better?
iQOO Neo 6 or Poco F4? Of late, the smartphone space under Rs. 30000 has seen two strong offerings from these fairly young brands. iQOO, which is a subdivision of Vivo, announced the iQOO Neo 6 last month as its most affordable offering with the Snapdragon 870 chipset, promising better gaming experiences and an overall midrange collection of specifications. The iQOO Neo 6 comes with a decent set of cameras too and is currently one of the most exciting phones money can buy at this price.
However, Poco has the same idea and it manages to offer its Poco F4 at a much lower price. Launched just hours ago, the Poco F4 has almost the same kind of spec sheet as the iQOO Neo 6, save for minor differences. In essence, this is a rival to the iQOO Neo 6 and if you are wanting to spend that much money on a performance smartphone for around Rs. 30000, it does add to the confusion. After all, both look good on paper.
Since we have reviewed both of the smartphones lately, we put both of these against each other and here is what we think.
Poco F4 vs iQOO Neo 6 Design
While both the smartphones have distinct designs to flaunt, it is the Poco F4 that pulls the lead with its glass rear panel. The Poco F4 feels better built, especially with its fit and finish. That's not to say the iQOO Neo 6 is poorly built but the phone's plastic unibody design is not as desirable.
Poco F4 vs iQOO Neo 6 Display
Honestly, both these smartphones are equal when it comes to the display specs. Both phones have a 6.67-inch FHD+ E4 AMOLED display with a refresh rate of 120Hz and higher touch sample rates. No in-display fingerprint scanner on either of these.
Poco F4 vs iQOO Neo 6 Performance
The same Snapdragon 870 chip powers both the Poco F4 and iQOO Neo 6. Hence, it is your pick. The Snapdragon 870 is a stable chipset that delivers high on performance, especially in terms of thermal stability and throttling. You will be able to play all the high-end games such as COD Mobile and Apex Legends Mobile at high graphics settings with ease.
Poco F4 vs iQOO Neo 6 Software
This is where your preference matters. Poco uses Xiaomi's MIUI 13 interface based on Android 12 whereas the iQOO neo 6 uses Vivo's FunTouch OS 12 based on Android 12. Both custom skins are full of customisation features and pre-loaded apps. Both brands promise three years of OS updates.
Poco F4 vs iQOO Neo 6 Cameras
Both the Poco F4 and iQOO neo 6 feature a triple camera setup on the rear – a 64MP main camera, an 8MP ultrawide camera, and a 2MP macro camera. The Poco F4 has a 16MP selfie camera while the iQOO Neo 6 has a 32MP camera
Poco F4 vs iQOO Neo 6 Battery
The iQOO Neo 6 on paper has a bigger 4700mAh battery compared to the 4500mAh battery on the Poco F4. The iQOO Neo 6 offers a 80W fast charging solution while the Poco F4 has a 67W fast charging.
Poco F4 vs iQOO Neo 6 Price
This is where the Poco F4 takes a mega lead. Starting at ₹27,999 for the base 6GB/128GB storage, the F4 is cheaper. The 8GB/128GB variant costs Rs. 29,999 whereas the 12GB/256GB variant comes with a price of Rs. 33,999. The iQOO Neo 6 starts at Rs. 29,999 for the base variant with 8GB/128GB variant.
Technical issue temporarily stops Canadian Forces Snowbirds from flight performances
OTTAWA — The Department of National Defence says the Canadian Forces Snowbirds will be unable to fly in planned air shows and flypasts until a technical issue is resolved.
That means performances next Wednesday in the Moncton, N.B., area will be cancelled while technicians work to get the team back in the air for Canada Day in Ottawa.
The department says in a news release the issue relates to a device that sets the timing for the deployment of the parachute during the ejection sequence.
It says during routine maintenance, technicians discovered the tool may not be calibrated accurately and the parachutes will now be retested and repacked to ensure proper timing for their activation in the event of an emergency.
It's not known how long it will take to fix the issue, but the release says the Royal Canadian Air Force is working with experts and a third-party aviation contractor to get the team back in the air as soon as it is safe to do so.
It adds Air Force experts have determined there is no link between the 2020 crash in Kamloops, B.C., that killed Capt. Jenn Casey — which occurred after a bird flew into an engine — and the current issue with the parachute device.
This report by The Canadian Press was first published June 24, 2022.
The Canadian Press
Vergecast: M2 MacBook Pro review, Solana's crypto phone, and this week's tech news – The Verge
Every Friday, The Verge publishes our flagship podcast, The Vergecast, where Verge editor-in-chief Nilay Patel, editor-at-large David Pierce, and managing editor Alex Cranz discuss the week in tech news with the reporters and editors covering the biggest stories.
On today's episode, Nilay and Alex chat with Verge senior reviewer Monica Chin about her review of Apple's 13-inch MacBook Pro with the M2 chip. Though the chassis is still the same as the previous model, the changes that come with the new M2 processor are significant. Apple has yet to release their redesigned M2 MacBook Air, so should you wait before buying the Pro? Monica shares her thoughts.
For the rest of the show, we change up the crew. Alex and David lead the discussion with Verge deputy editor Dan Seifert about the state of streaming — with Netflix cutting 300 jobs after losing subscribers and an overall lack of innovation and new features within all the streaming apps.
In the final segment, we focus on the gadget coverage we're known for. We found out more about Nothing's first phone, were introduced to Solana's crypto phone, and Dan is starting to enjoy using the Microsoft Surface Duo 2 six months after its launch.
There's a whole lot more in between all of that, so listen here or in your preferred podcast player for the full show.