Man furious with Air Canada after airline loses his cat during layover in Toronto – CTV Toronto
TORONTO —
A Winnipeg man is furious with Air Canada after the airline lost his three-year-old cat during a layover in Toronto.
Riley McCann has been living in Montreal for the past five years but earlier this month decided to move back to his hometown of Winnipeg to be with his mother who is dealing with health issues.
He originally booked a direct flight from Montreal to Winnipeg but ended up having his route switched by Air Canada, which included a layover in Toronto.
McCann travelled with one of his cats, Vida, in the cabin of the plane and paid $105 to have his other cat, Dewy, placed in the cargo area of the aircraft.
Everything seemed to be going well until about one hour into his layover in Toronto when he got a call from an Air Canada employee saying they needed to "relay some information."
"They told me that my cat Dewy had escaped his carrier and is now missing in their baggage room," McCann told CTV News Toronto on Tuesday. "She told me that the employee that walked the crate off the plane set it down for a moment and when they turned around it was open and he was gone."
"They had no idea where he is."
McCann said he asked the employee if he could come search the baggage room himself but was told that wasn't allowed due to security reasons.
"I begged and begged to be able to do that, so that I could call out for him but I was told that was not going to happen."
McCann said Air Canada offered to put him on a later flight to Winnipeg while staff searched for Dewy but he declined because he didn't feel it was fair for his other cat to remain in its cage for an extended period of time.
He flew back to Winnipeg without Dewy.
When he arrived, McCann tried to call Air Canada but he said no one from Toronto got back to him for more than 48 hours.
He said he finally received a call on Jan. 18 from an Air Canada employee saying that they were searching for Dewy and hoping for the best. Over the next few days he received a few more notifications from the airline saying that they could not locate Dewy.
He said at one point last week, Air Canada even offered to fly him back to Toronto so he could search through the baggage room at night when it was quiet.
"Initially, I was told this was impossible," McCann said. "Now, suddenly they're willing to fly me there. Normally, I would have got on a plane immediately but we're in the middle of a global pandemic. I'm in self-isolation so to offer this seemed really reckless."
Air Canada has since offered to refund his flight and provide him with a $500 flight credit. While he accepted the offer, he also vowed to launch legal action.
McCann said he hasn't been doing well since he lost Dewy and is struggling to cope with the loss.
"For the first week, I was so upset and so stressed that I wasn't sleeping, I wasn't eating. It's been very tough," he said.
"I'm just sitting here stressed and sad but also scared for my animal's wellbeing."
CTV News Toronto contacted Air Canada for comment, who said they have been in frequent communication with McCann.
"We have been in frequent communication with the customer over this unfortunate situation and we continue to search for Dewy, including retaining outside specialists to assist," the airline said. "Air Canada safely transports thousands of pets each year and occurrences such as this are extremely rare."
The Greater Toronto Airport Authority (GTAA) told CTV News Toronto on Tuesday it is aware of Dewy's disappearance
"Airlines and their baggage handlers are responsible for all checked bags and cargo on their flights, which includes pets in transport," the GTAA said in a statement. "We are supporting the airline in their efforts to find Dewy and reunite him with his owner as quickly as possible."
Today's coronavirus news: Canada set to receive more than 910K doses of vaccines this week; Canadians, especially women, say gender equality not achieved in Canada: Poll – StCatharinesStandard.ca
KEY FACTS
5:21 a.m. Israel starts vaccinating Palestinian workers

5 a.m. Statistics Canada considered delaying this year's census to 2022 due to pandemic

4:55 a.m. Canada set to receive more than 910,000 doses of COVID-19 vaccines this week
The latest coronavirus news from Canada and around the world Monday. This file will be updated throughout the day. Web links to longer stories if available.
7:25 a.m. Prioritizing long-term-care residents and staff in Ontario's initial COVID-19 vaccine rollout is estimated to have prevented more than 2,600 infections and hundreds of hospitalizations and deaths, according to new research.
In a science brief released Monday, doctors, epidemiologists and researchers with the province's COVID-19 Science Advisory Table show that had residents in long-term care not been prioritized in the Phase 1 rollout of the vaccine, 2,079 more infections could have occurred, of which 249 would have resulted in hospitalization and 615 in death. Similarly, by also targeting long-term-care home employees, the rollout prevented a further 590 infections, eight hospitalizations and one death among staff.
The researchers estimate that there was a roughly 90 per cent reduction in cases among residents and a nearly 80 per cent reduction in staff cases eight weeks after vaccinations began in Ontario on Dec. 14.
Read the full story from the Star's Kenyon Wallace
6 a.m. Vietnam administered its first COVID-19 doses Monday to the front-line workers who made the nation's relative success in controlling the pandemic possible — health workers, contact tracers and security forces who handled quarantine duties.
The Southeast Asian nation of 96 million people has a goal to inoculate at least half of the population by the end of the year.
Thousands of doctors, nurses and technicians working at hospitals designated to treat COVID-19 patients lined up in the morning and received the first jabs of the AstraZeneca vaccine.
"I have been waiting for this day for a long time," nurse Nguyen Thi Huyen said after she got her injection. Huyen has been caring for COVID-19 patients at a tropical disease hospital in Hanoi the past year. Health protocols have limited her time with family, among other challenges.
The first batch of over 100,000 AstraZeneca doses in a 30 million order arrived two weeks ago. Separately, Vietnam expects to secure another 30 million doses of the same vaccine through the U.N.-backed COVAX program for vaccine equality.
5:51 a.m. Norway saw a 19% drop in marriages in 2020 compared to the previous year, which had already seen the lowest figure since 1927.
Norway's statistics agency said Monday that the pandemic and measures to counter it led to the fall. In 2020, 16,200 weddings were performed.
On top of that, "the decline of 3,000 marriages from 2019 to 2020 is unparalleled and is the largest decline from one year to another since 1919," said Ane Margrete Toemmeraas of Statistics Norway.
"Figures show that the coronavirus measures from March 12, 2020 caused many to postpone their wedding," Toemmeraas said. Whether it "leads to an increase in 2021, as many of the postponed weddings may take place this year instead, will become clear later on."
5:43 a.m. Germany is looking to ramp up the use of the AstraZeneca vaccine after authorities last week gave the green light for it to be administered to people 65 and over.
Hundreds of thousands of doses have been gathering dust in recent weeks due to the restrictions on who could get the vaccine and misgivings among some who were eligible. According to the European Center for Disease Prevention and Control, Germany has received 2.1 million doses of the AstraZeneca shot so far but administered just 721,000.
Berlin is opening a sixth vaccine centre Monday at the former Tempelhof airport in the centre of the city that will administer only the AstraZeneca vaccine.
Germany's vaccine campaign has lagged behind Britain and the United States. By Sunday, Germany had given out 5.2 million vaccine doses, with 2.5 million people or about 3% of the population fully vaccinated.
5:21 a.m. After delays, Israel started vaccinating Palestinians who work inside the country and its West Bank settlements on Monday, more than two months after launching an immunization blitz of its own population.
Palestinian labourers who crossed into Israel at several West Bank checkpoints received their first doses of the Moderna vaccine from Magen David Adom paramedics. The vaccination drive orchestrated by COGAT, Israel's military agency co-ordinating government operations in the West Bank, had been beset by postponements.
Some 100,000 Palestinian labourers from the West Bank work in Israel and its settlements, which are widely seen internationally as illegal and an obstacle to peace.
Maj. Gen. Kamil Abu Rukun, the head of COGAT, said in a statement in Arabic that Israelis and Palestinians "live in the same epidemiological space" and that it was a shared interest to vaccinate Palestinians.
Israel has administered over 8.7 million doses of the Pfizer vaccine to its population of 9.3 million. Over 3.7 million Israelis — more than 40% — have received two doses of the vaccine. But until Monday, Israel had provided few vaccines for Palestinians in the West Bank and Gaza Strip, a move that has underscored global disparities and drawn international criticism.
Human rights groups and many Palestinians say that as an occupying power, Israel is responsible for providing vaccines to the Palestinians. Israel says that under interim peace accords reached in the 1990s, it does not have any such obligation.
5 a.m. Newly released documents show Statistics Canada considered delaying this year's census until 2022 over pandemic-related health concerns that could erode the quality of data relied on by policymakers across the country.
An agency document noted the plan for the 2021 census was developed in a "normal operating context" where tens of thousands of staff and temporary hires would interact with each other and Canadians.
In a pandemic, the document noted, that plan had "a high probability of failure."
Loading…
Loading…Loading…Loading…Loading…Loading…
The behind-the-scenes look at how Statistics Canada rethought this year's census operation is contained in 50 pages of internal reports and presentations obtained by The Canadian Press under the Access to Information Act.
The agency ultimately decided to forge ahead with the census for this year using a plan that relies more heavily on Canadians filling out census forms online than on face-to-face interactions.
4:55 a.m. Canada is set to receive 910,000 COVID-19 vaccine doses this week as pharmaceutical companies ramp up deliveries to make good on their contractual obligations by the end of the month.
The Public Health Agency of Canada says the country will receive nearly 445,000 shots from Pfizer-BioNTech for the second week running as the companies settle into a rhythm following a lengthy lull in January and much of February.
The remaining 465,000 shots are expected from Moderna, as the pharmaceutical firm steps up its delivery schedule from once every three weeks to once every two.
The influx of new shots comes as the federal government looks for vaccine-makers to finalize delivery of a total of eight million doses by March 31.
That includes 5.5 million from Pfizer-BioNTech — up from the four million originally expected — and two million from Moderna. Canada received 500,000 doses of the AstraZeneca-Oxford vaccine last week.
The federal government is not expecting any new deliveries from AstraZeneca-Oxford, nor does it anticipate receiving shipments of the newly approved vaccine from Johnson & Johnson until next month.
Monday 4 a.m. A new poll suggests most Canadians believe there's still a long way to go to achieve gender equality in this country.
The poll results themselves underscore the challenge, with women far more likely than men to say equality remains elusive in a host of fields.
Overall, 63 per cent of respondents to the poll, conducted by Léger and the Association for Canadian Studies, said equality between men and women has not been achieved.
But female respondents were far more pessimistic: 73 per cent said equality has not been achieved, compared to 53 per cent of men.
Overall, a majority said equality has definitely or "to some extent" been achieved at home, in social settings, in the media, at work, in sciences and in politics. Just 44 per cent said the same of sports.
But again male respondents were far more likely than women, by as much as 20 percentage points, to say equality has been achieved in those areas.
For instance, 80 per cent of men, but just 68 per cent of women, said equality has been achieved, at least to some extent, at home.
The same gender gap was evident on the questions of whether equality has been achieved in other settings: social settings (71 per cent of male respondents said it has versus 58 per cent of women), in the media (73 per cent versus 57 per cent), at work (68 per cent versus 50 per cent), in sciences (64 per cent versus 48 per cent), in politics (64 per cent versus 44 per cent) and in sports (48 per cent versus 41 per cent).
Sunday 8:45 p.m.: As pandemic restrictions loosen in Toronto and neighbouring Peel Region, businesses across the personal care services industry say they're being left behind.
Several professionals and proprietors who spoke to the Star on Sunday complained they're being treated unfairly as they continue to be barred from opening under the "grey" lockdown category.
Outcry from the sector, which includes salons, barbershops and other cosmetic services, comes on the heels of the province announcing Friday that it was lifting the strict stay-at-home orders in those jurisdictions.
Michele Bonnick, the owner of Amani Hair Studio in Toronto, said anticipation built as dozens of people were on a waiting list, expecting to get the green light to book hair appointments this month. Bonnick instead had to tell them she was remaining closed indefinitely.
She slammed the provincial rule book for what she sees as favouritism towards big-box stores and other retailers, while struggling entrepreneurs are left to bear the brunt of the restrictions.
"It's just garbage," she said. "The standards that they've set for us are so high."
Read the full story from Jason Miller here.
Click here to read more of Sunday's COVID-19 coverage.
The latest news on COVID-19 developments in Canada – Richmond News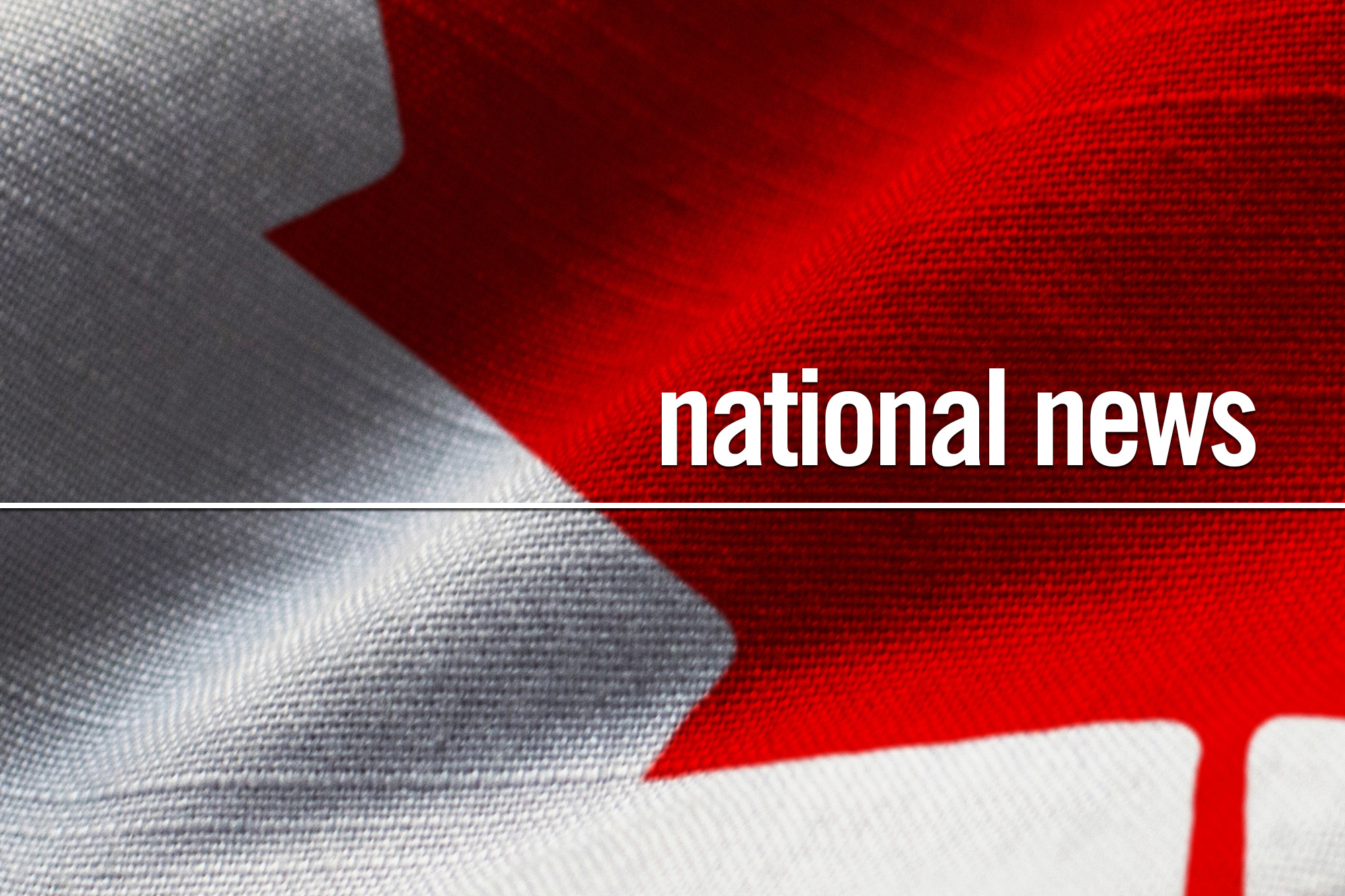 The latest news on COVID-19 developments in Canada (all times Eastern):
6:30 p.m.
COVID-19 continues to spread in an outbreak in Nunavut.
The territory says there are four new cases in Arviat, the only community where there are active cases.
Arviat, which has a population of about 2,800, has had 337 COVID-19 cases, 25 of which are currently active.
All schools and non-essential businesses in Arviat have been closed for months and travel has been restricted.
—
6 p.m.
Alberta's chief medical health officer says there are an estimated 300 new COVID-19 cases, but says firm information isn't available today due to a system upgrade.
Dr. Deena Hinshaw says on Twitter that the new cases include 54 that involve variants of concern.
Information was not available Sunday on the number of hospitalizations or new deaths.
Hinshaw says about 8,100 COVID-19 tests were completed in the previous 24 hours, and that the positivity rate was approximately four per cent.
She says the system upgrade work is nearly complete and that online updates will resume Monday.
—
4 p.m.
Health authorities on Prince Edward Island are reporting two new cases of COVID-19.
Officials say both involve men in their 20s who are now self-isolating.
One case is connected to a previously known diagnosis, and the other tested positive after he was at a public exposure site more than a week ago.
With 26 active reported cases, chief public health officer Dr. Heather Morrison says there are more active infections in the province now than at any other point in the pandemic.
—
3 p.m.
Saskatchewan is reporting two new deaths among people who tested positive for COVID-19, one of whom was under 20 years old.
The exact age of that person was not released, but the government's daily pandemic update says the patient was from Saskatchewan's North West zone.
The other person who died was in the 40-to-49 age group and was from the Far North West zone.
The province is reporting 116 new COVID-19 cases today.
The government says a shipment of 7,022 doses of Pfizer-BioNTech vaccine is expected to arrive Tuesday and will be divided between Saskatoon and Regina.
Another 7,020 doses of that vaccine are expected Wednesday and will go to North Battleford, Yorkton and Prince Albert.
—
2:45 p.m.
Public health officials in New Brunswick are reporting two new cases of COVID-19.
Authorities say one case is related to travel and the other is connected to a previously known infection.
Effective midnight tonight, officials are loosening public health restrictions across the entire province.
In the new provincewide "yellow" alert level, residents can expand their contacts from 10 to 15 people and team sports activities may resume.
—
2:10 p.m.
Manitoba health officials are reporting two new deaths of people with COVID-19.
The province's daily pandemic update says both deaths were in the Winnipeg health region and are linked to outbreaks at care facilities.
The province says there were 56 new COVID-19 cases in Manitoba as of this morning.
—
1:20 p.m.
Newfoundland and Labrador health authorities are reporting one new case of COVID-19 today.
Officials say the person involved is a man between 20 and 39 years old, and his infection is related to international travel.
The province has now seen 10 consecutive days of single-digit case counts following an outbreak in St. Jon's last month.
Public health says there are 87 active reported COVID-19 cases in the province, including three people in intensive care.
—
1 p.m.
Nova Scotia health authorities are reporting two new cases of COVID-19.
Officials say one infection is travel-related, while the other is a close contact of a previously known case.
There are now 29 active reported COVID-19 infections in the province.
Authorities say two patients are in hospital and one is in intensive care.
—
11:10 a.m.
Quebec is reporting 707 new cases of COVID-19 and seven new deaths linked to the pandemic.
Two of the deaths occurred in the last 24 hours while the rest happened earlier.
Hospitalizations declined by nine to 592, with 107 people in intensive care, which is two fewer than a day prior.
The province administered 15,329 doses of vaccine on Saturday.
—
10:40 a.m.
Ontario is reporting 1,299 new cases of COVID-19 today and 15 more deaths linked to the virus.
Health Minister Christine Elliott says there are 329 new cases in Toronto, 192 in Peel Region, and 116 in York Region.
Today's data is based on 46,586 completed tests.
The province also says 30,192 doses of COVID-19 vaccine were administered since Saturday's update.
—
This report by The Canadian Press was first published March 7, 2021
The Canadian Press
Chinese giant DJI hit by U.S. tensions, staff defections
By David Kirton
SHENZHEN, China (Reuters) – Chinese drone giant DJI Technology Co Ltd built up such a successful U.S. business over the past decade that it almost drove all competitors out of the market.
Yet its North American operations have been hit by internal ructions in recent weeks and months, with a raft of staff cuts and departures, according to interviews with more than two dozen current and former employees.
The loss of key managers, some of who have joined rivals, has compounded problems caused by U.S. government restrictions on Chinese companies, and raised the once-remote prospect of DJI's dominance being eroded, said four of the people, including two senior executives who were at the company until late 2020.
About a third of DJI's 200-strong team in the region was laid off or resigned last year, from offices in Palo Alto, Burbank and New York, according to three former and one current employee.
In February this year, DJI's head of U.S. R&D left and the company laid off the remaining R&D staff, numbering roughly 10 people, at its flagship U.S. research centre in California's Palo Alto, four people said.
DJI, founded and run by billionaire Frank Wang, said it made the difficult decision to reduce staffing in Palo Alto to reflect the company's "evolving needs".
"We thank the affected employees for their contributions and remain committed to our customers and partners," it said, adding that its North American sales were growing strongly.
"Despite misleading claims from competitors, our enterprise customers understand how DJI products provide robust data security. Despite gossip from anonymous sources, DJI is committed to serving the North American market."
It did not comment on the other U.S. staff departures that current and ex-employees spoke of, although it told Reuters last year its global structure was becoming "unwieldy to manage".
DJI, which has become a symbol of Chinese innovation since it was founded in 2006, is one of dozens of companies caught in the crossfire of trade and diplomatic hostilities between Washington and Beijing, like Huawei and Bytedance.
Staff sources and competitors say the company's brand reach, technical know-how, manufacturing might and sales force mean it won't lose its crown anytime soon in the multi-billion-dollar U.S. and global markets for non-military drones.
But a December order adding the company to the U.S. Commerce Department's "Entity List" along with the closure of its R&D operation in California could affect its ability to serve the needs of U.S. customers, according to three former senior executives and two competitors.
The Commerce Department listing, enacted over allegations including DJI enabled "high-technology surveillance", prohibits the company from buying or using U.S. technology or components.
The same month, Romeo Durscher, DJI's U.S.-based head of public safety, who had played a central role in building the company's business in providing drone technology to non-military U.S. government departments and agencies, left his job.
Durscher, a former NASA project manager and an influential figure in the drone industry, now works at Swiss company Auterion, a competitor to DJI.
He said he left DJI because he was disheartened by the staff cuts and what he described as internal power struggles between the U.S. team and its China headquarters. He added that the U.S. reorganisation complicated the task in dealing with the fallout from U.S.-China tensions and winning government business.
"It's not an easy decision to leave the market leader that's really far ahead of everyone else," said Durscher, who joined DJI in 2014. "But those internal battles were distracting from the real purpose and in 2020 it got worse … we lost tremendous talent at DJI and that's very unfortunate."
U.S. SECURITY CONCERNS
Privately held DJI doesn't publish sales figures. The U.S. Department of Defense estimated the American non-military market was worth $4.2 billion last year. Consultancy DroneAnalyst said DJI controlled almost 90% of the consumer market in North America and over 70% of the industrial market.
The December listing by the Commerce Department, and the prohibition on buying U.S. parts, may impact the firm's mobile apps, web servers and some battery and imaging products, said David Benowitz, head of research at DroneAnalyst and a senior figure with DJI's enterprise team, which works with industrial customers, in Shenzhen before he left last summer.
DJI said in December that the ban would not affect U.S. customers' ability to buy and use its products.
The listing followed other official blows. In October, the U.S. Department of the Interior said it would only buy drones from companies okayed by the Department of Defense, which last August published a list of five approved drone suppliers to the federal government – four American and one French.
DJI said there was no "broad-based U.S. government ban on purchasing DJI drones".
"Congress considered that approach last year and rejected it, because … such a ban would be challenging for many companies and government bodies that rely on drones," it added.
'WE'RE STILL PRIMITIVE'
Benowitz said persisting U.S.-China tensions and the push by Washington to support DJI's rivals could see the company's North American market share decline. He added that, while the federal government comprised a relatively small part of DJI's business, its restrictions could have a "chilling effect", with other buyers worried about tougher measures in the future.
"We're at a point where there are too many market opportunities for one player to dominate," he said.
Yet he added alternatives to DJI were relative minnows, though both policy support and security concerns over Chinese drones had brought them growth in the last year. Competitors to DJI include France's Parrot and California-based Skydio.
Chris Roberts, CEO of Parrot Inc, Americas, said 2020 had been a significant year for the company in the United States, having been named an approved supplier by the Defense Department and won business from emergency services and security agencies.
Skydio announced $170 million in D-round funding last week and said it had a valuation of over $1 billion.
"DJI makes good hardware but we are still very early in the market, and very primitive compared to what ultimately should exist," Skydio CEO Adam Bry told Reuters.
PHANTOM DRONE FLEETS
When Durscher joined DJI back in 2014, the company's Phantom series was transforming drones from a niche hobby to a mainstream gadget. He said he was particularly drawn by the chance to bring drones into the kit of fire and rescue departments.
He said the technological advances of smaller rivals in the last year were tempting for some public-safety agencies, who might say "let's go with this drone now so we don't have to deal with the data security".
He added that change could come as government departments and companies looked to replace drone fleets that are nearing the end of their life cycles.
A fleet is typically expected to last three to four years, according to Benowitz.
Durscher and several other staff compared DJI's internal rivalry over projects to "Game of Thrones", the TV series where rival factions vie for power. He said this resulted in a rotating door of Shenzhen bosses, and that he reported to 12 different managers in his six years at the company.
Durscher's departure from DJI followed those of other key executives in North America last year, including director of business development Cynthia Huang.
Huang, who now works with Durscher at Auterion, said she became increasingly frustrated because she felt DJI wasn't able to meet all the growing demands of the enterprise market. Additionally, she said, job cuts over the past year added to the reasons she decided to leave. The losses in Palo Alto, Burbank and New York had followed cuts made to DJI's global sales and marketing teams, which Reuters reported in August.
"Some of the people that we lost in those layoffs, it didn't make sense," said Huang, who was hired in 2018 to take the lead in building DJI's enterprise business in North America. "The continued exodus of talent was discouraging."
(Reporting by David Kirton; Additional reporting by Jane Lee in San Francisco, Alexandra Alper and David Shephardson in Washington; Editing by Pravin Char)