Menopause leaves some women struggling to work… what can be done about it?
Angela* is an experienced senior manager in Bristol's public sector, who is known for getting results and being ruthless in a male-dominated environment. But for the last four years her menopause symptoms of chronic pain, anxiety and brain fog have peaked resulting in her being diagnosed with burnout.
She's currently on sick leave from her job and feels unsupported by her manager and HR department. "There is a menopause policy in place but every time I have raised the subject of reasonable adjustments I have been met with resistance and made to feel as though I am making a fuss," she tells the Cable.
Angela says her line manager turned down her request to compress her working hours because it would "set a negative precedent for other managers". Still experiencing symptoms and trying to get her hormone replacement right, she doesn't feel ready to return to work.
"I just feel so let down and with nowhere to go for support," she says. "After years on the wrong type of HRT [hormone replacement therapy] I am only just beginning to get myself well. I can't afford not to work but I don't feel like I am being supported to return," she says.
Sadly her story isn't unique. Some women seem to cruise through with very few side effects but for others, menopause is an all consuming, life changing process forcing them from the workplace and leaving them in a financial crisis.
The menopause has entered the national conversation lately, highlighted by things like Davina McCall's: Sex, Myths and The Menopause documentary and Carol Vordamen taking to parliament to speak on menopause in the workplace. But the likelihood of reform was short lived when earlier this year the government declined to make menopause a protected characteristic under the 2010 Equalities Act. Equalities Minister Kemi Badenoch likened the request to that of a short person asking to be seen as short.
Legal changes may have to wait. But in the meantime, the Cable spoke to women across the city about their experience of the menopause and what needs to be done to support women in the world of work.
Getting employers to offer support
"I fell down the menopause black hole," says Becky Batt, a Unison union rep at Bristol City Council. Becky had worked at the council for years when in 2016 she found herself experiencing a devastating depression with no obvious trigger.
"I was experiencing suicidal thoughts and felt as though I couldn't continue in work." Becky, who was in her early forties at the time, visited her doctor who pointed out the likelihood of her symptoms being related to menopause.
"I wrote to the council's HR department to ask what policies were in place for women like me, only to find out there were none." Becky says it was her caseload of women, all of a similar age who had either been reprimanded for long-term sick leave or had left their roles entirely, that made her push for the council to provide better support.
"There were just too many women of a similar age who were having long-term health issues, departmental grievances and leaving their roles, for it to be coincidental,' she says. "It really broke my heart."
Becky's campaign for better menopause care at work was met with enthusiasm after she went on a training course and set up focus groups within the council. "The response was great, 120 women all in the same situation came forward saying they needed more support."
Off the back of training and research Becky went on to work with the council's HR department to set up health and wellbeing plans and menopause training.
So how well are these working in practice? "I am proud to say the Health and Wellbeing Plan is an effective and robust way to drill down into what women need in terms of support," she says. "It's fluid and not fixed, meaning it can be updated regularly."
"My caseload was previously 75% menopause-related and is down to less than 5% a year. Our menopause group now has over 400 members who support each other, and offer advice on things like symptoms and HRT shortages," Becky says.
"Asking employees what they need and working with them to ensure they get the right support really works."
Professor Vanessa Beck with University of Bristol began researching menopause and its social and economic impact back in 2017. Since then she has helped create and cultivate what a good menopause policy looks like, including advising the council on its health and wellbeing plan.
"I have somewhat changed my mind about what a good policy looks like over the years," says Beck. "A policy stipulates something must be implemented by a line manager and in hindsight without women driving these policies forward and championing them, they have the potential to collect dust on shelves."
"What really drives a good policy and holds businesses accountable is the culture surrounding menopause," she adds. "Making it person centred and less of a taboo subject while also allowing for nuance."
However, Angela's case shows that menopause policies may exist but need to be put into practice.
Using personal experience to support others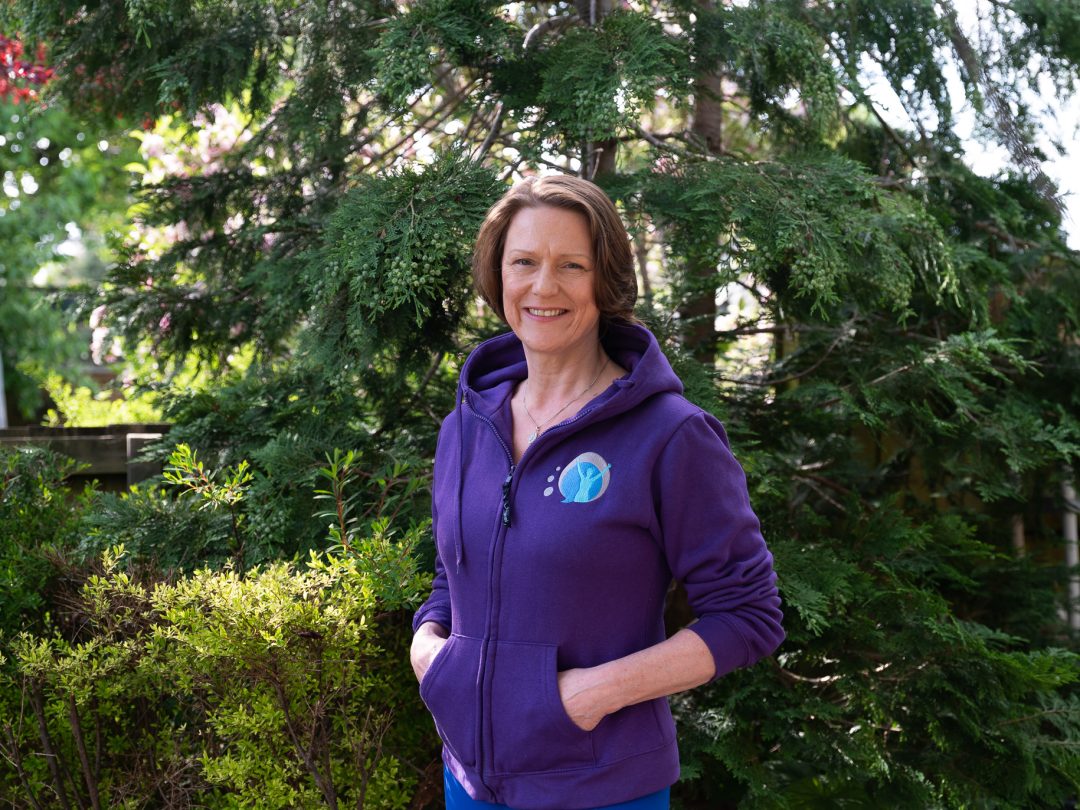 The Cable spoke to women who have used their experience to support others.  One is Lauren Chiren, now 53, who walked out of her job in Bristol as a financial executive aged just 37. At the time of leaving her job, with no idea how she would pay her mortgage, Lauren says her symptoms were so severe she would pass out at work.
"I didn't know what was wrong with me and couldn't remember anything." she says.
"I hadn't slept for years and I was consumed by anxiety and fear. I turned up for work everyday masking these feelings. I honestly thought I had dementia at 37! And by the time I found out what was causing it, I was out of work and post menopausal."
Since being alerted by her GP to the driver of her debilitating symptoms, Lauren has dedicated the last 17 years of her life to improving her knowledge on reproductive health and now supports women and girls with theirs. In her role as a menopause coach she supports businesses in providing better training and support for their employees. She also offers a free training course to anybody who wants to learn more about the impact of menopause.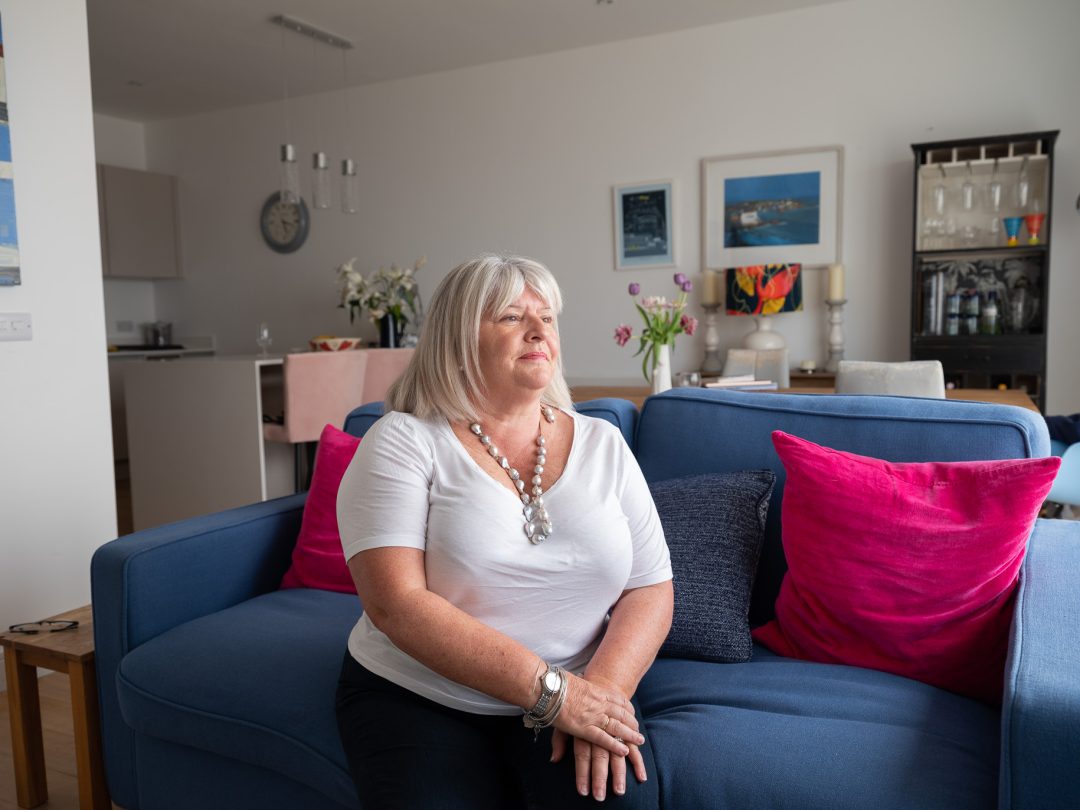 Hazel Hayden, founder of Bristol Menopause Clinic, had been working as a nurse for eight years when she left her job because of suicidal thoughts brought on by menopause.
"I was working in a role supporting patients with menopause symptoms and nobody was supporting me," says Hazel, who felt her request for support was ignored.
"Working in the NHS you expect to be supported with your health, but unfortunately I wasn't. My husband and I had to adjust our lifestyle completely so we could afford to live until I got support and found a job with more flexibility."
Both Lauren and Hazel have since used their experience to build their careers around the menopause. Hazel offers private menopause care in her Bristol clinic including supporting women to remain in work and manage their symptoms. She hopes to offer community interest services at the clinic in the imminent future that would provide low-cost support.
With waiting lists for outpatient appointments in Bristol's NHS hospitals currently at a minimum of 21 weeks, it's vital that open conversations are happening within the workplace. But the women we spoke to say that in order to have those conversations they must first feel confident they'll be supported by their employers.
*Not her real name
Rates of infectious sexual diseases on the decline in region – CambridgeToday
Unprotected sex with more than one partner in a six month period is the biggest risk factor behind a recent rise in syphilis cases in Waterloo region, according to a report on infectious disease trends from Region of Waterloo Public Health.
The annual infectious diseases surveillance report gathers and analyzes information on the infectious diseases that physicians, laboratories and hospitals are required to report to the region's public health unit in line with Ontario Public Health Standards.
Infectious diseases are illnesses caused by microorganisms such as bacteria, viruses, and parasites that have the potential to cause serious illness and outbreaks.
There were 116 reports of infectious syphilis in the region last year, a rate of 17.8 per 100,000 population compared to 23.1 across the province. The number is down from a high of 143 reported cases in 2021, and a rate of 22.2 per 100,000 that was higher than the provincial average of 20.6.
The report says rates of syphilis, while lower than the province, have increased substantially in recent years, especially among females. This trend has also been observed in the province, which suggests a shift in epidemiology and sexual health practices.
The most common sexually transmitted infections in Waterloo Region continue to be chlamydia and gonorrhea.
There were 1,388 cases of chlamydia reported across the region last year, a rate of 192.8 per 100,000 population compared to 255.9 provincially. That's down slightly from the age-standardized rate of 196.9 per 100,000 reported in 2021.
Gonorrhea case counts continued to spike across the province in 2022, while experiencing a slight decline in the rate of infection in Waterloo region.
Waterloo region reported 266 cases last year, a rate of 38.2 per 100,000. That's compared to 77.5 per 100,000 province-wide.
Across the board, the demographic with the highest number of cases of sexually transmitted infections locally and across the province is the 20 to 29 age group.
Mpox, previously known as monkeypox, was declared a disease of global public health concern and became a newly reportable disease in Ontario in 2022.
There were only four local cases of mpox last year. Public Health says it has been monitoring the situation, working with health care providers to provide up-todate treatment guidance, and providing mpox vaccines to high-risk individuals.
The mpox virus is most commonly spread to people through close, physical contact with an infected person.
Campylobacter enteritis and salmonellosis were the most common enteric diseases in Waterloo Region in 2022. The local rates for enteric diseases were similar to or lower than those of the province.
Risk factors for enteric illnesses such as Campylobacter enteritis and salmonellosis include consuming undercooked meats and unpasteurized dairy products, ingesting contaminated food or water, and contact with infected persons.
Rates of vaccine preventable diseases in Waterloo Region were similar to those of the province. The most common vaccine preventable diseases in Waterloo Region were pneumococcal disease and pertussis (whooping cough).
In 2022, as we returned to normal activities, we saw a return of circulating respiratory viruses including pertussis with rates higher than had been seen during the first two years of the pandemic.
Public Health says immunization is the best way to prevent whooping cough. Pneumococcal vaccine is also recommended for infants, older adults 65 years and older, and those at high risk from the infection.
Region of Waterloo Public Health undertakes a number of activities to prevent or reduce the burden of infectious diseases in the community.
Programs and services include case management, contacts and exposures for diseases of public health significance; inspections, investigations and outbreak management, including community outbreaks and those in institutions; health promotion activities and services for primary care providers, emergency service workers, childcare providers, and other community groups; and clinic-based services for sexual health, immunization, and tuberculosis screening and management.
Region of Waterloo Public Health says it will provide highlights of respiratory disease trends, including influenza, in a report to council this fall.
Canadians diagnosed with IBD expected to reach 470K by 2035 – CTV News
The number of people in Canada with inflammatory bowel disease (IBD) is increasing rapidly and is expected to grow to 470,000 by 2035, according to a new report from Crohn's and Colitis Canada.
On Thursday, the national health charity unveiled its 2023 report on the impact of IBD in Canada, calling for action to be taken in order to enhance the well-being of individuals affected by the condition.
According to the report, 322,600 people, or 0.8 per cent of Canada's population, are expected to be diagnosed with IBD this year. The percentage is projected to reach 1.1 per cent by 2035.
"The number of people in Canada living with IBD is growing rapidly. Healthcare needs to evolve to include multidisciplinary care, including access to specialist physicians and nurses, mental health professionals, dietitians and others to improve quality of." report co-chair Dr. Gilaad Kaplan, a professor of medicine and gastroenterologist at the University of Calgary, said in a news release on Thursday.
The report says in 2023, a new case of IBD will be diagnosed every 48 minutes, totaling 11,000 individuals. By 2035, this number is expected to rise to 14,000, with a new case being identified every 38 minutes.
The report adds that the incidence of IBD among children under the age of six years old is increasing at a particularly rapid rate. However, the group experiencing the fastest growth in diagnosed cases of IBD is older Canadians.
People with low socioeconomic status, residents of rural, remote, and Northern communities as well as Indigenous people encounter additional barriers to care, the report says.
"We see there is a significant impact on mental health – psychiatric disorders are 1.5 to two times more common in people with IBD. Youth with IBD have nearly double the risk of psychiatric diagnosis. This underlines the importance of making mental health services available, especially in children, adolescents, and young adults." Dr. Eric Benchimol, report co-chair and professor of pediatrics and clinical epidemiology at the University of Toronto said in the news release.
WHAT IS IBD?
Crohn's and Colitis Canada says IBD describes a group of conditions the two main forms of which are Crohn's disease and ulcerative colitis. These autoimmune diseases cause inflammation, ulcers, and bleeding in the bowel that can extend to the rest of the body. IBD is a completely different disease from irritable bowel syndrome (IBS), which does not result in visible inflammation or ulcers in the bowel, according to the report.
"The report highlights the need to use our financial and health care resources as effectively as possible. That's why, since 2016, our PACE network project has brought together leading Canadian hospital centres to develop best practices to help patients. We're hoping that within the next two years, we start seeing these pilot innovations being rolled out across Canada and leading to better care." Lori Radke, CEO of Crohn's and Colitis Canada, said in a news release.
Reporting for this story was paid for through The Afghan Journalists in Residence Project funded by Meta.
Canadian researchers find brain inflammation in patients with long COVID – Winnipeg Free Press – Winnipeg Free Press
Leslie Ann Coles knew "almost immediately" something was wrong after her COVID-19 infection in January 2021.
The filmmaker from Woodbridge, Ont., had never had writer's block in her life — but she couldn't find the words to make revisions to a screenplay she'd been working on.
"It was really, really frightening," Coles said.
Her emotional state changed too.
"I've never in my life suffered from depression," Coles said. "My friends refer to me as the eternal optimist."
But her usual passion for life and work had waned, leaving her feeling "apathetic, for lack of a better word," she said.
Researchers have been trying to understand what causes the many symptoms of long COVID, including neurological issues suffered by an estimated hundreds of thousands of Canadians like Coles.
Now, a team led by the Centre for Addiction and Mental Health (CAMH) has found physiological evidence of brain inflammation in people with cognitive and depressive symptoms months after their COVID-19 infections.
Autopsies of people who died in the midst of severe COVID-19 infection have previously shown they had brain inflammation, said Dr. Jeffrey Meyer, head of the neuroimaging program in mood and anxiety at CAMH and senior author of the study published Thursday in JAMA Psychiatry.
The current study shows brain inflammation inpeople who have recovered from acute COVID-19 but go on to have lasting neurological problems — even though their initial infection wasn't severe, he said.
"These are people who've got long COVID and have actually not been hospitalized. They have mild to moderate severity acute COVID, but then have considerable symptoms thereafter," Meyer said.
"Our study shows that there's inflammation months to over a year later in people who've got long COVID."
The researchers did positron emission tomography (PET) scans on the brains of 20 participantswho had started suffering from depression within three months of testing positive for COVID-19.
Most of them had additional cognitive issues associated with long COVID, including problems with memory and concentration, also known as "brain fog."
The researchers compared those scans to 20 brain scans from "healthy" people that had been done prior to the pandemic.
They found that people who had long COVID had higher levels of translocator protein, or TPSO, in their brains. TSPO appears on glial cells, which increase with inflammation.
The most pronounced increase in inflammation was in two areas of the brain — the ventral striatum and dorsal putamen, the study said.
Those are parts of the brain associated with the ability to experience enjoyment, energy and motivation levels, cognitive processing and speed of movement.
"We know that when there's injury to these brain regions you get some of the symptoms that we're seeing in the people with long COVID," Meyer said.
Long COVID sufferers have been eagerly awaiting these findings "for validation that brain fog is real and caused by functional changes from COVID-19," said Susie Goulding, founder of the COVID Long-Haulers Canada online support group, which helped recruit study participants.
"This concrete evidence will hopefully bring understanding and guidance" to family doctors who encounter patients describing neurological symptoms after COVID infection, Goulding said in a text message to The Canadian Press.
Dr. Angela Cheung, co-lead of a national long COVID research network and senior physician-scientist at the University Health Network in Toronto, said the study confirms what long COVID researchers have suspected for some time.
"We have always thought that inflammation plays a part," said Cheung, who was not involved in the CAMH study.
"It's been difficult to measure inflammation in patients." she said. "This study shows that in people with persistent depressive and cognitive issues, that there is neural inflammation in the brain."
But Dr. Lakshmi Yatham, a psychiatrist at the University of British Columbia who researches mental health issues related to COVID-19, said that although the study is valuable, there are important limitations to consider.
"It's a good first attempt to look at the inflammation. But you cannot at this stage attribute that the inflammation is what's responsible for depressive symptoms," Yatham said.
One limitation, he said, is that some of the participants had previous experiences with depression.
However, Meyer said those people made up fewer than half of the participants, and any past depressive symptoms had resolved before they got COVID-19.
Yatham said further study is needed using a control group of people who have recovered from COVID-19 and didn't have long COVID to compare the levels of brain inflammation. That wasn't possible in the CAMH study because the brain scans of the control group had been done prior to the pandemic.
One of the next steps for the CAMH team is to "test out whether some kinds of anti-inflammatory or inflammatory-altering medications might be helpful for long COVID," said Meyer.
Cheung said other researchers are also planning anti-inflammatory medication studies.
Leslie Ann Coles has learned tactics to work around memory problems that persist to this day, including constantly writing things down and taking photos on her phone.
For her, like so many other long COVID sufferers, the next steps in research can't come soon enough.
"I hope they find ways in which this study helps people with long COVID recover," she said.
This report by The Canadian Press was first published June 1, 2023.
Canadian Press health coverage receives support through a partnership with the Canadian Medical Association. CP is solely responsible for this content.