Microsoft is shutting down Mixer and partnering with Facebook Gaming – The Verge
Microsoft is closing its Mixer service on July 22nd and plans to move existing partners over to Facebook Gaming. The surprise announcement means Mixer partners and streamers will be transitioned to Facebook Gaming starting today, and Microsoft will no longer operate Mixer as a service in a month's time.
Microsoft has struggled to reach the scale needed for Mixer to compete with Twitch, YouTube, and even Facebook Gaming which has led to today's decision. "We started pretty far behind, in terms of where Mixer's monthly active viewers were compared to some of the big players out there," says Phil Spencer, Microsoft's head of gaming, in an interview with The Verge. "I think the Mixer community is really going to benefit from the broad audience that Facebook has through their properties, and the abilities to reach gamers in a very seamless way through the social platform Facebook has."
Microsoft is partnering with Facebook to transition existing Mixer viewers and streamers over to Facebook Gaming in the coming weeks. On July 22nd, all Mixer sites and apps will automatically redirect to Facebook Gaming. Existing Mixer Partners will be granted partner status with Facebook Gaming, and any streamers using the Mixer monetization program will be granted eligibility for Facebook's Level Up program. Mixer viewers with outstanding Ember balances, channel subscriptions, or Mixer Pro subscriptions will receive Xbox gift card credit.
Microsoft's choice to partner with Facebook is clearly a strategic one that's also related to broadening the appeal of its upcoming xCloud game streaming service and its overall gaming efforts. Microsoft will work closely with Facebook to bring xCloud to Facebook Gaming, allowing viewers to click and immediately play games that people are streaming. It's a vision that's very similar to Google's ambitions with Stadia, but Mixer has lacked the scale and viewership to truly deliver this more broadly. Microsoft recruited exclusive streamers like Ninja and Shroud with big deals, but they haven't been enough to get more people using the service over rivals. Ninja, Shroud, and other top streamers are now free to rejoin Twitch or stream on Facebook Gaming.
Microsoft faced a decision between ditching Mixer, selling it off, or even investing more money in without a guarantee it would hit the scale it needs to compete. "It wasn't as much about return on sell, it was about finding a partnership that was the best things for the community and streamers," explains Spencer. "We think this is it, and it gives us a great place to launch more xCloud content and give gamers the ability to play from there."
Microsoft has talked about reaching 2 billion gamers with its vision for xCloud, but Mixer wasn't in a strong enough position to help achieve that goal. "When we think about xCloud and the opportunity to unlock gameplay for 2 billion players, we know it's going be critically important that our services find large audiences and Facebook clearly gives us that opportunity," says Spencer.
It's not clear exactly when we'll see xCloud show up in Facebook Gaming, but it's a key part of this new partnership. Microsoft is getting ready to launch xCloud streaming generally later this year, as part of the company's Xbox Game Pass offering. "I don't think we're going to have to wait too long to see the outcome of the collaboration between the two companies to enable this tech for Facebook Gaming viewers," reveals Spencer.
We've seen Microsoft give up on services in the past like Groove Music and partner with Spotify, but that partnership wasn't exactly super close or meaningful to end users. Spencer sees this as the beginning of opportunities around gaming for Microsoft and Facebook. "The teams are physically actually close to each other, we've been to each other's offices," says Spencer. "You'll see us continuing to grow this relationship… this will be the beginning of us seeing future opportunity together. I think we have a lot of alignment between the organizations on areas where the industry is going and how we can help each other."
Microsoft will now keep hold of the technology that has powered Mixer and supported collaborative and low-latency streaming features. Microsoft Teams will start to use part of this Mixer technology in the future to improve real-time interactivity and low-latency streaming, and the Mixer developers involved in this will remain at Microsoft to help with the work on Teams. "Applying these fan-centric capabilities to new productivity experiences will create immersive ways for Teams to empower people, teams, and organizations to better engage in virtual gatherings at work and school," says Spencer.
Hands-on: Everything you can do with the new iPhone App Library in iOS 14 – 9to5Mac
A major new change that comes with iOS 14 alongside home screen widgets is the iPhone App Library. The feature offers a new way to manage the many apps you've got with auto-generated categories, a new alphabetical view, the ability to hide app pages, and more. Read on for a hands-on look at how to use the new iPhone App Library in iOS 14.
If you haven't already seen or experienced them, the new iOS 14 home screen widgets and App Library combine to bring the biggest-ever overhaul of the iOS user interface since it first launched.
What is the App Library?
While home screen widgets offer a refreshed UI with different sized, customizable widgets, the App Library brings some nice options to organize and simplify how you access apps with auto-generated categories/folders, the option to hide app pages, a new way to manage downloads, an alphabetical app list, and more. The App Library lives at the end of your last iPhone app page.
Note: iOS 14 is currently only available as a developer beta with the first public beta coming in July. Read more here on how to install it.
How to use the iPhone App Library in iOS 14
Accessing the App Library
Head to your last page of apps
Swipe one more time from right to left
Now you'll see the App Library with automatically generated app categories
Using the App Library
You can tap an individual app to open it
Use the search bar at the top to find apps
Tap the small four app bundles in the bottom right corner of a category to see all the apps in that App Library folder
Pull down from the top of the App Library to see an alphabetical list of all apps
Interesting enough, I haven't had success launching the App Library with Siri
Hiding iPhone app pages
If you like the idea of leaning more on the iPhone App Library, you can hide your app pages. That makes it quicker to get to the App Library.
Long press on a blank area of your home screen or any app page
Once in edit mode, tap the app page dot icons in the bottom-middle of your screen
Uncheck the app pages that you want to hide
Tap Done in the top right corner
You can unhide your app pages at any time by reversing the steps above.
Managing the App Library
After you've edited app pages, you'll see an alert that new downloads will show up in the Recently Added section of the App Library. For now, the default is for new app downloads to also show up on your home screen/app page but you can change that in the Settings app.
If you'd like to have new downloads only show up in the iPhone App Library and not appear on the home screen or an app page, head to Settings > Home Screen and tap "App Library only."
There's also an option to get a notification badge to "Show in App Library" if you'd like reminders and a shortcut.
Going further
Long press on a category name or a black space in the App Library to delete apps
Long press on an individual app in the App Library to add it to back to your home screen
For now, there's no way to rename the auto-created App Library categories or rearrange them (hopefully that could arrive in an update)
You can still use folders on your home screen or on app pages as well as the App Library categories/folders, they're separate
What do you think of the iPhone App Library? Useful and valuable or do you think you won't end up using it? Any changes you'd like to see before the public release? Share your ideas in the comments below!
Read more 9to5Mac tutorials:
watchOS 7
iOS 14
FTC: We use income earning auto affiliate links. More.
Check out 9to5Mac on YouTube for more Apple news:
[embedded content]
Apple seeks on having the iPhone replace your passport and driver's license – gizmochina
Apple's latest goal is to make the iPhone your sole means of identification by replacing passports, driver's licenses, and others. This is another step from the Cupertino based giant to make the iPhone the only thing anyone would require.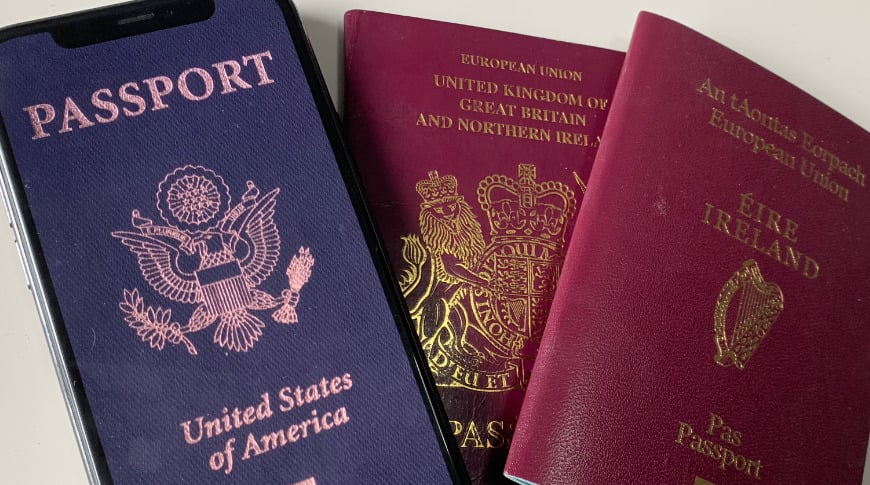 Recently, Apple had also announced a plan to get rid of car keys and, now, the company is planning on getting rid of the need for passports and other forms of physical identification. The iPhone has already replaced the needs for notepads, cameras, pens and a lot more. So it doesn't come as a surprise when the company says it wants to take your IDs to the digital realms.
According to a series of patent applications that are titled "Providing Verified Claims of User Identity," the user's ID can be recorded or transmitted. In other words, the patent details a system that stores the identification on your device. The description reads that "A device implementing a system for using a verified claim of identity includes at least one processor configured to receive a verified claim including information to identify a user of a device. The verified claim being signed by a server based on verification of the information by an identity verification provider separate from the server, the verified claim is specific to the device."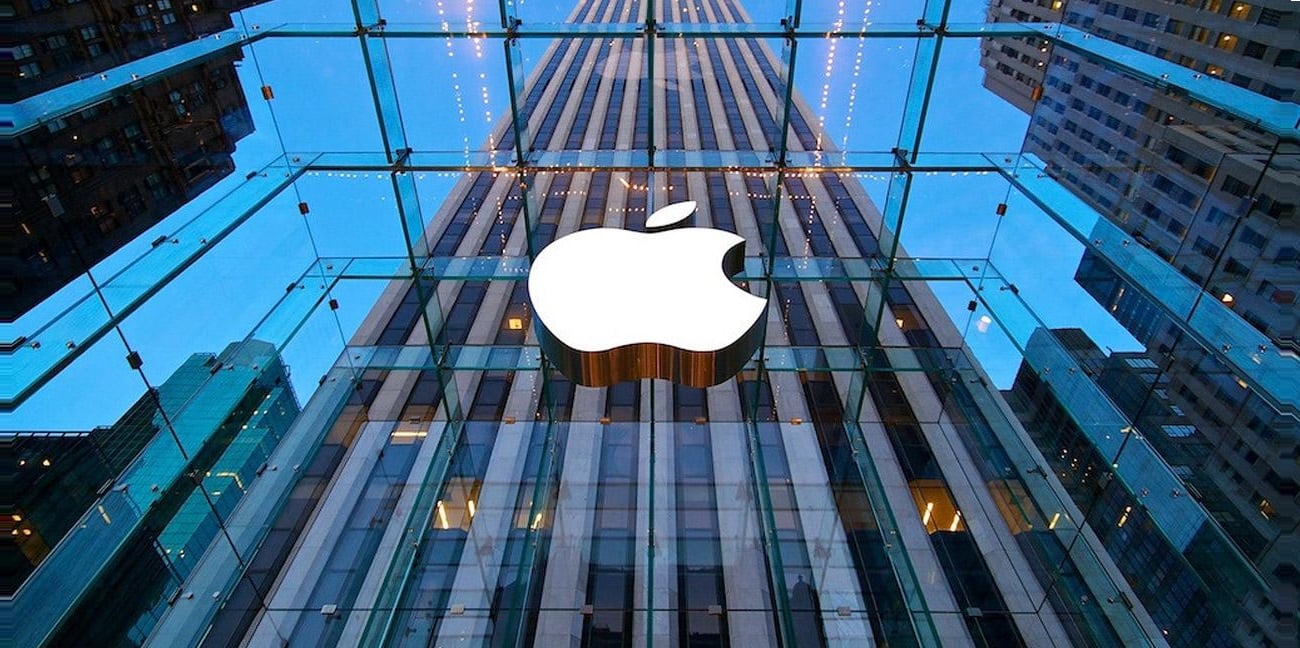 This patent also mentions the use of servers for verification of one's identity. So, a device such as an iPhone could securely transmit ID. This ID can be verified through the server and the device's biometric sensors as well. Meaning, the entire system can have multiple ways of verifying your identity as well. It seems like a promising feature on paper but it's still too soon to tell.
(Via)
ALWAYS BE THE FIRST TO KNOW – FOLLOW US!
Apple and ad industry clash over iOS 14 popup seeking permission for tracking – 9to5Mac
Apple and the ad industry are once again in conflict, as ad associations object to the way iOS 14 seeks user permission for tracking.
It's not the first time this has happened – Apple's adoption of Intelligent Tracking Prevention led to criticism by the ad industry back in 2018 …
Background
Advertisers like to measure the effectiveness of their ads by working out how many people who purchase a product have seen an online ad for it. To do this, a cookie is dropped on the user's device when they see an ad, and the website where the purchase is made can check for the presence of that cookie.
Conversely, if you visit a website about (eg) drones, the site can drop a cookie, and ad networks like those run by Google and Facebook can check for that cookie and then serve you ads for drones. This is why you often see ads relating to topics you've recently been researching.
This type of tailored advertising is more likely to be effective, so ad networks can charge more for displaying personalized ads.
Advertisers don't know who you are – they don't know the identity of the person who saw the ad or visited the website – they just know that the same person (actually, device) did both.
iOS 14 approach to seeking permission for tracking
In iOS 14, if an app wants to show tailored ads, it must display a popup asking permission from the user.
Reuters reports that the complaint stems from Apple not adopting a permission standard required by law in Europe. This means that apps with European users will need to seek the same permission twice, once with a GDPR-compliant request, and again with Apple's request. Advertisers fear this will make it seem a bigger deal than it is, and lead to more users refusing permission.
Sixteen marketing associations, some of which are backed by Facebook Inc and Google, faulted Apple for not adhering to an ad-industry system for seeking user consent under European privacy rules. Apps will now need to ask for permission twice, increasing the risk users will refuse, the associations argued.

Facebook and Google are the largest among thousands of companies that track online consumers to pick up on their habits and interests and serve them relevant ads.
Apple rejects the criticism because it already offers a tool to help advertisers measure effectiveness.
Apple engineers also said last week the company will bolster a free Apple-made tool that uses anonymous, aggregated data to measure whether advertising campaigns are working and that will not trigger the pop-up.

"Because it's engineered to not track users, there's no need to request permission to track," Brandon Van Ryswyk, an Apple privacy engineer, said in a video session explaining the measurement tool to developers.
Attitudes to personalized ads vary, some preferring relevant ads to generic ones, while others object to what they consider a privacy breach.
I've argued in the past that online advertising is a hot mess, and that we really need agreed standards laid down in law.
I'm personally of the view that I don't mind anonymised tracking. I'm a decisive shopper, so generally it only results in me being shown ads for things I've recently bought, but I have nothing against the principle. Others disagree, and strongly object to the practice. But I don't have strong views either way: let's allow it or ban it – the important thing is to agree in law what is and isn't allowed.

With ad standards legislation in place, we can finally get rid of the most obnoxious forms of advertising, and put an end to the war of escalation between ever-more aggressive brands and ever more fed-up consumers.
Part of this would involve giving websites greater control over the ads inserted by ad networks like Google. Currently, for example, you will occasionally see scam ads on sites like ours because they make it through Google's checks. We can only block them reactively, when we spot them or a reader reports them. Legal controls would make them far less likely to make it into an ad network in the first place.
FTC: We use income earning auto affiliate links. More.
Check out 9to5Mac on YouTube for more Apple news:
[embedded content]