Mining Investment Opportunities in Africa – Africa Global Funds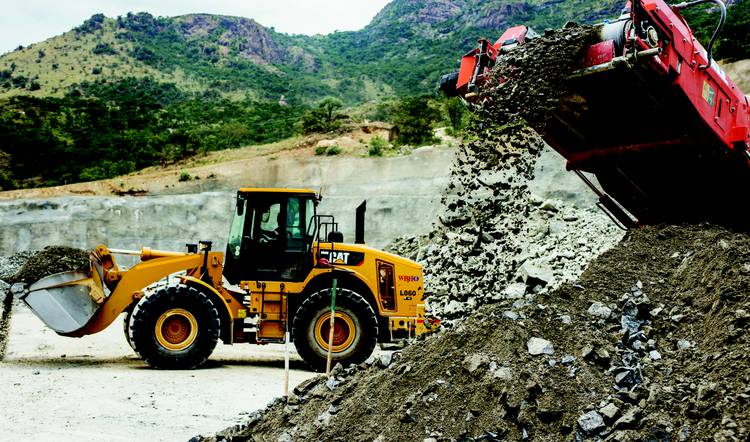 Mining Investment Opportunities in Africa
Word count: 862
The largely untapped and unrealized potential that Africa is blessed with has been a magnet that has attracted and continues to attract mining investors to the continent.
Receive ONE magazine and TWO locked articles of your choice for FREE when you register an account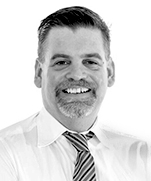 The largely untapped and unrealized potential that Africa is blessed with has been a magnet that has attracted and continues to attract mining investors to the continent.
The spotlight has been firmly focused on Ghana after it was crowned the largest gold producer in Africa in 2019. The predictions for gold production are not waning and it is expected that the production will not only meet but exceed this peak principally due to AngloGold Ashanti's 30 million ounce mine being restarted and the continuation of production even during the ominous Covid-19 pandemic.
From a regulatory view, the Government of Ghana's attention has been concentrated on the Minerals Income Investment Fund that allows for the creation of a fund to receive and invest royalties received from mineral resources. The royalties received are envisaged to be invested through a somewhat contested special purpose vehicle, Agyapa Royalties Ltd, that is anticipated to be listed on the London Stock Exchange.
South Africa has consistently been recognized as a key contributor to the mining sector in Africa and it was noted that South Africa not only weathered the Covid-19 storm impressively but also proved to be resilient in the face of the worldwide adversity. It was recorded that the total revenue generated by the South African mining industry for the year ending June 30, 2020 grew by 4% with gold mining companies enjoying an increase of 35% in revenue. Chrome, iron ore, platinum and manganese have all seen prices either holding or increasing – notably iron ore.
In an effort to enable the mining industry to better plan for its future, the South African Government implemented the Broad-Based Socio Economic Empowerment Charter for the Mining and Minerals Industry in 2018. The law governing mining in South Africa has otherwise not undergone any material changes with the most noteworthy being the Amendments to the Mineral and Petroleum Resources Development Regulations.
The Democratic Republic of Congo's mining legislation, on the other hand, has undergone an immense transformation with the promulgation of the new mining code in March 2018. The codes' most significant modifications relate to the reduced duration for which an exploration permit and mining permit are granted. The concept of "strategic substances" has also been introduced with taxes ranging from 2% to 10% being imposed for this genre of substances. Furthermore, a royalty of 10% must be paid to a fund that is dedicated to future generations. With regard to contractors, the codes contain requirements that make it mandatory for the contractors to be Congolese and owned by Congolese shareholders includes reference to cobalt which is used in electric batteries; coltan which is to power electronic devises and germanium which is necessary in making transistors. While the new regime may seem onerous, it should be borne in mine that these strategic substances found in the DRC are not readily available in other areas and the demand for these substances are growing. Having regard to this, compliance with the requirements may be well worth the effort.
In Zimbabwe, platinum and platinum group metals are taking center stage with Great Dyke Investments (GDI) opening a $500m platinum mine in Darwendale. Together with the Zimplats and Unki mines, the GDI mine is projected to assist Zimbabwe in reaching its $12bn mining industry by 2023. Despite its infamous challenges, Zimbabwe (with the second greatest chrome and platinum resource in the world after South Africa) and appears to be emerging as a potential source of investment in Africa.
Appropriately, Zimbabwe repealed its outdated mining laws and introduced new mining legislation in 2018 in an attempt to lure investors. While revised law prevents foreign entities from having a majority shareholding in a mining operation, this restriction does not apply to diamond and platinum mining operations.
Similarly, Tanzania recently overhauled its mining legislation, however, this overhaul was primarily aimed at increasing state revenues from natural resources. In 2017, Tanzania banned the export of unprocessed ores and imposed a 1% clearing fee on all minerals exported from the country, a requirement for the Tanzanian Government to own at least 16% in all mining projects.
Tanzania enjoys fourth place in terms of gold production in Africa and has deposits of rare-earth metals, iron ore and gemstones.
In compliance with this legislation, the Tanzanian Government had a 16% stake in a joint venture with Barrick Gold Corp. and received a dividend of $40m from the arrangement. Expectedly and in accordance with the amended laws, the Tanzanian Government will base all future arrangements with major mining companies on the Barrick model and this will include AngloGold Ashanti Ltd.
Mali, as Africa's third largest gold producer, has followed suit and proposed its new but unenforced Mining Code. The draft Mining Code is believed to introduce a number of changes including placing an obligation on the titleholder to contribute to two new mining funds, a Local Development Mining Fund and a Fund for the Financing of Geological and Mining Research, with an amount equal to 0.25% of the monthly turnover before tax or the value of the products extracted during the month in question being contributed to the former fund.
Onex fourth-quarter profit rises helped by private equity and credit investment gains – The Globe and Mail
Onex Corp. ONEX-T reported its fourth-quarter profit rose compared with a year ago, helped by gains in its private equity and credit investments.
The Toronto-based private equity manager, which keeps its books in U.S. dollars, says it earned a net profit of US$597 million or $6.61 per diluted share for the quarter ended Dec. 31.
The result compared with net earnings of US$187 million or $1.86 per diluted share in the fourth quarter of 2019.
Onex reported segment net earnings — which exclude certain items — of US$708 million or US$7.72 per diluted share for its fourth quarter, up from US$211 million or $2.04 per diluted share a year earlier.
Onex manages and invests money on behalf of its shareholders, institutional investors and high net worth clients.
It also owns wealth management firm Gluskin Sheff.
Your time is valuable. Have the Top Business Headlines newsletter conveniently delivered to your inbox in the morning or evening. Sign up today.
Statement from the Board of Directors, Canada Pension Plan Investment Board – Canada NewsWire
Since 1999, CPP Investments has existed to help provide a foundation upon which millions of Canadians can build their financial security in retirement. In practice, that requires managing nearly $500 billion in assets at arm's length from federal and provincial governments, relying on a skilled, experienced and professional team. Leadership is, therefore, fundamental to meeting our objectives on behalf of Canadians and we take that responsibility of leadership very seriously.
Recently, our CEO Mark Machin decided to travel personally to the United Arab Emirates where he arranged to be vaccinated against COVID-19. After discussions last evening with the Board, Mr. Machin tendered his resignation and it has been accepted.
Mr. Machin has provided outstanding leadership to the organization as a senior executive and then CEO. His significant accomplishments will help to strengthen Canadians' retirement income security for many decades to come. The Board wishes to thank Mr. Machin for his global perspective, leadership and commitment to excellence and we offer him our sincere best wishes for the future. In his resignation, Mark emphasized his honour and pride in leading one of the finest global investment organizations over the last five years and deeply appreciates the tremendous diligence and talent of the entire CPP Investments team. He added that he is very grateful for the dedication and guidance of the Board of Directors over the years as well as the tenacity, partnership and camaraderie of the senior management team.
Effective immediately, the Board is pleased to appoint John Graham as the new CEO of CPP Investments. In making its decision, the Board unanimously agreed John is ideally suited to lead the organization forward. He has been instrumental in helping to shape and execute CPP Investments strategy over the last decade as a longstanding employee and member of the senior management team with a successful track record of building and leading global investment businesses.
As Chair of the Board, Heather Munroe-Blum expressed that John's commitment to the organization, to his colleagues, and to CPP Investments unique mandate is unequaled. By consistently demonstrating deep knowledge of our operations, embracing a global mindset during his time in Asia, while delivering value as a founder and leader of a key investment department, John earned the Board's unequivocal confidence.
About CPP Investments
Canada Pension Plan Investment Board (CPP Investments™) is a professional investment management organization that manages the Fund in the best interest of the more than 20 million contributors and beneficiaries of the Canada Pension Plan. In order to build diversified portfolios of assets, investments are made around the world in public equities, private equities, real estate, infrastructure and fixed income. Headquartered in Toronto, with offices in Hong Kong, London, Luxembourg, Mumbai, New York City, San Francisco, São Paulo and Sydney, CPP Investments is governed and managed independently of the Canada Pension Plan and at arm's length from governments. At December 31, 2020, the Fund totalled $475.7 billion. For more information, please visit www.cppinvestments.com or follow us on LinkedIn, Facebook or Twitter.
SOURCE Canada Pension Plan Investment Board
For further information: Mei Mavin, Managing Director, Corporate Communications, CPP Investments, +44 7775 873 625, [email protected] |
Related Links
Bubba Watson Follows Heart With Linksoul Investment – Forbes
Two-time Masters Tournament champion Bubba Watson has always been one to wear his heart on his sleeve. So, it's not surprising that he tends to follow his heart when it comes to the businesses he owns and the investments he makes.
While it's not uncommon for professional golfers to ink new equipment contracts and sponsorship deals at the start of a new year (like Jon Rahm's jump to Callaway from TaylorMade), Watson recently has been among those putting their own money out — investing in companies whose vision includes fostering greater engagement in golf.
Watson last month became an investor as well as a brand ambassador for Linksoul, the lifestyle apparel brand founded by John Ashworth that's been active in philanthropic efforts, including a dedicated focus on junior and community golf. Ashworth and Linksoul led the $3 million transformation of Goat Hill Park in Oceanside, California, not only saving and restoring the short course, but creating a new home for the North County Junior Golf Association and building a free, three-hole kids course called The Playground.
"This isn't your standard deal. Normally deals give you money. I'm giving them money," Watson, 42, said in an interview, without disclosing terms of his investment. "But it's an adventure I love. The mission, what they've been able to create with Goat Hill Park and junior golf, and the money they've been able to raise for charity through their company, it's a special thing to be a part of. This is what drew me to it. I'm all about my heart and where my heart leads me, and that's what I want to be a part of and have an impact with."
Former World No. 1 and four-time major winner Rory McIlroy has been an even more active investor – among a group of prominent pro athletes involved in a $100 million round of funding for Whoop last year as well taking an equity stake in Golf Genius Software. Most recently, however, McIlroy just a month ago partnered with Drive Shack Inc. on "Puttery," the company's new indoor, small format entertainment experience that combines mini golf with a sports bar vibe. Drive Shack is planning to open seven Puttery locations this year, the first two anticipated this summer in Dallas and Charlotte.
"Once Covid is under control, the ability to combine high-tech mini-golf with a high-quality food and beverage menu will make Puttery a great experience for any social gathering," said McIlroy, who's not the first star to get in on the mini golf movement. Tiger Woods and his design company are building putting courses for another golf-entertainment concept, PopStroke, as part of a strategic partnership of his own.
Watson, meanwhile, acknowledges his business interests are "all over the map," but until now they've mostly been localized to his hometown of Pensacola, where he owns a candy shop (Bubba's Sweet Spot), a car dealership, an apartment complex he built and sold, a driving range, and has an ownership stake in the local Double-A minor league baseball team, the Blue Wahoos. In making the jump to a national brand with his Linksoul investment, Watson credits his early days in golf as well as a like-minded kinship with Ashworth, who originally started the eponymously-named Ashworth in the 1980's and is now pursuing his passion with Linksoul.
"The golf course I grew up at was a version of Goat Hill Park," said Watson, a 12-time winner on the PGA TOUR. "With the driving range I own, it's not about dressing to the nines. It's not about tucking in your shirt or wearing golf shoes or not. This is straight getting you out and playing golf and hitting balls. At Goat Hill, they have dogs, kids, people playing disc golf or 18 holes of golf. It's about getting out and enjoying outdoor activities.
"When you think about (Linksoul), you think about John Ashworth. We're kind of similar," he added. "We're on the same kind of path where we enjoy getting people involved, getting other people to see this beautiful game, the outdoor activities, and then you think about the brand where you can wear it from golf course to business meeting, to a dinner, to your kids' recital, whatever. It just fits at all levels. We're a lot alike in terms of our vision and going with our heart and passions. I felt it was a great partnership."
RELATED CONTENT:
With Amazon Approach, Cadi Aims To Drive More Club Sales (And Revenue) To Golf Courses
WHOOP Becomes Wearable Partner Of PGA TOUR, With Heartrate Data In Video Highlights