MLB owners approve sale of Mets to Cohen – TSN
NEW YORK — The Wilpon family's control of the New York Mets neared its end after 34 years when Major League Baseball owners voted Friday to approve the sale of the team to billionaire hedge fund manager Steve Cohen.
The vote was 26-4, a person familiar with the meeting told The Associated Press, speaking on condition of anonymity because the balloting was not announced. Cohen needed 75% approval.
The transfer from the Wilpon and Katz families values the franchise at between $2.4 billion and $2.45 billion, a record for a baseball team that tops the $2 billion sale of the Los Angeles Dodgers from Frank McCourt to Guggenheim Baseball Management in 2012. The Mets sale is likely to close within 10 days.
Cohen pledged to inject about $9.5 million in additional payments this off-season for pandemic-hit employees.
"I am humbled that MLB's owners have approved me to be the next owner of the New York Mets," Cohen said in a statement. "Owning a team is a great privilege and an awesome responsibility."
An entity controlled by Cohen will own 95% of the franchise, and the Wilpon and Katz families will retain 5% of the team.
Former Mets general manager Sandy Alderson will return as team president.
"My family and I are lifelong Mets fans, so we're really excited about this," Cohen said. "With free agency starting Sunday night, we will be working towards a quick close."
Cohen said all Mets employees, including unionized groundskeepers, security guards and engineers, will receive restored pre-pandemic salaries as of Sunday that reverse 5-30% salary cuts begun in March. He valued the restoration at over $7 million.
A seasonal relief fund will start Sunday and run through opening day for about 1,000 Citi Field employees of subcontractors that makes each eligible for $500 monthly, a commitment of about $2.5 million.
Cohen pledged to "dramatically increase" giving by the Mets Foundation and to prioritize not-for-profits and causes in the Citi Field area. He agreed to donate $17.5 million to programs developed by New York City to make grants to area small businesses through the New York City Economic Development Corporation.
Cohen made his announcement as New York City Mayor Bill de Blasio said the city does not object to the sale. The city had the right to review the proposed transfer of the lease of Citi Field, the Mets' home since 2009.
The current Mets ownership group is headed by Fred Wilpon, brother-in-law Saul Katz and Wilpon's son, Jeff, the team's chief operating officer. Fred Wilpon turns 84 on Nov. 22 and Katz is 81.
"We appreciate Fred's decades of service to league committees and the governance of the game," baseball Commissioner Rob Manfred said in a statement. "Steve will bring his lifelong passion for the Mets to the stewardship of his hometown team, and he will be joined by highly respected baseball leadership as well. I believe that Steve will work hard to deliver a team in which Mets fans can take pride."
The 64-year-old Cohen is CEO and president of Point72 Asset Management. He first bought an 8% limited partnership stake in the Mets in 2012 for $40 million.
"I know that Steve Cohen and his family share the same passion we've had for the Mets and for this city," Fred Wilpon said in a statement. "Steve will continue, and will build upon, this organization's longstanding commitment to the support of our community, and of those in need, which is especially important at this time. He shares the view that Saul, Jeff and I have long held, that ownership of the Mets is a public trust."
The publisher Doubleday & Co. bought the Mets on Jan. 24, 1980, from the family of founding owner Joan Payson for $21.1 million, with the company owning 95% of the team and Wilpon controlling 5%.
When Doubleday & Co. was sold to Bertelsmann AG, the publisher sold its shares of the team on Nov. 14, 1986, for $80.75 million to Wilpon and Nelson Doubleday, who became 50-50 owners.
Wilpon and his Sterling Equities partners completed his buyout of Doubleday on Aug. 23, 2002, ending what had become an acrimonious partnership. Under the original appraisal, Doubleday would have received $137.9 million — half the team's $391 million value after accounting for debt. Wilpon sued, and the sides then settled.
The Mets failed to win any titles under the Wilpons' time of sole control and their final dozen years were hampered by financial losses from the Bernard Madoff Ponzi scheme.
"It has been a privilege and honour for our families to have been a part of this great franchise for the past 40 years," Fred Wilpon said. "We would like to express our deep appreciation for our loyal and passionate fans, who have consistently supported this organization through the years. We'd also like to thank the many great players, managers, coaches and dedicated employees with whom we've been privileged to work with through the years."
Cohen controlled SAC Capital Advisors, which in 2013 pleaded guilty to criminal fraud charges. SAC agreed to pay a $900 million fine and forfeit another $900 million to the federal government, though $616 million that SAC companies had already agreed to pay to settle parallel actions by the U.S. Securities and Exchange Commission was to be deducted from the $1.8 billion.
___
More AP MLB: https://apnews.com/MLB and https://twitter.com/AP_Sports
Ravens-Steelers postponed for 3rd time, set for Wednesday – theScore
The Baltimore Ravens–Pittsburgh Steelers game on Tuesday has been postponed for a third time due to COVID-19 concerns and is now set for Wednesday at 3:40 p.m. ET, the NFL announced.
The AFC North showdown was originally scheduled for Thanksgiving but was pushed to Sunday before being moved to Tuesday.
The Steelers' game against the Washington Football Team, which was scheduled for Sunday as part of the Week 13 slate, will now be postponed to Monday, Dec. 7, at 5 p.m. ET as a result. The San Francisco 49ers will also play the Buffalo Bills on Monday Night Football.
The league also postponed the Ravens' game against the Dallas Cowboys. The Week 13 matchup, which was initially set for Thursday night before being moved to Monday, has now been pushed to Tuesday, Dec. 8, at 8:05 p.m. ET.
| Game | Week | Original date | New date | Time (ET) |
| --- | --- | --- | --- | --- |
| Steelers-Ravens | 12 | Nov. 26 | Dec. 2 | 3:40 p.m. |
| Steelers-Washington | 13 | Dec. 6 | Dec. 7 | 5 p.m. |
| Ravens-Cowboys | 13 | Dec. 3 | Dec. 8 | 8:05 p.m. |
The postponements initially stemmed from a virus outbreak on the Ravens. The team placed 20 players on the reserve/COVID-19 list, including quarterback Lamar Jackson.
Running backs Mark Ingram and J.K. Dobbins, two of Baltimore's players on the reserve group, will now be eligible to play Wednesday, according to Tom Pelissero of NFL Network.
The Steelers faced their own COVID-19 concerns. Running back James Conner and special teams coach Danny Smith tested positive, and multiple team members were isolated after being deemed high-risk close contacts.
The Ravens brought players in for a walkthrough Monday night after the NFL reportedly canceled their morning practice.
Some Ravens players are still concerned about playing the delayed game, a source told Mark Maske of The Washington Post.
If the game takes place on Wednesday, it'll be just the sixth game in NFL history to be played on that day, according to Ben Volin of the Boston Globe. It last happened in the 2012 season opener between the New York Giants and Cowboys.
NFL moves Ravens-Steelers to Wednesday – TSN
The Baltimore Ravens' struggle to contain an extended outbreak of the coronavirus forced their rescheduled game Tuesday night against the unbeaten Pittsburgh Steelers to be moved back to Wednesday afternoon.
It's the third fix to a matchup originally slated to be played Thanksgiving night. The game will remain on NBC, but at 3:40 p.m. ET.
Also, the Steelers' home game in Week 13 against Washington has been moved from Sunday to Dec. 7 at 5 p.m. The Ravens home game against Dallas will be on Tuesday, Dec. 8 at 8:05 p.m. on Fox and NFL Network. It was originally set for Thursday night, then moved to Dec. 7.
Ravens-Steelers was moved back one more day for medical reasons, but now Baltimore gets some time for workouts. The NFL has permitted the Ravens to return to their facility on Monday night under doctors' supervision, which is similar to what happened when the Tennessee Titans had a coronavirus outbreak earlier this season. The Titans got three days of workouts in that scenario.
The NFL announced the most recent switches Monday after the Ravens placed starters Matthew Judon, Willie Snead and Mark Andrews on the reserve/COVID-19 list.
Although Baltimore also had four players return from that list, the team will still be severely short-handed when this game is finally played. But it will get back running backs Mark Ingram and J.K. Dobbins from the COVID-19 list; they tested positive on Nov. 23
The addition of Judon, a standout linebacker, and Andrews, the leading receiver on the team, brings to seven the number of 2019 Pro Bowl players that Baltimore has placed on the COVID-19 list over the past week. But Ingram will be eligible to play at Pittsburgh, leaving 12 active players and one practice squad member on the list — including 2019 league MVP quarterback Lamar Jackson.
Cornerback Terrell Bonds, who's on injured reserve, was also added to the expansive list Monday.
There was a bit of other good news for Baltimore, which activated linebacker Jayson Ferguson, offensive lineman D.J. Fluker and defensive tackle Broderick Washington from the COVID-19 list. Defensive back Iman Marshall was also activated, although he's been on IR since tearing his right ACL in August.
The contest pitting two longtime rivals was originally scheduled for Thanksgiving night before a rash of coronavirus cases among the Ravens forced the game to be postponed to Sunday. As Baltimore continued to stack up positive tests, the game was moved back to Tuesday night.
Now, perhaps, they'll finally meet on Wednesday in Pittsburgh.
The Ravens (6-4) will face the Steelers without several of their top playmakers, including Jackson, Andrews, and defensive linemen Calais Campbell and Brandon Williams.
The loss of Andrews and Snead will further hinder backup quarterback Robert Griffin III, who will be taking snaps from a third-string centre after Patrick Mekari and Matt Skura were placed on the COVID-19 list on Wednesday.
Andrews is a Type-1 diabetic, which makes COVID-19 potentially more dangerous. His loss should have an impact in that he leads Baltimore in receptions (38), yards receiving (454) and touchdown catches (6).
Andrews, Judon, Jackson, Ingram, Campbell, fullback Patrick Ricard and long snapper Morgan Cox were all selected to the Pro Bowl last season.
Judon owns Baltimore's franchise tag. He is tied for the team lead with four sacks and has 34 tackles.
Snead has 17 catches for 230 yards and two touchdowns over the past four games.
The NFL's last Wednesday game was the 2012 season opener between the Giants and the Cowboys, which was moved from a Thursday night because of a conflict with the Democratic National Convention, which was scheduled to have President Barack Obama speak on Thursday night.
"We understand that every team is going through something like this," Steelers defensive end Cam Heyward said. "Not to this extent, but we have to be ready for any situation. I think (coach Mike Tomlin) has laid out the plan. It's up for us to follow it and it's up for us to bounce back with it."
Added Steelers tackle Zach Banner, who was injured in the season opener: "I'm gonna be healthy by the time we play this game."
__
More AP NFL: https://apnews.com/NFL and https://twitter.com/AP_NFL
Monday inactives: Seattle Seahawks at Philadelphia Eagles – NFL.com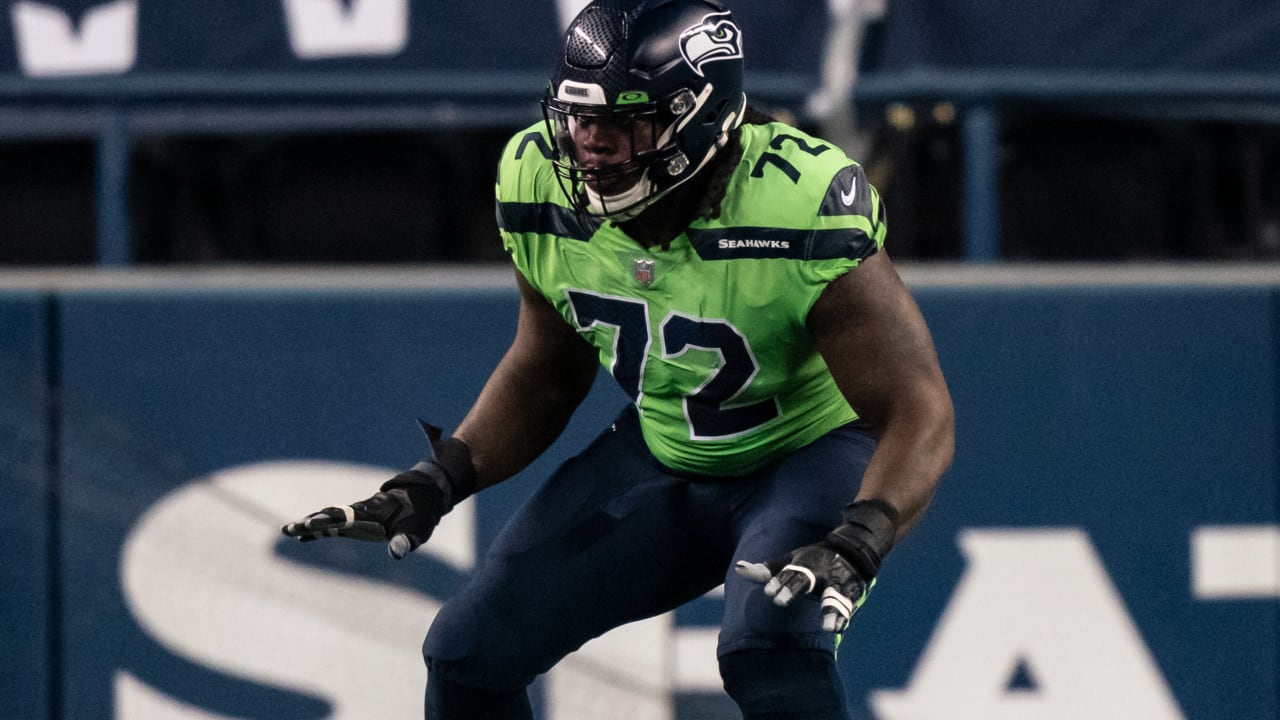 Editor's Note: Below are the official inactives for today's Seattle Seahawks at Philadelphia Eagles game.