Monday's FTB: Navigating the new media landscape without a safety net – Pension Plan Puppets
On December 16, SBNation put up a post, topped by a stock photo of some young female San Jose Sharks fans, to tell the world they were terminating the contracts of a large number of writers for sites based in California. SBNation, isn't just hockey or even just the big four professional sports, so that announcements affected 25 different sites. They reported in this post that over 200 people blogged on those sites in 2019.
200 people.
SBNation termed this move "bittersweet" and most of us are still looking for the sweet and can't find it.
The root of this decision is a new law (signed in to law on September 18) in the state of California that makes it carder for companies to classify workers as contractors instead of employees. The popular description of the law is an move against "gig economy" employers who contract out work almost exclusively. This law has actually grown out of a court decision, and has been in the works for some time.
The law affects journalism, and journalism-adjacent businesses in a particular way:
As CJR reported in March, some publishers responded to the Dynamex ruling by cutting ties with freelancers based in California. The passage of Assembly Bill 5 offers some relief: freelance writers, editors, photographers and editorial cartoonists were given a partial carve-out, allowing publishers to hire them for up to 35 separate "content submissions" in a given year. (The law exempts more than 20 professions, including doctor, lawyer, manicurist, travel agent and commercial fisherman. Graphic designers have a full exemption, which means California judges could find themselves ruling on how much Photoshop work it takes to distinguish photography from graphic design.)
And for many types of media today, that means they have to overhaul how they get their stories, and who they hire, or in a lot of cases, just don't hire.
Nathan Cambridge, a freelance sportswriter in Los Angeles, covers football games and other high school and community college sporting events for local newspapers

…

"In an ideal world, the company would recognize the value of my content and think, 'Rather than not being able to use this person anymore, I'll give them a job,' but that's not the world we're in with newspapers," Cambridge says. "What's going to happen is, I'm going to hit 35 and they're going to stop giving me assignments."
And this is where the reality of media itself smashes into the intent of California's lawmakers to protect the rights of workers. Something all sides in this conversation should realize is that there isn't a big pot of gold greedily being horded by publishers of most forms of media. SBNation, for example, has suggested they are going to hire 15 paid employees to run the 25 sites in California.
For us here at PPP, we don't expect anything to change, and we have no contributors who live in California, so no one is being fired out from under us. But the hockey sites as a group are connected, and we share back and forth, standing on an even playing field as writers and site managers who aren't journalists, who aren't working at a job where an editor hands us assignments, but as bloggers who, frankly, run off at the mouth for the most part.
We're here to talk, to argue, to opinionate, and we're here — here on SBNation — because when the sites were originally founded and PPP joined up, it was a way to link writers like us (fans who blog, bloggers who are fans) to an audience. SBNation pays for the infrastructure that all of us as individuals would have to re-invent hundreds of times over to go out and just blog as the OK Boomer advice has been from professional journalists in the past.
The media landscape has changed a lot, just in the time PPP has existed. And when people do try to go out on their own and "just blog" following that advice, they quickly find out they've got two full time jobs that don't pay them anything: one writing and one shilling their brand on social media. Oh, and then there's the cost and technical skill of putting a site on the air.
So, it's fair to say that SBNation provides a service to the fans who want to blog, and then they divvy up the ad revenue as they see fit. They've seen fit to dole it out in small portions to non-professional writers and site managers, and now for one set of sites, that's going to change:
For some of [the California site contractors], that will mean full or part-time employment at SB Nation, but for others it will mean offering a platform: They've built a following among our communities and after their contracts end, they'll have the option (but no obligation) to continue blogging on those communities whenever (and only when) they like. They will be the first of our new Community Insiders – with a special lane to write on the site and a special place on the masthead. Community Insiders' participation in events, blogging and any other community activities will always be 100 percent voluntary with no obligations to SB Nation at all. But to the extent these incredibly talented people want to remain involved in the communities that they helped build, create and foster, they will be – with special access to the features of the best sports conversation platform on the web.
Our common playing field is getting tipped. And in whose favour is a very open question. There is nothing sweet here for anyone, not Vox who owns SBNation, not us looking in on this from another country where our rules about contracting vs employment are different, and not the 200 or so people who are now competing for a very, very few jobs or who can blog for no compensation at all.
Many of the hockey sites have decided to take today to go dark to protest this situation:
We are very disturbed and concerned by two separate, yet related, issues that arose as a result of this decision. First, the decision to cut loose the entire writing staffs of 25 SB Nation team sites was a complete surprise to everyone impacted. It dropped out of the clear blue sky with no warning and minimal contact from SB Nation management prior to being made public. The fact that it happened a week and a half prior to Christmas makes it even more difficult to accept.

The California law that prompted this decision was enacted on September 18, yet the affected writers had no knowledge that their contracts with Vox Media were at risk until they were told that the contracts were being terminated, nearly three months later.

SBN management has stated that part- and full-time positions, which are now posted, will be used to replace the current contractor positions that will no longer be available as a result of the new California law. While current contractors have been invited to apply for these newly-created positions, the reality is that many of the writers affected by this decision have little to no interest in traditional employment with the requisite expectations on time and commitments that employment entails. Many of us have existing jobs and careers that we work our SBN commitments around. While it isn't by any means a perfect scenario, it works for a good number of our writers, and it's heartbreaking that so many good writers are being sacrificed outright as the result of an ill-conceived law and ill-conceived decisions resulting from that law.
Read more here.
SBNation has chosen to carry some of their California contractors through next year in a transition phase. I personally do not see any way out of this mess that doesn't involve California relaxing it's rules or exempting some or all forms of journalism from this law the way they have many other professions.
But the decision to remove non-California residents from their site-manger and writer positions, to terminate contracts with little warning, and to wait until the end of 2019 to disclose how they were going to deal with a law passed months before failed the fans who built those 25 sites in a fundamental way.
There might never be a good solution to this conundrum. There can only ever be integrity and respect in dealing with each other as we try to navigate this difficult media landscape.
PPP has chosen to discuss this with you today in a way that we hope is helpful to you in understanding the issues, and we will cover the Leafs game this afternoon with a game day thread for you to meet and talk with us, which is what we're here for, is what makes these sites unique and is not something a professional content creator can ever replicate.
See you at 2 pm for the game.
Social media companies should face new legal duty to 'act responsibly,' expert panel finds – North Shore News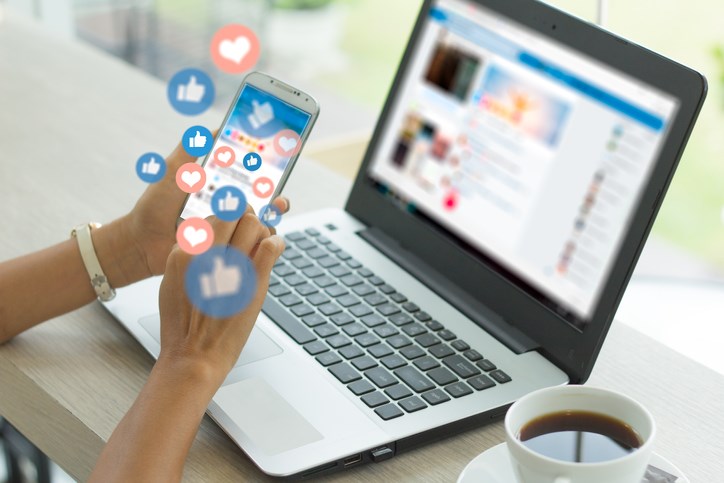 Social media companies can't be trusted to moderate themselves, so it falls to the government to enforce new restrictions to protect Canadians from harmful content online, according to a report currently under review by the federal heritage minister.
The Canadian Commission on Democratic Expression, an expert panel of seven members, including former chief justice Beverley McLachlin, said it had become difficult to ignore the fact too many real-world manifestations of online interactions are turning violent, destructive or hateful, despite social media's parallel role in empowering positive social movements.
The panellists were particularly struck by the role they saw social media play last fall in "sowing distrust" in the aftermath of the U.S. presidential election, culminating in the lethal invasion of the U.S. Capitol. And they found, with the Quebec mosque shooting, the Toronto van attack and the armed invasion of Rideau Hall, that "Canada is not immune."
"We recognize the charter, we recognize the ability of people to express themselves freely," said Jean La Rose, former chief executive officer of the Aboriginal Peoples Television Network (APTN) and one of the seven commissioners, in an interview.
"But there must be limits at one point. There has to be limits as to where free speech becomes a racist discourse, or a hurtful discourse, or a hateful discourse."
'We have been at the receiving end of racist threats'
These limits would come in the form of a new law passed by Parliament, the commission recommended, that would force social media platforms like Twitter and Facebook, search engines like Google and its video-sharing site YouTube and others to adhere to a new "duty to act responsibly."
The panel purposefully did not spell out what responsible behaviour should look like. Instead, it said this determination should be left to the government — as well as a new regulator that would oversee a code of conduct for the industry and a new "social media council" that would bring together the platforms with civil society and other groups.
La Rose said his experience in the journalism world demonstrated how there needed to be reasonable limits on what people can freely express so they are not permitted to call for the killings of Muslims, for example, or encourage violence against an individual by posting their home address or other personal details online.
"Having worked in media, having worked at APTN, for example, we have been at the receiving end of racist threats, of severe injury to our people, our reporters and others because of the view we present of the situation of the Indigenous community in Canada," he said.
"Literally, we've had some reporters run off the road when they were covering a story because people were trying to block the telling of that story. So as a news entity, we have seen how far sometimes misinformation, hate and hurtful comments can go."
Rules must reflect issue's 'inherent complexity': Google
Canadian Heritage Minister Steven Guilbeault has himself recently indicated that legislation to address "online hate" will be introduced "very soon."
The minister has pointed to the popularity of such a move: a recent survey by the Canadian Race Relations Foundation (CRRF), for example, found that fully four-fifths of Canadians are on board with forcing social media companies to rapidly take down hateful content.
"Canadians are now asking their government to hold social media companies accountable for the content that appears on their platforms," Guilbeault said after the CRRF survey was published.
"This is exactly what we intend to do, by introducing new regulations that will require online platforms to remove illegal and hateful content before they cause more harm and damage."
Guilbeault has met with the commission to discuss their recommendations and is currently reviewing their report, press secretary Camille Gagné-Raynauld confirmed.
Representatives from Facebook Canada and Twitter Canada were among several people who provided witness testimony and participated in commission deliberations, the report said. Twitter declined comment to Canada's National Observer.
"We haven't reviewed the full report yet, so we can't comment on the specific recommendations," said Kevin Chan, global director and head of public policy for Facebook Canada. "We have community standards that govern what is and isn't allowed on our platform, and in most cases those standards go well beyond what's required by law."
Chan also said Facebook agreed regulators should make "clear rules for the internet" so private companies aren't left to make decisions themselves.
Google spokesperson Lauren Skelly said the company shares Canadians' concerns about harmful content online and said YouTube takes its responsibility to remove content that violates its policies "extremely seriously." She said the company has significantly ramped up daily removals of hate speech and removed millions of videos last quarter for violations.
"Any regulation needs to reflect the inherent complexity of the issue and the scale at which online platforms operate," said Skelly. "We look forward to continuing our work with the government and local partners on addressing the spread of online hate to ensure a safer and open internet that works for all Canadians."
Incentives 'not aligned with the public interest': Jaffer
The nine-month study by the commission, an initiative led by the Public Policy Forum, found that with everything from disinformation campaigns to conspiracy theories, hate speech and people targeted for harm, toxic content was being "amplified" by the actions of social media companies.
The study rejected the notion that social media platforms are "neutral disseminators of information," finding instead that they curate content to serve their own commercial interests.
"The business model of some of the major social media companies involves keeping people engaged with their platforms as much as possible. And it turns out that keeping people engaged means feeding them sensational content because that's what keeps people clicking," said Jameel Jaffer, executive director of the Knight First Amendment Institute at Columbia University and another commissioner.
"The incentives for social media companies are not aligned with the public interest. These are private companies whose obligation is to make money for their shareholders."
The commission also proposed a tribunal to deal with dispute resolutions quickly, as well as a "transparency regime" that would require social media companies to make certain information available to the regulator, including the "algorithmic architecture used to identify problematic content."
Jaffer wrote a "concurring statement" in the report, where he confessed it was difficult to endorse the commission's proposed "duty to act responsibly" without going further to define how that duty will work in reality. He said defining it will require "difficult tradeoffs" between free speech, privacy and other issues.
Carl Meyer / Local Journalism Initiative / Canada's National Observer
What the Capitol Riot Data Download Shows about Social Media Vulnerabilities – Scientific American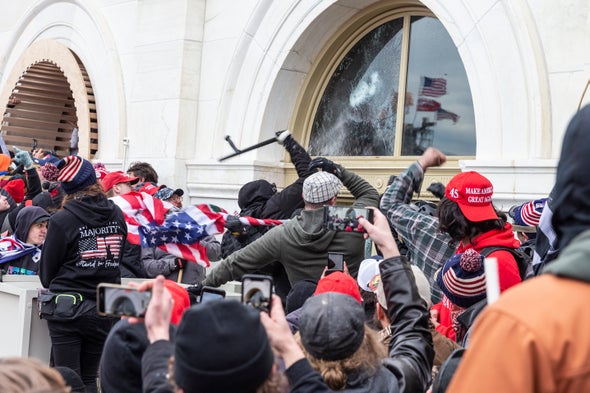 <div class="article-block article-text" data-behavior="newsletter_promo dfp_article_rendering " data-dfp-adword="Advertisement" data-newsletterpromo_article-text="
Sign up for Scientific American's free newsletters.
" data-newsletterpromo_article-image="https://static.scientificamerican.com/sciam/cache/file/CF54EB21-65FD-4978-9EEF80245C772996_source.jpg" data-newsletterpromo_article-button-text="Sign Up" data-newsletterpromo_article-button-link="https://www.scientificamerican.com/page/newsletter-sign-up/?origincode=2018_sciam_ArticlePromo_NewsletterSignUp" name="articleBody" itemprop="articleBody">
During the January 6 assault on the Capitol Building in Washington, D.C., rioters posted photographs and videos of their rampage on social media. The platforms they used ranged from mainstream sites such as Facebook to niche ones such as Parler—a social networking service popular with right-wing groups. Once they realized this documentation could get them in trouble, many started deleting their posts. But Internet sleuths had already begun downloading the potentially incriminating material. One researcher, who publicly identifies herself only by the Twitter handle @donk_enby, led an effort that she claims downloaded and archived more than 99 percent of all data posted to Parler before Amazon Web Services stopped hosting the platform. Scientific American repeatedly e-mailed Parler's media team for comment but had not received a response at the time of publication.
Amateur and federal investigators can extract a lot of information from this massive trove, including the locations and identities of Parler users. Although many of those studying the Parler data are law enforcement officials looking into the Capitol insurrection, the situation provides a vivid example of the way social media posts—whether extreme or innocuous—can inadvertently reveal much more information than intended. And vulnerabilities that are legitimately used by investigators can be just as easily exploited by bad actors.
To learn more about this issue, Scientific American spoke with Rachel Tobac, an ethical hacker and CEO of SocialProof Security, an organization that helps companies spot potential vulnerabilities to cyberattacks. "The people that most people are talking about when they think of a hacker, those are criminals," she says. "In the hacker community, we're trying to help people understand that hackers are helpers. We're the people who are trying to keep you safe." To that end, Tobac also explained how even tame posts on mainstream social media sites could reveal more personal information than many users expect—and how they can protect themselves.
[An edited transcript of the interview follows.]
How was it possible to download so much data from Parler?
Folks were able to download and archive the majority of Parler's content … through automated site scraping. [Parler] ordered their posts by number in the URL itself, so anyone with any programming knowledge could just download all of the public content. This is a fundamental security vulnerability. We call this an insecure direct object reference, or IDOR: the Parler posts were listed one after another, so if you just add "1" to the [number in the] URL, you could then scrape the next post, and so on. This specific type of vulnerability would not be found in mainstream social media sites such as Facebook or Twitter. For instance, Twitter randomizes the URLs of posts and requires authentication to even work with those randomized URLs. This [IDOR vulnerability]—coupled with a lack of authentication required to look at each post and a lack of rate limiting (rate limiting basically means the number of requests that you can make to pull data)—means that even an easy program could allow a person to scrape every post, every photo, every video, all the metadata on the Web site.
What makes the archived data so revealing?
The images and videos still contained GPS metadata when they went online, which means that anyone can now map the detailed GPS locations of all the users who posted. This is because our smartphone logs the GPS coordinates and other data, such as the lens and the timing of the photo and video. We call this EXIF data—we can turn this off on our phones, but many people just don't know to turn that off. And so they leave it embedded within the files that they upload, such as a video or a photo, and they unknowingly disclose information about their location. Folks on the Internet, law enforcement, the FBI can use this information to determine where those specific users live, work, spend time—or where they were when they posted that content.
Can investigators extract similar information from posts on more mainstream platforms?
This EXIF data are scrubbed on places such as Facebook and Twitter, but we still have a lot of people who don't realize how much they're compromising their location and information about themselves when they're posting. Even if Parler did scrub the EXIF data, we saw on a lot of posts during this event that people were geolocation tagging their Instagram Stories to the Capitol Building that day or broadcasting their actions on Facebook Live publicly and tagging where they were located. I think it's a general lack of understanding or maybe not realizing just how much data they're leaking. And I think plenty of folks also didn't realize that maybe they wouldn't want to geolocation tag during that event.
Under more normal circumstances, is there a problem with geolocation tagging?
Many people think, "Well, I'm not doing anything wrong, so why would I care if I post a photo?" But let's just take a really innocuous example, such as going on vacation. [If] you geolocation tag the hotel, what could I do as an attacker? Well, the obvious thing is: you're not home. But I feel like most people get that. What they don't probably get is that I can social engineer: I can gain access to information about you through human systems at that hotel. I could call up your hotel pretending to be you and gain information about your travel plans. I could steal your hotel points. I could change your room. I could do all this nefarious stuff. We can do so much and really manipulate because our service providers don't authenticate the way that I would recommend that they authenticate over the phone. Can you imagine if you could log into your Gmail account, your calendar or something like that by just using your current address, your last name and your phone number? But that's how it works with a lot of these different companies. They don't use the same authentication protocols that they would use, say, on a Web site.
How can people protect themselves?
I don't think it would be fair to tell people that they couldn't post. I post on Twitter multiple times a day! Instead of saying, "You can't do this," I would recommend being what I call "politely paranoid" about what we post online. For instance, we can post about the vacation, but we don't want location- or service-provider-identifying markers within the post. So how about you post a picture of the sunset and the margarita but don't geolocation tag the hotel? These very small changes can help folks protect their privacy and safety in the long run while still getting everything that they want out of social media. If you really want a geolocation tag, you can save the city that you're in rather than the hotel: [then] I can't call up the city and try and get access to your hotel points or change your plans.
Should social media sites just prevent geolocation tagging? What responsibilities do platforms have to protect their users?
I think it's really important that all platforms, including social media platforms, follow best practices regarding security and privacy to keep their users safe. It's also a best practice to scrub metadata for your users before they post their photos or videos so they don't unknowingly compromise themselves. All of that is the platform's responsibility; we have to hold them to that [and] make sure that they do those things. After that, I would say individuals get to choose how much risk they would like to take. I work hard to ensure nonsecurity folks understand risks: things such as geolocation tagging, [mentioning] service providers [and] taking pictures of their license, credit cards, gift cards, passports, airplane tickets—now we're seeing COVID-19 vaccination cards with sensitive data on them. I don't think it's the social media company's responsibility, for instance, to dictate what somebody can or cannot post when it comes to their travel photos. I think that's up to the user to decide how they would like to use that platform. And I think it's up to us as [information security] professionals to clearly communicate what those risks are so people can make an informed decision.
GameStop, BlackBerry, AMC stocks see trading halts as social media hype drives volatility – Global News
Stocks of GameStop, BlackBerry and AMC Entertainment Holdings all saw trading halts on Wednesday morning amid continued volatility widely attributed to social media chatter.
The New York Stock Exchange briefly paused trading on GameStop and AMC stocks shortly before 10:15 a.m. ET, while the Investment Industry Regulatory Organization of Canada (IIROC) announced at 9:54 a.m. ET a temporary suspension of BlackBerry shares.
READ MORE: Does Bitcoin have a place in every investment portfolio?
The moves come as all three stocks have been soaring for a fourth day running, sparking calls for scrutiny of a social media-driven trading frenzy.

1:00


You've Got Mail: A history of the BlackBerry



The rally has also forced some hedge funds to retreat with heavy losses. Short-seller Citron, a target for some of the individual traders who have helped drive huge gains for a number of niche Wall Street stocks in the past week, said in a video post it had abandoned its bet on GameStop shares falling.
With commentators and lawyers calling for scrutiny of the moves, Nasdaq chief Adena Friedman said exchanges and regulators needed to pay attention to the potential for "pump and dump" schemes driven by chatter on social media.
The Securities and Exchange Commission (SEC) declined to comment.
READ MORE: Will the 2nd coronavirus wave wipe away Canada's movie theatres?
Mainstream commentators have questioned the justification of moves in a number of heavily-hyped stocks in recent days, at a time when some on Wall Street are wondering if months of stellar overall gains have driven shares into bubble territory.
GameStop's stock has surged nearly 700 per cent in the past two weeks, upping the struggling video retailer's market value from $1.24 billion to more than $10 billion. BlackBerry is up 185 per cent and on course for its best month ever.
Along with AMC and Nokia Oyj, the two were again among the most heavily traded in pre-market deals, with Reddit discussion threads again humming with chatter about the stocks.
"These are not normal times and while the (Reddit) … thing is fascinating to watch, I can't help but think that this is unlikely to end well for someone," Deutsche Bank strategist Jim Reid said.

2:36


'Tenet' movie release seen as litmus test for industry



The advent of easily access apps like Robinhood that allow ordinary Americans to make stock market trades at almost no initial cost has spurred a boom in direct investment over the past year as trillions of dollars in official stimulus drove markets higher.
On GameStop, the retail army have pitched themselves against some of the institutional short-sellers — a traditional area for hedge funds — who promote and bet on falls in companies they judge as weak.
Overall, short-sellers in GameStop were down $5 billion on a mark-to-market, net-of-financing basis in 2021, which included $876 million of losses early Tuesday, according to analytics firm S3 Partners.
Barron's reported late on Tuesday that the top securities regulator in Massachusetts believes trading in GameStop stock suggests there is something "systemically wrong" with the options trading around the stock.
Others say that the trades are at the end of the day up to the investors who make them.
"The SEC has investigated Robinhood before, but when you have a structure in place that allows the zero-cost trading platforms to operate – how do you stop that flow?" said Neil Campling, head of tech media and telecom research at Mirabaud Securities.
Trading in GameStop stock was halted for volatility nine times on Monday and five times on Tuesday.
— With files from Global News money reporter Erica Alini