More Canadian airports to accept international passengers – CTV News
TORONTO —
Transport Canada says it is further easing travel restrictions in the country and will allow more airports to accept international passenger flights at the end of the month.
In a press release issued Tuesday, Transport Canada said the government's "strict vaccine travel requirements" that will be fully phased in by Nov. 30, and the issuing of a pan-Canadian proof of vaccination passport, have created "opportunities for safe travel for vaccinated Canadians."
The department noted that the next step in easing travel restrictions is to expand the number of Canadian airports that can accept international passengers.
As of Nov. 30, international flights carrying passengers will be allowed to land at these Canadian airports:
St. John's International
John C. Munro Hamilton International
Region of Waterloo International
Regina International
Saskatoon John G. Diefenbaker International
Kelowna International
Abbotsford International
Victoria International
"These airports, in cooperation with the Public Health Agency of Canada, the Canada Border Services Agency and Transport Canada, are working to implement the measures necessary to start safely welcoming international passengers as of November 30," Transport Canada said in a statement.
These airports are in addition to the 10 Canadian airports currently accepting international flights in Halifax, Toronto, Ottawa, Montreal, Quebec City, Winnipeg, Edmonton, Calgary and Vancouver.
Minister of Transport Omar Alghabra said during a press briefing on Tuesday announcing the news that Canada's increased vaccination levels have allowed Ottawa to "safely reopen" these airports.
"The global pandemic has significantly impacted our daily lives. It has limited our ability to travel for business, and kept us from travelling to visit our family and friends. But we know that vaccination is one of the most effective ways to prevent the further spread of COVID-19. Vaccinations are helping to keep us safe while we cautiously return to doing the things we love," Alghabra said.
Speaking at the Waterloo International Airport in Breslau, Ont., Alghabra said these airports were selected after considering passenger demand, geography and the preparedness of each airport to resume receiving international flights under current public health conditions.
"Opening these airports to international travel is another step forward in rebuilding and reopening our travel system," he said. "This move will help ensure travellers are able to access more regional airports for their international travels this winter, while continuing to support our government's measured approach to reopening our borders."
Alghabra added that further increasing Canada's vaccination levels will be "crucial" in preventing a return to previous travel restrictions.
"We don't want to ever go back to those days," he said.
The federal government first reduced the number of airports permitted to accept international passenger flights in February as part of a move to discourage non-essential trips, slow the spread of COVID-19 variants, and concentrate the locations of quarantine hotels.
Transport Canada noted that additional airports will be considered "as conditions dictate, based on demand, operational capacity, the epidemiological situation in Canada, and recommendations from the Public Health Agency of Canada."
The department warned that border restrictions and public health measures remain subject to change depending on the COVID-19 situation in Canada.
"The Government of Canada continues to work closely with airports and aviation operators to ensure appropriate procedures are put in place to protect travellers and workers," Transport Canada said in the statement.
Canadian travellers need vaccine documentation for almost every mode of transportation. As of Oct. 30, employees and passengers in the federally regulated air, rail and marine transportation sectors have to be fully vaccinated. There is a short grace period in which proof of a negative COVID-19 test will be acceptable to board, though by Nov. 30 that option will no longer be available.
The federal government announced Oct. 21 that it was lifting the global advisory asking Canadians to avoid non-essential travel outside the country, but is continuing to advise against travel on cruise ships.
The government is now urging Canadians to be fully vaccinated before a trip, to pay attention to COVID-19 activity at their destination, to follow local public health measures and wear a face mask while travelling.
Canada opened its borders last month to non-essential international travellers who have received both doses of a Health Canada-approved COVID-19 vaccine. Fully vaccinated travellers from the United States were allowed to cross the border into Canada in August.
The U.S. government recently announced that its land borders will reopen to non-essential Canadian travellers on Nov. 8.
With files from CTVNews.ca's Sonja Puzic and Rachel Aiello
Correction:
This story has been updated to correct the number of Canadian airports currently accepting international flights.
Omicron arrives in Canada and B.C.'s flood forecast: In The News for Nov. 29 – Coast Reporter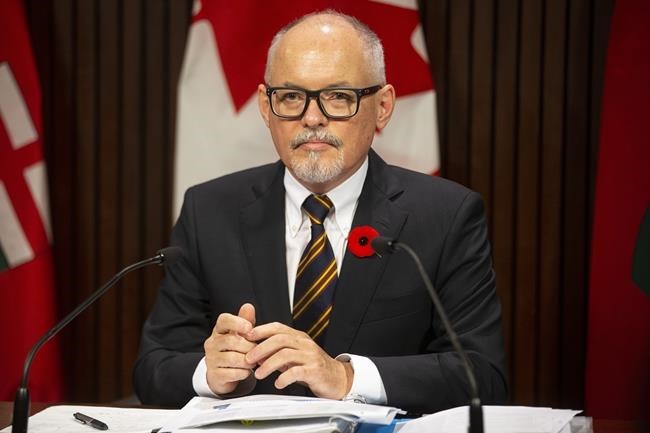 In The News is a roundup of stories from The Canadian Press designed to kickstart your day. Here is what's on the radar of our editors for the morning of Nov. 29 …
What we are watching in Canada …
TORONTO — Ontario's chief medical officer of health is set to speak to the media this morning, after Canada's first two cases of a new COVID-19 variant of concern were detected in the province.
Dr. Kieran Moore is expected to speak about the cases of the Omicron variant, which were found in patients in Ottawa who had recently been in Nigeria.
The World Health Organization has cautioned that the variant could be more contagious than others.
It was first detected in South Africa, and has been linked to a spike in cases there.
The federal government on Friday barred visitors from seven southern African countries in an effort to prevent the variant from crossing into Canada, but Nigeria was not among them.
The province has called on Ottawa to implement point-of-arrival COVID-19 testing for everyone entering Canada regardless of where they came from, instead of just requiring them to get tested before leaving for Canada.
—
Also this …
ABBOTSFORD — Residents of another handful of properties in Abbotsford, B.C., were ordered to evacuate late Sunday night while some others were placed on evacuation of alert due to the ongoing flood threat.
Meanwhile, crews in the city, including members of the Canadian military, worked through the night to pump water into so called tiger dams that have been set up in a desperate effort to try to hold back floodwaters from the Sumas River.
The second in a trio of intense rainfalls subsided in many areas Sunday, however Environment Canada warned that associated warming had pushed freezing levels well above mountain tops. That means snowmelt is flowing into runoff, causing rivers to rise and increasing the risk of flooding.
The District of Hope declared a state of emergency yesterday while new evacuation orders were issued in parts of Abbotsford and west of Merritt.
A third storm in the series of devastating atmospheric rivers is forecast to arrive on Tuesday and Wednesday and officials have warned that it could be the worst one yet.
Public Safety Minister Mike Farnworth says the province is prepared to use Alert Ready, a system that pushes emergency notifications directly to cell phones, if local authorities believe the next storm poses a threat to life or public safety.
—
And this …
OTTAWA — The federal government is preparing to table a new, tougher bill today in its latest effort to ban conversion therapy in Canada.
The legislation, if passed, would make practices designed to change someone's sexual orientation or gender identity illegal.
The latest bill is widely expected to close some loopholes present in the last piece of legislation to tackle the issue, which fell short of becoming law during the last parliamentary session.
The last bill failed to get through the Senate before the federal election in September and died on the order paper when Parliament was dissolved ahead of the vote.
It banned conversion therapy for children and those adults who did not consent to it, but the latest version of the bill is expected to bar the practice outright.
Justice Minister David Lametti and Gender Equality Minister Marci Ien are expected to explain their intention to change the law today alongside survivors of conversion therapy.
The bill is likely to win support from the NDP, the Bloc Québecois, the Green Party and many Conservative MPs, including party leader Erin O'Toole. More than half of the Tory caucus opposed the government's previous attempt to clamp down on the practice.
—
What we are watching in the U.S. …
WASHINGTON — Both sides are telling the U.S. Supreme Court there's no middle ground in Wednesday's showdown over abortion.
The justices can either reaffirm the constitutional right to an abortion or
wipe it away altogether.
Roe v. Wade, the landmark 1973 ruling that declared a nationwide right to abortion, is facing its most serious challenge in 30 years in front of a court with a 6-3 conservative majority that has been remade by three appointees of President Donald Trump.
"There are no half measures here," said Sherif Girgis, a Notre Dame law professor who once served as a law clerk for Justice Samuel Alito.
A ruling that overturned Roe and the 1992 case of Planned Parenthood v. Casey would lead to outright bans or severe restrictions on abortion in 26 states, according to the Guttmacher Institute, a research organization that supports abortion rights.
The case being heard Wednesday comes from Mississippi, where a 2018 law would ban abortions after 15 weeks of pregnancy, well before viability.
The Supreme Court has never allowed states to ban abortion before the point at roughly 24 weeks when a fetus can survive outside the womb.
—
What we are watching in the rest of the world …
JOHANNESBURG — The World Health Organization is urging countries not to impose flight bans on southern African nations due to concerns over the new omicron variant.
WHO's regional director for Africa, Matshidiso Moeti, called on countries to follow science and international health regulations in order to avoid using travel restrictions.
WHO praised South Africa for following international health regulations and informing WHO as soon as its national laboratory identified the omicron variant.
Cases of the omicron variant popped up in countries on opposite sides of the world Sunday and many governments rushed to close their borders.
Many countries, including Canada, have announced plans to ban travel from South Africa and seven other southern African countries.
—
Also this …
GENEVA — The World Health Organization is opening a long-planned special session of member states to discuss ways to strengthen the global fight against pandemics like the coronavirus, just as the worrying new omicron variant has sparked immediate concerns worldwide.
In the wake of diplomatic wrangling, a draft resolution for the special World Health Assembly stops short of calling for work toward establishing a "pandemic treaty" that could beef up the international response when — not if — the next pandemic erupts.
European Union member states and others had sought language calling for work toward a treaty, but the United States and a few other countries countered that the substance of any accord should be worked out first before any such document is given a name.
A "treaty" would suggest a legally binding agreement that would require ratification — and would likely incur domestic political haggling in some countries.
—
In entertainment …
LONDON — Cowboy boots are hitting the southern Ontario streets of London as the Canadian Country Music Association kicks off its annual awards show tonight — this time in person.
The country music celebration returns to the live-event sphere for the first time since Calgary hosted in 2019.
Brett Kissel from Flat Lake, Alta., heads into the bash already having won best video for "Make A Life, Not A Living," at a ceremony last night that handed out the bulk of the awards. He also won best country music program or special for "Brett Kissel: Live At The Drive-In," and a new award for live innovation.
Tonight, Kissel competes for entertainer of the year against Dean Brody of Smithers, B.C.; MacKenzie Porter of Medicine Hat, Alta.; the Reklaws from Cambridge, Ont.; and Dallas Smith of Langley, B.C.
The CCMAs say they will return to Calgary for next year's bash in 2022, when a weeks' worth of country music events are set to culminate with an awards show at the Scotiabank Saddledome.
Tonight's bash is hosted by Lindsay Ell of Calgary and "Canada's Drag Race" winner Priyanka, known out of drag as Mark Suknanan of Toronto. The show streams live Nov. 29 on the Global TV app and Amazon Prime Video, and an encore presentation airs Friday on Global TV.
The ceremony is expected to take place in front of a fully vaccinated crowd at the downtown Budweiser Gardens.
Last year's show was a modified virtual event due to COVID-19 restrictions.
—
Also this …
MIAMI — He has expressed himself through his music for more than a half century.
Bob Dylan has also shared his talent in a series of paintings. And the most comprehensive exhibition of his visual art will be on display starting tomorrow.
It will be at the Patricia & Philip Frost Art Museum in Miami.
There will be 40 new pieces of Dylan's being showcased for the first time.
—
ICYMI …
NEW YORK — It's an omnipresent truth: Merriam-Webster has declared vaccine its 2021 word of the year.
Peter Sokolowski, editor at large for the dictionary company, says lookups for the word vaccine increased 601per cent over 2020.
Even more telling, searches on the Merriam-Webster website increased by 1,048 per cent over 2019, before the COVID pandemic took hold.
The selection follows "vax" as word of the year from the folks who publish the Oxford English Dictionary.
And it comes after Merriam-Webster chose "pandemic" as tops in lookups last year on its online site.
—
This report by The Canadian Press was first published Nov. 29, 2021
The Canadian Press
BC floods: Evacuation ordered in Abbotsford area – CTV News
VICTORIA —
British Columbia says it's prepared to use a national emergency alert system should the third in a trio of ongoing storms pose a risk to life and safety in the coming days.
Alert Ready is a Canada-wide system that allows government officials to issue public safety alerts through major television and radio broadcasters, as well as compatible wireless devices. B.C. has faced criticism for not using it during deadly natural disasters this year.
Public Safety Minister Mike Farnworth says provincial officials are working with local governments, First Nations and emergency managers, adding the province is prepared to use the system should a community feel there is an imminent threat.
Farnworth made the comment during a briefing on an ongoing series of storms in the province in which officials warned that the third one, due to make landfall Monday, could reach intensities similar to those that destroyed highways, flooded communities and prompted mass evacuations two weeks ago.
Armel Castellan of Environment and Climate Change Canada says there is a lot of uncertainty at this stage, and while meteorologists hope the impacts remain as low as possible, they are urging maximum caution, vigilance and readiness for a "very strong storm and swell."
The River Forecast Centre issued a new flood warning for the Coquihalla River and says the Nooksack River in the United States is at risk of overflowing its banks late today and spilling into Sumas Prairie.
Meanwhile, a new set of evacuation orders were issued for 56 properties in the Petit Creek-Spius Creek area west of Merritt, B.C.
"We're in the middle of one of the most intense series of storms that we have seen along coastal B.C.," Farnworth said.
"Once again, it's time to be ready."
Canada's first cases of the omicron coronavirus variant confirmed in Ottawa – CBC.ca
There are two confirmed cases of the omicron variant of the coronavirus in Ottawa, the Ontario government announced Sunday.
"Today, the province of Ontario has confirmed two cases of the omicron variant of COVID-19 in Ottawa, both of which were reported in individuals with recent travel from Nigeria. Ottawa Public Health is conducting case and contact management and the patients are in isolation," the statement said.
These are the first cases of the omicron variant confirmed in Canada, coming just days after the country implemented new travel restrictions on foreign nationals who had visited several countries in southern Africa over the preceding two weeks.
Those travel restrictions went into effect on Friday. The omicron variant was first identified by South African researchers and has provoked global concern.
Little is known about the new variant, dubbed omicron by the World Health Organization and labelled as a variant of concern. It is being linked to a rapid rise of cases in a South African province.
It is not known at this time whether the variant is more transmissible, or more dangerous to the health of those who are infected by it, than other coronavirus variants.
"The best defence against the omicron variant is stopping it at our border. In addition to the measures recently announced, we continue to urge the federal government to take the necessary steps to mandate point-of-arrival testing for all travellers irrespective of where they're coming from to further protect against the spread of this new variant," said the statement from Ontario Health Minister Christine Elliott and Dr. Kieran Moore, the province's chief medical officer of health.
The provincial government urged residents to get vaccinated, including with booster doses, and to continue following public health guidance.
"Ontario is prepared and ready to respond to this new variant."
More confirmed cases likely: health minister
In a statement released Sunday, federal Health Minister Jean-Yves Duclos said the confirmation of two omicron cases is a signal that the country's monitoring system is working but to expect more cases of the variant.
"As the monitoring and testing continues with provinces and territories, it is expected that other cases of this variant will be found in Canada," Duclos said.
"I know that this new variant may seem concerning," he added, but said existing vaccines and public health measures were helping to reduce the spread of COVID-19.
In a separate statement, the Public Health Agency of Canada said border measures could change as the situation develops.
"The Government of Canada will continue to assess the evolving situation and adjust border measures as required," it said
'Better to be safe than sorry'
Reacting to the news, epidemiologist Dr. Christopher Labos emphasized the lack of information the world has so far about the omicron variant, noting that some other variants failed to take hold and out-compete the dominant strain.
"While it's important not to under-react, it's important not to overreact. We don't have a lot of information about whether this variant is actually more dangerous than the variants that we've dealt with," he said in an interview on CBC News Network.
Still, he said it was "better to be safe than sorry" and take precautions. But he said that until there was more information, it was not necessary to radically change behaviour, so long as you are vaccinated and otherwise acting in accordance with public health guidance.
"The stuff that worked before should work now."
WHO urges countries to keep borders open
The World Health Organization (WHO) released a statement on Sunday summarizing what it knows about the variant. It said it is studying whether the variant is more transmissible than those currently spreading, such as delta, as well as whether omicron increases the risk of reinfection, as suggested by "preliminary evidence."
The idea of travel bans in response to new variants has long been criticized by some as an ineffective measure at stopping the spread of the virus. South Africa has said the travel measures are "unjustified."
Dr. Matshidiso Moeti, WHO's regional director for Africa, said instituting travel bans targeted at southern Africa "attacks global solidarity."
"COVID-19 constantly exploits our divisions. We will only get the better of the virus if we work together for solutions," Moeti said.
In an interview on Rosemary Barton Live that aired prior to the government announcement on Sunday, WHO special adviser Dr. Peter Singer said it "wouldn't be a surprise" if the variant was in Canada.
He said the United Nations agency believes travel restrictions should be "risk-based and time-limited," part of a comprehensive package, rather than the only measure taken to mitigate the risk of a new variant.
"They're definitely not a silver bullet," he said. Singer argued the international community should not create situations that disincentive countries from being transparent about new variants.
Singer said the most important things Canadians can do to protect themselves are the same as they have been throughout the COVID-19 pandemic: get vaccinated and follow public health measures.
"This is a call for individuals to raise their guard. There are things individuals can do which help with any variant or any version of this virus, including omicron."
He urged Canada and other countries to redouble their efforts to provide resources to the global vaccination campaign, saying that's the best way to stop the spread of omicron and potential future variants.