Most U.S. Fed officials saw slower pace of hikes appropriate 'soon'
Federal Reserve officials at their meeting earlier this month concluded it would soon be appropriate to slow the pace of rate increases, signaling the U.S. central bank was leaning toward downshifting to a 50 basis-point hike in December.
"A substantial majority of participants judged that a slowing in the pace of increase would likely soon be appropriate," according to minutes from their Nov. 1-2 gathering released Wednesday in Washington.
At the same time, "various" officials concluded that "the ultimate level of the federal funds rate that would be necessary to achieve the committee's goals was somewhat higher than they had previously expected."
U.S. stocks and Treasuries rallied while the dollar fell following the report, as investors took a dovish message from the minutes.
At the meeting, officials raised the benchmark rate 75 basis points for a fourth straight time to 3.75 per cent to 4 per cent, extending the most aggressive tightening campaign since the 1980s to combat inflation at a 40-year high.
Officials discussed the effects of lags in monetary policy and the effects on the economy and inflation, and how soon cumulative tightening would begin to impact spending and hiring. A number of Fed officials said a slower pace of rate increases would allow the central bankers to judge progress on their goals.
"The uncertain lags and magnitudes associated with the effects of monetary policy actions on economic activity and inflation were among the reasons cited regarding why such an assessment was important," the minutes said.
The Fed said in its policy statement that rates would continue rising to a "sufficiently restrictive" level, while taking account of cumulative tightening and policy lags.
Chair Jerome Powell explained in a post-meeting press conference that rates will ultimately go higher than officials expected when they submitted forecasts in September, while signaling the pace of increases would moderate going forward.
Several officials since then have backed downshifting to a 50 basis-point increase when they gather next month. Investors see things the same way, while betting that rates will peak around 5 per cent by mid-2023, according to futures contracts.
Powell has a chance to influence those expectations in a speech in Washington scheduled for Nov. 30.
Officials in September saw rates reaching 4.4 per cent by the end of this year and 4.6 per cent in 2023. They will update those quarterly forecasts at their Dec. 13-14 meeting.
Since the November gathering, economic data have shown moderate growth with some signs of slowing inflation amid still strong demand for labor. Employers added 261,000 jobs last month and the unemployment rate rose slightly to 3.7 per cent, though it remains very low on a historic basis.
Financial conditions have also eased since the early November rate increase. Yields on government 10-year notes have declined about 30 basis points while U.S. equity markets have advanced.
30+ early Cyber Monday household deals on Amazon: Cleaning, grocery, office & more – Yahoo Canada Shine On
While Black Friday and Cyber Monday are known for incredible deals on technology and kitchen gadgets, it's also the perfect time to stock up and save big on household items you use on a daily basis.
From toilet paper and cleaning products to batteries and toothbrushes, Amazon Canada has a slew of incredible deals starting at just $4 as part of their early Cyber Monday deals.
While the online retailer boasts massive savings on a variety of everyday essentials, which you can check out here, Yahoo Canada has selected the very best deals across home, personal care, cleaning, grocery and home office.
Black Friday is over, but the Cyber Weekend deals are still going strong! Click here for all the latest updates on early Cyber Monday deals, sales and discounts.
Read on to shop 30+ everyday deals from Amazon.
Best Amazon Canada early Cyber Monday household deals
Best Amazon Canada early Cyber Monday personal care deals
Best Amazon Canada early Cyber Monday cleaning deals
Best Amazon Canada early Cyber Monday grocery deals
Best Amazon Canada early Cyber Monday home office deals
Let us know what you think by commenting below and tweeting @YahooStyleCA! Follow us on Twitter and Instagram.
Originally published November 26, 2022, 5:53 p.m.
Black Friday is over, but you can already shop Amazon Canada's Cyber Monday deals
Amazon Canada's Black Friday sale kicked off on Thursday — and the Cyber Week deals are still going strong this weekend, with prices slashed on hundreds of new items in the lead-up to Cyber Monday.
It's the ideal time to take advantage of huge savings on household essentials like coffee and batteries, as well as splurge on new tech upgrades or holiday gift ideas.
Many of these discounts are time-limited, so scroll through for a selection of this year's best extended Black Friday deals from Amazon Canada.
Best Amazon Canada early Cyber Monday deals
Best Amazon Canada early Cyber Monday tech deals
Best Amazon Canada early Cyber Monday kitchen deals
Best Amazon Canada early Cyber Monday household essentials deals
Best Amazon Canada early Cyber Monday home deals
Best Amazon Canada early Cyber Monday toys & games deals
Best Amazon Canada Black Friday health & beauty deals
Best Amazon Canada Black Friday fashion deals
Cha-Ching! Shopify Merchants Break Black Friday Records with $3.36 Billion in Sales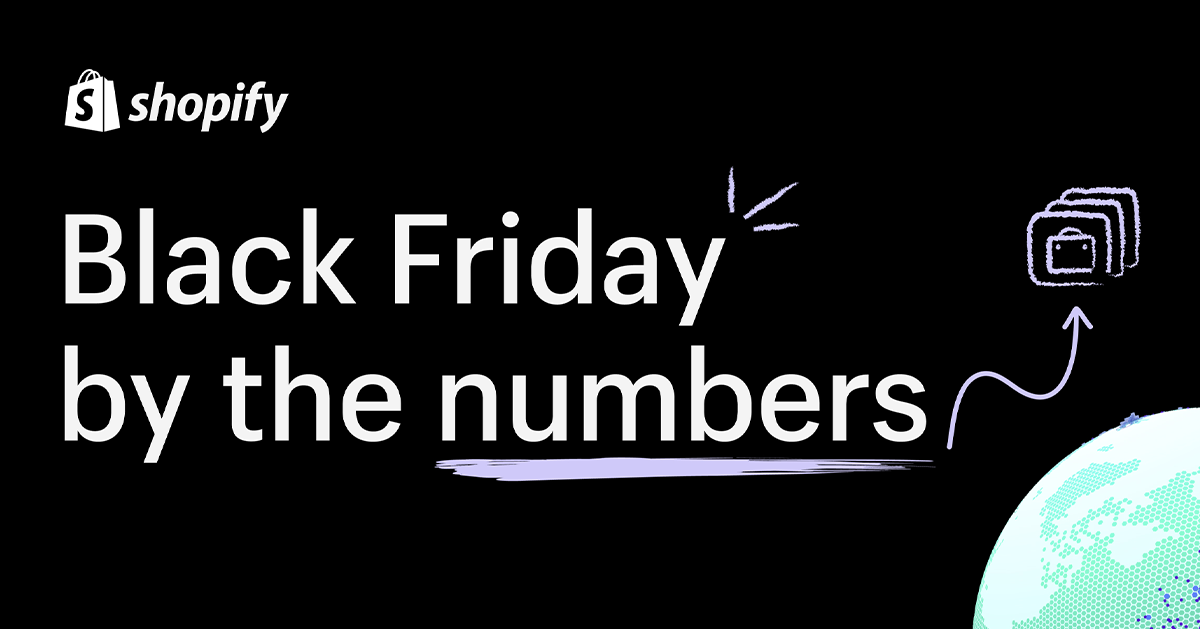 As a global provider of essential internet infrastructure for commerce, Shopify announced a record-setting Black Friday with sales of $3.36* billion from the start of Black Friday in New Zealand through the end of Black Friday in California. This marks a 17% increase in sales over Black Friday in 2021 (19% on a constant currency basis).
At its peak, merchants on Shopify saw sales of $3.5 million per minute at 12:01 PM EST on Black Friday, collectively.
"Black Friday Cyber Monday has grown into a full-on shopping season. The weekend that started it all is still one of the biggest commerce events of the year, and our merchants have broken Black Friday sales records again," said Harley Finkelstein, President of Shopify. "Our merchants have built beloved brands with loyal communities that support them. This weekend, we're celebrating the incredible power of entrepreneurship on a global stage."
2022 Black Friday Global Highlights 
Peak sales per minute: $3.5 million USD on Black Friday at 12:01 PM EST
Top selling countries and cities where shoppers made purchases from: United States, United Kingdom and Canada, with the top-selling cities on Black Friday including London, New York, and Los Angeles
Top product categories: Apparel & accessories, followed by health & beauty, and home & garden, with trending products including Snocks GmbH (Boxershorts), rhode (peptide glazing fluid), and Brooklinen (Luxe Core Sheet Set)**
Average cart price: $102.31 USD or $105.10 USD on a constant currency basis  
15%: Cross-border orders worldwide on Black Friday as a percentage of total orders
27%: Growth in POS sales made by Shopify merchants globally over last year's Black Friday
Visit datastories.shopify.com to view Shopify's annual Black Friday Cyber Monday Live Globe, which captures the impact Shopify-powered stores have across the globe.
---
*Shopify's 2022 Black Friday data is based on sales by Shopify merchants around the world from  November 24th 11:00 UTC to November 26th 8:00 UTC. 
**Shopify's Black Friday/Cyber Monday Shopping Index is a proprietary index that provides a unique look at what's trending during this busy shopping season based on orders, products added-to-cart, and pageviews across Shopify's merchants.
All data presented here (including worldwide sales) is approximate and is based on various assumptions. All data is unaudited and is subject to adjustment. All financial figures are in USD. Data represents online and offline sales made by Shopify's global merchants.