Musk, Twitter could reach deal to end court battle, close buyout soon
Twitter Headquarters is seen in San Francisco, California, United States on September 27, 2022.
Tayfun Coskun | Anadolu Agency | Getty Images
Elon Musk and Twitter may reach an agreement to end their litigation in coming days, clearing the way for the world's richest person to close his $44 billion deal for the social media firm, a source familiar with the matter told Reuters.
Musk, who is also chief executive officer of electric car maker Tesla, proposed to Twitter late on Monday he would change course and abide by his April agreement to buy the company for $54.20 per share, if Twitter dropped its litigation against him.
In their effort to end the litigation, the two sides agreed to postpone the billionaire's deposition in court scheduled for Thursday, the source said on Wednesday, but negotiations are continuing with a full resolution expected to take more time.
However, Twitter's legal team was yet to accept any agreement and Chancellor Kathaleen McCormick, the judge on Delaware's Court of Chancery, earlier in the day said she was preparing for the looming trial.
"The parties have not filed a stipulation to stay this action, nor has any party moved for a stay, therefore, continue to press on toward our trial set to begin on Oct. 17, 2022," McCormick wrote in a Wednesday court filing.
Musk's proposal on Monday included a condition that the deal closing was pending the receipt of debt financing. The potential agreement would likely remove that condition, said the source, who requested anonymity as the discussions are confidential.
Twitter's legal team and lawyers for Musk updated the judge on Tuesday with their attempts to overcome mutual distrust and find a process for closing the deal.
Two firms that were interested in partly financing the deal, Apollo Global Management and Sixth Street Partners, had ended talks to provide up to a combined $1 billion, two sources told Reuters.
An attorney representing a proposed class action against Musk on behalf of Twitter shareholders said in a letter to McCormick that Musk should be required to make a "substantial deposit" in case he again reneges on his commitment to close. He should also be liable for interest delaying the closing of the deal, said the letter from attorney Michael Hanrahan.
Representatives of Musk and Twitter held several unsuccessful talks in recent weeks about a possible price cut to his $44 billion deal to buy the social media platform before he reversed course on Monday, the New York Times reported on Wednesday.
Musk initially sought a discount of as much as 30%, according to the report, which was later narrowed to about 10% and ultimately rejected by Twitter.
A distraction
It is not clear what led the Musk legal team to offer to settle, but his scheduled deposition on Thursday in Austin, Texas, was expected to include some tough questioning, which could have given Twitter leverage in talks to close the deal.
Shares of Twitter closed 1.3% lower at $51.30 on Wednesday. The stock on Tuesday hit its highest level since Musk and Twitter agreed in April that he would buy the company for $54.20 per share.
Tesla stock ended down 3.5% on Wednesday as investors worry that Musk may have to sell more shares in the electric carmaker to fund the Twitter deal and that Twitter could be a distraction for the entrepreneur.
Musk sold $15.4 billion worth of Tesla stock this year, but analysts said he may have to raise an additional $2 billion to $3 billion provided that the rest of his financing remains unchanged.
Musk said in July he was walking away from the takeover agreement because he discovered Twitter had allegedly misled him about the amount of fake accounts, among other claims.
Part of Musk's case was based on allegations by Twitter whistleblower Peiter "Mudge" Zatko that became public in August, and Musk's legal team on Wednesday rejected the idea that they had inappropriate talks with Zatko or spoken with him before his concerns became public.
Twitter's legal team has wanted to investigate if Alex Spiro, a lawyer from legal firm Quinn Emanuel, who has led the case for Musk, communicated with the whistleblower as early as May.
Twitter lawyers were suspicious that Zatko sent an anonymous May 6 email to Spiro. The sender claimed to be a former Twitter employee, offered information about the company and suggested communicating by alternate means.
Spiro said in a filing with the court on Wednesday he never read the email until Twitter brought it to his attention and it appeared to be someone seeking a job. Spiro also said he was unaware of the existence of Zatko's allegations before they became public on Aug. 23.
30+ early Cyber Monday household deals on Amazon: Cleaning, grocery, office & more – Yahoo Canada Shine On
While Black Friday and Cyber Monday are known for incredible deals on technology and kitchen gadgets, it's also the perfect time to stock up and save big on household items you use on a daily basis.
From toilet paper and cleaning products to batteries and toothbrushes, Amazon Canada has a slew of incredible deals starting at just $4 as part of their early Cyber Monday deals.
While the online retailer boasts massive savings on a variety of everyday essentials, which you can check out here, Yahoo Canada has selected the very best deals across home, personal care, cleaning, grocery and home office.
Black Friday is over, but the Cyber Weekend deals are still going strong! Click here for all the latest updates on early Cyber Monday deals, sales and discounts.
Read on to shop 30+ everyday deals from Amazon.
Best Amazon Canada early Cyber Monday household deals
Best Amazon Canada early Cyber Monday personal care deals
Best Amazon Canada early Cyber Monday cleaning deals
Best Amazon Canada early Cyber Monday grocery deals
Best Amazon Canada early Cyber Monday home office deals
Let us know what you think by commenting below and tweeting @YahooStyleCA! Follow us on Twitter and Instagram.
Originally published November 26, 2022, 5:53 p.m.
Black Friday is over, but you can already shop Amazon Canada's Cyber Monday deals
Amazon Canada's Black Friday sale kicked off on Thursday — and the Cyber Week deals are still going strong this weekend, with prices slashed on hundreds of new items in the lead-up to Cyber Monday.
It's the ideal time to take advantage of huge savings on household essentials like coffee and batteries, as well as splurge on new tech upgrades or holiday gift ideas.
Many of these discounts are time-limited, so scroll through for a selection of this year's best extended Black Friday deals from Amazon Canada.
Best Amazon Canada early Cyber Monday deals
Best Amazon Canada early Cyber Monday tech deals
Best Amazon Canada early Cyber Monday kitchen deals
Best Amazon Canada early Cyber Monday household essentials deals
Best Amazon Canada early Cyber Monday home deals
Best Amazon Canada early Cyber Monday toys & games deals
Best Amazon Canada Black Friday health & beauty deals
Best Amazon Canada Black Friday fashion deals
Cha-Ching! Shopify Merchants Break Black Friday Records with $3.36 Billion in Sales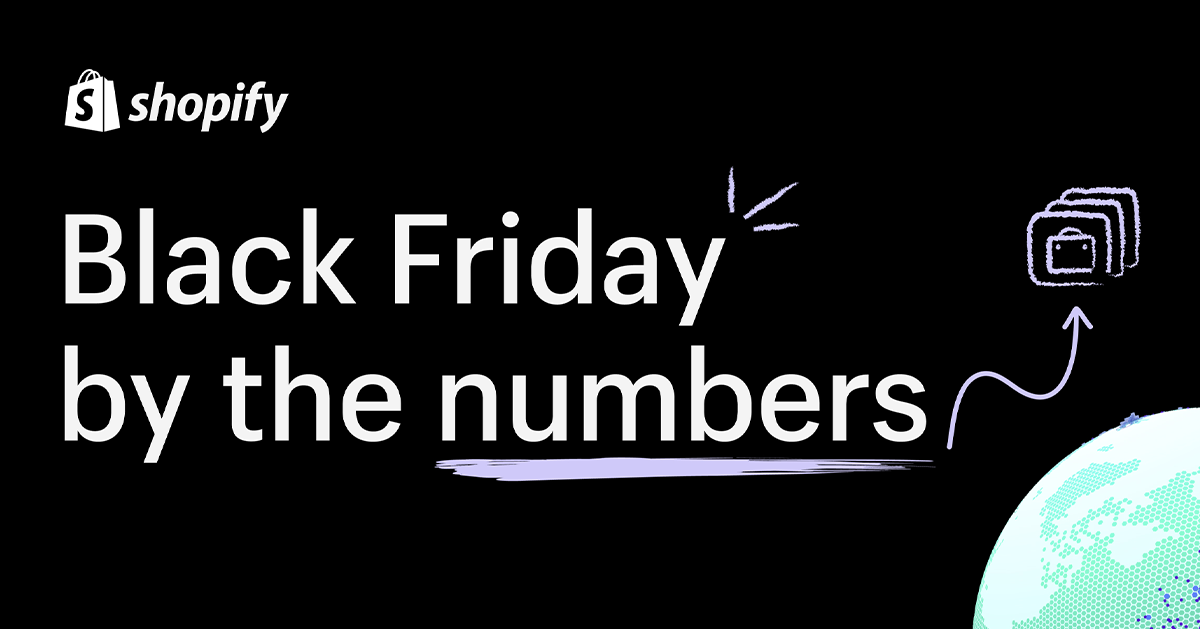 As a global provider of essential internet infrastructure for commerce, Shopify announced a record-setting Black Friday with sales of $3.36* billion from the start of Black Friday in New Zealand through the end of Black Friday in California. This marks a 17% increase in sales over Black Friday in 2021 (19% on a constant currency basis).
At its peak, merchants on Shopify saw sales of $3.5 million per minute at 12:01 PM EST on Black Friday, collectively.
"Black Friday Cyber Monday has grown into a full-on shopping season. The weekend that started it all is still one of the biggest commerce events of the year, and our merchants have broken Black Friday sales records again," said Harley Finkelstein, President of Shopify. "Our merchants have built beloved brands with loyal communities that support them. This weekend, we're celebrating the incredible power of entrepreneurship on a global stage."
2022 Black Friday Global Highlights 
Peak sales per minute: $3.5 million USD on Black Friday at 12:01 PM EST
Top selling countries and cities where shoppers made purchases from: United States, United Kingdom and Canada, with the top-selling cities on Black Friday including London, New York, and Los Angeles
Top product categories: Apparel & accessories, followed by health & beauty, and home & garden, with trending products including Snocks GmbH (Boxershorts), rhode (peptide glazing fluid), and Brooklinen (Luxe Core Sheet Set)**
Average cart price: $102.31 USD or $105.10 USD on a constant currency basis  
15%: Cross-border orders worldwide on Black Friday as a percentage of total orders
27%: Growth in POS sales made by Shopify merchants globally over last year's Black Friday
Visit datastories.shopify.com to view Shopify's annual Black Friday Cyber Monday Live Globe, which captures the impact Shopify-powered stores have across the globe.
---
*Shopify's 2022 Black Friday data is based on sales by Shopify merchants around the world from  November 24th 11:00 UTC to November 26th 8:00 UTC. 
**Shopify's Black Friday/Cyber Monday Shopping Index is a proprietary index that provides a unique look at what's trending during this busy shopping season based on orders, products added-to-cart, and pageviews across Shopify's merchants.
All data presented here (including worldwide sales) is approximate and is based on various assumptions. All data is unaudited and is subject to adjustment. All financial figures are in USD. Data represents online and offline sales made by Shopify's global merchants.