NHL travel protocols will be very stringent – TSN
National Hockey League travel protocols for players in road cities are expected to be very stringent, according to TSN Senior Hockey Reporter Frank Seravalli.
Players and staff will be limited to the game rink, practice rink, or team hotel, Seravalli reported. Seravalli added the language in the travel protocols continues to change and will further with input from provincial health authorities.
There will be no guests allowed in hotel rooms, no use of hotel gyms, and no housekeeping, per Seravalli. Players will also be assigned seats on buses and planes, with in-flight catering eliminated where feasible.
According to TSN's Ryan Rishaug, the British Columbian government remains unwilling to allow NHL teams to travel into the province for games. He reports that it may change as discussions continue but it remains their current position, even with the added safety protocols.
League source says at this point the BC government remains unwilling to allow NHL teams to travel into the province for games. That may change as discussions continue, but remains their position as of now, even with the added safety protocols outlined today by @frank_seravalli

— Ryan Rishaug (@TSNRyanRishaug) December 20, 2020
The NHL and NHL Players' Association reached a tentative agreement on Friday night to begin a 56-game regular season on Jan. 13 with teams hosting games in their own home arenas, wherever possible.
10 things: Raptors bounce back with suffocating defensive effort vs. Heat – Yahoo Canada Sports
The Canadian Press
TORONTO — The Maple Leafs needed all hands on deck without two-thirds of their top line. Minus both Auston Matthews and Joe Thornton, Toronto didn't miss a beat Friday. John Tavares scored the winner on a third-period power play and Frederik Andersen was stellar in making 30 saves as the Leafs picked up a 4-2 victory over the Edmonton Oilers. Adam Brooks, with his first in the NHL, Jimmy Vesey, and Mitch Marner, into an empty net, had the other goals for Toronto (4-2-0), which went 2 for 2 with the man advantage. William Nylander added a pair of assists, while Marner chipped in with one of his own. "A great effort by the group," said Vesey, whose team lost 3-1 to the Oilers on Wednesday. "No Auston, no (Thornton). Guys came in and stepped up. "It was a gutsy effort. We didn't like our game the other night." Matthews is day-to-day with upper-body soreness, while Thornton will miss at least four weeks after fracturing a rib. "We've got to play a little bit differently," Leafs head coach Sheldon Keefe said. "The group's really got to recognize the importance of every shift and how important it is to stay with the structure, stay with the plan. I thought we did that really well." Connor McDavid and Leon Draisaitl replied for Edmonton (2-4-0), which got 25 stops from Mikko Koskinen. "A good offensive team, you give them a little sniff, they're going to figure it out," McDavid said. "We made one too many mistakes." Down 2-1 through 40 minutes, the Oilers got even 50 seconds into the third when McDavid, who grew up just north of Toronto in Newmarket, Ont., scored his second-ever goal at Scotiabank Arena when he deftly tipped Ethan Bear's point shot past Andersen for his fourth of the campaign. The Leafs got a power play midway through the period when Toronto's new top line of Tavares, Marner and Zach Hyman started buzzing, with the latter forcing Koskinen to stretch for a great save. But the Edmonton goalie could do nothing on the Tavares winner — his fourth overall and second in as many games — at 11:46 on a redirection of Marner's shot after making another terrific stop on Toronto's captain moments earlier. Andersen shut the door from there before Marner iced it with his fourth into an empty net as Toronto held on for its fourth victory in six outings to open the abbreviated 56-game schedule. "To get a good, hard-fought win like that you need the whole group," Tavares said. "We got a good bounce-back." Most of the talk heading into the Leafs-Oilers showdown was about two offensive juggernauts, but despite all the star power, there was very little room at 5 on 5. "You get very familiar with your opponent, tendencies, adjustments that are being made game to game," Tavares said of a season featuring division-only play. "Things might be a little tighter than people expected. "There's a lot of respect on both sides knowing the capabilities." Andersen, who recorded his 139th victory with Toronto to pass Curtis Joseph for fourth in franchise history, said it was a good sign the Leafs managed to limit McDavid and Draisaitl's chances over the two games. "When you're facing two of the better players in the league it's a great task," he said. "It's been great to see the team respond and really take that role seriously, and not give them anything for free." With the Leafs missing Matthews and Thornton, Keefe went back to 12 forwards and six defenceman after dressing an extra blue-liner the last two games. Brooks, Pierre Engvall and Alexander Barabanov drew in up front, while Mikko Lehtonen was scratched on the back end. The Leafs got a power play early in the second, but the Oilers grabbed a 1-0 lead at 5:12 when Kailer Yamamoto threw the puck in front where Draisaitl fished it out of Nylander's skates and jammed home his second of the season. But Toronto got that one back on the same man advantage 43 seconds later when Jason Spezza fired a puck into the slot that glanced off Brooks and in for the Winnipeg native's first NHL goal in his eighth appearance. "That was the first game I've played in like 330 days or something like that, so it's been a long time," said the 24-year-old, who was part of Toronto's taxi squad before Friday. "It's nice to get that bounce, and nice for it to come from a guy like Jason Spezza. "A great moment I'll remember forever." Andersen then made a good stop outwaiting Jesse Puljujarvi on a break before Toronto pushed in front at 11:16 when Alexander Kerfoot intercepted an Adam Larsson pass behind Edmonton's net and quickly fed Nylander, who in turn patiently found Vesey to bury his second. "Those have been hard to come by," Keefe said of scoring at 5 on 5. "It was good to get one." Friday's opening 20 minutes weren't nearly as tight-checking as Wednesday's chess match, with a couple of chances at either end. Yamamoto, who was credited with the opening goal two nights earlier after the Leafs flubbed the puck into their own net, forced a good stop out of Andersen less than 30 seconds in. Leafs winger Wayne Simmonds then had an opportunity denied by Koskinen from the slot. Edmonton's Zack Kassian took a pass off the rush from McDavid that Andersen just got a piece of with the shaft of his stick. McDavid had another rebound effort denied by Andersen before Simmonds saw his redirection smothered by Koskinen. "Our best guys led us," Keefe said. "Just a real good team win — which we knew going in it was going to have to be." Notes: Toronto placed Thornton on long-term injured reserve, where he joined rookie winger Nick Roberston (knee). … Edmonton activated winger James Neal, who was previously on the NHL's list of unavailable players due to COVID-19, off injured reserve for his first action of the season. … The Oilers now head to Winnipeg for two against the Jets beginning Sunday before hosting the Leafs for another two-game set starting Thursday. … Toronto opens a four-game Alberta road trip Sunday in Calgary against the Flames. This report by The Canadian Press was first published Jan. 22, 2021. ___ Follow @JClipperton_CP on Twitter Joshua Clipperton, The Canadian Press
Report Cards: Power play stays hot, Andersen sharp as Toronto Maple Leafs earn split vs. Edmonton – Maple Leafs Hot Stove
We asked for more offense. Well, we got it.
After Toronto allowed three odd-man rushes to Edmonton in the first four minutes, it was clear this game wasn't going to be as boring as the last time these two teams met. Things did start to tighten up a bit after that, but there was noticeably more space available for both teams to create offense off of the rush.
Thanks to some strong goaltending and offensive pushback, the Leafs were able to prevail in the end, defeating the Oilers by a final score of 4-2, although the last goal was a Mitch Marner empty netter with 0.4 seconds left on the clock.
Let's be honest, no one reads these for the introductory paragraphs. It's time to grade some Toronto Maple Leafs!
***
5/5 Stars
Game Puck: Frederik Andersen (G, #31) — This was Andersen's best start of the season by far. He kept his team in the game with a stellar first period, making crucial stops on odd-man rushes and cross-ice passes. When we go back and look at the two goals, one was a last-second deflection by Connor McDavid, while the other was a brutal turnover to Leon Draisaitl right in front of the crease. It's hard to blame the goalie for either of those.
Ilya Mikheyev (LW, #65) — If he keeps playing like this, it's going to be hard to justify not playing him in the top six. The Soupman has looked explosive off the rush this season, blowing by defenders in transition. Here's a great example of Mikheyev using his speed to create a dangerous chance off the rush.
The pass obviously didn't connect, but that net drive is a high-percentage play when you're able to beat your man backdoor. It's something I'd like to see the Leafs do more of in transition: dish the puck out wide after gaining the zone, then barrel your way to the high-danger area.
Pierre Engvall (C, #47) — He's clearly one of Toronto's best 12 forwards. One factor is his contract; Engvall earns $175,000 more than an NHL team can "bury" under the current CBA, meaning he's quite a bit more expensive than the league-minimum depth options. We're talking about a team who waived Jason Spezza so they could save $6,000 per day – that cap space matters to Kyle Dubas, Brandon Pridham & company.
If Engvall improves the team's chances of winning, though, they need to play him. Tonight, he showed off his ability to transport the puck up the ice, which is an attribute they're sorely missing from their depth forwards at the moment. He also had a couple nice moments in the offensive zone, but it's his transition play in the neutral zone that really impresses me.
The combination of Mikheyev and Engvall worked really well in this game. If they get to play with a more skilled linemate than Wayne Simmonds, I could see it being an effective middle-six line.
***
4/5 Stars
Alex Kerfoot (C, #15) — Most fans aren't going to obsessively watch players in neutral zone defence, but it's a major component of driving results. Kerfoot was excellent in this department on Friday night, getting his stick in the passing lanes and intercepting stretch passes through the middle of the ice. He didn't get a chance to use his speed for much offensively, but his role this season is to provide value defensively as a checking 3C this season. I'd say mission accomplished in this game.
The Muzzin-Holl Pairing — When was the last time Toronto had two pairings that you genuinely trusted? Every so often, I'll hear people complain about Jake Muzzin or Justin Holl, but I see a pairing you can put out there for 20-plus minutes a night and not think twice about it.
Holl was more noticeable in this game, which makes sense considering he tends to be the one activating into the play while Muzzin sits back. Both players did a great job boxing out Edmonton forwards in front, keeping things to the outside, and stepping up in the neutral zone when they had a chance.
That's how you defend the blue line in transition. Holl doesn't give McDavid any space to operate, which leads to a turnover and odd-man rush the other way. We see these types of plays a lot from Holl, and I don't see it ending anytime soon.
3/5 Stars
William Nylander (RW, #88) — This was such an up and down game for Nylander, so let's start with the good. He showed off his puck-carrying prowess, skating from end-to-end to create a few chances off the rush. When Nylander wanted a loose puck, he was able to go get it with a strong stick on the forecheck.
He also did this.
How many open nets is Jimmy Vesey going to be staring at thanks to #88 this season?
Nylander would've ended up in the 4 or 5-star club if not for a few ghastly moments vs. Draisaitl.
Earlier in the game, Nylander got beat by Draisaitl for a 2-on-1 rush because he wasn't moving his feet on the backcheck. Every player has flaws in their game they need to clean up, but with Nylander, they're so glaringly obvious that I can understand why Leafs fans get frustrated with him at times.
Zach Hyman (LW, #11) — He won the race to beat out an icing call four separate times in this game. That relentless motor on the forecheck is part of what makes Hyman such an effective complementary player. He also got to show off his wheels in the third period.
I don't remember rookie Zach Hyman making these plays off the rush. He's come a long way.
Wayne Simmonds (RW, #24) — There was a shift in the first period where he won a puck battle along the wall, made the next pass, then got himself to the front of the net while his four teammates cycled the puck around and created a few chances. That's more of what we want to see from Simmonds
TJ Brodie (RD, #78) — He wasn't able to make plays up the ice as often as you'd like, but defensively, I'm really liking what I see from Brodie. He's done a great job of taking away passes through the middle of the slot. Brodie also has a knack for knowing when it's the right time to commit to getting down to block a high-quality shot or when it's time to slide to take away the backdoor pass. He got knocked over by Ryan-Nugent Hopkins on the forecheck prior to the McDavid goal, which isn't something you love to see, but I've been liking his steady game so far this season.
Travis Dermott (LD, #23) — He's looked much smoother out there this season. After battling back from a shoulder injury last year and never really looking like the same Travis Dermott we remembered from his first couple seasons, I'm hoping this is the year he's able to take that next step. So far so good for him; he's looked much more composed with the puck lately.
Coaching Staff — Do we blame the coach when a team comes out of the gate and allows three odd-man rushes in four minutes? Do we give Sheldon Keefe & company credit for righting the ship afterwards? I'm never really sure how to hand out these grades, but I liked the fact that PP1 was top-loaded and the 5-on-5 lines were more or less optimized. Now we just need to find a way to get Mikheyev some more ice time.
***
2/5 Stars
Zach Bogosian (RD, #22) — The 1-on-1 between McDavid and Bogosian went about as well as you'd think.
This is why you shelter #6 defensemen.
The rest of Bogosian's game actually wasn't too bad. He delivered a few nice hits in the neutral zone, tied up opposing forwards who were looking for a backdoor pass, and even got himself into some decent shooting positions off the rush. His impact on Toronto's breakout went about as well as you'd think considering his limited puck-skills and passing ability.
Jimmy Vesey (LW, #26) — Aside from scoring another "freebie" as Ray Ferraro put it, I didn't have many notes on Vesey. He was able to use his long frame to get his stick on a few passes in the defensive zone, most notably in the 6-on-5 situation late in the game.
John Tavares (C, #91) and Mitch Marner (RW, #16) — They each picked up a goal (Marner's an empty netter), but overall, they got outplayed by the McDavid line in this game to the tune of 28% possession in the matchup. It's always a tough task going up against the most dangerous offensive player in the world. That said, you'd hope that your two best (healthy) players could avoid getting hemmed in by #97 at even strength.
The two did connect on this power-play deflection, which ended up being the game-winning goal.
That's some great hand-eye by Tavares, who's one of the best in the business in that department.
The 4th Line — Aside from a lucky Adam Brooks goal of his skate on the power play, there wasn't much to see here. Alex Barabanov cleared the bar of me actually remembering a few plays he made in this game, but again, nothing super dangerous offensively or notable defensively. Jason Spezza made a few nice passes at even strength, whereas Brooks seemed to be fighting the puck for most of the night.
I don't want to be too mean to a guy who scored his first NHL goal, so let's at least watch it.
Sometimes hockey is such a weird sport.
***
1/5 Stars
Morgan Rielly (LD, #44) — Burn the tape. Rielly struggled to get the puck going in the right direction on Friday night, spending most of his time in the defensive zone. He had a couple nice sequences offensively, but that was undone by everything he was giving up the other way.
---
Heat Map
Here's a quick look at where each team's shots were coming from at even strength, courtesy of Natural Stat Trick.
When you consider the amount of pre-shot movement and odd-man rushes Edmonton was able to generate in this game, the heat map undersells their shot quality in this game. They outplayed Toronto at 5-on-5, but Frederik Andersen outplayed Mikko Koskinen.
---
Game Score
Game score is a metric developed by The Athletic's Dom Luszczyszyn to measure single game performance. You can read more about it here.
---
Final Grade: B
How Kirby Yates fits into Toronto Blue Jays' bullpen picture – TSN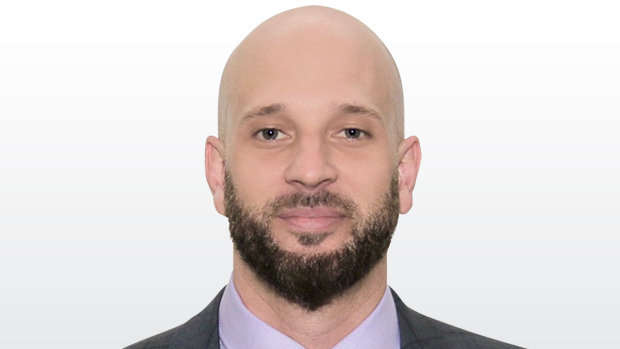 TORONTO — For the first time in six years, the Toronto Blue Jays will head into spring training without a set-in-stone closer.
Back in 2015, it was a 20-year-old Roberto Osuna emerging out of the low minors to claim the role, before he was rightly jettisoned the heck out of Toronto in July of 2018 in exchange for Ken Giles, who held the role to start each of that last two seasons.
This spring, with Giles out for the year and still sitting on the free-agent market, there's going to be a lot of talk surrounding the ninth-inning role and a lot of eyes watching for a potential bounceback for Kirby Yates and a potential full-season breakout for Jordan Romano.
As of today, it's Yates, Romano and Rafael Dolis as the clear high-leverage choices for manager Charlie Montoyo, with the front office also on the hunt for another arm to add to that mix, potentially left-hander Brad Hand.
If this were 10 years ago, Yates would have already been named the closer.
But bullpens don't work the same way anymore and the Jays are one of the teams interested in — but not married to — keeping their roles fluid, a la the creative Tampa Bay Rays.
That doesn't mean one pitcher won't end up with the majority of the saves, it just means matchups, rest and a host of other factors will dictate the usage on most nights.
It's the way things should be done, too.
The ninth inning isn't always the turning point and doesn't always have the most important outs, but relievers are also historically creatures of habit and some prefer set roles and knowing exactly how they're going to be used.
Even though a wonky right elbow and subsequent surgery to remove bone chips in August resulted in a lost season for the soon-to-be 34-year-old Yates, his 2019 season was the reason he was such a coveted reclamation project on the free-agent market.
It only took a $5.5 million base salary to land him, but he could earn up to $4.5 million in additional incentives.
If he looks anything like two years ago when he closed out 41 games for the San Diego Padres with a dominant splitter leading to a 1.19 ERA across 60 appearances, he'll be worth every penny and will likely end up with the majority of the saves.
"I think I need to first prove I'm healthy, and then I need to prove I'm still myself and capable of doing it," Yates said. "I think if I can go out there and do those two things, I think I have a good opportunity of being able to get that ninth inning. But it is what it is. I'll take any role I can get, as long as I can go out there and pitch and do my job and help us win. If I'm pitching in the eighth inning and there's somebody better for the ninth inning, that's totally fine. If I'm locked in and doing my stuff, that means the guy that's getting that ball in the ninth inning is going to be pretty good and that's all you want in the ninth inning."
It's impossible to know if Yates can get back to that level until he's on a mound facing hitters in camp, but the fact he never relied on huge velocity is encouraging if he can simply find the feel for his splitter again.
Calling it one of the best pitches in baseball when it's working is not a stretch.
The problem with relievers is they come and go and you just never really know.
Yates went from being claimed off waivers twice in seven months in 2016/17 to being the best closer in baseball two years later.
"I think it was about halfway through 2017," Yates said of when he found the feel for the splitter, a pitch that was still fairly new at the time. "I had thrown it enough in a big-league game and faced enough good big-league hitters to where I felt every time I threw a good one, it worked. It was just about being able to throw those good ones more consistently. The more I threw it, the better it got."
Health and finding that pitch again are the two obvious keys for Yates in 2021.
A season like 2019 would have him primed to re-enter the free-agent market next winter as one of the top options.
"I think when I'm healthy I can go out there and attack hitters and kind of dictate at-bats," Yates said. "I think that's one of those things that I've gotten pretty good at the last few years. I think I'm getting smarter as a pitcher as I get older and needing that opportunity to apply that on an every night basis is very important to me and especially being able to re-establish myself and prove myself.
"I'll find out everything once I get to spring training and face hitters and I get to really judge where I'm at. As far as right now, I feel really good."
For Montoyo, the perfect bullpen scenario likely involves some combination of Dolis and Yates residing in the eighth and ninth innings, with Romano being used as the fire extinguisher — the arm called upon to put out hot-spots in key situations — if he looks anything like he did before last year's freak finger injury.
But it's worth repeating: You really just never know with relievers from year to year.
Like Dolis' emergence last year on an under-the-radar free-agent deal, Tyler Chatwood, who signed a one-year contract for $3 million this week, could also play a role if he takes to the shift to the bullpen after being a starter for the majority of his career.
Then there's lefty Ryan Borucki and potentially Julian Merryweather, who looks like a future closer type if the Jays can't successfully turn him into a starter.
Add in another free-agent arm like Hand, Jake McGee or Trevor Rosenthal and it's suddenly a formidable group of high-leverage options on paper.
In the end, performance usually sorts out the pecking order.
"It's just about communication and understanding what your job is that night," Yates said about today's role-less bullpen usage. "Whether it's going to be the seventh, eighth or ninth, I think I've done it all where I know how to prepare for it.
"The more guys you can rely on, the better because that takes the load off everybody else and it kind of makes it easier for everybody to settle down into roles and kind of understand what situation they're going to pitch in. I think when you can do that, it's easier for guys to prepare and kind of understand what their role is and how to go out there and get their job done."
As for what led Yates to pick the Blue Jays over a number of other suitors, it was the young core and the front office's pitch.
A few hours later after Yates agreed to terms, they made the big splash late Tuesday night.
"When you sign a guy like George Springer, it's like, boom, OK perfect, this is awesome," Yates smiled. "It's just exciting to be a part of that, a team that's trying to push really hard to go to the next level."​