Northern entrepreneurs rely on social media, virtual markets during pandemic – CTV News Northern Ontario
For those who operate a business from home, online marketing can be the be-all and end-all. That's particularly true for northern entrepreneurs who used to rely on in-person vendor markets for exposure.
For North Bay's Tianna Ouellette, who sells homemade items like candles, bracelets and scrunchies, it's critical to diversify your business strategy by using every online avenue possible.
"Posting all the time, different little videos here and there, making different things to attract different people," said Ouellete, owner of Marbelco.
Virtual markets have become a popular option for small businesses to gain exposure to a larger audience. They direct consumers to the merchants' websites and collect analytic data that the businesses can use to inform their next strategy.
That's something Ouellette tried, as well as Elliot Lake-based Ashley Doiron, who owns a homemade clothing business.
"It really allows people in other communities to see that I'm here," said Doiron, of The Simple Things Co.
"We are (located in) a small northern community and I don't have a brick-and-mortar store, so people can't just come and view the items."
Tina McDonald, however, who operates a home boutique clothing business said virtual markets haven't brought much traffic her way.
Her customer demographic of women aged 35 and older are most active on Facebook and have been more responsive to live-streamed sales, where she shows off her catalogue, describes the feel of the items and has different people try them on in real-time.
McDonald said selling clothing can be particularly difficult to only do online.
"I think no matter what it is, people still feel the need to touch things, to see things for themselves and there's only so many ways to show them online," she said.
Ouellette said she often exchanges advice with fellow entrepreneurs and that the general attitude is trial and error—and a drive to find different marketing tactics.
"It takes a lot, but if you keep pushing, keep going, it does get out there," she said.
7 Tips to Grow Your Audience on Every Social Media Platform [Infographic] – Social Media Today
Are you looking for ways to get more social media followers? Want to grow your audience by sharing the right social media content?
The team from Giraffe Social Media share their tips to get more followers in this infographic.
Here's a quick summary:
Repackage and repurpose
Steal like an artist
Trends are your friend
FAQs can be content
Get social on social
Collaborate everywhere
You need a newsletter
Check out the infographic for more detail.
Links, News and Notes: HHOF Decisions, Growing the Game on Social Media, and Free Agency – Silver Seven
It's the Monday edition of Links, News and Notes!
If you buy something from an SB Nation link, Vox Media may earn a commission. See our ethics statement.
Share this story
Company buying Trump's social media app faces subpoenas – ABC News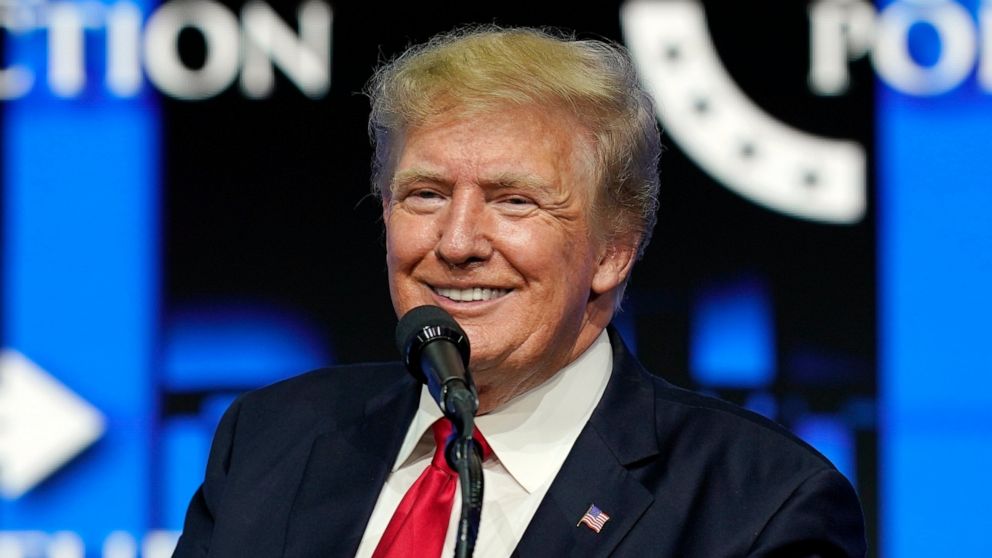 NEW YORK — Shares of Digital World Acquisition Corp. dropped 10% in morning trading Monday as the company reported that the subpoenas and a related investigation by the Department of Justice and the Securities and Exchange Commission could delay or even prevent its acquisition of the maker of Trump's Truth Social app.
The Justice Department subpoenas follow an ongoing probe by the SEC into whether Digital World broke rules by having substantial talks about buying Trump's company starting early last year before Digital World sold stock to the public for the first time in September, just weeks before its announcement that it would be buying Trump's company.
Trump's social media venture launched in February as he seeks a new digital stage to rally his supporters and fight Big Tech limits on speech, a year after he was banned from Twitter, Facebook and YouTube.
The Trump Media & Technology Group — which operates the app and was in the process of being acquired by "blank-check" firm Digital World — said in a statement that it will cooperate with "oversight that supports the SEC's important mission of protecting retail investors."
The new probe could make it more difficult for Trump to finance his social media company. The company last year got promises from dozens of investors to pump $1 billion into the company, but it can't get the cash until the Digital World acquisition is completed.
Stock in Digital World rocketed to more than $100 in October after its deal to buy Trump's company was announced. The stock traded at just around $25 in morning trading Monday.
Digital World is a special-purpose acquisition company, or SPAC, part of an investing phenomenon that exploded in popularity over the past two years.
Such blank check companies are empty corporate entities with no operations, only offering investors the promise they will buy a business in the future. As such they are allowed to sell stock to the public quickly without the usual regulatory disclosures and delays, but only if they haven't already lined up possible acquisition targets.
Digital World said in a regulatory filing Monday that each member of its board of directors has been subpoenaed by a grand jury in the Southern District of New York. Both the grand jury and the SEC are also seeking a number of documents tied to the company and others including a sponsor, ARC Global Investments, and Miami-based venture capital firm Rocket One Capital.
Some of the sought documents involve "due diligence" regarding Trump Media and other potential acquisition targets, as well as communications with Digital World's underwriter and financial adviser in its initial public offering, according to the SEC disclosure.
Digital World also Monday announced the resignation of one of its board members, Bruce Garelick, a chief strategy officer at Rocket One.