Nvidia is acquiring Arm for $40 billion
Nvidia said Sunday it is acquiring chipmaker Arm from SoftBank for $40 billion. Arm will operate as an division of Nvidia and will remain headquartered in the UK, and, will "continue to operate its open-licensing model, while maintaining its global customer neutrality," the company said. But the deal is still likely to face intense regulatory scrutiny.
SoftBank bought Arm in 2016 for $31 billion. The British company's intellectual property helps power mobile device processors for companies including Apple, Samsung, and Qualcomm. Arm has likely only increased in value since the SoftBank acquisition, with Microsoft making an ARM-based Surface and a version of Windows for Arm, and Apple planning to switch future Macs to Arm-based chips.
Nvidia is the leading maker of GPUs, which Arm also designs, but other than its Tegra line of mobile chipsets used in devices like the Nintendo Switch, Nvidia doesn't do much in the way of CPU design or mobile hardware.
Speaking to Forbes, Nvidia CEO Jensen Huang said that his first priority after the acquisition would be to "bring NVIDIA technology through Arm's vast network." However, that doesn't necessarily mean that Arm will change its current licensing model. Bloomberg reports that "Huang said Nvidia is spending a lot of money for the acquisition and has no incentive to do anything that would cause clients to walk away."
Perhaps to underline that it intends to keep Arm a neutral provider of technology in the short term, the deal stresses that Arm will continue to be headquartered in Cambridge, UK and Nvidia says it will invest in building a new AI research center there. Nvidia is positioning the acquisition as setting up the next stage of AI computing. Both Nvidia and Arm see opportunities for growth in enabling AI software that can run on Arm's chips from those on tiny smartphones to huge servers.
Nvidia once had big ambitions to make CPUs for phones but had little success. This acquisition could obviously change that, but it appears that at least initially the focus will be on data centers. "What will change is the rate of our roadmap. We know for sure that data centers and clouds are clamoring for the Arm microprocessor, the Arm CPU," Huang tells Forbes. "Energy efficiency directly translates to computing capacity, computing throughput, and the cost of provisioning service."
The news underscores just how successful Nvidia has been in the past five years, focusing on areas like GPUs, self-driving cars, and AI.
The acquisition will of course face regulatory scrutiny in an environment that's less friendly to mergers than at any time in recent memory. However, the fact that Nvidia and Arm don't directly compete could be helpful in navigating that process.
Source:- The Verge
Exxon To Cut 1,900 Jobs In The U.S. – OilPrice.com
By Tsvetana Paraskova – Oct 29, 2020, 3:30 PM CDT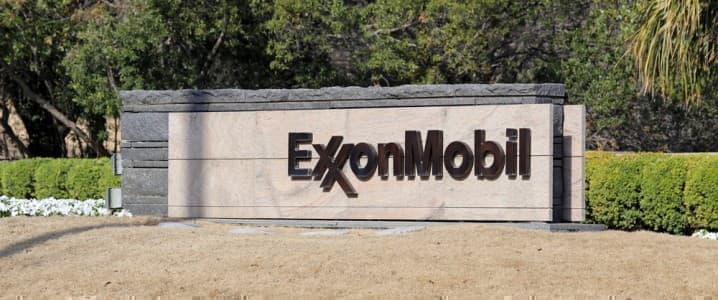 ExxonMobil said on Thursday that it will cut around 1,900 jobs in the United States in its latest attempt to cut costs and protect its balance sheet amid low oil prices and weak global oil demand due to the pandemic.
"As part of an extensive global review announced earlier this year, the company plans to reduce staffing levels in the United States, primarily at its management offices in Houston, Texas. The company anticipates approximately 1,900 employees will be affected through voluntary and involuntary programs," Exxon said in a statement on Thursday, a day before it is set to announce its Q3 earnings and a day after it kept its quarterly dividend flat for the first time since 1982.
Exxon has already said it would cut 1,600 jobs in Europe as part of efforts to rein in costs.
Announcing the cuts in the United States, the supermajor said today that "These actions will improve the company's long-term cost competitiveness and ensure the company manages through the current unprecedented market conditions. The impact of COVID-19 on the demand for ExxonMobil's products has increased the urgency of the ongoing efficiency work."
After the press release announcing the job cuts, shares in Exxon (NYSE: XOM) climbed by 2.57 percent as of 12:21 EDT, even though oil prices were down by 4 percent at the same time.
Related: Venezuela's Oil Major Sees Oil At $35 Through 2021
On Wednesday, ExxonMobil said it was keeping its quarterly fourth-quarter dividend flat at $0.87 per share – the first time in 38 years that the company has failed to increase the dividend it has been paying for more than 100 years.
Exxon is set to report on Friday its third straight loss in its upstream business this year, as lower oil demand continues to hurt oil companies' profitability.
For the second quarter, Exxon reported at the end of July its second consecutive quarterly loss, which was the worst loss for the U.S. supermajor in its modern history.
By Tsvetana Paraskova for Oilprice.com
More Top Reads From Oilprice.com:
Tsvetana Paraskova
Tsvetana is a writer for Oilprice.com with over a decade of experience writing for news outlets such as iNVEZZ and SeeNews.
The TSX Composite Index Fell Almost 5%: Is the Stock Market Crash 2.0 Here? – The Motley Fool Canada
For a long time, billionaire investors like George Soros and Warren Buffett have been saying that a second stock market crash is in the making. The TSX Composite Index surged 30% between April 1 and September 1 after falling 34% in March. The market crashed when the COVID-19 pandemic struck, and the market rallied on the back of the government stimulus package.
There were fears that the second wave of pandemic after the reopening of the economy would repeat the March sell-off. These fears are materializing. The increasing COVID-19 cases in the U.S., Canada, and Europe are recreating conditions of a lockdown. But this time, there won't be a complete nationwide lockdown but tighter travel restrictions. Governments are better prepared to handle a coronavirus outbreak than they were in March.
Is the stock market crash 2.0 here?
George Soros stated that the free money coming from the fiscal stimulus package created a liquidity bubble, which drove stock valuations to new highs. When the valuations are high, there is more downside than upside.
The stock market was already bearish when the Canada Revenue Agency (CRA) delayed Canada Recovery Benefit (CRB) payments because of a technical glitch. The liquidity coming from the stimulus package was drying up. The COVID-19 resurgence accelerated the bearish tone. The TSX Composite Index has fallen 4.7% in the last three trading days and 6.2% in 13 trading days. In the March-sell off, the Index fell 11.8% in three trading days and 18.7% in 13 trading days.
The potential of another wave of pandemic hurt Air Canada (TSX:AC) and Suncor Energy (TSX:SU)(NYSE:SU) the most. Their stock prices fell 11.6% and 10.2%, respectively, to their March lows. Even virus stocks like Shopify, Lightspeed POS, and Kinaxis dipped single digits this week.
Companies are releasing their third-quarter earnings. The TSX Composite Index decline was partially offset by earnings surprises. For instance, better-than-expected third-quarter earnings sent RioCan REIT stock up 2.46%.
Stocks in the red
AC and Suncor are already struggling with sluggish air travel and oil demand. Another wave of tighter restrictions dampened any hopes of a recovery this year. The stock price momentum of AC and Suncor was range-bound since the pandemic. The recent dip pushed their stock prices to the lower end of their price range. AC stock has found support at $15. But Suncor stock lost its support and fell below $15. Warren Buffett exited airline stocks but retained his investment in Suncor in April.
A prolonged sector weakness leads to consolidation. The oil and gas industry has been in crisis for six years, and the pandemic has made things worse. Moreover, interest rates are near zero, creating an opportunity to acquire companies with strong assets at an attractive price.
The Canadian oil and gas industry saw its first mega-merger; Cenovus Energy agreed to acquire Husky Energy for $3.8 billion. Analysts believe that this could be the beginning of a mergers and acquisition supercycle. Suncor is in a far better position than most oil and gas companies because of its integrated business model. Its third-quarter earnings gave a snapshot of its liquidity, which will help it withstand crisis and operating efficiency that will help it return to profit when the oil price recovers to US$45/barrel.
The airline industry is already consolidated. It might undergo further consolidation, or some airlines might declare bankruptcy. For instance, AC slashed the Transat A.T. bid price by more than 70% to $190 million. But this deal could fall in jeopardy if AC faces the risk of bankruptcy.
What should you do in this stock market pullback?
The recent dip in the stock market has created an opportunity to buy post-pandemic stocks at discount. Suncor has growth potential, but its growth comes with risks. There are better stocks like Enbridge and RioCan, which have dividend yields of over 8.86% and 9.97%, respectively. These stocks are also reporting profits and positive cash flows. The stock market pullback has created an opportunity to lock such high-dividend yields for a lifetime.
Here are some more quality stocks to buy in the recent stock market pullback.
The 10 Best Stocks to Buy This Month
Renowned Canadian investor Iain Butler just named 10 stocks for Canadians to buy TODAY. So if you're tired of reading about other people getting rich in the stock market, this might be a good day for you.
Because Motley Fool Canada is offering a full 65% off the list price of their top stock-picking service, plus a complete membership fee back guarantee on what you pay for the service. Simply click here to discover how you can take advantage of this.
Fool contributor Puja Tayal has no position in any of the stocks mentioned. Tom Gardner owns shares of Shopify. The Motley Fool owns shares of and recommends Enbridge, Shopify, and Shopify. The Motley Fool owns shares of Lightspeed POS Inc. The Motley Fool recommends KINAXIS INC.
Canadian economic growth cools to 1.2% in August – CBC.ca
The Canadian economy grew in August as real gross domestic product rose by 1.2 per cent in August, Statistics Canada reported Friday.
That marked the fourth straight month of growth following the steepest drops on record back in March and April amid pandemic lockdowns. August's figure was down from the 3.1 per cent expansion seen in July.
The August number was still ahead of what forecasters had been expecting. According to financial data firm Refinitiv, economists had been predicting growth of 0.9 per cent for the month.
Despite the recent string of growth, overall economic activity is still about five per cent below February's pre-pandemic level, Statistics Canada said.
September growth is forecast
Preliminary information from Statistics Canada indicates real GDP was up 0.7 per cent in September, with increases seen in the manufacturing and public sectors, as well as in mining, quarrying and oil and gas extraction.
"This advanced estimate points to an approximate 10 per cent increase in real GDP in the third quarter of 2020," Statistics Canada said. Back in the second quarter, the country's GDP shrank by 11.5 per cent in the three-month period between April and June.
Assuming the economy contracts in October and November as a result of a resurgence of coronavirus cases, fourth-quarter GDP looks likely to undershoot the Bank of Canada's "tepid" forecast for a seasonally adjusted annual rate of one per cent, said CIBC Capital Markets senior economist Royce Mendes.
"It appears that the economy was slowing more than expected heading into the fourth quarter, and the most likely outcome now suggests that GDP barely advanced during the period," Mendes said in a commentary.
BMO chief economist Doug Porter said the way forward has been deeply clouded by the second wave and renewed restrictions, so growth will cool considerably in the fourth quarter.
"However, we suspect that with ongoing massive fiscal support, less restrictions than earlier, and, simply, that consumers and businesses have learned to operate in this new environment, the late-year setback should be relatively mild," Porter said. "In fact, we continue to expect modest growth overall for [the fourth quarter]."