One of the best Tesla alternatives just became an even bigger thorn in Elon Musk's side
Electric vehicle company Polestar just revamped its Polestar 2 for 2024.
The sporty luxury sedan is now an even more attractive alternative to Tesla's popular Model 3.
The base 2024 Polestar 2 gets 300 miles of range and 299 horsepower.
One of the best Tesla alternatives on the market just got even more appealing.
Polestar on Tuesday unveiled the 2024 Polestar 2 sedan. With longer range, enhanced performance, and updated looks, the sporty electric sedan has become an even fiercer competitor to Tesla's popular Model 3.
The refreshed Polestar 2 gets an upgraded battery pack that boosts range to an estimated 300 miles for the single-motor, rear-wheel-drive version. That's up from 270 miles in the previous model. The sedan still comes in a dual-motor, all-wheel-drive variant as well, which is now rated for 270 miles of range (up from 260.) The new pack can also charge faster than before, at a rate of 205 kilowatts.
The base, $44,000 Model 3 is rated for 272 miles of range, while the longest-range version gets 338 miles on a full charge.
New, more powerful motors mean the single-motor Polestar 2 now makes 299 horsepower (up from 231) and hits 60 mph in 5.9 seconds. The all-wheel-drive version now cranks out 421 horsepower and 546 pound-feet of torque, allowing a 0-60-mph dash of 4.3 seconds, Polestar says. It also biases power to the rear wheels which "increases driving pleasure," according to the company, which is owned by Volvo and the Chinese auto group Geely.
"Changing from front- to rear-wheel drive in the single-motor variants, and re-calibrating the torque ratio in the dual-motor variant for an increased rear-wheel drive feel, elevates the Polestar 2 driving experience to a whole new level," Joakim Rydholm, Polestar's head of chassis development, said in a press release.
And the Polestar 2 now comes standard with much more driver-aiding tech, including blind-spot monitoring, adaptive cruise control, and a 360-degree camera, which were all optional before. If Polestar wants to snag buyers from Tesla's tech-filled and Autopilot-enabled cars, it's a logical choice.
Tesla is facing an onslaught of competition from the likes of Polestar, Ford, and Hyundai as established automakers get serious about electric vehicles and unleash increasingly appealing offerings. It recently slashed its prices to boost sales as its relative market share begins to shrink.
Polestar hasn't released pricing yet, but expect the new Polestar 2 to start slightly above its current price of $48,400. One big advantage for the Tesla Model 3: It qualifies for the federal EV tax credit of $7,500. The Polestar 2 isn't made in North America (it's assembled in China) so it isn't eligible.
Cheapest Samsung Galaxy S23 model to arrive with downgraded storage technology – Notebookcheck.net
Oppo Reno8 T 4G Sunset Orange model poses for the camera, revealing key specs – GSMArena.com news – GSMArena.com
Oppo will launch the Reno8 T 4G in the Philippines on February 8, and we already know what it looks like since Oppo has listed it on its online store. The company hasn't divulged the Reno8 T 4G's specs, but rumors claimed it will be powered by the Helio G99 SoC. We can confirm that Reno8 T 4G will have the Helio G99 chip at the helm, thanks to live images of the smartphone we received from an anonymous tipster.
We received three pictures, one of which shows us the "About device" screen of the Reno8 T 4G (CPH2481), displaying the smartphone's specs: Helio G99 SoC, 6.43″ screen, and Android 13-based ColorOS 13. The smartphone has 8GB RAM (+8GB virtual RAM) and 256GB storage, but there could be more memory options that are yet to be officially confirmed.
The Oppo Reno8 T 4G will come with four cameras – a 32MP selfie camera inside the display's punch hole and a 100MP primary camera on the rear joined by two 2MP units.
Another image shows us the screen refresh rate settings, which confirm the Reno8 T 4G will pack a 90Hz screen, and you'll have the option to choose between 60Hz and 90Hz refresh rates. However, there is no Auto option on the Reno8 T 4G, which can automatically switch refresh rates depending on the apps and content displayed on the screen. This picture also shows the NFC icon in the status bar, meaning the Reno8 T 4G will have an NFC chip onboard.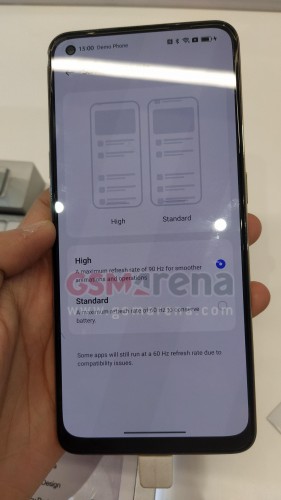 The third photo shows us the Reno8 T 4G's rear. We are looking at the Sunset Orange version with a leather design, but it's unclear if this is the Fibreglass-Leather design we've previously seen on F21 Pro 4G or something different.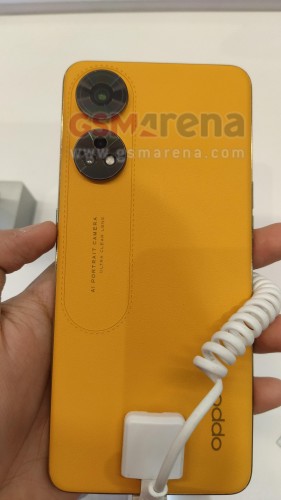 We know the Oppo Reno8 T 4G will also come in Midnight Black color with the Oppo Glow design, and it remains to be seen if there will be more color options or just these two.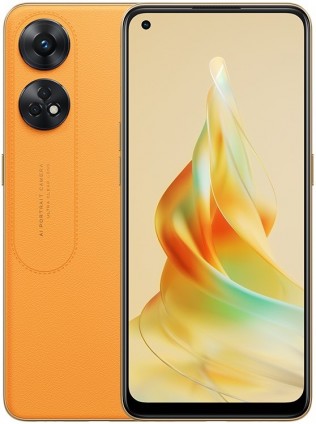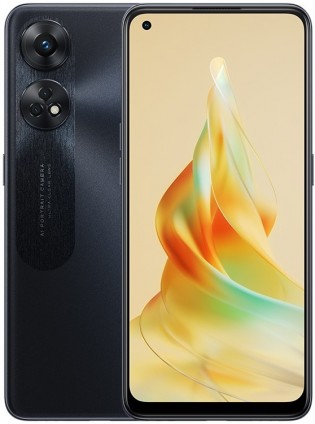 Oppo Reno8 T 4G Sunset Orange • Oppo Reno8 T 4G Midnight Black
There's also a 5G variant of the Oppo Reno8 T, which packs a curved screen with a centered punch hole. It's rumored to come with the Snapdragon 695 chip, and we are expecting it to be launched in the first or second week of February.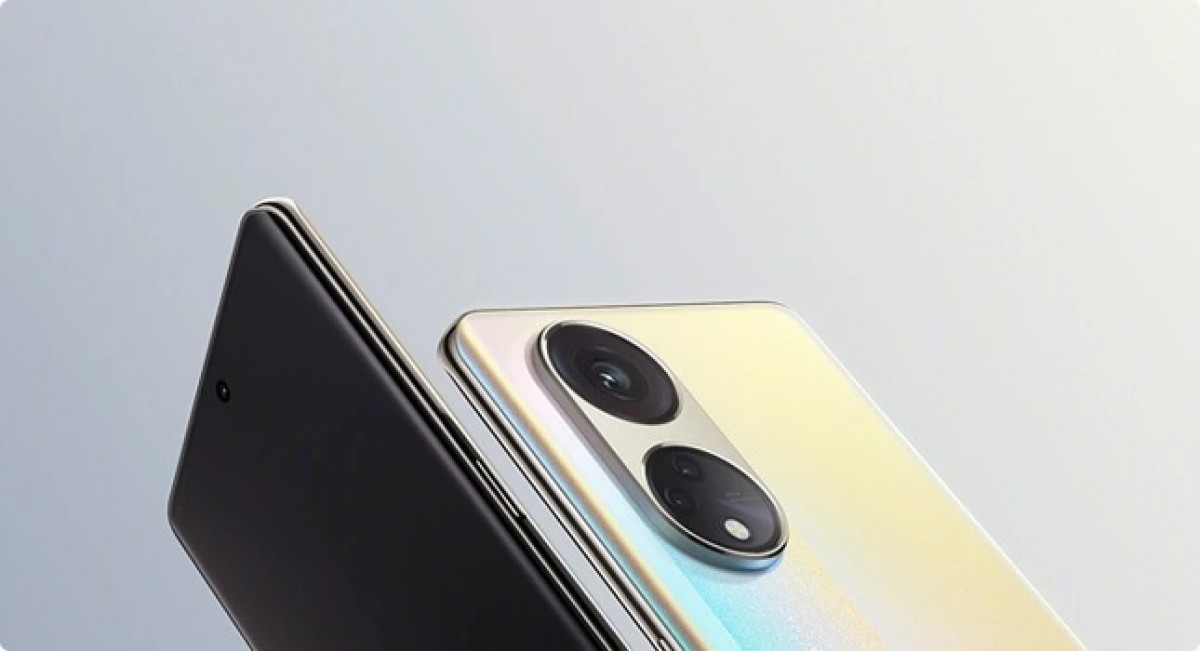 Oppo Reno8 T 5G
Thanks for the tip, anonymous tipster!
OnePlus 11R confirmed to have Snapdragon 8+ Gen 1 at the helm – GSMArena.com news – GSMArena.com
OnePlus is having a big event on February 7, where it will launch the OnePlus 11 and Buds Pro 2 for the global markets in addition to unveiling new products. One of them is the OnePlus 11R which is officially confirmed to have the Snapdragon 8+ Gen 1 SoC at the helm.
The next generation of power is here. It's time to get ready for a new way to experience the #ShapeofPower with the all-new #OnePlus11R 5G.

— OnePlus India (@OnePlus_IN) January 27, 2023
OnePlus hasn't divulged any other specs of the OnePlus 11R yet, but rumors claim the smartphone will come with up to 16GB RAM and 512GB storage, a 6.7″ 120Hz AMOLED screen, and 5,000 mAh battery with 100W wired charging.
The OnePlus 11R will have a 50MP primary camera on the rear and sport a 16MP camera on the front for selfies and video calls.

You can expect OnePlus to reveal a few more details about the OnePlus 11R in the days leading to the February 7 event.