Ontario deploys rapid COVID-19 tests that can turnaround results in under 20 minutes to hospitals, long-term care homes – CP24 Toronto's Breaking News
The Ontario government has started to deploy rapid COVID-19 tests to hospitals, long-term care homes and regions of high-transmission as the province continues to combat a second wave of the novel coronavirus.
Premier Doug Ford along with his health minister and minister of long-term care made the announcement in Toronto Tuesday afternoon.
So far, the government has received roughly 98,000 ID NOW rapid tests and 1.2 million Panbio rapid antigen tests with another 1.5 million more Panbio tests expected by the end of November.
"The new rapid tests are game changers," Ford said during an announcement at Humber River Hospital in Toronto on Tuesday. "These new tests can turnaround test results in minutes instead of days."
Ford said both tests can provide results in under twenty minutes.
The ID NOW test detects the novel coronavirus using a nasal, nasopharyngeal or throat swab, while the Panbio test uses a nasopharyngeal swab only.
"I want to thank Health Canada for getting these in and then once it gets in, put them in the distribution center and we allocate it to the most vulnerable areas throughout Ontario, no matter if it's northern rural areas, or the long-term care homes," Ford said.
"We got the logistics down pat, they're out there as we speak right now people are using them as we speak right now and the more that come in the more we're going to get throughout the system," he added.
The ID NOW tests are initially being used in hospitals and assessment centres in rural and remote communities, and to test people as part of early outbreak investigations in hot spot regions.
Two hospitals, Ottawa Hospital and Soldiers' Memorial Hospital in Orillia, Ont., are also using ID NOW tests, with 20 more hospitals preparing to launch rapid testing, according to the government.
"We have moved these tests out as quickly as possible, making sure that we do the necessary examination of the ones that have been received making sure that they're ready to go, then making sure that we have the right allocations going to the right places," Health Minister Christine Elliott said at the press conference.
Ford commented on the significance of these rapid tests in the health-care system as infections are on the rise across the province, particularly in the hot spots of Toronto and Peel Region, which both entered the "lockdown" zone of the government's COVID-19 response framework on Monday.
"Over the next few weeks dozens of our long-term care homes will use these tests to test staff and visitors to keep our long-term care residents safe while ensuring essential caregivers can continue to visit and worry less about endangering their loved ones," Ford said.
ID NOW tests are currently being distributed in Simcoe Muskoka, Southewestern Ontario and Eastern Ontario. The government says the program will be expanded to other areas of the province next month.
Plans are in the works to roll out the rapid tests to Toronto and Peel and the government said it's collaborating with Ontario Health and local public health units to eventually deploy the tests across the province. The government did not say how long it will take for the rapid tests to be deployed across the whole province.
Meanwhile, the Panbio rapid tests will support a screening program for long-term care homes and other workplaces.
The government says the Panbio tests have already been deployed to six long-term care operators for potential roll out to more than 30 long-term care homes, 27 retirement homes, eight hospitals and 11 industry partners, including Ontario Power Generation, Air Canada and Magna.
The Panbio rapid tests will also be used in an eight-week pilot for participating employers in the private, public and non-profit sectors.
"This pilot program is an important opportunity to learn about the value of antigen screening for asymptomatic workers in a range of workplace settings, and will inform future decisions about safely and fully reopening the economy," Elliott said.
The deployment of rapid tests comes as the province reported 1,009 new COVID-19 tests on Tuesday. But the Ministry of Health says the new infections reported today are an underestimate and the 1,589 cases reported on Monday are an overestimate due to technical issues with data collection.
When averaging out new infections reported over the last two days, Ontario saw 1,299 cases on both Monday and Tuesday. The rolling seven-day average of new cases is now 1,395, down from 1,421 a week ago.
The government did not say if it has plans to roll out rapid tests to schools across the province even though cases continue to climb in school and child care settings.
On Tuesday, public health officials reported 270 new cases of the virus in Ontario schools. However, a spokesperson for the minister of education said the latest data is "a reflection of over three days of data and includes any cases identified in schools on Friday from 2 p.m., Saturday, Sunday and Monday until 2 p.m." It also includes cases from some boards that did not report to the ministry on Friday due to a P.D. day.
On Monday, more than 37,400 tests were completed by provincial health officials, with an average of 32,285 tests processed on both Monday and Tuesday, well below the province's goal of 50,000 tests per day.
Ontario Adjusts Vaccination Plan in Response to Pfizer-BioNTech Shipment Delays | Ontario Newsroom – Government of Ontario News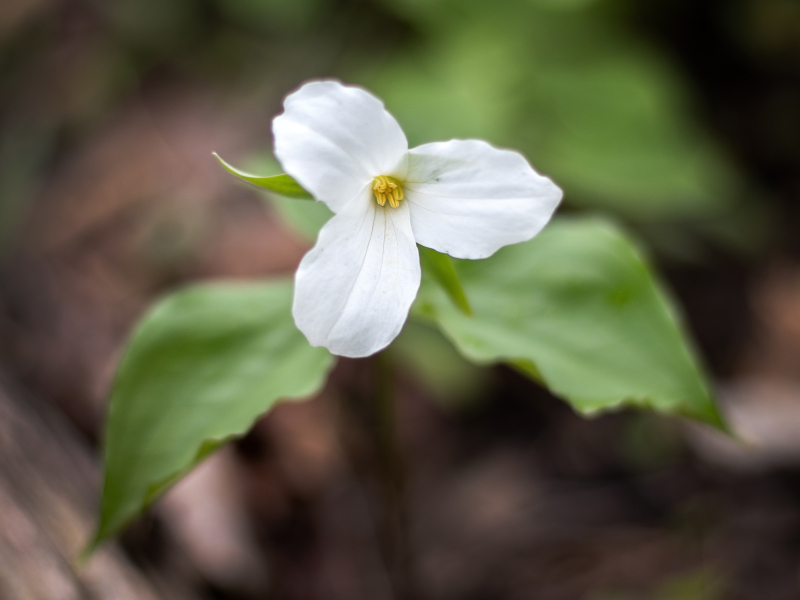 We're sorry but Ontario Newsroom doesn't work properly without JavaScript enabled. Please enable it to continue.
Why BlackBerry (TSX:BB) Stock Just Soared 40% – The Motley Fool Canada
BlackBerry (TSX:BB)(NYSE:BB) stock popped 40% on Monday morning. This is the highest increase in the tech company's share price in nearly a decade. Let's take a look at what could have driven this rally and if more upside is to come.
BlackBerry stock has tripled in value year to date
BlackBerry stock was trading at nearly $25 a share when the Toronto Stock Exchange opened on Monday, up more than $7 or more than 40% from Friday's level. The company now has a market cap over $13 billion.
BlackBerry stock has been rallying for several days before skyrocketing on Monday. At the start of 2021, the company was worth just over $8 per share. It is now worth about three times as much.
This rally doesn't seem to be explained by fundamental changes in the business. BlackBerry has had a number of good news in recent weeks, but nothing that would explain the share price rise on Monday. The movement is most likely driven by investors' enthusiasm, according to experts.
On October 16, BlackBerry announced its partnership with Zoom. Zoom will use BlackBerry Dynamics cybersecurity software from BlackBerry in its mobile platform to protect businesses from cyberattacks and data breaches. BlackBerry Dynamics software also provides secure video conferencing, which BlackBerry believes will become more and more necessary as businesses move away from in-person meetings.
BlackBerry signed last month a deal with Amazon to work on connected cloud software for cars. Earlier this month, it was reported that BlackBerry had sold 90 patents to Chinese telecommunications company Huawei. BlackBerry owns more patents than any other company in Canada, many of which are applicable to smartphones that BlackBerry will no longer focus on.
Although BlackBerry is moving away from smartphones, BlackBerry announced last August that it would partner with OnwardMobility to help the tech startup produce BlackBerry-branded smartphones with 5G technology. The phones are expected to be released in the first half of this year.
In mid-January, the tech company favourably settled a patent dispute with Facebook.
Enthusiasm about the tech stock is coming back
Those pieces of news might have helped to boost BlackBerry's stock price to a certain extent, but what could have helped increase the share price further is enthusiasm from retail investors on popular online discussion forums such as Reddit. Other stocks have unexpectedly risen in recent weeks.
The current recovery in the stock market has boosted the valuation of large companies. Investors are now hunting for bargains.
There is a shift in market sentiment about BlackBerry stock. Investors are becoming more bullish about the tech stock outlook. It seems investors are starting to realize the value of what BlackBerry has been working on for the past decade as tangible partnerships have come to fruition.
The company growth prospects look promising. But you might want to wait for a more attractive entry point, as the stock has become overvalued after the strong rally. The forward P/E is close to 200, which is way too high even for a growth stock like BlackBerry. If you own BlackBerry stock, you might want to take some profits off the table before the rally fades out.
This Tiny TSX Stock Could Be the Next Shopify
One little-known Canadian IPO has doubled in value in a matter of months, and renowned Canadian stock picker Iain Butler sees a potential millionaire-maker in waiting…
Because he thinks this fast-growing company looks a lot like Shopify, a stock Iain officially recommended 3 years ago – before it skyrocketed by 1,211%!
Iain and his team just published a detailed report on this tiny TSX stock. Find out how you can access the NEXT Shopify today!
John Mackey, CEO of Whole Foods Market, an Amazon subsidiary, is a member of The Motley Fool's board of directors. Randi Zuckerberg, a former director of market development and spokeswoman for Facebook and sister to its CEO, Mark Zuckerberg, is a member of The Motley Fool's board of directors. Fool contributor Stephanie Bedard-Chateauneuf has no position in any of the stocks mentioned. David Gardner owns shares of Amazon and Facebook. Tom Gardner owns shares of Facebook and Zoom Video Communications. The Motley Fool owns shares of and recommends Amazon, Facebook, and Zoom Video Communications. The Motley Fool recommends BlackBerry and BlackBerry and recommends the following options: long January 2022 $1920 calls on Amazon and short January 2022 $1940 calls on Amazon.
Couple who chartered plane to get COVID vaccine in Yukon misled about jobs, locals say. Now they face charges — and fury – Caledon Enterprise