OPEC+ extends oil cuts in deal that hinges on end of cheating – BNNBloomberg.ca
OPEC+ agreed to a one-month extension of its record output cuts and adopted a stricter approach to ensuring members don't break their production pledges.
The deal will underpin the oil market recovery, easing the financial pain felt by resource-dependent emerging economies, shale explorers in Texas, and blue-chip companies like Royal Dutch Shell Plc.
It's a victory for Saudi Arabia and Russia, who put a destructive price war behind them to successfully cajole Iraq, Nigeria and other laggards to fulfill their promises to cut production. The two leaders of OPEC+ showed that they intend to keep a close watch on the oil market, meeting every month to assess the balance between supply and demand amid an uncertain economic recovery from the global pandemic.
"Our collective efforts have borne fruit, and despite many uncertainties, there are encouraging signs that we are over the worst," said Saudi Energy Minister Prince Abdulaziz bin Salman. "Demand is returning as big oil-consuming economies emerge from pandemic lockdown," he added.
After a video conference lasting several hours on Saturday, delegates said all nations had signed off on a new deal for a production cut of 9.6 million barrels a day next month. That's 100,000 barrels a day lower than the reduction in June because Mexico will end its supply constraints, but a tighter limit than the 7.7 million barrels a day set for July in the group's previous agreement.
In addition, the communique states that any member that doesn't implement 100 per cent of its production cuts in May and June will make extra reductions from July to September to compensate for their failings.
Those promises are a particular vindication for the Saudi minister, who has consistently pushed fellow members to stop cheating on their quotas since his appointment last year.
But they could also add an element of risk. In theory, the entirety of the 23-nation production agreement, which runs until April 2022, is now contingent on every member making 100 per cent of their pledged cuts, according to the communique. That's something rarely achieved in the three-and-a-half years that OPEC+ has existed, or indeed the decades-long history of the Organization of Petroleum Exporting Countries itself.
Daunting Challenge
Oil has just posted a sixth weekly gain in London, more than doubling to US$42.30 a barrel since April with traders anticipating tighter supplies as demand recovers from lockdown. U.S. President Donald Trump on Friday hailed the cuts from OPEC and its allies for saving America's energy industry, and U.S. Energy Secretary Dan Brouillette welcomed the deal on Saturday.
The oil market "is still in a fragile state and needs support," Russia's Energy Minister Alexander Novak said in opening remarks at the virtual meeting. "That is why today more than ever it is important to adhere to 100 per cent compliance."
The group hopes to build on its success by pushing the market into a supply deficit next month, using a price structure called backwardation to start to chip away at the billion barrels of oil stockpiles that built up during the pandemic.
There was no discussion in the meeting about the future of the additional 1.2 million barrels a day of voluntary output cuts being implemented by Saudi Arabia and its Gulf allies in June, delegates said.
The cartel will meet again in the second half of June for another review of the oil market. Talks are scheduled on June 18 for the Joint Ministerial Monitoring Committee, which could recommend a further extension if it's deemed necessary, pushing the deep production cuts into August, a delegate said. That panel will meet every month until December, according to the communique.
The next full ministerial OPEC+ meeting has been scheduled for Nov. 30 to Dec. 1, delegates said, although the communique notes that a conference could be held whenever it is required.
Cutting production is always painful for oil-dependent states. Iraq in particular needs every penny because it's still rebuilding its economy following decades of war, sanctions and Islamist insurgency.
The country made less than half of its assigned cutbacks last month, so compensating fully would require it to slash production by a further 24 per cent to about 3.28 million barrels a day, according to Bloomberg calculations. Accepting such terms could risk a backlash from Iraqi parliamentarians and rival political parties for bowing to foreign pressure.
The traditional shirkers in OPEC+ have promised many times before to do better. Some analysts were skeptical that this occasion will be any different.
"Everyone saves face with this agreement," Jan Stuart, global energy economist at Cornerstone Macro LLC, said on Friday after a tentative deal was in place. "But it begs the question: What is the enforcement mechanism? I'm very curious to see how the organization is going to elicit greater compliance from the cheaters."
There's also a risk that future OPEC+ curbs could be undermined by a return of Libyan oil. The civil war there halted more than one million barrels a day of production, helping OPEC+ rebalance the market, but a cease fire now opens the door for a gradual recovery of supply.
For now at least, members of OPEC+ can enjoy the price gains resulting from their deal.
"The oil market is on its way to recovery," said Ann-Louise Hittle, oil analyst at consultant Wood Mackenzie Ltd. "Supply has shifted dramatically already"
–With assistance from Julian Lee and Khalid Al-Ansary.
How home buyers are competing in the GTA's fired up market amid COVID-19 pandemic – CTV News
TORONTO —
People looking to buy a home in the Greater Toronto Area are facing stiff competition to secure their purchase.
Peter Yu and his wife are currently learning what it's like to be buyers in the Yonge Street and Eglinton Avenue area.
"There's a lot of competition still in the market. It's not what we were anticipating, but it's a process we're working through," Yu said.
The couple started looking into purchasing a home in the city in May. They missed out on one house already after they were out bid by five per cent.
As COVID-19 pandemic lockdown restrictions have lifted, findings from the Toronto Regional Real Estate Board show a fired up market.
Sales in the month of May compared to June spiked up to 89 per cent, and the average selling price for all homes in June was $930,869 — up 11.9 per cent compared to last year.
Bosley Real Estate Broker Davelle Morrison told CTV News Toronto Tuesday that there are many people who have decided they want to buy a home after being cooped up for months.
She said people living in condos are looking for homes, and people with homes are looking for cottages.
Morrison said she's aware of several properties in the GTA which received multiple offers and is aware of one place in Toronto's west end that received dozens of bids before it sold over the asking price.
"We got a bit of pent up demand and now the number of showings is basically back to pre-COVID levels. Everybody is ready to get out of their house and they want a new home," Morrison said.
Morrison's advice for buyers is to get a mortgage broker, have finances lockdown and do research.
Toronto couple with $1.1M budget looking to buy a home for a year
Together for a decade, Grégory Thinet and husband Jason Chow would love to upgrade from their two bedroom condo and buy a house.
They want a backyard, and have more space for pets and family.
"It's been very frustrating to find our little piece of heaven because of how crazy the situation is in Toronto," Thinet said.
The couple both have steady employment, but said they have yet to put in an offer because many properties sell for two to three hundred dollars above the listed price and therefore are out of reach.
"We're hopeful. We're always hopeful," said Chow.
"This is our next step in our life, and we'd like to take it, but we can't right now."
Oil Price Rally On Hold After API Reports Rising Crude Inventories – OilPrice.com
By Julianne Geiger – Jul 07, 2020, 3:44 PM CDT
The American Petroleum Institute (API) estimated on Tuesday a build in crude oil inventories of 2.048 million barrels for the week ending July 3.
Analysts had predicted an inventory draw of 3.114 million barrels.
In the previous week, the API reported a major decrease in crude oil inventories of 8.156 million barrels, after analysts had predicted a much smaller build. It was the largest crude draw this year.
WTI was trading slightly down on Tuesday afternoon prior to the API's data release with prices feeling minor pressure from an increase in the number of new coronavirus cases in the United States.
Oil production in the United States has now fallen from 13.1 million bpd on March 13 to 11 million bpd for June 26, according to the Energy Information Administration, for the second week in a row. Production has rebounded somewhat from week ending June 12, which saw an average of 10.5 million bpd produced.
At 3:23 pm EDT on Tuesday the WTI benchmark was trading down on the day by $0.20 (-0.49%) at $40.43. The price of a Brent barrel was trading down on Tuesday as well, by $0.20 (-0.46%), at $4290—both benchmarks are trading up on the week.
The API reported a draw of 1.825 million barrels of gasoline for week ending July 3—compared to last week's 2.459-barrel draw. This week's draw compares to analyst expectations for a smaller 2,000-barrel draw for the week.
Distillate inventories were down by 847,000 barrels for the week, compared to last week's 2.638-million-barrel build, while Cushing inventories saw a build of 2.219 million barrels.
At 4:42 pm EDT, WTI was trading at $40.33 while Brent was trading at $42.78.
By Julianne Geiger for Oilprice.com
More Top Reads From Oilprice.com: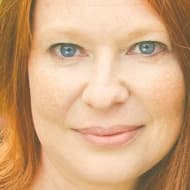 Julianne Geiger
Julianne Geiger is a veteran editor, writer and researcher for Oilprice.com, and a member of the Creative Professionals Networking Group.
Uber launches grocery-store delivery service in Montreal and Toronto – Montreal Gazette
Article content
You can now order your groceries in Montreal and Toronto via your Uber app.
San Francisco-based Uber Technologies announced on Tuesday that it is launching a new service in Montreal, Toronto and 16 Latin American cities that allows Uber users to order from grocery stores, including Metro and IGA. You can order using the Uber and Uber Eats apps.
"We want to make life easier for our users," said Jonathan Hamel, manager of public affairs in Quebec for Uber, in a phone interview Tuesday. "So now we're adding this new product."
The service in Montreal will also allow people to order from Jean Coutu, Walmart, Première Moisson, Costco, Canadian Tire, Sephora, Mondou and Yves Rocher.
You can also select what time of day you'd like the delivery to arrive.
Uber is launching the service in partnership with Cornershop, a Chilean grocery-delivery startup. In 2019, it was announced that Uber had acquired a majority stake in Cornershop, a deal that is expected to close in the coming days. The purchase price has not been revealed.