OPEC Source: No Wednesday Deal – OilPrice.com
By Julianne Geiger – Mar 04, 2020, 2:30 PM CST
The OPEC meeting of ministers from OPEC, Russia, and other non-OPEC producers ended its meeting day without agreeing on a solution to the coronavirus problem, with Russia holding out, an OPEC source told Reuters on Wednesday afternoon, raising doubts that the group will get a bigger cut deal done after all.
While Saudi Arabia and a few others had pushed hard for additional cuts—some as much as 1.5 million barrels per day—through the second quarter, Russia, who sits in a better place budget-wise to withstand lower oil prices, instead lobbied to merely keep the existing cuts in place through the end of the second quarter.
And while President Vladimir Putin earlier this week said that Russia was willing to continue its cooperation with the OPEC+ group, it is no secret that the Russian oil companies were not eager to sign on to additional cuts.
Russian Energy Minister Alexander Novak left the Joint Ministerial Monitoring Committee meeting today after discussing the proposals for three hours.
Russia's reluctance to sign on to cut even more oil production does not bode well for the oil markets, which have taken a severe beating by the coronavirus since the beginning of the year. Analysts have surmised that the markets were already pricing in additional cuts by OPEC+, and any failure to fulfill market expectations could have a profound negative effect on oil prices.
OPEC has routinely pulled out a win in the eleventh hour, so all hope is not lost, and the bump in the road that is Russia may serve to successfully manage expectations in a market that was primed for a cut between 600,000 bpd and 1 million bpd.
Last week, rumors surfaced that Saudi Arabia and two other OPEC members would be willing to go it alone should Russia fail to jump on board with additional cuts.
By Julianne Geiger for Oilprice.com
More Top Reads From Oilprice.com: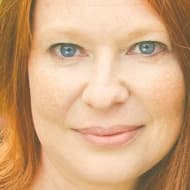 Julianne Geiger
Julianne Geiger is a veteran editor, writer and researcher for Oilprice.com, and a member of the Creative Professionals Networking Group.
With Twitter deal on hold, Musk says a lower sale price isn't 'out of the question' – Engadget
Billionaire Elon Musk is continuing to clash with Twitter over the accuracy of its bot count, and hinted today that he may try to renegotiate the $44 billion deal. Musk told attendees at a Miami conference that a deal at a lower price wasn't "out of the question," reported Bloomberg. Musk's potential bid for a lower price is an unexpected twist, given that the SpaceX exec agreed to pay a 38 percent premium on Twitter when he reached a deal with the company's board back in April.
"Currently what I'm being told is that there's just no way to know the number of bots," Musk said at the conference. "It's like, as unknowable as the human soul."
Musk's potential bid for a lower price is an unexpected twist, given that the SpaceX exec agreed to pay a 38 percent premium on Twitter when he reached a deal with the company's board back in April.
Last Friday, Musk had announced that a buyout of Twitter was "temporarily on hold" due to concerns that the number of bots on the platform was much higher than the company estimated. The billionaire tweeted that his team would do an independent analysis on bot count and also tried to crowdsource bot estimates from his own followers. Musk was later reprimanded by Twitter's legal team for revealing — in a tweet, of course — the company's methodology for estimating the proportion of bot accounts across the platform.
Earlier today, Twitter CEO Parag Agrawal explained in a series of tweets that external estimates of bots are likely wrong, since the platform includes private data in its count.
"Unfortunately, we don't believe that this specific estimation can be performed externally, given the critical need to use both public and private information (which we can't share)," tweeted Agrawal.
Musk responded to Agrawal's explanation with a series of his own tweets, one that included a single poop emoji. Musk also suggested that Twitter verify whether users are human or not by calling them on the phone.
Tesla expert Dan Ives — an analyst at financial advisory firm Wedbush Securities — put the chances of Musk going through with the deal at under 50 percent. If Musk chooses to walk away, he'll be subject to a $1 billion "kill fee". But according to legal experts who spoke to The Washington Post, Twitter could sue Musk for the financial damages inflicted on the company due to the hasty reversal of the deal.
All products recommended by Engadget are selected by our editorial team, independent of our parent company. Some of our stories include affiliate links. If you buy something through one of these links, we may earn an affiliate commission.
Did Elon Musk violate Twitter's NDA agreement? Former SEC Chair Jay Clayton weighs in – CNBC Television
Ukraine war: McDonald's to sell its Russian business – CTV News
More than three decades after it became the first American fast food restaurant to open in the Soviet Union, McDonald's said Monday that it has started the process of selling its business in Russia, another symbol of the country's increasing isolation over its war in Ukraine.
The company, which has 850 restaurants in Russia that employ 62,000 people, pointed to the humanitarian crisis caused by the war, saying holding on to its business in Russia "is no longer tenable, nor is it consistent with McDonald's values."
The Chicago-based fast food giant said in early March that it was temporarily closing its stores in Russia but would continue to pay its employees. Without naming a prospective Russian buyer, McDonald's said Monday that it would seek one to hire its workers and pay them until the sale closes.
CEO Chris Kempczinski said the "dedication and loyalty to McDonald's" of employees and hundreds of Russian suppliers made it a difficult decision to leave.
"However, we have a commitment to our global community and must remain steadfast in our values," Kempczinski said in a statement, "and our commitment to our values means that we can no longer keep the arches shining there."
As it tries to sell its restaurants, McDonald's said it plans to start removing golden arches and other symbols and signs with the company's name. It said it will keep its trademarks in Russia.
Western companies have wrestled with extricating themselves from Russia, enduring the hit to their bottom lines from pausing or closing operations in the face of sanctions. Others have stayed in Russia at least partially, with some facing blowback.
French carmaker Renault said Monday that it would sell its majority stake in Russian car company Avtovaz and a factory in Moscow to the state — the first major nationalization of a foreign business since the war began.
For McDonald's, its first restaurant in Russia opened in the middle of Moscow more than three decades ago, shortly after the fall of the Berlin Wall. It was a powerful symbol of the easing of Cold War tensions between the United States and Soviet Union, which would collapse in 1991.
Now, the company's exit is proving symbolic of a new era, analysts say.
"Its departure represents a new isolationism in Russia, which must now look inward for investment and consumer brand development," said Neil Saunders, managing director of GlobalData, a corporate analytics company.
He said McDonald's owns most of its restaurants in Russia, but because it won't license its brand, the sale price likely won't be close to the value of the business before the invasion. Russia and Ukraine combined accounted for about 9% of McDonald's revenue and 3% of operating income before the war, Saunders said.
McDonald's said it expects to record a charge against earnings of between US$1.2 billion and $1.4 billion over leaving Russia.
Its restaurants in Ukraine are closed, but the company said it is continuing to pay full salaries for its employees there.
McDonald's has more than 39,000 locations across more than 100 countries. Most are owned by franchisees — only about 5% are owned and operated by the company.
McDonald's said exiting Russia will not change its forecast of adding a net 1,300 restaurants this year, which will contribute about 1.5% to companywide sales growth.
Last month, McDonald's reported that it earned $1.1 billion in the first quarter, down from more than $1.5 billion a year earlier. Revenue was nearly $5.7 billion.
____
Get in touch
Do you have any questions about the attack on Ukraine? Email dotcom@bellmedia.ca.
Please include your name, location, and contact information if you are willing to speak to a journalist with CTV News.
Your comments may be used in a CTVNews.ca story.