Open-end real estate funds open up – REMI Network – Real Estate Management Industry Network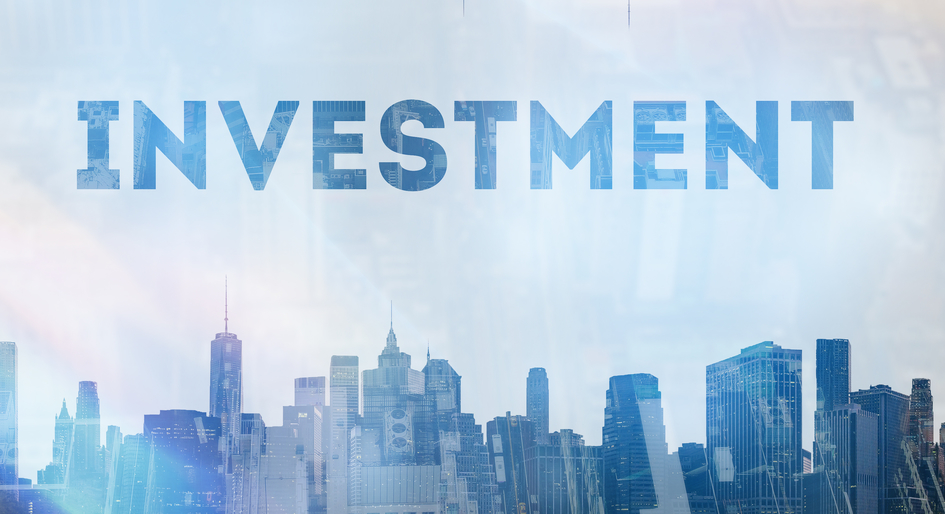 Open-end real estate funds wield considerable clout in the Canadian investment landscape. Recently released results of REALPAC's inaugural open-end fund survey show that 15 funds, under the auspices of 13 organizations, collectively held more than CAD $143.1 billion in assets under management at the end of 2018. That compares to a market cap of CAD $112.7 billion for TSX-listed real estate companies on the same date and CAD $40 billion in assets under management reported by 22 participants representing 50 funds in REALPAC's 2018 non-listed closed-end fund survey.
"REALPAC's continued commitment to transparency and professionalism in the real estate investment market has informed its decision to undertake the 2019 open-end fund survey to build on the market information obtained from its closed-end fund surveys over the last three years," states accompanying commentary from the organization representing many of Canada's largest real estate companies, funds and institutional investors.
The defining features of open-end funds — private investment vehicles that typically hold long-maturity income-generating assets and allow for contributions and withdrawals on an ongoing basis — are well matched to investors with long-term needs for stable, predictable returns. In contrast, closed-end funds have a specific investment period, set timelines for distributing all cash flows, and typically a higher proportion of value-added assets — all making for a more volatile mix that can yield impressive or more disappointing payouts depending on market conditions on the termination date.
Seven of the surveyed open-end funds report net asset value (NAV) in excess of $1 billion, with highest NAV surpassing $6 billion. A NAV of $16-million bottoms out the scale, but it falls well below four funds reporting NAV in the $251- to $500-million range at the next rung up.
Data collected between August and late November last year reveals open-fund contributors heavily weighted to institutional investors with fund managers generally favouring multiple asset classes, but more wedded to core strategy — based on stabilized, fully-leased income-producing assets — than their peers overseeing closed-end funds. While one fund reported a predominantly non-core focus in excess of 90 per cent of investment, the greater majority — 13 of 15 — have core investment in the 76 to 100 per cent range.
"It's not surprising that a core strategy is employed by a majority of the open-end funds because of the stability of the assets, which provide reliable cash flow and better liquidity for investors," the survey commentary notes.
Other distinguishing differences emerging from REALPAC's two-track surveys include: open-end funds' greater propensity to invest outside North America, with 55 per cent of investment allocation in Europe compared to a European stake in the 24 per cent range for closed-end funds; and a lesser reliance on leverage, with most funds setting a maximum threshold in the 31 to 40 per cent range versus the majority of closed-end funds with maximum thresholds between 51 and 75 per cent.
Open-end fund managers can also typically draw on a long record of deal-making. Five funds report they have made between 51 and 75 investments; two have made between 76 and 100 investments; and three have made more than 100 investments.
"With the characteristic of open-end funds being long-term vehicles and the fact that some of the participating funds are a few decades old, it is not surprising that the number of investments made fall on the higher end of the scale," the commentary notes.
Fund managers typically steer the interests of a greater number of investors than in a closed-fund scenario. Eight of 15 surveyed funds tallied more than 100 investors, with the largest pool topping out at 1,662. Six other funds reported between 11 and 75 investors, while just one fund counted fewer than 10.
Corporate pension funds were the most predominant investor type — represented in eight of the 15 funds, with a contribution stake ranging from 4 per cent to 63 per cent across those funds. In most cases, though, corporate pension contributions equated to less than 50 per cent of investment.
Public pension funds were the sole investor type in three of the funds, while contributing to a total of seven of the funds at levels ranging from 100 per cent to 4 per cent. Endowments and foundations were also active investors, represented in seven funds but with a contribution stake below 50 per cent in six of those cases.
Insurance companies, funds of funds, direct contribution pensions, investment banks and fund managers themselves add to the institutional investor mix, along with the assorted "other" category, defined as "high-net-worth investors, corporations, foreign charity, trusts, group retirement solution platforms and general institutional investors".
Meanwhile, retail investors figured in six of the funds, at levels ranging from 95 per cent to 0.3 per cent. Although only three of the 15 funds report any foreign capital investment, one of those is 100 per cent subscribed by foreign investors.
Nine of the surveyed funds are targeting new development, which is generally in sync with sector-wide trends. MSCI's historical overview shows development as a growing component of capital value across the Canada Property Fund Index over the past decade, hitting a high of 9.5 per cent in 2019, up from a low of 3.9 per cent in 2012.
Five funds appear to be sticking in that range with targets of five to 10 per cent, while the remainder are poised more aggressively, including three with targets in 16 to 20 per cent range. That aligns with challenges fund managers report facing, including "the competitive landscape for product, which results in a challenge to find institutional grade real estate in Canada."
Currently within Canada, Ontario, British Columbia, Alberta and Quebec capture the vast share of open-end fund investing, which is largely directed to the industrial, office, retail and multi-residential asset classes. All 15 funds report holdings in Alberta, but more investment occurs in Ontario and British Columbia despite the slightly lower participation of 14 funds. Notably, 11 funds hold upwards of 40 per cent of their portfolio in Ontario, while no fund has a similarly sized share in Alberta.
Outside the big four, Atlantic and prairie provinces host a modest level of fund activity. Nova Scotia tallies the highest number — five — while New Brunswick receives the highest level of investment from any one fund, at 12 per cent. Open-end funds are entirely absent from Prince Edward Island, Yukon, Northwest Territories and Nunavut.
Funds show varying commitments to the four predominant asset classes, but office and industrial capture both the highest number of investors and the largest share of their investment. Fourteen of 15 funds channel 86 per cent to 3.8 per cent of total investment into industrial properties. Thirteen of 15 funds invest in office, with allocations ranging from 71 per cent to 15.3 per cent of their total investment.
Land, hotels and seniors residential projects make up a tiny fraction of a minority of open-end funds' holdings. There is no investment in student housing.
Toronto real estate hits another all-time high in July – NOW Magazine
A new report suggests potential Toronto home buyers have doubled during the COVID-19 pandemic
---
Toronto real estate is still behaving like it's immune to COVID-19, hitting yet another all-time high in July.
The average home price rose to $943,710, according to the Toronto Regional Real Estate Board (TRREB). That is a 16.9 per cent year-over-year increase, and 5.5 per cent higher than the previous record from last month.
The new numbers were released just as Mortgage Professionals Canada (MPC) released a report suggesting most homeowners are not worried about COVID-19's economic impact.
"A large majority of mortgage holders do not foresee any difficulty in making ongoing mortgage payments," says MPC chief economist Will Dunning in a statement.
Dunning's report, Rapidly Evolving Expectations In The Housing Industry, is the first in a series from the MPC that will track whether COVID-19 erodes Canadian homeowner or buyer confidence.
"What we have seen clearly is that the vast majority of home owners are not feeling a long-term financial impact related to COVID-19, and that potential home buyers are still very much in the market for a home, signs of which are being seen in regions across the country," he wrote.
Dunning adds that COVID-19 will have a larger effect on the rental market, as the pandemic's economic impact is more pervasive among younger demographics and people in lower-wage occupations.
Three per cent among respondents who do not hold a mortgage were laid off permanently during the COVID-19 pandemic. That figure drops down to one per cent among homeowners .
More real estate buyers
But even non-home owners are gaining confidence, according to the MPC report; 14 per cent of respondents who don't own a home say they will likely be purchasing in the coming year. That's double the seven per cent of respondents who showed similar interest in a survey from 2019.
The leading motivation among those who expect to purchase a home within the next three years (whether they are already homeowners or not) is the need for space while spending more time at home.
"The increased desire to buy homes is only partially due to COVID-19," Dunning writes in the report. "There is now more confidence that this is a good time to buy a home or condominium."
Toronto real estate in July
The Toronto real estate market can certainly boost homeowner confidence. On top of the soaring price, sales were at a record high for July: 11,081 homes were sold, which is 29.5 per cent more than July 2019 and 49.5 per cent higher than June 2020.
"Sales activity was extremely strong for the first full month of summer," says TRREB president Lisa Patel in a statement. "Normally we would see sales dip in July relative to June as more households take vacation, especially with children out of school. This year, however, was different with pent-up demand from the COVID-19-related lull in April and May being satisfied in the summer."
Low-interest rates and limited listings continue to drive demand in Toronto real estate. There was a huge hike in new listings in July — 24.7 per cent more year-over-year. But the total active listings were down 16.3 per cent since last year.
The demand for detached and semi-detached properties in the 416 area is chiefly responsible for the skyrocketing average home price. Detached homes in Toronto rose 25.5 per cent to an average of $1,541,003. Semi-detached properties climbed 20 per cent to $1,181,014. The average price growth for townhouses, condos and all property types in the 905 did not exceed 14 per cent.
The COVID-19 impact
The Canada Mortgage Housing Corporation's market outlook expects house prices to decline sharply beginning in the fall.
The CMHC spring forecast suggested that the average home price in Toronto real estate could dip as low as $825,000 in the fall. They also suggest that the average price could go as low as $739,000 in 2021 before rebounding in 2022.
Reasons for the decline include unemployment, a decline in the rental and condo market, low immigration and mortgage holders who can no longer defer payments.
According to the MPC report, 25 per cent of mortgage holders see their property as an investment. Most mortgage holders (72 per cent) feel secure about being able to pay their mortgage. Only five per cent expect to have difficulty. But according to the Canadian Bankers Association, about 16 per cent among those with mortgages in bank portfolios have opted to defer their mortgages or skip payments. That amounts to 760,000 Canadians., acc
Vancouver real estate and the Pandemic Depression | Georgia Straight Vancouver's News & Entertainment Weekly – Straight.com
The housing market is sizzling in the Lower Mainland.
There's a great deal of talk about a V-shaped recovery.
And the media consensus is the worst economic impacts of COVID-19 are behind us.
Sure, there will be more deaths, according to this narrative. However, the prevailing view is that we should be back on our feet economically in a reasonable amount of time.
And one indication is the high volume of real-estate transactions.
The data crunchers at rennie intelligence even coined the term "Great Suppression" to describe what just happened: a government-induced slowdown to deal with a global health emergency.
But what if the story doesn't end here?
World Bank offers bleak forecast
Two high-powered U.S. economists, Carmen Reinhart and Vincent Reinhart, recently wrote a disturbing article entitled "The Pandemic Depression: The Global Economy Will Never Be the Same".
It appears in the September-October issue of Foreign Affairs.
In it, the Rienharts point out that the World Bank has forecast a 5.2-percent decline in global economic output in 2020.
"The pandemic has created a massive economic contraction that will be followed by a financial crisis in many parts of the globe, as nonperforming corporate loans accumulate alongside bankruptcies," they declare. "Sovereign defaults in the developing world are also poised to spike.
"This crisis will follow a path similar to the one the last crisis took, except worse, commensurate with the scale and scope of the collapse in global economic activity. And the crisis will hit lower-income households and countries harder than their wealthier counterparts."
Foreign Affairs is published by the Council on Foreign Relations, which has been at the heart of elite thinking in the United States dating back to the early 1920s.
Carmen Reinhart is chief economist at the World Bank. Vincent Reinhart is chief economist at Macro Strategist at Mellon.
Closed borders elevate economic threat
One of their key points is that a "rebound" should not be confused with a "recovery". And that's why they argue in favour of continued fiscal and monetary stimulus packages.
"Public sentiment matters to the economy, and it is hard to imagine that attitudes toward foreign travel or education abroad will rally quickly," they note. "More generally, trust—a key lubricant for market transactions—is in short supply internationally. Many borders will be difficult to cross, and doubts about the reliability of some foreign partners will fester."
While that's no guarantee that this will undermine Metro Vancouver's housing market, it could elevate the risk over the medium term, given how dependent B.C. is on tourism. Our university and K-12 school systems rely on international students to help balance their budgets.
Prime Minister Justin Trudeau has extended the federal wage subsidy for businesses until December. And going into this crisis, Canada's debt-to-GDP ratio was far lower than where it was in the mid 1990s.
But as the Reinharts emphasize, we're still in perilous economic waters. In fact, their piece is one of the most pessimistic that's been published in a mainstream newspaper or magazine since April.
"Most analyses project that the U.S. unemployment rate will remain near the double-digit mark through the middle of next year," they write. "And the Bank of England has warned that this year the United Kingdom will face its steepest decline in output since 1706. This situation is so dire that it deserves to be called a 'depression'—a pandemic depression.
"Unfortunately, the memory of the Great Depression has prevented economists and others from using that word, as the downturn of the 1930s was wrenching in both its depth and its length in a manner not likely to be repeated," they continue. "But the nineteenth and early twentieth centuries were filled with depressions. It seems disrespectful to the many losing their jobs and shutting their businesses to use a lesser term to describe this affliction."
Moreover, countries that are more dependent on trade, including Canada, could face an even more uphill struggle.
"The World Trade Organization estimates that global trade is poised to fall by between 13 and 32 percent in 2020," the two economists write in their article. "If the outcome is somewhere in the midpoint of that wide range, it will be the worst year for globalization since the early 1930s."
It's something to keep in mind as you watch the stratospheric rise of several U.S. and Canadian tech stocks and the seemingly insatiable desire for Vancouver housing.
'Hot' Ottawa real estate market in July as home sales increase 19 per cent – CTV Edmonton
OTTAWA —
The Ottawa Real Estate Board says residential home sales mirrored the weather in July … "Hot!"
A total of 2,189 residential properties were sold in Ottawa last month, compared with 1,838 properties sold in July, 2019.
According to the Ottawa Real Estate Board, the five-year average for residential property sales in July is 1,729.
"The resale market is not only holding its own but has surpassed 2019 figures by a significant margin," said Deborah Burgoyne, Ottawa Real Estate Board President.
"Summer usually slows down; however, after the pandemic curtailed the spring market this year, we have rebounded well beyond expectations. It is somewhat surprising given continuing inventory shortages and the extra diligence and precautions being taken by our members and their clients to ensure everyone's safety in the process."
The average sale price of a residential-class property in Ottawa was $585,084 in July, a 20 per cent increase from a year ago.
The average sale price for a condo was $357,764, up 19 per cent from July 2019.
"Ottawa's resale market offers solid returns for many sellers, while buyers continue to feel the squeeze. Those most impacted are especially those attempting to enter the housing market," said Burgoyne.
"Multiple offers are a common occurrence with over 57 per cent of properties selling over the listing price compared to 33 per cent of transactions last July."