OPINION: Here's why 2021 is a critical year in Vancouver civic politics – Vancouver Is Awesome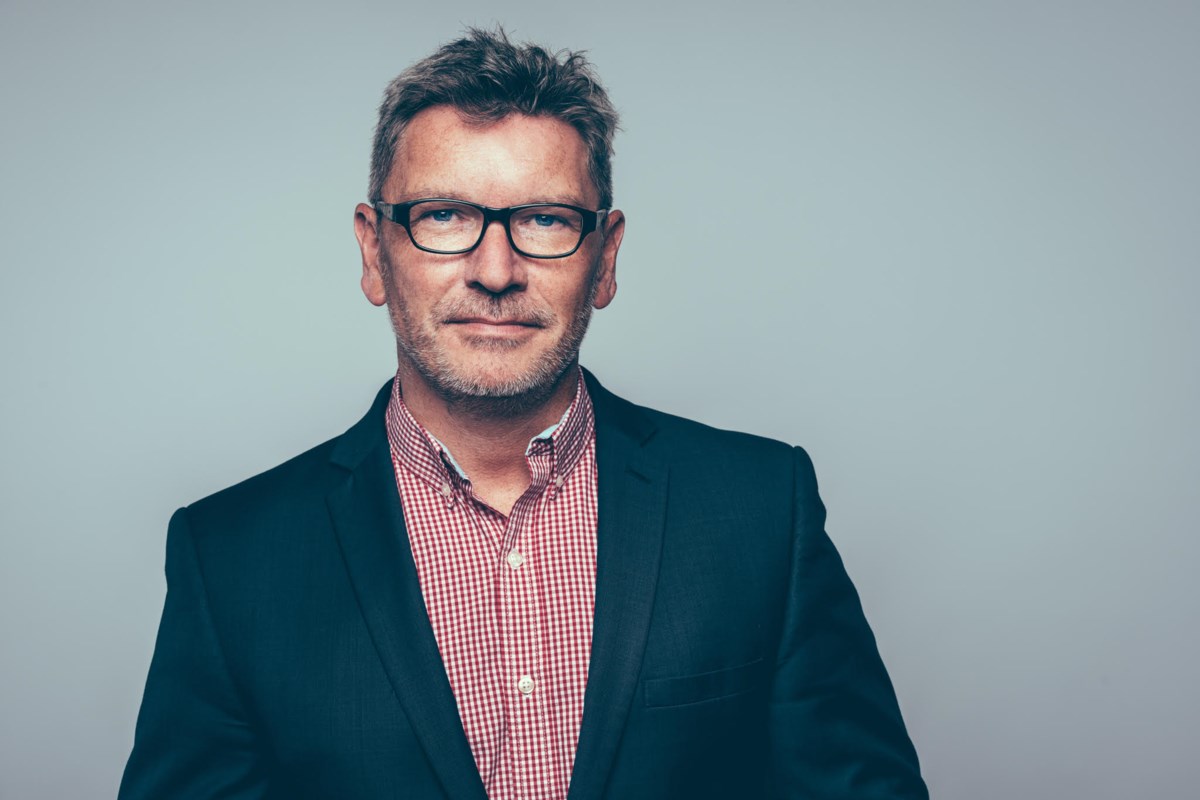 Beating COVID-19 might be the number one goal for Vancouverites in 2021 – but it shouldn't be the only one for our civic politicians.
Election day is set for October 15th, 2022, and the electioneering is already gearing up – with politicians like Mayor Kennedy Stewart and defeated ex-NPA mayoral candidate Ken Sim revving up their campaign machines.
That makes 2021 the last year for City Council to focus on actually getting stuff done before partisan politics shoves governance right out of the way.
As a resident and small business owner in Vancouver, and a former councillor, here are three things I hope Mayor and Council will roll up their sleeves to tackle while there's still time.
1. Finish at least one plan
It's been over two years since the previous Council, including me, approved the Broadway corridor planning process from Main Street to Arbutus. This massive undertaking covers the second-biggest employment centre in BC, and the final plan will lead to some of the biggest and densest development in Vancouver history. Offices, homes, retail – this plan covers it all. And coupled with the under-construction SkyTrain extension, the final Broadway plan will transform the city for generations to come.
Unfortunately, staff have been pulled away from focusing on the Broadway plan, for reasons I'll explain below – and because this Council put them to work on the multi-million dollar, super-political City Plan boondoggle, which likely won't be concluded before the next election.
Past councils managed to start and finish up to three local-area community plans in a term. In my seven years on Council, we approved plans for Marpole, the West End, the Downtown Eastside, Grandview, False Creek North, Joyce Street, and Cambie Street. The current council is on track for zero in four years.
2. Get serious about Strathcona Park
I'll have more to say about this in a future column – but it's clear that Kennedy Stewart and the current council have failed to address the intertwined issues of homelessness, drug addiction, healthcare and public safety. Tent cities, like the massive one in Strathcona Park, are not the solution — and they certainly shouldn't become permanent, as the City of Vancouver is contemplating.
Instead, governments need to embrace all four pillars of tackling drug addiction: prevention, treatment, enforcement, and harm reduction. And each level of government needs to hold up its end. The feds need to set out an effective, long-term housing strategy with adequate public and private sector funding, and set policies related to crime and drugs. The province needs to manage the housing and provide the health care that is sorely needed. And municipalities like Vancouver need to make available the land and space needed for housing, along with quicker permitting, so we can bring our most vulnerable citizens in from the cold.
3. A motion moratorium
After only two years, the current Vancouver council has tied up City staff with an astounding near-200 motions – which is basically a work order from council staff. This record-breaking number of motions, most of them designed to get media attention and pander to councillors' base voters, has swamped City staff with a flood of ever-changing political demands instead of focusing on key policy priorities.
Coupled with the current Council's practice of routinely rewriting staff recommendations through convoluted amendments, staff are increasingly confused about the will of Council and what they're supposed to do about it. If we want to make Vancouver a better place to live in 2021, councillors need to think seriously about the furious pace of motions and amendments that prevent progress on issues that matter.
When 2022 hits, the mayor and councillors elected in 2018 will ask you to vote them back in. As their employer, Vancouver voters will need to take a clear-eyed look at their track records and decide if they deserve another shot at the job. The year ahead is candidates' last chance to put some concrete accomplishments on their job applications – and right now, their resumes need some work.
George Affleck is a former City Councillor in Vancouver, retiring from office in 2018. He is the Founder of Curve Communications, Co-host of the political podcast Unspun, and a regular contributor on CTV and CKNW. Twitter @george_affleck
Two-Thirds of Americans Want Trump to Disappear From Politics – Bloomberg
The tumultuous final weeks of Donald Trump's presidency have damaged his already low public standing, with 68% of Americans saying they want Trump's political career to end.
A Pew Research Center survey released Friday shows Trump with the lowest approval number of his presidency at 29%, driven by last week's assault on the U.S. Capitol by a violent mob and Trump's subsequent impeachment for instigating the attack.
A 75% majority of Americans — including 52% of Republicans — say Trump bears some responsibility for the Capitol riots, which led to the deaths of five people. The Federal Bureau of Investigation is now looking into alleged plots to assassinate Vice President Mike Pence and other top lawmakers, driven by Trump-fueled and baseless conspiracy theories that the 2020 presidential election was stolen.
QuickTake: Impeaching an Ex-President Raises Issues of Why, How
Only 23% of those who voted in the November election say Trump's conduct since then has been "good" or "excellent," down from 31% in November.
President-elect Joe Biden has received largely positive reviews of his conduct, with 64% saying he's conducted himself well since the election.
Biden's cabinet choices have gotten 57% approval, and 56% say he's done a good job explaining his policies. Four years ago, only 39% said the same about Trump.
Pew conducted the survey Jan. 8-12 among 5,360 U.S. adults, including 4,040 who said they voted in the presidential election. The margin of error is 1.9 percentage points.
Democrats Stop Playing the Politics of Fiscal Restraint – Bloomberg
Get Jonathan Bernstein's newsletter every morning in your inbox. Click here to subscribe.
President-elect Joe Biden rolled out his first big legislative priority in a Thursday night speech: A $1.9 trillion virus-fighting and economic bailout package.
The first thing to say is that Biden's speech drove the final nail into the coffin of mainstream liberal attempts to make Democrats the party of fiscal restraint, efforts that began in earnest after Republicans adopted big-deficit policies at the beginning of Ronald Reagan's presidency in 1981. For almost 40 years, Democrats tried and failed to convince journalists and pundits that they were the party that cared about federal budget deficits. Over the same period, Democrats occasionally sought credit from voters for lowering (and even, when Bill Clinton was president in the 1990s, erasing) deficits.
To be sure, Democrats were still Keynesians, favoring expanded deficits during hard times. But they also came to believe in paying for new spending even when that meant supporting higher taxes when they thought increased revenues were needed. As recently as Barack Obama's presidency, they tried to rein in deficits when they got high.
That seems over. Congressional Democrats in 2020 spent freely (and tried to spend even more) to fight the coronavirus pandemic and rescue the economy. New rules in the House of Representatives de-emphasize the costs of new programs. Biden not only asked for a large bill only a few weeks after Congress passed a $900 billion round of virus-relief spending, but took on the argument head-on, saying that economists supported larger deficits right now. I don't think that Democrats will flip all the way to simply ignoring deficits, and some moderate Democrats may split with mainstream liberals over fiscal policy as time goes on, but it really does sound like the center of the party has moved.
The other thing to say about Biden's rollout was just how professional it was. The speech wasn't particularly memorable or well-delivered in my view, but it was solidly constructed and won't give the fact-checkers much to do. Nor was it undermined by nonsensical ad-libs. Oh, and Biden does know how to use a teleprompter. His staff also knows how to build (and demonstrate) support, as NBC News correspondent Garrett Haake noted in this tweet Thursday night: "My inbox and Twitter timeline are flooded with statements from Democrats (and even the Chamber of Commerce) in support of the Biden COVID rescue plan. I had almost forgotten what a coordinated policy rollout looks like."
That doesn't guarantee it will wind up passing. The Biden team is apparently hoping to treat the relief legislation as a regular bill, which means that it will need to get through the narrow Democratic majority in the House and then find 60 votes to defeat a Senate filibuster in a chamber where each party will have 50 members. And while there are some items that will appeal to many Republican senators, and others they will be reluctant to vote against, a deal requiring at least 10 Republicans to sign on seems unlikely.
Unless that's wrong, Democrats will either have to eliminate the legislative filibuster, or accept only what they could get under the current rules governing the "reconciliation" procedure that can avoid a filibuster — or loosen those reconciliation rules. It's possible that moderate Democrats might be willing to support Senate rules changes to pass funding for vaccination and other emergency health-care needs, and for some economic relief. But they almost certainly would demand that some liberal priorities in Biden's plan be dropped.
Biden and his team — and for that matter, both House and Senate Democratic leaders — are experienced deal-makers. For the most part, the coronavirus package is built for negotiations; it's relatively easy to bargain over financing levels as long as both sides want eventual passage. But whether a sufficient number of senators will really want a deal? That's hard to know at this point.
1. Davin L. Phoenix at the Monkey Cage on anger and race.
2. Reid Wilson talks to Biden's Chief of Staff Ron Klain about how the administration intends to get to work. A must-read. Key fact: Klain says that Biden will have more people in the agencies (political appointees who don't need Senate confirmation) from Day 1 than Obama had after 100 days. Obama was bad about filling vacancies. President Donald Trump was terrible. Biden, it seems, might be be good at it. We'll see.
3. Jonathan Cohn on the vaccine rollout.
4. Katlyn Marie Carter at Made By History revisits the Sedition Act of 1798.
5. Bloomberg's Joshua Green on Liz Cheney's vote for impeachment.
6. My Bloomberg Opinion colleague Elisa Martinuzzi on Deutsche Bank AG and Trump.
7. And Peter Jamison, Carol D. Leonnig and Paul Schwartzman have the epic story about why the Secret Service has been renting toilets in Kalorama.
Get Early Returns every morning in your inbox. Click here to subscribe. Also subscribe to Bloomberg All Access and get much, much more. You'll receive our unmatched global news coverage and two in-depth daily newsletters, the Bloomberg Open and the Bloomberg Close.
To contact the editor responsible for this story:
Jonathan Landman at jlandman4@bloomberg.net
Bumble disabled its politics filter after it was used to out Capitol rioters – Yahoo Tech
TipRanks
The major U.S. equity-indexes are hovering around all-time highs, and a question that frequently pops up these days, is whether some companies' valuations might be overstretched. However, some operate at the opposite end of the spectrum, and could yet offer investors untapped opportunities. H.C. Wainwright analyst Ram Selvaraju points in the direction of Sorrento Therapeutics (SRNE), as one such company. Selvaraju rates SRNE a Buy along with a $30 price target, which implies a 275% upside from current levels. (To watch Selvaraju's track record, click here) So, what's behind the optimistic outlook? Well, for starters, Sorrento has a stake in two cell-based immunotherapy companies that could "drive value in Sorrento shares over the coming months." One is Celularity, a clinical-stage cell therapeutics company focused on cellular medicines for cancer, infectious diseases, and degenerative diseases. Celularity is expected to go public later this year via a SPAC merger with GX Acquisition Corp. The merged company's equity value following the transaction's closure will land at roughly $1.7 billion. Selvaraju estimates Sorrento's position should be worth in the $200 million region. The second company is NantKwest, which recently signed a deal to merge with ImmunityBio. The transaction is expected to close in 1H21. Sorrento owns roughly 8.2 million shares of the clinical-stage immunotherapy company. These are currently worth around $121 million, going by NantKwest's recent share price. Additionally, the analyst highlights Sorrento's "burgeoning portfolio of assets spanning three distinct therapeutic areas (non-opioid pain management, oncology and COVID-19)." In fact, on the Covid-19 front alone, Sorrento has taken a broad-based approach and has a long list of diagnostic, prophylactic and therapeutic offerings in the pipeline, with "updates likely to come fast and furious." These include two rapid detection tests; COVI-STIX, for which the company filed for Emergency Use Authorization (EUA) in the U.S. in December, and COVI-TRACE, which Selvaraju claims could come in handy at any mass gathering event. "We believe that the incentive to facilitate the large-scale and indeed ubiquitous deployment of the COVI-TRACE test is extremely high and governments worldwide may seek to implement this in their respective regions," the 5-star analyst opined. Other Covid-19 candidates include COVIGUARD – a SARS-CoV-2 neutralizing antibody, COVI-AMG – an affinity-matured version of the COVIGUARD neutralizing antibody, a neutralizing antibody cocktail named COVI-SHIELD and COVIDTRAP, an ACE2 receptor decoy, intended to imitate the mammalian ACE2 receptor that acts as the primary portal for the SARS-CoV-2 virus to penetrate human cells. It has been relatively quiet when it comes to other analyst activity. In the last three months, only 2 analysts have issued ratings. However, as they were both Buys, the word on the Street is that SRNE is a Moderate Buy. Based on the $25.50 average price target, shares could climb 219% higher in the next twelve months. (See SRNE stock analysis on TipRanks) To find good ideas for healthcare stocks trading at attractive valuations, visit TipRanks' Best Stocks to Buy, a newly launched tool that unites all of TipRanks' equity insights. Disclaimer: The opinions expressed in this article are solely those of the featured analyst. The content is intended to be used for informational purposes only. It is very important to do your own analysis before making any investment.