Ottawa sees slight drop in active COVID-19 cases Monday – CTV News Ottawa
OTTAWA —
Ottawa Public Health is reporting a slight drop in the number of confirmed active cases of COVID-19 in the capital.
The public health unit said Monday that seven more people in Ottawa have tested positive for COVID-19 and eight people's cases have resolved, dropping the number of known active cases by one.
To date, Ottawa has seen 27,827 confirmed cases of COVID-19 since the start of the pandemic and 593 residents have died.
There are zero active COVID-19 outbreaks in Ottawa. There are no Ottawa residents in local hospitals with COVID-19 for a second straight day. No new deaths from COVID-19 were reported in Ottawa for an 18th straight day.
Ottawa Public Health reported a data correction in the number of people in Ottawa who had received at least one dose of a COVID-19 vaccine on Monday, saying those individuals who were previously listed among Ottawa vaccinations were not residents of Ottawa and have been removed from the total number of vaccinated residents. This resulted in a slight drop in the percentage of residents 12 and older who had received at least one dose.
There was no update from the provincial government Monday because of the Civic Holiday. Public Health Ontario will release Monday's provincial figures alongside Tuesday's at 10:30 a.m. Tuesday.
OTTAWA'S KEY COVID-19 STATISTICS
Ottawa is now in Step 3 of Ontario's Roadmap to Reopen plan.
Ottawa Public Health data:
COVID-19 cases per 100,000 (July 25 to July 31): 4.6 (up from 4.1)
Positivity rate in Ottawa (July 23 to July 29): 0.5 per cent (unchanged)
Reproduction number (seven day average): 1.15 (up from 1.08)
Reproduction values greater than 1 indicate the virus is spreading and each case infects more than one contact. If it is less than 1, it means spread is slowing.
COVID-19 VACCINES IN OTTAWA
Ottawa Public Health updates vaccine numbers on Mondays, Wednesdays and Fridays. As of Monday:
Ottawa residents with 1 dose (12+): 767,352 (-4,274)*
Ottawa residents with 2 doses (12+): 661,965 (+7,096)
Share of population 12 and older with at least one dose: 83 per cent*
Share of population 12 and older fully vaccinated: 72 per cent
Total doses received in Ottawa**: 1,333,790
*As a result of ongoing quality assurance work on vaccination records in COVax, vaccinations previously assigned to Ottawa residents were found to be for people living outside of Ottawa. These corrections resulted in a small difference in the coverage from what Ottawa Public Health has previously reported.
**Total doses received does not include doses shipped to pharmacies and primary care clinics, but statistics on Ottawa residents with one or two doses includes anyone with an Ottawa postal code who was vaccinated anywhere in Ontario.
ACTIVE CASES OF COVID-19 IN OTTAWA
There are 50 active cases of COVID-19 in Ottawa on Monday, down from 51 on Sunday.
Ottawa Public Health reported eight newly resolved cases on Monday. The total number of resolved cases of coronavirus in Ottawa is 27,184.
The number of active cases is the number of total laboratory-confirmed cases of COVID-19 minus the numbers of resolved cases and deaths. A case is considered resolved 14 days after known symptom onset or positive test result.
HOSPITALIZATIONS IN OTTAWA
Ottawa Public Health is reporting zero COVID-19 patients in local hospitals and zero in intensive care.
Local ICUs have been COVID-19 free for more than a month.
These data are based on figures from Ottawa Public Health's COVID-19 dashboard, which refer to residents of Ottawa and do not include patient transfers from other regions.
COVID-19 CASES IN OTTAWA BY AGE CATEGORY
0-9 years old: Two new cases (2,306 total cases)
10-19 years-old: Three new cases (3,584 total cases)
20-29 years-old: Zero new cases (6,245 total cases)
30-39 years-old: One new case (4,254 total cases)
40-49 years-old: One new case (3,663 total cases)
50-59 years-old: Zero new cases (3,334 total cases)
60-69-years-old: Zero new cases (1,965 total cases)
70-79 years-old: Zero new cases (1,097 total cases)
80-89 years-old: Zero new cases (856 total cases)
90+ years old: Zero new cases (520 total cases)
Unknown: Zero new cases (3 cases total)
VARIANTS OF CONCERN
Ottawa Public Health data*:
Total Alpha (B.1.1.7) cases: 6,834
Total Beta (B.1.351) cases: 406
Total Gamma (P.1) cases: 35
Total Delta (B.1.617.2) cases: 51 (+2)
Percent of new cases with variant/mutation in last 30 days: 42 per cent
Total variants of concern/mutation cases: 9,150 (+3)
Deaths linked to variants/mutations: 101
*OPH notes that that VOC and mutation trends must be treated with caution due to the varying time required to complete VOC testing and/or genomic analysis following the initial positive test for SARS-CoV-2. Test results may be completed in batches and data corrections or updates can result in changes to case counts that may differ from past reports.
COVID-19 TESTING IN OTTAWA
The Ottawa COVID-19 Testing Taskforce's next testing update will be released Tuesday, Aug. 3 because of the Civic Holiday on Monday.
On Friday, the taskforce said the positivity rate in Ottawa residents for the week of July 23 – July 29 was 0.5 per cent.
The average turnaround from the time the swab is taken at a testing site to the result is 17 hours.
Oil Prices Jump As Crude, Fuel Inventories Continue To Fall – OilPrice.com
By Julianne Geiger – Sep 21, 2021, 3:39 PM CDT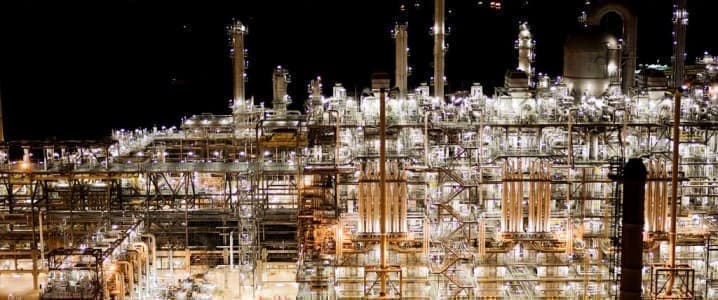 The American Petroleum Institute (API) on Tuesday reported a draw in crude oil inventories of 6.108 million barrels for the week ending September 17.
It exceeded the analyst expectations who had estimated a loss of 2.400 million barrels for the week.
In the previous week, the API reported a draw in oil inventories of 5.437 million barrels—a larger loss than the 3.903 million barrel draw that analysts had predicted.
Oil prices rose on Tuesday leading up to the data release, with U.S. crude oil inventories falling weekly, OPEC+ production that is not as strong as the market had anticipated, and depressed oil production in the United States as a result of the aftermath of Hurricane Ida.
WTI rose 0.31% on Tuesday afternoon leading up to the data release.
At 2:42 p.m. EST, WTI was trading at $70.51—a roughly $0.30 gain on the week and $0.22 gain on the day. Brent crude was trading up 0.70% for the day at $74.44.
Oil inventories in the United States have drawn down considerably so far in 2021, shedding more than 76 million barrels according to API data, and below pre-pandemic levels. Meanwhile, the EIA's latest data suggests that crude oil inventories in the United States are now 7% under the five-year average for this time of year, at 417.4 million barrels.
Most recently, U.S. oil production has been down more than a million bpd over the last couple of weeks, sitting at just 10.1 million bpd for week ending September 10 as Hurricane Ida continued to shut in oil producers in the Gulf of Mexico. 16.64% of GoM oil production is still shut in today, according to the BSEE.
The API reported a draw in gasoline inventories of 432,000 barrels for the week ending September 17—compared to the previous week's 2.761-barrel draw.
Distillate stocks saw a decrease in inventories this week of 2.720 million barrels for the week, compared to last week's 2.888-million-barrel decrease.
Cushing inventories fell this week by 1.748 million barrels after last week's 1.345-million-barrel decrease.
By Julianne Geiger for Oilprice.com
More Top Reads From Oilprice.com: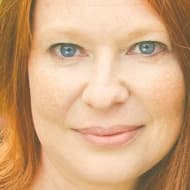 Julianne Geiger
Julianne Geiger is a veteran editor, writer and researcher for Oilprice.com, and a member of the Creative Professionals Networking Group.
B.C. preparing to offer COVID-19 vaccine to 6- to 11-year-olds once approved – Globalnews.ca
British Columbia is "actively preparing" to provide the Pfizer COVID-19 vaccine to children aged six to 11, if and when it receives Health Canada approval.
Provincial health officer Dr. Bonnie Henry said Tuesday there is optimism around approvals as phase two and phase three studies are finishing up.
The information from the studies will be part of data package being submitted over the next few weeks on how well the vaccines work and how safe they are, Henry said.

2:02


Study finds Pfizer vaccine safe and effective for children 5 to 11 years-old



"I think that's very good news," she told a news conference.
"That gives us just one more tool to be able to protect younger children against this virus."
But she was reluctant to put a timeline on when children may be eligible for the shot. In previous statements, Henry has pointed anywhere from the fall to the end of 2021.
On Monday, Pfizer said its research shows its product works for children aged five to 11 and that it will seek U.S. authorization for this age group soon.
But Henry said Tuesday they are looking at children between six and 11 being eligible.

3:47


Pfizer says their vaccine works for children 5-11



Health Canada has said several studies on children are underway by various vaccine makers, and that it expects them to provide data in the next few months.
Pfizer studied a lower dose of its two-dose vaccine in more than 2,200 kindergartners and elementary school-aged kids, mostly in the United States and Europe.
Preparing the vaccine at a lower dose could have some logistical challenges, however.
"We do know that there may be some delays before the manufacturing process," Henry said.
"This means the vaccine will be available to children in B.C., but we are preparing so that we're ready to offer it and we have all of the information that parents will need to make those decisions about whether their children should be immunized, and I think this will be very important, especially as we are into the school year again."
– with files from the Canadian Press
© 2021 Global News, a division of Corus Entertainment Inc.
China's Evergrande Crisis Could Drag Down Tether And Other Cryptocurrencies: CNBC After Hours – CNBC Television