UK increasingly unhealthy economy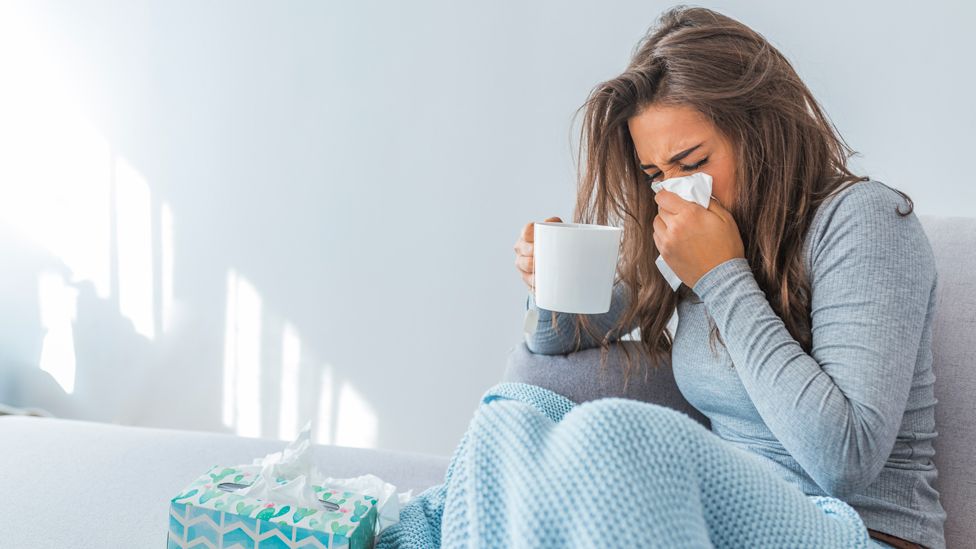 Could the nation's dodgy health and creaking health system be linked to its economic problems?
These two are often discussed in isolation from each other. But it has become clear that the rising number of people who are out of the labour market and suffering from long-term illness is having an impact.
The number of people classified as "economically inactive" and giving the reason as long-term illness was below 200,000 in 2018. In each of the past four quarters, it has been above 240,000.
There is a problem with long Covid and with NHS waiting lists as the health service struggles to recover from the demands put on it by the pandemic.
But as with the UK figures, it's not quite that simple.
The figures were low in 2018 and beginning to rise in 2019, before Covid struck. From 2019, as the UK total has risen from 2 million to 2.5 million, 360,000 of those were added after the pandemic began.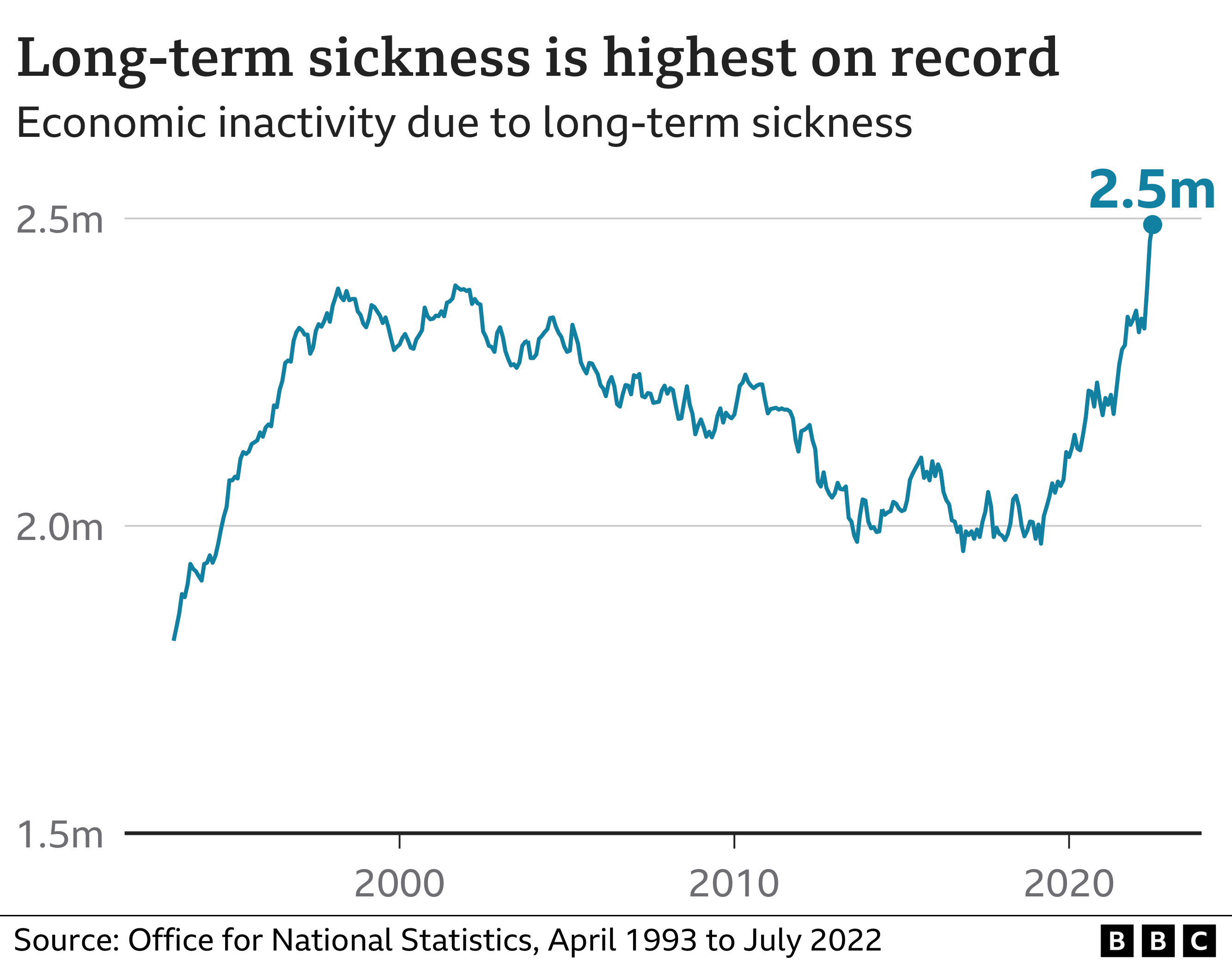 The ONS had a deeper dive into its own UK-wide figures in a recent report and it muddied the waters further.
Yes, it said there's clearly an issue about the rising number of people citing long-term illness as the cause of being absent from the labour market.
But no, it's not just about the pandemic.
Those citing "mental health and nervous disorders" rose by 22% between 2019 and this year. Those with back and neck problems rose by more than 60,000, or 31% – and that may be a warning about the risks of so many people doing office work from home.
But then it was the retail and wholesale sector that had many of the worst long-term health problems.
The ONS found a significant number of those with long-term illness had previously given the cause as "looking after a family member", including parenting or looking after older parents.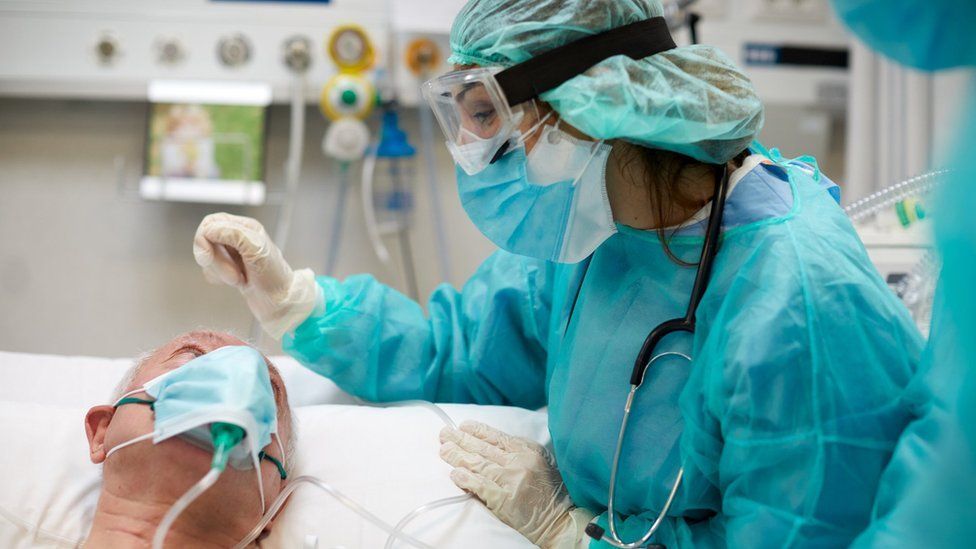 And a significant number who ceased to have long-term illness moved to another reason for not being available for work, including looking after a family member.
What are we to make of that? The ONS tends not to interpret its own numbers, so the interpretation is up to others.
And one of those others is Andy Haldane, former chief economist of the Bank of England and now chief executive of the Royal Society of Arts.
He delivered a strong message to the Health Foundation last week, which emphasised that the economy should not be seen in isolation from the rest of society.
It is within "a tightly-coupled set of complex sub-systems", including financial, social, community and health relationships.
A society is "only as strong as its weakest sub-system", Haldane said.
A healthier population can be linked to economic growth over the past three centuries.
But the lack of resilience now within UK health and healthcare contributes to a "weak and weakening societal immune system".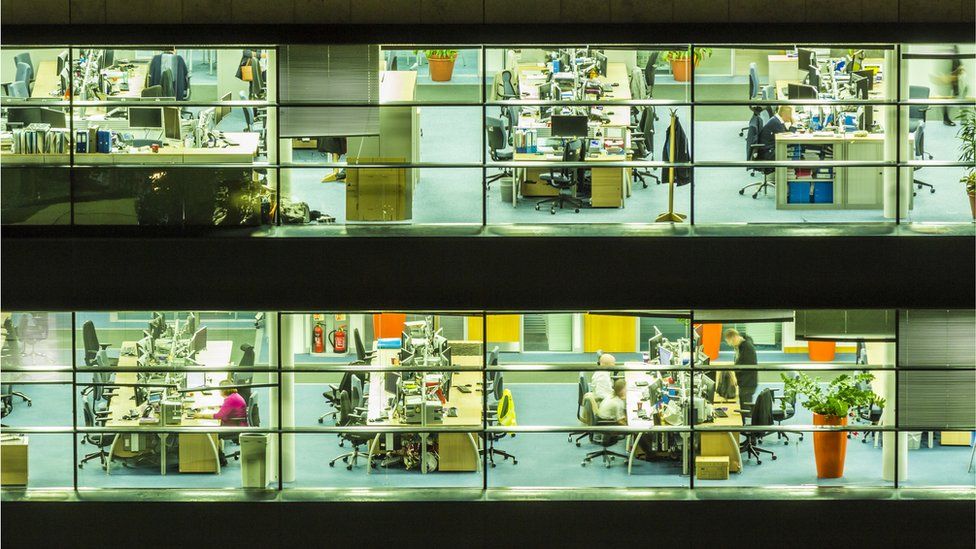 It's no coincidence, he suggested, that life expectancy has taken a dip, and healthy life expectancy – the age the average person reaches before ill-health reduces the quality of life – has become more of a factor.
The picture is clearly aligned with deprivation. Poorer people die younger, and have shorter healthy lives, and that trend is clear with each tenth of the population.
The problems set in early and need to be addressed at childhood, yet Haldane listed the ways in which public services for children are being depleted.
That is seen by poverty campaigners as a very important step in the direction of tackling those issues.
While older groups seem to be, predictably, more vulnerable to physical ailments that keep them from working, the bigger growth rate is in younger age groups.
Between spring 2019 and spring of this year, the number classified as "long term ill" in the ONS numbers were up 29% for those aged 16 to 24, and by 42% for those aged between 25 and 34.
That took them to 14% of all those in the category of long-term illness, and of them more than 60% were men.
Mental health appears to be a key element of this.
Haldane highlights that as a reason for being unable to work given by 50% more people aged 16 to 24 than was the case in 2006. It's true of young women, but again, there's more of a rise among young men.
The Resolution Foundation has found the number of young men in that category across the UK rose from 18,400 in 2006 to 27,400 last year.
All this raises questions of how well the NHS is set up to meet the challenge.
Haldane's lecture suggested that simply plugging gaps and hoping to fill vacancies is to ignore the gulf in provision when compared with similar countries.
The UK has long had a highly efficient health system, and people have been very proud of it.
But that efficiency is looking less attractive as its capacity struggles to meet need, demand and expectations.
Time for employers to act
This is a problem for the economy broadly. But it's being recognised also as a problem for business.
While workers are awaiting NHS procedures, some may be off work, and some others may be working at well below their potential.
Haldane argued that the "ESG" mantra of business – environment, social and governance – must have an H added for health.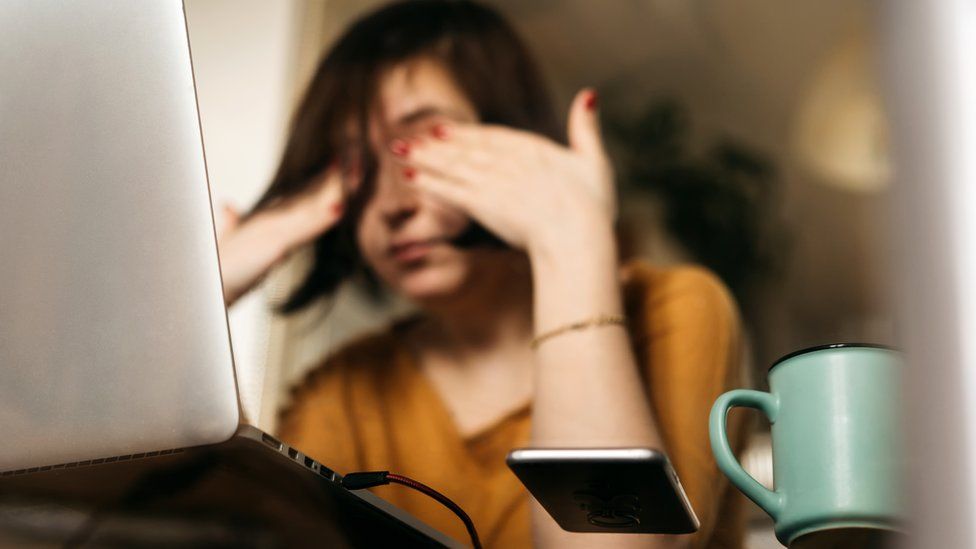 And the CBI employers' organisation has set out its prospectus for a wellbeing approach.
It calculates that 131 million working days lost to ill health in the UK each year translates to a total cost of £180bn per year.
It sets out a plan that would help industry interventions in the working-age population to reduce levels of ill-health by up to 20% by the end of this decade.
It's launching a UK-wide Work Health Index to benchmark businesses' health provision.
Brian McBride, president of the CBI, said: "Labour market resilience is a precondition to growth. Without healthy, productive employees, the UK economy will be unable to achieve the growth it sorely needs.
"Businesses understand the link between health and wealth, and have a major role to play.
"While the NHS continues to serve us all in our moments of immediate need, employers across the UK have a golden window emerging from the pandemic to lean into long-term measures which enhance employee health and wellbeing.
"With the UK staring down a fiscally constrained period, the moment to boost the UK's preventative health model is now."
At the Health Foundation in London, policy manager Sharlene McGhee says that employers have a big role: "Businesses should focus on keeping people with ill-health in employment, maintaining contact with workers on sick leave and making adjustments to ensure their working environment is accessible".
She said one in four of those counted as economically inactive due to long-term illness were actively wanting or trying to get back to work, and the pressure to do so was increased by the squeeze on their household budgets.
But it's about a lot more than employers, she added: "The government must recognise the drivers and scale of the recent rise in economic inactivity. This cannot be achieved by solely focusing on the unemployed.
"People out of the labour market should be a priority. Without urgent action to support people with ill health back into work, long-term sickness is at risk of having an enduring impact on the national economy."
Buttigieg defends 'extraordinary' economy as polling suggests significant discontent – ABC News
[unable to retrieve full-text content]
Buttigieg defends 'extraordinary' economy as polling suggests significant discontent ABC News




Source link
Kashmir is bleeding. So is its economy
On January 1, 2023, as the world celebrated the start of a new year, several families were mourning in the Rajouri district of Indian-administered Jammu and Kashmir. Armed men stormed a village and killed four civilians, injuring six others. Two more civilians were killed the following day.
Just a few weeks earlier, on December 13, India's Minister of State for Home Affairs Nityanand Rai had presented investment data for Jammu and Kashmir. The numbers spoke for themselves: investments have fallen by 55 percent over the past four years.
Together, the killings and the declining investments contradict two central arguments that have been at the heart of the Indian government's rationale for the 2019 abrogation of the semi-autonomous status that the region previously enjoyed: that the move would help improve security and spur economic development.
In the past, federal governments in New Delhi have often blamed Jammu and Kashmir's woes on local governments in power in the region. That's no longer an excuse that works.
When the Hindu nationalist government of Prime Minister Narendra Modi eliminated Article 370 of the Indian constitution — which gave Kashmir "special status" — it also carved out the territory of Ladakh from the region. Kashmir's statehood was withdrawn, and it was made a union territory, directly controlled by New Delhi.
Jammu and Kashmir doesn't even have the disempowered legislature that other union territories have — the region hasn't had elections in seven years. Yet it should now increasingly be clear, if it wasn't previously, that sidelining democratic processes and principles, and steamrolling constitutional provisions, aren't working in improving the region's security or economic allure.
Follow the money
The abrogation of Article 370 allowed non-residents to buy and own land in Jammu and Kashmir for the first time. Critics of the region's previous special status frequently cited restrictions on land ownership as a major reason why private sector industries were reluctant to set up businesses there.
However, data published by the Indian government's Ministry of Home Affairs — and made public by Rai — calls a bluff on those claims. Total investment in 2021-22 in Jammu and Kashmir stood at $46m, down from $50.5m the previous year, and dramatically less than the $102.8m spent in 2017-18.
While the COVID-19 pandemic no doubt affected Kashmir's economy, the statistics suggest that wasn't the biggest factor in investments drying up. After all, the steepest fall in investments came the year that the Indian government ended Kashmir's semi-autonomous status, before the pandemic, halving from $72.3m in 2018-19 to $36.3m in 2019-20.
Track the bullets
Things aren't much better on the security front. Although political protests have subsided because most pro-independence leaders have been imprisoned, armed groups appear to have changed their tactics.
Attacks on civilians have increased in the last few years and are increasingly being directed at non-resident Hindus and the minority Kashmiri Pandit community. A S Dulat, the former chief of the Research and Analysis Wing, India's external intelligence agency, recently highlighted the sophistication of these attacks. The targeted killings, he said, demonstrated that the armed groups have a strong intelligence network and possibly have members within the government.
At least 18 Kashmiri Pandits and non-resident Hindus have been killed in Kashmir since the abrogation of Article 370.
As with the economy, the Indian government's own data does not support claims that armed groups have been contained. The number of attacks by such groups was 229 in 2021, not significantly different from many previous years: There were 279 incidents in 2017, 322 in 2016, 208 in 2015, 222 in 2014 and 170 in 2013, the year before Modi came to power.
What's really at play
The Indian government had claimed that Article 370 restricted people's participation in the political process and led to a few families dominating the politics of the region. However, since 2019, Modi's Bharatiya Janata Party has taken steps to further disempower local Kashmiris.
First, constituency boundaries for the region's legislature were redrawn in a way that gives Hindu-majority Jammu a greater say in elections than its population, relative to Muslim-majority Kashmir's, merits. In effect, that strengthens the chances of the BJP coming to power in Jammu and Kashmir.
Then a revision of the voter list was carried out, giving voting rights to outsiders. Jammu and Kashmir is home to hundreds of thousands of migrant workers and army personnel — if allowed to vote, their electoral influence is going to be significant.
Some Kashmiri leaders have invoked the region's 1987 elections which were allegedly rigged and were considered a tipping point when the armed separatist movement in Kashmir took off.
Meanwhile, armed groups may continue to adopt attacks on non-local civilians as the mainstay of their strategy to signal their opposition to demographic changes attempted by New Delhi.
While Kashmiris and non-locals alike suffer, there is no reason to expect that Modi and his government will change their policy towards the region. The BJP's hardline approach towards Kashmir helps it bolster its image in the rest of India as a party that is tough on "terrorism" and "separatism".
The truth, of course, is more complicated. The BJP's policies have led to increased insecurity for people living in the region — whether they're Hindu or Muslim. And there has been no economic payoff, either.
5 Graphs Explaining Russia's Wartime Economy – The Moscow Times
[unable to retrieve full-text content]
5 Graphs Explaining Russia's Wartime Economy The Moscow Times




Source link