Pakistan media regulator bans Imran Khan's speeches. How he evaded arrest in Toshakhana case
Imran Khan has been in the crosshairs for buying gifts, including an expensive Graff wristwatch, he had received as the premier at a discounted price from the state depository 'Toshakhana' and selling them for profit. The court has asked him to appear before it on March 7 in the case.
FILE PHOTO: Former Pakistan's Prime Minister Imran Khan addresses a news conference (Reuters)
Pakistan's electronic media watchdog on Sunday banned satellite television channels from broadcasting live and recorded speeches of ousted prime minister Imran Khan with immediate effect, hours after he dodged arrest and made 'provocative statements against state institutions'.
Khan, the Pakistan Tehreek-e-Insaf (PTI) chairman, addressed his party workers outside his Zaman Park residence in Lahore, saying he has never "bowed before any man or institution."
He also lashed out at government leaders, alleging they stashed their wealth overseas and were given protection in legal cases by former Pakistan Army chief Gen (retd) Qamar Javed Bajwa.
The developments came after Islamabad Police on Sunday arrived at Khan's Lahore residence to arrest him in the Toshakhana case, but returned after assurance from his legal team that he would appear before the court on March 7.
IMRAN KHAN's SPEECHES BANNED – WHAT PEMRA SAID
Referring to previous directives wherein all licencees were directed to 'refrain from telecasting any content against state institutions', Pakistan Electronic Media Regulatory Authority (PEMRA) said Khan, in his speech, was "levelling baseless allegations and spreading hate speech through his provocative statements against state institutions and officers which is prejudicial to the maintenance of law and order and is likely to disturb public peace and tranquillity."
It said the airing of hateful, slanderous, and unwarranted statements against state institutions is "in sheer violation of Article 19 of the Constitution and the judgment of the Supreme Court".
It was observed that such content was telecasted by TV channels without effective utilisation of a time-delay mechanism in violation of provisions of PEMRA laws as well as judgments of the apex courts, the regulator added.
PEMRA also warned TV channels that their license would be suspended in case of non-compliance.
IMRAN KHAN WRITES TO PAKISTAN CJI
Meanwhile, in a letter to the Chief Justice of Pakistan, the former prime minister highlighted the security risks he faces in the light of credible threats of a second assassination attempt.
Imran Khan has complained of not being provided adequate security despite being the country's former PM.
He alleged that the current prime minister and the interior minister were involved in the failed assassination attempt against him.
He said that there were clear indications of another assassination attempt against him.
HOW IMRAN KHAN DODGED ARREST BY ISLAMABAD POLICE
Sunday saw massive protests at Khan's residence after a team of Islamabad police reached his Lahore residence to arrest him in the Toshakhana case. The officials, however, returned after his legal team assured them that he would appear before the court on March 7.
Pakistan Tehreek-e-Insaf (PTI) Vice-Chairman and Former Foreign minister Shah Mahmood Qureshi said there was no mention of "arrest" in the warrants as an Islamabad sessions court had asked him to appear before it on March 7 in the Toshakhana case.
The court issued a non-bailable arrest warrant against Khan last week and adjourned the hearing till March 7 because of his repeated failure to appear before the court.
WHAT HAPPENED OUTSIDE KHAN'S RESIDENCE
The Lahore police on Sunday first placed containers and closed the main road leading to the Zaman Park residence of Khan.
Riot police and water cannons were present near Khan's residence. Though his party workers feared that the police may raid Khan's house anytime, they said they would not foil any such attempt.
Punjab Inspector General of Police Dr Usman Anwar said in a statement that Punjab police would cooperate with Islamabad police to implement the court's order regarding Khan's case. He, however, did not say that police were going to arrest Khan.
Meanwhile, talking to reporters, a minister said the Islamabad police went to Khan's residence to deliver a notice to him to appear before a court in the Toshakhana case on March 7, when he will be indicted in the case.
A large number of PTI workers reached Zaman Park following the news of his possible arrest.
"Arrest of Imran Khan is our red line and we will not allow this," PTI senior leader Shafqat Mahmood said.
TV footage showed police officials in Islamabad Police uniforms as well as Punjab Police being held back by Khan's supporters outside his residence.
In a series of tweets, the Islamabad Police earlier said an operation to arrest Khan was being conducted with the cooperation of the Lahore police.
Meanwhile, senior PTI leader Fawad Chaudhry told reporters that Khan is filing a protective bail petition in the Lahore High Court in the attack on Islamabad judicial complex.
WHY IS IMRAN KHAN UNDER FIRE
Khan, 70, has been in the crosshairs for buying gifts, including an expensive Graff wristwatch he had received as the premier at a discounted price from the state depository called Toshakhana and selling them for profit.
The Islamabad Sessions court issued a non-bailable arrest warrant against Khan last week and adjourned the hearing till March 7 because of his repeated failure to appear before the court.
This is not the first time that PEMRA has banned TV channels from broadcasting Khan's speeches.
In August last year, the former cricketer-turned-politician, while addressing a public gathering, threatened to file cases against top police officials, a woman magistrate, and the Election Commission of Pakistan over the treatment meted out to his aide Shehbaz Gill, who was then arrested on charges of sedition.
Khan was ousted from power in April after losing a no-confidence vote, which he alleged was part of a US-led conspiracy targeting him because of his independent foreign policy decisions on Russia, China, and Afghanistan.
Since his ouster, Khan has been clamouring for immediate elections to oust what he termed an "imported government" led by Prime Minister Shehbaz Sharif.
Sharif has maintained that elections will be held later this year once the parliament completes its five-year tenure.
Home Office delays Windrush grants amid row over social media posts – The Guardian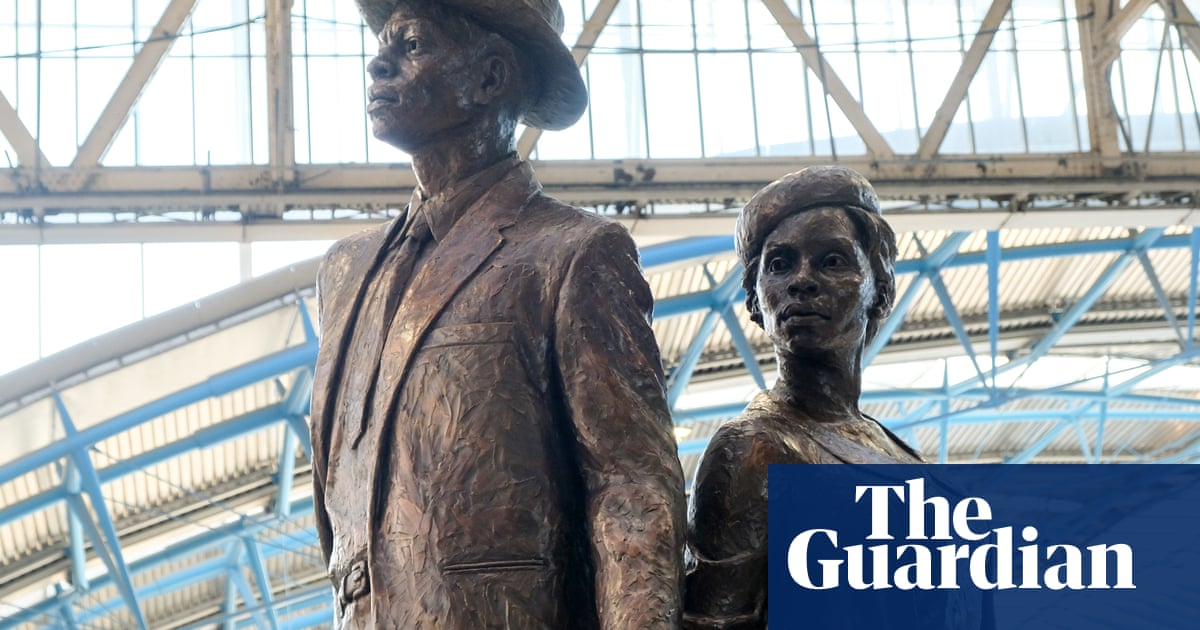 The Home Office has decided not to award £150,000-worth of grants to Windrush community organisations, amid internal disagreement about whether funds should be given to groups that have expressed criticism of the government on social media.
In December, civil servants approved applications from 15 organisations to receive about £10,000 of funding each from the Windrush community engagement fund, a grant established in the wake of the 2018 citizenship scandal.
However, their decision was blocked by the home secretary's private office, because advisers were concerned that two of the groups approved for funding had retweeted posts expressing criticism of the Home Office.
The Windrush National Organisation, the UK's largest Windrush community organisation, and the University of Leicester Pro Bono clinic, working with the Highfields community centre, both had their grant approval questioned.
Discussions over whether or not they could be removed from the recommended list caused a long delay to the grant process, and eventually the department had decided to scrap the allocation of the fund for 2022-23, a Home Office source said.
The source said there was nothing abusive in the contentious tweets, which consisted of retweeted articles from the Guardian and the Independent covering government immigration policy and pieces highlighting issues around race.
The Windrush community engagement fund was set up to support community groups to raise awareness of the government's compensation and documentation scheme, and of the Home Office's other initiatives to support those affected by the department's Windrush errors, which led to thousands of legal UK residents being mistakenly classified as immigration offenders.
Applicants to the cancelled fund received letters from the Home Office stating: "We are writing to inform you that we are unfortunately withdrawing the competition for this financial year and no funding will be awarded.
"Unfortunately, we have experienced delays with our internal assessment of the latest community engagement fund (CEF) bids leaving successful applicants very little time to spend money before the end of the financial year."
The letter added: "We will relaunch the competition next financial year. We know this is disappointing news."
Asked at a public meeting last week about the decision not to distribute £150,000-worth of grants, Angela Wilson, a Home Office civil servant and head of the Windrush external engagement team, said: "This was to do with internal problems with our assessment criteria."
Applicants to the fund responded with frustration at the time wasted in submitting applications for small grant allocations that were then not distributed.
The source said the eligibility criteria were likely to be rewritten for next year, to request that applicants be prepared to "work constructively" with the Home Office.
Bishop Desmond Jaddoo, the chair of the Windrush National Organisation, was unaware of the context behind the cancellation of the 2022-23 grants. He said his organisation had had a constructive working relationship with the Home Office to date.
"Community-led engagement is intrinsic to righting the wrongs of the Windrush scandal and any available community engagement fund must be timely and commensurate to support the much-needed engagement requirements across the affected diverse communities in the UK and abroad," he said.
Laura Bee, from the Leicester University Pro Bono clinic, which assists people to make applications to the Windrush compensation scheme, said she had not been told anything about the background to the "disappointing" decision to cancel the fund allocations for last year.
Her organisation had not put anything on social media about Windrush, but the Highfields community centre, where they were planning to hold events, and with whom they had submitted a joint application, had occasionally retweeted articles about Home Office policy.
"Our clinic is well-placed to raise awareness about the compensation scheme and help potential claimants to access the scheme. Our student advisers really value the opportunity to carry out this important work," she said.
A Home Office spokesperson said the decision to withdraw the fund had been taken due to "internal delays", and that the scheme would be relaunched in the new financial year. "We continue to provide comprehensive engagement and information to organisations to enable them to support affected individuals," the spokesperson said.
Media Advisory – Governor General to meet with the President of the United States – Yahoo Canada Finance
OTTAWA, ON, March 21, 2023 /CNW/ – Ontario–Her Excellency the Right Honourable Mary Simon, Governor General of Canada, will welcome the Honourable Joe Biden, President of the United States, on Thursday, March 23, 2023, at 6:25 p.m., at the Canada Reception Centre at the Ottawa MacDonald-Cartier International Airport. The Governor General and Mr. Whit Fraser will then meet with President Biden and Dr. Jill Biden, First Lady of the United States.
| | |
| --- | --- |
| Date: | Thursday, March 23, 2023 |
| Time: | 6:25 p.m. (EDT) |
| Location: | Canada Reception Centre at the Ottawa MacDonald-Cartier International Airport |
Notes for media:
All media must be accredited with the Parliamentary Press Gallery.

Photos of the meeting taken by the Governor General's official photographer will be made available upon request.
Stay connected:
Follow GovernorGeneralCanada on Facebook, Instagram, Twitter and YouTube.
SOURCE Governor General of Canada
View original content: http://www.newswire.ca/en/releases/archive/March2023/21/c8738.html
War Made Easy: Norman Solomon on How Mainstream Media Helped Pave Way for U.S. Invasion of Iraq – Democracy Now!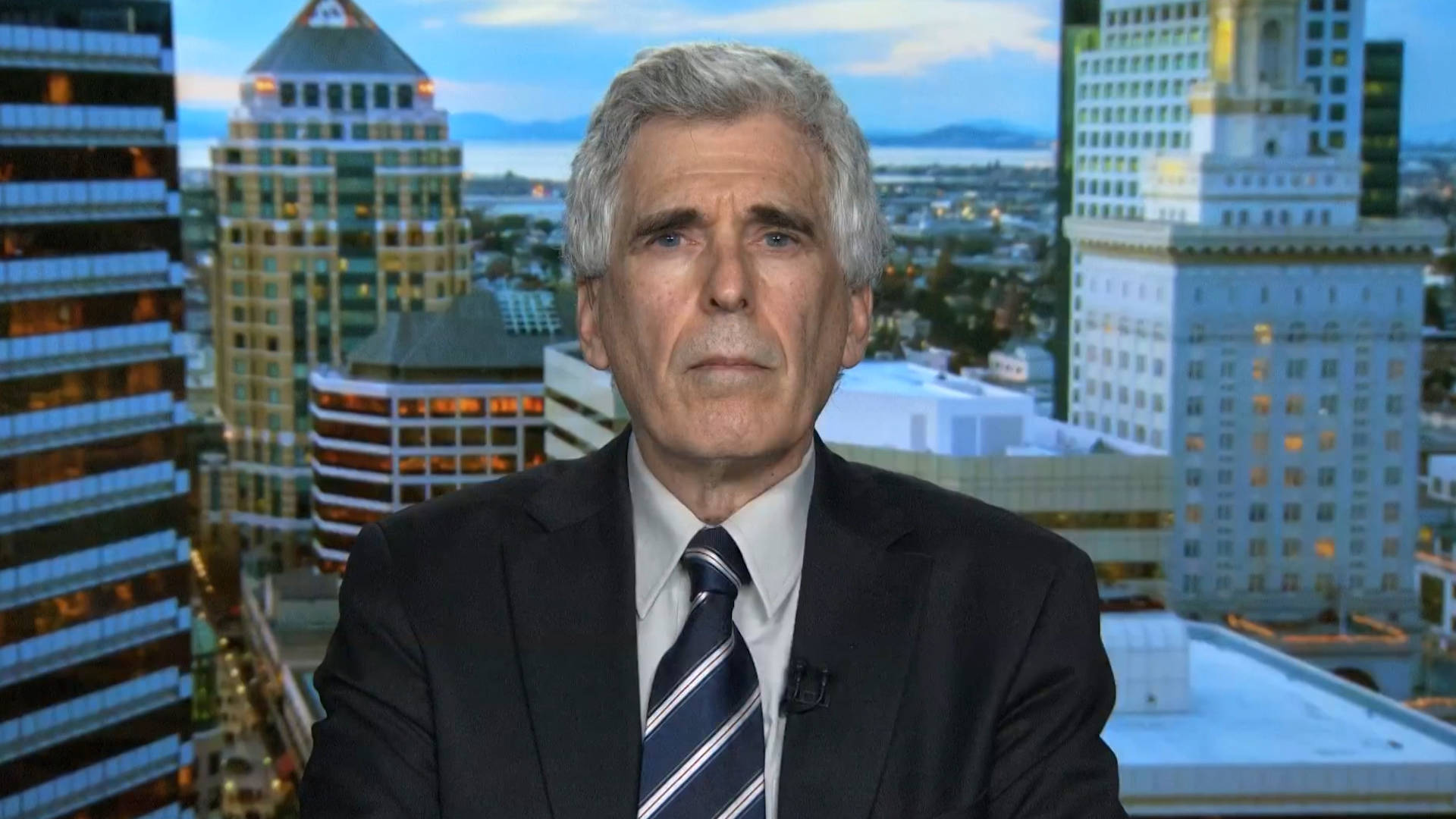 As we continue to mark the 20th anniversary of the U.S. invasion of Iraq, we look at how the corporate U.S. media helped pave the way for war by uncritically amplifying lies and misrepresentations from the Bush administration while silencing voices of dissent. Longtime media critic Norman Solomon says many of the same media personalities and news outlets that pushed aggressively for the invasion then are now helping to solidify an elite consensus around the Ukraine war. "In the mass media, being pro-war is portrayed as objective. Being antiwar is portrayed as being biased," he says. Solomon is author of War Made Easy: How Presidents and Pundits Keep Spinning Us to Death and the forthcoming War Made Invisible: How America Hides the Human Toll of Its Military Machine.