Payday loans are on the rise in Canada, due to the pandemic
After the pandemic hit, the means of income diminished, and the only goal at hand was to prevent the adverse effects the pandemic had caused. During the severe months of the pandemic, some companies were able to shift to a more flexible regime by having their employees work from the safety of their homes. However, many people were left unemployed because their jobs were either manual labour or the companies couldn't make the shift to the work-from-home plan, subsequently losing their source of income. Without a proper income, buried under the weight of their daily expenses, those individuals went to look for other employment options. Some found jobs, but the pay was near the bare minimum.
What are payday loans?
A payday loan is a short-term, small payment loan provided by non-traditional financial institutions. The purpose of a payday loan is to cover a borrower's relatively brief cash flow until their next paycheck, at which point they must fully pay the loan back. Payday loans are costly and highly risky, and they typically charge a fixed dollar amount per $100 borrowed—for example, $21 per $100, which reflects an annual percentage rate (APR) of 546%.
Payday loans are regulated differently in different provinces, so the maximum dollar amount that an individual can borrow varies. The lenders may impose non-payment penalties and non-sufficient-funds charges on borrowers who are unable to repay their loans in full and on time.
The facts
Some people's financial situations were already strained before the pandemic, and due to the pandemic, the need for assistance is only growing. Moreover, many people do not believe that their financial situation will improve in the near future.
According to a survey conducted by ACORN Canada, a membership-based community that advocates for low and moderate-income earners, states that as many as 113 out of 439 participants had to look to payday loans to help meet ends because of the financial crisis COVID-19 had brought.
At least one-fourth of the participants said they've needed a payday loan at least ten times since the COVID-19 outbreak. Over half of the participants said they tried to get a loan from a traditional bank or credit union but were turned down. Around 83% stated that they sought the loans to pay for their daily expenses.
Many also resorted to taking up installment loans that provide significant amounts starting from $1,500 to $15,000 with a 60% interest rate paid in installments over a long period. There has been an alarming rate of increase in the usage of installment loans after the pandemic happened. Approximately 46% of the respondents said they took out installment loans of up to $15,000 during the pandemic.
One of the reasons lower-income Canadians have turned to high-interest loans has been cited as the end of COVID-19-related government support, such as the Canada Emergency Response Benefit (CERB). CERB provided financial assistance to employed and self-employed individuals who were directly affected by COVID-19. More than half of those participants said their financial situation had worsened due to the pandemic and the ongoing need for financial assistance.
Due to a lack of options, most low and moderate-income individuals are driven to take out high-interest loans. Individuals with low credit scores or low income, or both, opted to take out payday loans or installment loans. With banks not providing suitable financing options to struggling borrowers, they have no other choice but to turn to lenders such as these, falling into a never-ending cycle of debt.
Sadly, many people are being taken advantage of by high-cost lenders. These lenders do not fully disclose the cost of borrowing, issue loans under the guise that they will improve one's credit score, or attach an insurance policy so that the lender can collect more money.
The survey's report also notes that while the economic consequences of the pandemic continue to rise, the government's help seems to diminish. While the heads, executives, CEOs, and big companies saw their wealth increase, the most disadvantaged sections of the population faced unemployment or a cut in their work hours, spiralling them into more financial distress.
What needs to be done?
People are distressed because of the heavy burden of debt. That's why specific steps have to be taken to ensure the financial safety of the population.
Reducing the criminal interest rate to 30%
The Criminal Code of Canada forbids lending institutions from charging annual interest rates of over 60%. According to ACORN, the federal government should reduce the criminal interest rate to 30%. However, section 347.1 of the Criminal Code exempts payday loans from the maximum interest limitations as long as provinces enact their regulations.
Payday lenders in Ontario, British Columbia, Alberta, New Brunswick, and Prince Edward Island can charge a maximum of $15 per $100 borrowed over two weeks. This equates to 391% APR.
As of now, Quebec is the only province in which payday loans are effectively prohibited, and all loans in the province have interest rates capped at 35%. ACORN also urges the federal government to follow Quebec's lead and repeal the Section 347.1 payday loan exemption.
For banks
ACORN also wants the federal government to make it easier for people to access traditional banking. They suggest the government reduce the non-sufficient funds' fee for withdrawals to $10 from $45, and the federal government should guarantee bank loans for low- and moderate-income Canadians. According to ACORN, people who don't have access to banks could use a postal banking system, in which the postal service operates a publicly owned bank.
Provide financial education
The government should strive to provide everyone with proper personal finance education. They should help struggling individuals by showing them how to manage their finances, make a budget, and look for payday loans or installment loan alternatives.
Most low and moderate-income earners do not know how to understand their finances and use them to their benefit. The federal government should provide enough information to their citizens so that they can start making smart financial decisions. By doing this, many will be able to get out of payday loan traps and will never have to seek them out again in the future.
Inform the people about debt relief methods for payday loans
Most people are stuck in a payday loan debt cycle by paying their previous loan by getting another payday loan. Without even knowing that there may be other ways to help, they keep going in circles, trying to pay down the debt they have incurred. Therefore, the government should also try to inform its residents about the different ways to repay debt, like payday loan consolidation, payday loan debt management, payday loan debt settlement, etc., that may help them pay down their debt and finally be free of it.
Conclusion
Payday loans have become a curse, pulling financially troubled people into debt traps. Quebec has formulated strict laws banning payday loans and capping their interest rates to protect its residents. However, the government should also make an effort to provide help for not just payday loans and installment loans but also other types of debt. They should give their citizens information about how different debts work and how to repay them. For example, credit card debt is another debt people struggle with repaying. Therefore, the government should give its people information about credit card debt consolidation or credit card debt management. This way Canadians can manage their debt and understand their finances in a much better way. It will also help them become financially independent in the long run.
About the Author: Lyle Solomon has considerable litigation experience as well as substantial hands-on knowledge and expertise in legal analysis and writing. Since 2003, he has been a member of the State Bar of California. In 1998, he graduated from the University of the Pacific's McGeorge School of Law in Sacramento, California, and now serves as a principal attorney for the Oak View Law Group in California. He has contributed to publications such as Entrepreneur, All Business, US Chamber, Finance Magnates, Next Avenue, and many more.
Argentina President Fernandez Names Batakis Economy Minister to Tackle Crisis – Bloomberg
Freaking out about the economy? Let's talk. – The Washington Post
Businesses and consumers are increasingly worried the U.S. economy will tip into a recession. There are already growing signs that Americans are starting to spend less on dining out, vacation plans and even such routine services as manicures and haircuts. Today on "Post Reports," we take some of your questions about the economy, and get answers from economics correspondent Abha Bhattarai, personal finance columnist Michelle Singletary and reporter Rachel Siegel, who covers the Federal Reserve.
Household differences and why they matter – Bank of Canada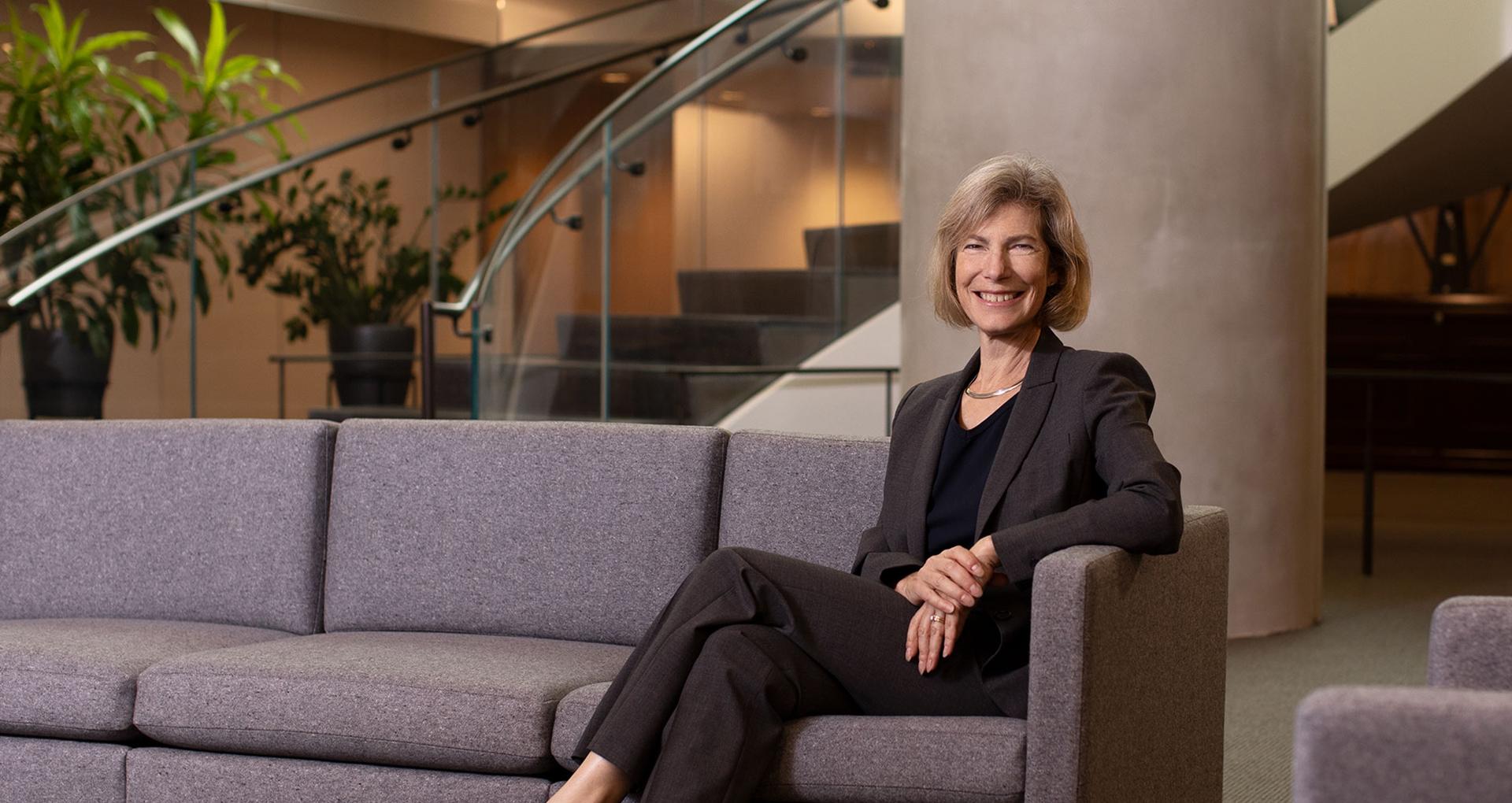 The COVID‑19 pandemic is a good example of a downturn that affected Canadians in different ways.
Most people who could work from home during the pandemic kept their jobs and experienced little or no change to their income. At the same time, public health measures to contain the spread of the virus hit some services—such as restaurants, accommodation, travel and entertainment—particularly hard. Many people working in these sectors lost their regular source of income. Low-wage workers, especially women and young people, felt this impact more.
The unusual policy supports that the federal government put in place during the pandemic also had uneven effects. Some people received enough financial support to make up for their lost wages. Others, however, did not. Similarly, while some households with fewer opportunities to spend were able to reduce their debt, others took on more debt.
By early 2022, most of the pandemic's uneven impacts on employment were reversed. As well, households across income groups were, on average, in healthier financial positions than they were before the pandemic.