Pfizer's Covid-19 vaccine first in the world to receive emergency use authorization from WHO – RT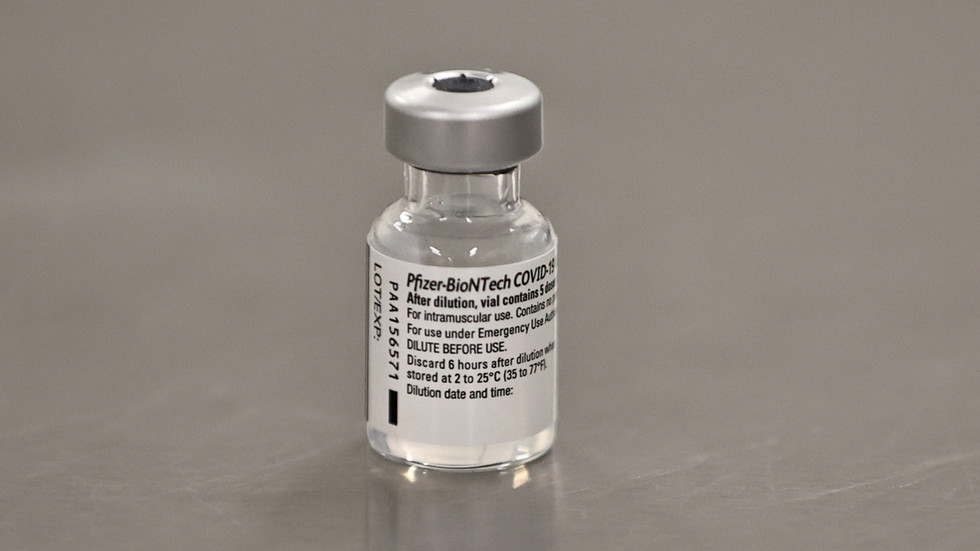 The first vaccine against the novel coronavirus approved for emergency use by the World Health Organization is Comirnaty COVID-19 mRNA one produced by Pfizer/BioNTech, the WHO has announced.
The world health body announced the emergency approval on Thursday, as 2020 came to a close. Its Emergency Use Listing (EUL) will enable countries to expedite their own regulatory approval of the vaccine, and allow UNICEF and the Pan-American Health Organization to buy it for distribution, the WHO said.
"This is a very positive step towards ensuring global access to [Covid]-19 vaccines," Dr Mariângela Simão, WHO's assistant-Director General for access to medicines and health products, said in a statement. She added that "an even greater global effort" is needed to come up with enough of a supply to meet the needs of "priority populations everywhere," however.
The WHO is "working night and day to evaluate other vaccines that have reached safety and efficacy standards," said Simão, urging other developers to "come forward for review and assessment."
The first vaccine against Covid-19 in the world was actually registered by Russia, which had requested EUL from the WHO in late October for its Sputnik-V jab. That certification is still pending.
Pfizer's vaccine was the first to be approved for emergency use in the US, on December 11. Moderna's vaccine followed a week later.
Think your friends would be interested? Share this story!
Vancouver couple accused of being COVID-19 vaccine tourists won't be able to skip B.C. line – News 1130
VANCOUVER (NEWS 1130) – The wealthy Vancouver couple accused of flying to a remote Yukon town to get vaccinated against COVID-19 won't be allowed to line up for a second shot in B.C. anytime soon.
Rod Baker and his wife, Ekaterina, reportedly flew from Vancouver, where they live, to the remote Yukon community of Beaver Creek, where they received the Moderna vaccine.
But according to a statement from the Ministry of Health, there won't be any space made for the couple to get their required second shot in B.C.
"There is no room in B.C.'s COVID-19 Immunization Plan for people who deliberately put vulnerable populations at risk in order to receive their vaccine before the start of their eligibility group," reads the statement to NEWS 1130.
#BREAKING A wealthy #Vancouver couple accused of being #COVID19 vaccine tourists won't get 2nd doses before "eligible" in #BC.

Ministry of Health staff have confirmed Rodney and Ekaterina Baker are not allowed to jump ahead of others to get fully immunized.#bcpoli @NEWS1130

— Marcella Bernardo (@Bernardo1130) January 27, 2021
Vaccines from Moderna and Pfizer require a second dose for full protection.
B.C. was administering the second shot 35 days after the virus until further delays from Pfizer pushed the province to extend that window to a maximum of 42 days.
Provincial Health Officer Dr. Bonnie Henry didn't indicate how long the couple would have to wait for their second shot as vaccines are in short supply.
"They should be ashamed of themselves," Henry said Monday when asked about reports of the Bakers jumping the queue.
"They put a community at risk for their own benefit and that to me is appalling."
The current plan for immunizing British Columbians against the virus won't see the general population starting to get vaccinated until April. Even then, those at higher risk and those oldest will be immunized first, before the province works backwards in five-year increments until people 60 years and older are immunized.
Ministry of Health staff confirms there are clear processes in place to ensure people currently live in B.C. The pre-registration system also prevents people from booking an appointment before you are eligible –based on your age.
Following accusations of travel, Great Canadian Gaming confirmed Rod Baker was no longer with the company.
Tickets filed in a Whitehorse court show the 55-year-old man and his 32-year-old wife were each charged with failing to self-isolate for 14 days and failing to act in a manner consistent with their declarations upon arriving in Yukon.
The allegations against them have not been proven in court and the tickets indicate the couple can challenge them.
– With files from the Canadian Press and Denise Wong
Outrage over B.C. couple jumping COVID-19 vaccine queue – CBC News: The National
[unable to retrieve full-text content]
Business exec and his wife charged after flying into remote Canadian town to get Covid-19 vaccine, officials say – CNN
Yukon Community Services Minister John Streicker said the couple showed up at a mobile clinic last Thursday in Beaver Creek, home to an indigenous community.
One of them presented a British Columbia health care card, the other had one from Ontario, Streicker said in a statement.
The Bakers weren't charged for getting the vaccine. Rather, they were accused of not following quarantine requirements after arriving in the Canadian territory.
According to a charging document, the Bakers are from Vancouver, British Columbia, southeast of the Yukon territory.
"I am outraged by this selfish behaviour, and find it disturbing that people would choose to put fellow Canadians at risk in this manner," Streicker said. "Reports allege these individuals were deceptive and violated emergency measures for their own advantage, which is completely unacceptable at any time, but especially during a public health crisis."
CNN was unable Tuesday to reach the Bakers for comment.
The Bakers arrived in Yukon from Vancouver on January 19 and were supposed to be self-isolating for 14 days in Whitehorse, according to officials. According to a complaint made to law enforcement, they traveled to Beaver Creek on January 21. The travel was not allowed because of quarantine requirements, officials said.
"And people were like, 'Well, why would you be going to the airport?' " Streicker said.
Following an investigation, the couple was located at the Whitehorse airport, and Yukon officials told CNN the couple left the territory that same day.
Members of the mobile clinic team called the motel and were informed the couple did not work there, Streicker told CBC.
CNN reached out to Streicker for comment on Tuesday but did not hear back.
As for getting the vaccines, according to Streicker, the British Columbia and Ontario health cards wouldn't have necessarily prevented the Bakers from getting them, as there are many out-of-territory workers in the region.
Rodney, 55, and Ekaterina Baker, 32, were each charged with failure to self-isolate for 14 days upon entry into the territory and failure to behave in a manner consistent with the declaration provided upon entry into the territory.
The Royal Canadian Mounted Police were alerted to the situation. The RCMP's Yukon office said Tuesday it is investigating; it would not reply to CNN questions.
The Great Canadian Gaming Corporation, a hotel and casino company with 25 Canadian properties, told CNN that while it didn't comment on personnel matters relating to former employees, effective January 24, Rodney Baker was no longer the president and CEO of Great Canadian and is "no longer affiliated in any way with the company."
"As a company, Great Canadian takes health and safety protocols extremely seriously, and our company strictly follows all directives and guidance issued by public health authorities in each jurisdiction where we operate," the statement added.
The White River First Nation said it "is particularly concerned with the callous nature of these actions taken by the individuals, as they were a blatant disregard for the rules in which keep our community safe during this unprecedented global pandemic."