Pope holds Edmonton mass, Hockey Canada allegations : In The News for July 26 – Ottawa.CityNews.ca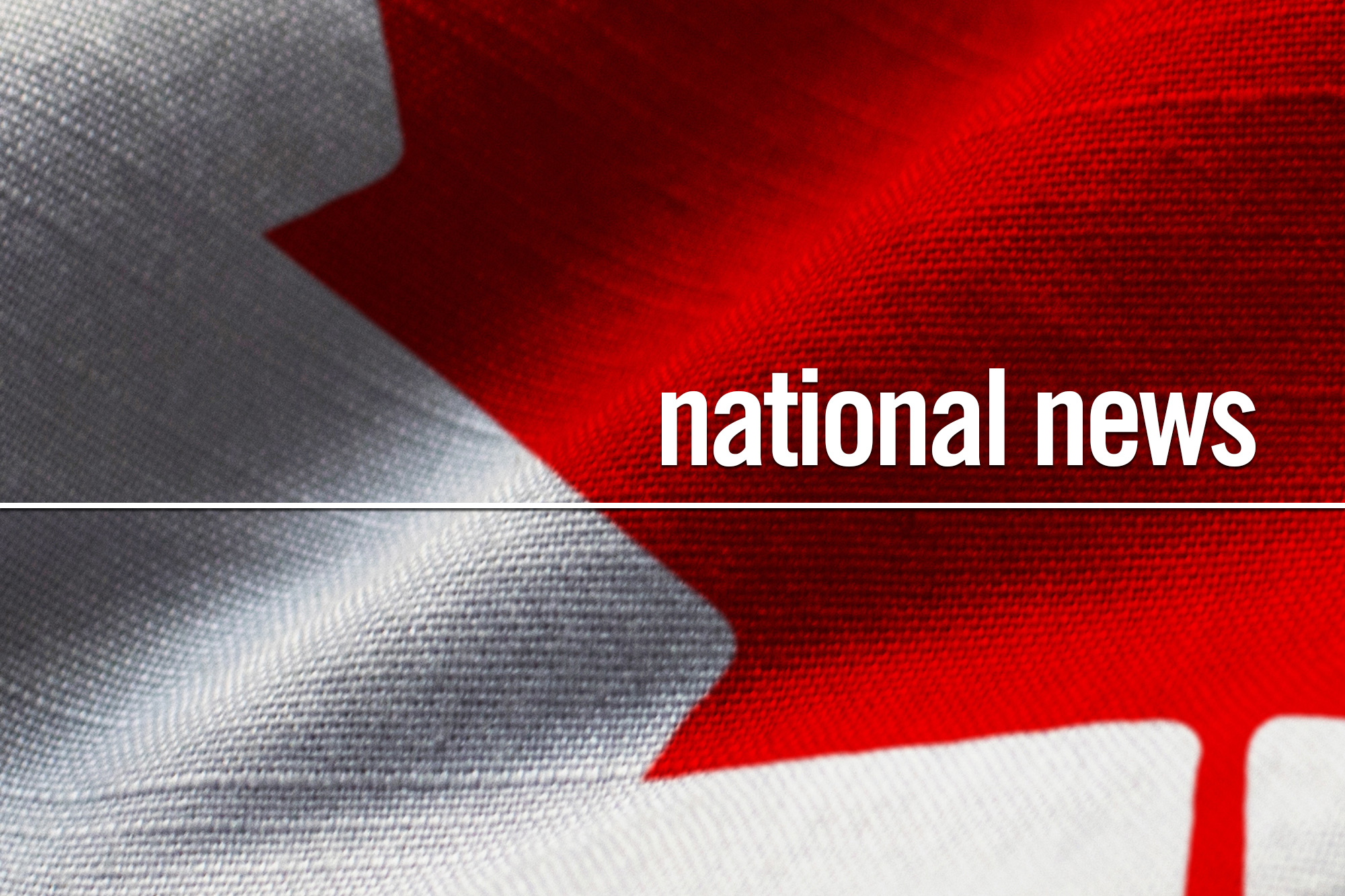 In The News is a roundup of stories from The Canadian Press designed to kickstart your day. Here is what's on the radar of our editors for the morning of July 26 …
What we are watching in Canada …
Tens of thousands of people are expected to fill Edmonton's football stadium today to take part in a public mass with Pope Francis.
The pontiff is set to address Indigenous groups, residential and day school survivors, elders, knowledge keepers and Catholics during the roughly hour-long mass at Commonwealth Stadium.
Organizers say the event is taking place on the feast day of St. Anne who was the grandmother of Jesus and is a day of particular reverence for Indigenous Catholics.
Later in the day the pontiff is expected to travel to Lac Ste. Anne, northwest of Edmonton, to take part in the community's annual pilgrimage, which regularly welcomes tens of thousands of Indigenous participants.
The Pope's second full day of events comes a day after he apologized to residential school survivors and their families for the role the Roman Catholic Church played in the cultural destruction and forced assimilation of Indigenous Peoples.
During an event in the community of Maskwacis, south of Edmonton, Francis begged forgiveness for the evil acts committed by members of the Catholic Church.
"In the face of this deplorable evil, the church kneels before God and implores his forgiveness for the sins of her children … I humbly beg forgiveness for the evil committed by so many Christians against the Indigenous Peoples," Francis said Monday through a translator at the community's powwow grounds.
The pontiff said begging forgiveness is the first step and there must be a serious investigation into what took place. He also called the overall effects of the policies linked to residential schools "catastrophic."
—
Also this …
Sport Minister Pascale St-Onge is expected to appear before the House of Commons heritage committee today as the investigation into how Hockey Canada handled allegations of sexual assault continues.
Hockey Canada has been under fire since news broke in May that members of the 20-18 world junior team were accused of a group sexual assault after a gala event in London, Ontario.
Police did not press charges, but the woman at the centre of the allegations sued Hockey Canada, the C-H-L and the players this spring.
Hockey Canada settled the case for an undisclosed amount and the committee is now probing how it dealt with the allegations and the lawsuit.
MPs will also hear today from a partner at the law firm that conducted Hockey Canada's investigation into the 20-18 allegations, and from officials at the sport's national governing body on Wednesday.
Last week, news broke that players from the 2003 world junior team allegedly committed a group sexual assault during the tournament in Halifax.
Halifax police are investigating and none of the allegations have been proven in court.
—
What we are watching in the U.S. …
WASHINGTON _ Former President Donald Trump will return to Washington on Tuesday for the first time since leaving office, delivering a policy speech before an allied think tank that has been crafting an agenda for a possible second term.
Trump will address the America First Policy Institute's two-day America First Agenda Summit as some advisers urge him to spend more time talking about his vision for the future and less time relitigating the 2020 election as he prepares to announce an expected 2024 White House campaign.
"I believe it will be a very policy-focused, forward-leaning speech, very much like a State of the Union 5.0," said Brooke Rollins, AFPI's president. Composed of former Trump administration officials and allies, the non-profit is widely seen as an "administration in waiting" that could quickly move to the West Wing if Trump were to run again and win.
Trump's appearance in Washington _ his first trip back since Jan. 20, 2021, when President Joe Biden was sworn into office _ comes as his potential 2024 rivals have been taking increasingly overt steps to challenge his status as the party's standard-bearer. They include former Vice President Mike Pence, who has been touting his own "Freedom Agenda" in speeches that serve as an implicit contrast with Trump.
"Some people may choose to focus on the past, but I believe conservatives must focus on the future. If we do, we won't just win the next election, we will change the course of American history for generations," Pence had planned to say in a speech at the Heritage Foundation in Washington on the eve of Trump's visit. Pence's appearance was postponed because of bad weather, but he will be delivering his own speech Tuesday morning before the Young America's Foundation not far from the AFPI meeting.
Trump has spent much of his time since leaving office fixated on the 2020 election and spreading lies about his loss to sow doubt about Biden's victory. Indeed, even as the Jan. 6 committee was laying bare his desperate and potentially illegal attempts to remain in power and his refusal to call off a violent mob of his supporters as they tried to halt the peaceful transition of power, Trump continued to try to pressure officials to overturn Biden's win, despite there being no legal means to decertify the past election.
On Tuesday, he plans to focus on public safety.
"President Trump sees a nation in decline that is driven, in part, by rising crime and communities becoming less safe under Democrat policies," said his spokesman, Taylor Budowich. "His remarks will highlight the policy failures of Democrats, while laying out an America First vision for public safety that will surely be a defining issue during the midterms and beyond."
—
What we are watching in the rest of the world …
KHIMKI, Russia _ American basketball star Brittney Griner returns Tuesday to a Russian courtroom for her drawn-out trial on drug charges that could bring her 10 years in prison if convicted.
The trial of the two-time Olympic gold medallist and Phoenix Mercury standout began July 1 but only four sessions have been held, some them lasting only a few hours. In one of them she acknowledged that she was carrying vape canisters containing cannabis oil when she was arrested at a Moscow airport in mid-February, but said she had no criminal intent.
The slow-moving trial and her five months of detention have raised strong criticism among teammates and supporters in the United States, which has formally declared her to be "wrongfully detained," a designation sharply rejected by Russian officials.
Griner was arrested amid high U.S.-Moscow tensions ahead of Russia sending troops into Ukraine later that month. Some supporters contend she is being held in Russia as a pawn, possibly for a prisoner swap. American soccer notable Megan Rapinoe last week said "she's being held as a political prisoner, obviously."
However, even after the conflict broke out, Washington and Moscow brokered a prisoner trade in April when American Trevor Reed, imprisoned on a conviction of assaulting a police officer, was released in exchange for Konstantin Yaroshenko, a Russian convicted in the U.S. of drug smuggling.
The Russian Foreign Ministry last week lashed out at the U.S. contention that Griner is being wrongfully detained and said Russian laws should be respected.
"If a U.S. citizen was taken in connection with the fact that she was smuggling drugs, and she does not deny this, then this should be commensurate with our Russian local laws, and not with those adopted in San Francisco, New York and Washington," spokeswoman Maria Zakharova said. "If drugs are legalized in the United States, in a number of states, and this is done for a long time and now the whole country will become drug-addicted, this does not mean that all other countries are following the same path," she added.
Russian media have speculated that Griner could be exchanged for prominent Russian arms trader Viktor Bout, who is imprisoned in the United States, and that Paul Whelan, an American imprisoned in Russia for espionage, may also figure in an exchange.
—
On this day in 1958 …
Prince Charles was proclaimed Prince of Wales by Queen Elizabeth.
—
In entertainment …
LOS ANGELES _ TBS is cancelling "Full Frontal With Samantha Bee" after seven seasons, removing a rare female voice from late-night TV, the channel said Monday.
In a statement announcing the cancellation, TBS said it has made "some difficult, business-based decisions" as part of its new programming strategy
TBS was part of WarnerMedia, which merged with Discovery Inc. last April to become the new Warner Bros. Discovery company.
Previously, TBS said it would not carry the second season of Nasim Pedrad's sitcom "Chad" and was seeking a new home for it.
TBS praised Bee and other makers of "Full Frontal" for "groundbreaking work" and said it will explore ways in the future to collaborate with the cast and crew.
Representatives for the Toronto-born Bee, who was a producer as well as the host of "Full Frontal," did not immediately respond to an emailed message seeking comment.
Bee and relative newcomers NBC's Amber Ruffin and Showtime's Ziwe have been among the few women to gain a weekly foothold in the realm long dominated by male hosts.
—
Did you see this?
OTTAWA _ Former Conservative prime minister Stephen Harper has endorsed Pierre Poilievre to be the party's next leader.
In a rare public return to party politics, Harper, who didn't wade into the Tories' 2017 and 2020 leadership races, released a short video on Twitter on Monday discussing his endorsement.
Harper says the contest to lead the party is filled with candidates, but one stands out.
The former prime minister says Poilievre served a strong minister under him when the Conservatives were last in power, before being defeated by Liberal Prime Minister Justin Trudeau in 2015.
"In the past several years he's been our party's most vocal and effective critic of the Trudeau Liberals," said Harper, who pointed to Poilievre's championing of economic issues like inflation and debt. "He's proposing answers rooted in sound Conservative ideas, but ones adapted for today's realities."
Harper's endorsement comes with less than two months left in the race, and as party members are in the process of filling out their mail-in ballots.
The race to lead Harper's former party has been characterized as a battle for its very soul and at times included some personal attacks between candidates.
Poilievre has been criticized by ex-Quebec premier Jean Charest, who is also a candidate in the leadership race, and others for having ideas and a tone that would make the Conservatives unable to win the next general election after three consecutive losses.
—
This report by The Canadian Press was first published July 26, 2022.
The Canadian Press
Canada: Fatal stabbing in Vancouver leaves city shaken – Hindustan Times
Mar 28, 2023 01:16 PM IST
An Indo-Canadian has been arrested and has been charged with second-degree murder. The victim has been identified by the Vancouver Police Department as 37-year-old Paul Stanley Schmidt
Toronto: The city of Vancouver in British Colombia was left shaken after a person at Starbucks cafe was fatally stabbed, with an Indo-Canadian arrested for that alleged murder.
The incident occurred on Sunday, around 5.40pm and followed a brief altercation outside the outlet between two men.
The victim was identified by the Vancouver Police Department (VPD) on Monday as 37-year-old Paul Stanley Schmidt. Meanwhile, Inderdeep Singh Gosal, 32, has been charged with second-degree murder.
Police continue to seek additional witnesses to the crime. "We believe this homicide was witnessed by dozens of bystanders, and there may be people with information who have not yet come forward," VPD Sergeant Steve Addison said, in a release.
"We particularly want to hear from anyone who was present in the moments before the stabbing, or anyone who has cell-phone video of the incident."
Investigators don't believe the victim and suspect knew each other. The release added that the "the circumstances that led up to the fatal stabbing remain under investigation".
A police constable patrolling the area was flagged down "moments after" the stabbing occurred. The suspect was arrested at the crime scene. Officers attempted to save the victim's life but he did not survive and succumbed to the injuries sustained after being rushed to hospital.
Raw footage of the incident posted online have gone viral throughout Canada, as they show the victim lying outside the Starbucks, surrounded by his own blood, and also the alleged murderer, walking in and out of the glass doors to the establishment. Another video shows Gosal being arrested and taken into custody by police.
Schmidt was the city's sixth homicide victim of this year.
The apparent random act of violence attracted criticism of the law and order situation in Vancouver, among the major cities in Canada. Filmmaker Aaron Gunn tweeted, "Things are not getting better. They are still getting worse."
Is femicide in Canada's Criminal Code? – CTV News
Advocates are pushing for the term femicide to be added to Canada's Criminal Code, saying it would help raise awareness on the issue.
In 2020, a report by the Canadian Femicide Observatory for Justice and Accountability found that one woman or girl is killed every two and a half days in Canada. Femicide refers to homicides that target women and girls because of their gender.
Understanding the violence females face specifically, advocates are hoping for more awareness of femicide at the federal level.
"It's really important that we name femicide," Jennifer Hutton, CEO of Women's Crisis Services of Waterloo Region, Ont, told CTV's Your Morning on Tuesday. "There are some unique traits about femicide. It's really about men's violence against women."
Hutton believes femicide should be in the Criminal Code to prevent tragedies through better understanding.
"Until we name it, then how can we change it?" she said."When it's a separate part of the Criminal Code, then we have better data to track it, so we know just how prevalent it really is."
Femicide can include instances when a woman or girl is killed by an intimate partner, a non-intimate partner, or in an armed conflict. The term can also include women who are not the intended victim, but are killed in the femicide of another woman, too.
For Indigenous women and girls, Hutton says they are killed at six times the rate of non-Indigenous women and girls.
Hutton is partnering with Jenna Mayne, who hosts the podcast "She is Your Neighbour" focusing on femicide in Canada.
"We hear from survivors, we hear from family members who have lost women to femicide, and we hear from experts," Mayne said. "I think these stories are difficult to hear, but they're so important to hear too."
To listen to the full interview click the video at the top of this article.
Grocery rebate coming in federal budget 2023
The 2023 federal budget will include a one-time "grocery rebate" for Canadians with lower incomes who may be struggling with the rising cost of food, CTV News has confirmed.
According to sources, the new measure will be unveiled in Tuesday's federal budget and will help nearly 11 million lower-income Canadians.
The new measure would see eligible couples with two children receive a payment of up to $467, a senior would receive $225, while a single person would receive $234 dollars.
The benefit will be rolled out through the GST rebate system, once a bill implementing it passes in the House of Commons, according to sources. This move is essentially re-upping and re-branding the recent GST rebate boost.
The amounts expected to be offered are exactly what the Liberals offered through last fall's doubling of the GST credit, a boost that was estimated to cost $2.5 billion and got all-party backing. It's not expected that there will be a requirement to spend the rebate on groceries.
According to Statistics Canada's latest inflation report, food prices rose 11.4 per cent year-over-year in January, nearly double the rate of inflation of 5.9 per cent and up from 11 per cent the previous month.
The increased cost of food has been the focus of a parliamentary study that's seen grocery CEOs, including Loblaw chairman and president Galen Weston, grilled over grocery profits.
"I've been talking with Canadians from coast, to coast, to coast over the past many months hearing directly concerns around affordability, around the high cost of food, of rent, of so many different things. That's why a big part of the budget will be focused on measures to help Canadians in targeted ways," Prime Minister Justin Trudeau told reporters on Parliament Hill on Monday.
"Groceries will certainly be part of it but, there's other things as well that we're going to continue to do to be there for Canadians…I look forward to a great budget tomorrow."
The NDP had been calling for the Liberals to double the GST tax credit. Reacting to the news, NDP Leader Jagmeet Singh said this measure "looks very much like… what we've been asking for, for a long time."
Both Trudeau and Deputy Prime Minister and Finance Minister Chrystia Freeland have been hinting for weeks that the 2023 budget would include targeted affordability measures to directly help those feeling the pinch of inflation the most.
"This support will be narrowly focused and fiscally responsible. The truth is, we can't fully compensate every single Canadian for all of the effects of inflation or for elevated interest rates," Freeland said last week in a pre-budget speech signalling her priorities. "To do so would only make inflation worse and force rates higher, for longer."
On Monday afternoon, the finance minister took part in a long-standing tradition of picking out a new pair of shoes to wear on budget day.
This year, Freeland opted for a pair of black heels that were on sale at Canadian retailer Simons, from the store's in-house brand. She placed them in a reusable tote bag after purchase.
WHAT ELSE TO EXPECT IN BUDGET 2023?
With the economy expected to continue slowing in the months ahead, potentially leading to a recession, Freeland is facing calls for the massive fiscal document to include a plan to promote economic growth.
Amid Bank of Canada's interest rate hikes, inflation cooled to 5.2 per cent in February. That's down from 5.9 per cent in January, after 40-year record highs over the summer, reaching 8.1 per cent in June.
"What Canadians want right now is for inflation to come down and for interest rates to fall. And that is one of our primary goals in this year's budget: not to pour fuel on the fire of inflation," Freeland said in her pre-budget positioning speech.
At the same time, she signalled the 2023 federal budget will still be prioritizing "two significant and necessary investments": the $46.2 billion in new funding included in the $196 billion federal-provincial health-care funding deals, and new measures to boost Canada's clean industrial economy.
It's the latter that government officials have signalled will get some attention in tomorrow's budget, with several news outlets reporting there will be sizable—30 per cent, according to Reuters— new clean technology-focused tax credits to generate growth in the electrical vehicle supply chain and in critical mineral extraction and processing.
The November 2022 fall economic update had telegraphed that these kinds of credits and investments were ahead.
"Tomorrow…we're bringing forward a budget that is focused on affordability and supporting Canadians… and creating great jobs for the middle class in a clean and growing economy. Those are the focuses that we've been laser focused on over the past many years," Trudeau said in the House of Commons on Monday, fresh off of U.S. President Joe Biden's visit, where the green economy was a central piece of discussion.
Canada's clear focus on the clean transition comes in part out of a need for these sectors to remain competitive in the face of the U.S. Inflation Reduction Act, which offers billions of dollars in energy incentives south of the border.
The Canadian Press has also reported that Tuesday's budget will include an increase to the withdrawal limit for a registered education savings plan (RESP) from $5,000 to $8,000; and a plan to go after hidden or unexpected consumer fees known as "junk fees" that inflate the overall cost of a product or service.
Finance Canada officials, who for some time have been parsing the stacks of pre-budget submissions from various industries and sectors, will also have to factor in the Liberals' commitments to the New Democrats, with key planks of the two-party confidence deal due to come to fruition this year.
"We still want to see confirmation of the dental care expansion to include seniors, people living with disabilities and kids 18 and under. We really want this budget to save money for people, and that's something really important for us," Singh said.
With this budget, Conservative Leader Pierre Poilievre has called on the federal government to lower taxes, end "inflationary" spending, match new spending with savings, and improve housing affordability.
"He wants to take away everybody's money, centralize it in his own hands, and promise that it will trickle down through his mighty bureaucracy… And there will maybe be a few little drops that get down to the people who actually earned it in the first place," Poilievre levelled at the prime minister during Monday's question period. "Will he cap government spending and put an end to the inflationary deficits, tomorrow?"
The fall economic statement issued in November 2022 projected the federal deficit at $36.4 billion in 2022-23, down from the $52.8 billion forecast in the April 2022 federal budget. Freeland also forecasted that federal coffers could be back to balance by 2027-28.
The 2023 federal budget is coming just ahead of a two-week break in the House of Commons, allowing Liberal MPs to then descend on their ridings to promote it to their constituents before coming back to the capital to work on getting the budget implementation legislation passed through the minority Parliament.
With files from CTV News' Chief Political Correspondent Vassy Kapelos, and CTVNews.ca's Michael Lee and Spencer Van Dyk