Prices for Cottage Properties in Canadian Real Estate Market Soar – RE/MAX News
From luxury properties to townhomes, the Canadian real estate market has witnessed monumental growth over the last year. Across the country, sales activity and home valuations have been climbing at levels never seen before, buoyed by strong demand, low inventory and historically low interest rates. These are the dominant trends, whether you're house-hunting in the Okanagan Valley, British Columbia or Halifax, Nova Scotia.
But one of the most riveting developments in the Canadian real estate market since the beginning of the coronavirus pandemic has been the substantial price increases for cottage properties. While cottage country markets across the country have typically witnessed high demand during the summer months, evolving consumer trends are pointing to sustained interest throughout the year in rural communities.
Since more people are working from home, professionals are setting their sights on lakefront cottages, chalets in the mountains or cabins in the woods, away from the hustle and bustle of major urban centres. But as homeowners cash in on their big-city properties, they are using their high equity to outbid buyers (including local residents and their fellow out-of-town buyers) and driving up cottage prices in the process. Many forecasts suggest that this impressive growth will continue through 2021 and potentially heading into 2022.
Has the Canadian real estate market been permanently altered as more households shy away from hyper-dense metropolitan areas to embrace the charm of quiet small-town life? The answer might be reflected in the numbers across multiple recreational housing markets from coast to coast.
Prices for Cottage Properties in Canadian Real Estate Market Soar
If you are currently trying rent a cottage in rural Ontario, you may be out of luck as the vast majority are fully booked for the rest of 2021. Similarly, if you're keen to buy a cottage in Atlantic Canada, be prepared to put up a fight thanks to swelling levels of demand as a result of out-of-province buyers and cheap borrowing costs.
Here are some of the figures of what homebuyers can expect to face as they seek shelter in Canada's recreational property markets:
Kawartha Lakes, Ontario (March 2021 / year-over-year)
Residential non-waterfront sales: +87.7%
Residential waterfront sales: +223.1%
Median price for residential non-waterfront properties: +44.7% to $606,000
Median price for residential waterfront properties: +64.5% to $872,000
Georgian Bay, Ontario (March 2021 / yoy)
Residential sales: +106.1%
Benchmark price for single-family homes: +43.6% to $617,900
Sunshine Coast, British Columbia (December 2020 / yoy)
Residential sales: +82%
Median price of residential properties: +7.8% to $830,000
Prince Albert, Saskatchewan (March 2021 / yoy)
Residential sales: +79.2%
MLS® Home Price Index (HPI): +12.1% to $183,100
Prince Edward Island (March 2021 / yoy)
Residential sales: +81.7%
Average price of homes sold: +21.9% to $330,121
Lethbridge, Alberta (March 2021 / yoy)
Single-detached home sales: +59.6%
Median sale price for single-detached homes: +14% to $335,000
What to Expect for Cottage Real Estate Moving Forward?
Whether you desire to go fishing on a lake or sip coffee on the patio of your waterfront property, be prepared to open your wallet wide. Cottage country prices are still expected to increase, especially now that the busy spring and summer home-buying season has arrived. This historically active period is anticipated to be busier than ever before. At the very least, prices are expected to continue rising.
Like Toronto or Vancouver, cottage areas are experiencing low inventory. A dramatic supply imbalance is leading to bidding wars for active and new listings. While this was unheard-of just a few short years ago, it has become the norm in many recreational communities across Canada. Work-from-home arrangements, the demand for less-densified areas and larger living spaces paired with ultra low interest rates are the key drivers of this unprecedented growth within destinations that would be difficult to spot on a map.
As the Financial Post wrote in February, "Cottage country is the new battleground for housing bidding wars." Although cottage country housing will still appeal to city slickers following the COVID-19 pandemic, the market could eventually normalize, write Murtaza Haider, a Ryerson University professor, and Stephen Moranis a real estate industry veteran.
"Once more housing is made available by prospective sellers, who have been patiently watching the markets from the sidelines, cottage country markets are likely to return to calmer conditions to match the serene and tranquil environments that distinguish them," they said.
Until then, cottage country is no longer just the focus of retirees searching for the quiet life in their golden years, or families seeking fun in the summer sun. Young professional couples who only need a reliable Internet connection to work are expected to become a key driver of the cottage country housing market for the foreseeable future, whether in the Sunshine Coast or Atlantic Canada.
Why Buying Property in Italy Is Hot Real Estate Trend for Americans and Britons – Bloomberg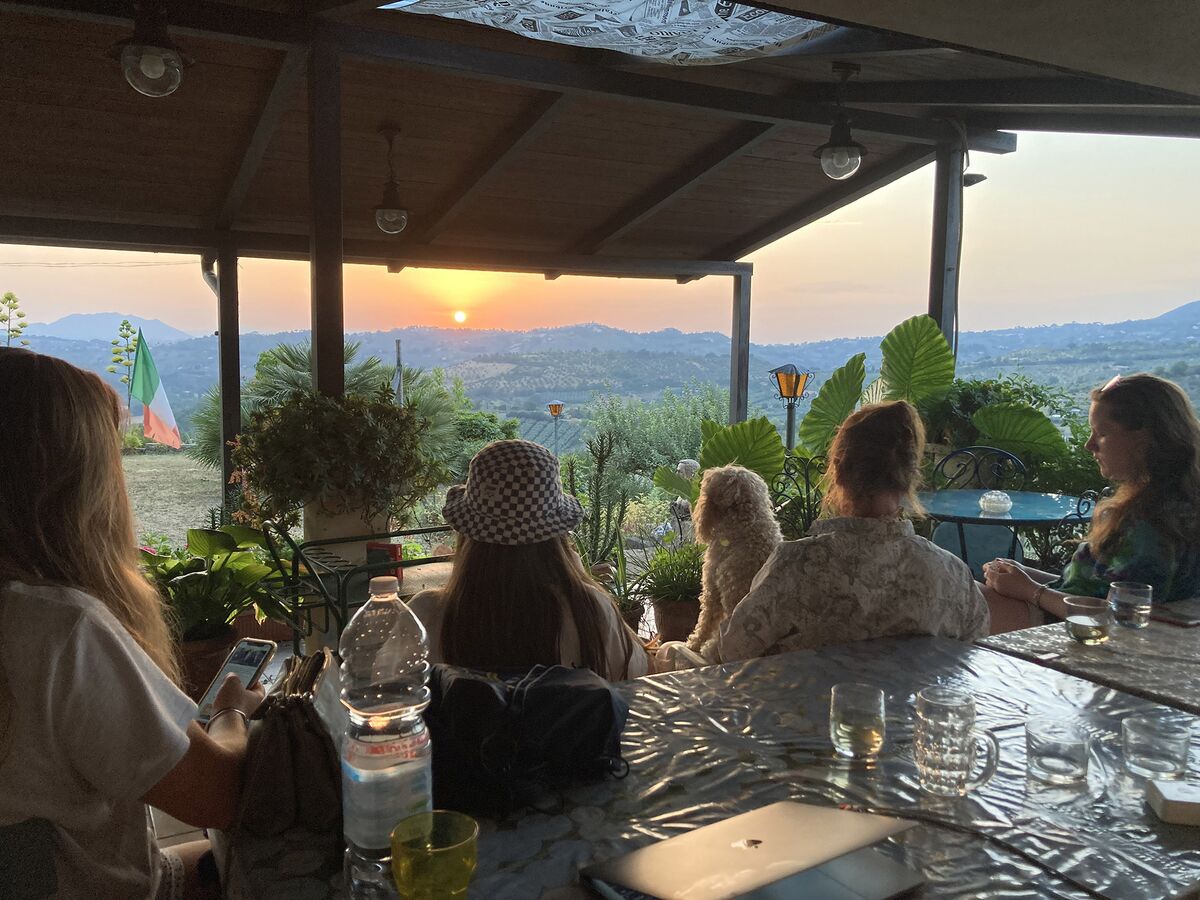 Homes in Italian cities and the countryside have always held an allure for foreign buyers. Now the pandemic is supercharging demand from well-off Americans and Britons.
That's because a range of tax incentives, relatively lower prices and the potential for working remotely has kindled their desire to buy second homes in Italy.
Drexel alum-founded YieldEasy, a marketplace for real estate investors, launches next month – Technical.ly
Drexel University alum Jeffery Gopshtein has worn many hats since he graduated in 2017.
The first in his family to graduate from college, he was inspired by his parents' entrepreneurial ventures. After a stint of founding and running a food truck business at Drexel, he earned his degree in finance and real estate, assuming he'd work on Wall Street. But Gopshtein soon realized through a co-op experience that he wasn't built for staring at spreadsheets.
So he jumped into the traditional side of real estate, getting his license and selling homes, he told Technical.ly. He was intrigued by becoming an investor, and eventually bought his first property, a single family home. But he watched how big the commercial and multi-unit market was growing, and brainstormed a way to get in without a lot of capital.
"There was a real appeal there," Gopshtein said, so he spent time with a development firm. "I watched and learned about all the implications of building urban areas."
He felt there was a hole missing in the real estate market for those who were interested in investing in smaller multi-unit properties. Buildings that host between two and 20 units make up the majority of Philadelphia's apartment buildings, according to Gopshtein, but many real estate agents and buyers stayed away from them. It takes about the same time and energy to sell a property with a few units as one with 40 units, he reasoned. But one of the paychecks is a lot bigger.
Gopshtein began work building an end-to-end marketplace for people buying apartment buildings. The platform sources, analyzes and markets these buildings, and also hosts many of the tools necessary in completing a property sale like title, financing and property management tools. The platform, YieldEasy, will launch next month in Philadelphia.
The company's revenue comes through its tech-enabled marketplace, and both buyers and sellers save money, because the company doesn't have the overhead of traditional brokerage, the founder said. Instead, it charges a flat, 1.5% transaction fee. Gopshtein realizes he's not reinventing the wheel, he said, but creating a set of digital tools for an undeserved market.
"We're not inventing the space, we're digitizing a $13 billion market," he said.
Currently, Gopshtein runs the business with one other person who's working on getting to full-time. The company also has a group of trusted advisors, and has recently raised $100,000 in pre-seed money to get them to the platform's launch and seed round later this year, Gopshtein said.
He foresees expanding next year to other markets that have a similar makeup of these multi-family units, perhaps in Austin or Miami. His main goal is to let people know that if they have a goal of property investing, it's more accessible than they might think. The company will even be considering fractional ownership — where someone puts a partial investment into a property with others — for the future.
"It's very capital intensive, so a lot of people stay in the single family home lane. There's no real seamless way to get into it," the founder said of ownership. "But someone who could buy a $500,000 home could also as easily buy a $500,000 duplex."
-30-
Podcast: Investing in industrial real estate – Real Estate News EXchange
[embedded content]
The Industrial Real Estate Show:
Host Chad Griffiths interviews Logan Hartle, an experienced industrial real estate investor and broker.
They discuss Hartle's background as a residential investor who transitioned into industrial, and also speak about ways investors can find opportunities. As Griffiths notes, perhaps the most impactful point comes at 17:42, when Hartle provides a "great tip" for new industrial investors.