Prospects to watch in Toronto Blue Jays' 60-man player pool – TSN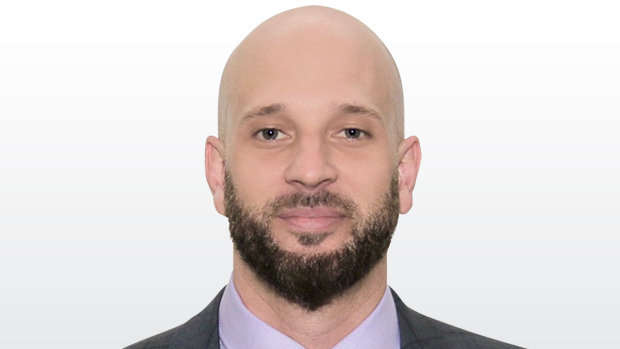 TORONTO — When it came to setting its 60-man player pool Sunday, the only real question for the Toronto Blue Jays was how many spots they'd allocate to top prospects.
Considering it's an either/or option of adding them to the player pool or leaving them at home to work out on their own for the rest of the summer, like most teams around baseball, GM Ross Atkins & Co. decided there were a handful of players in need of the development that a spot at the club's alternate training site will provide.
It's still far from ideal. The crucial reps these players are missing with no minor-league baseball season in 2020 cannot be replaced.
How the Jays will structure the work at the alternate site — intra-squad games, live batting practice, etc. — remains to be seen, but joining the obvious big leaguers at summer camp will be six of the team's top 10 prospects from my top 50 ranking back in January: RHP Nate Pearson (No. 1), 3B/SS Jordan Groshans (No. 2), RHP Simeon Woods Richardson (No. 4), RHP Alek Manoah (No. 5), LHP Anthony Kay (No. 6) and catcher Alejandro Kirk (No. 7).
A little further down the list, RHP T.J. Zeuch (No. 14), SS Kevin Smith (No. 16), 2B/SS Santiago Espinal (No. 18), RHP Joey Murray (No. 19), RHP Thomas Hatch (No. 20), RHP Patrick Murphy (No. 21), RHP Elvis Luciano (No. 23), catcher Riley Adams (No. 30), RHP Hector Perez (No. 32), RHP Julian Merryweather (No. 35) and OF Forrest Wall (No. 39) were also included.
Thirty-nine of the 40 players on the Blue Jays' 40-man roster are in the player pool, with the only exception being right-hander Yennsy Diaz (No. 33), who was placed on the injured list back in March with a right lat strain.
The goals over the next three months will be different for each of these prospects. Some are expected to play major roles with the big club, while others aren't call-up candidates at all and should spend the entire summer at the alternate training site, which Mark Shapiro said is expected to be Triple-A Buffalo's Sahlen Field.
Here are 10 names to play attention to.
INF/OF Austin Martin
The fifth-overall pick in the 2020 MLB Draft earlier this month isn't even signed but it was notable the Jays used up only 58 of its 60 spots on Sunday.
A lot of that has to do with maintaining as much roster flexibility as possible when coronavirus testing starts at the beginning of camp, but there's very little doubt the club will want a player seen as a potential cornerstone learning the pro game this summer and not sitting at home.
Scott Boras may even insist on it during contract negotiations, with the deadline to get Martin signed still a month away on Aug. 1.
Despite his advanced college skillset, one that could have conceivably let him start at Double-A had there been a minor-league season, Martin hasn't played in a game since March 11 and won't be a call-up candidate no matter how many players in front of him get hurt or sick.
RHP Nate Pearson
It was never a question of if we'll see Pearson this season, it was always a matter of when.
The same question remains today, but the timeline has been sped up a little bit now.
With service time being pro-rated over the 66-day calendar — if you're up for 33 days, that will be calculated as exactly half of the usual 187-day service time calendar — Pearson will only need to stay "in the minors" for a little over a week to safely secure the Blue Jays an additional year of team control in 2026.
The value of that year is far greater than a couple weeks of Pearson in 2020, so you can fully expect the Jays to manipulate things and find a way to outline why he's not ready from the get-go.
Don't believe it.
Even with a number of veterans ahead of him, if starting his service clock wasn't part of the equation it would be impossible to argue that Pearson isn't one of their best five starters, especially after his lights-out spring.
3B/SS Jordan Groshans
The 2018 12th overall pick came out raking last spring at Low-A Lansing, slashing .337/.427/.482 in 23 games before a left foot injury cropped up and eventually ended his season.
With that in mind, Groshans and the Jays were hoping he'd make up for lost time and get back on the fast track to joining the Jays' young core at the big-league level.
Now, it's the virus intervening.
In his age-20 season, Groshans will be in a similar situation to the 21-year-old Martin, spending time learning around older players at the alternate training site and trying to get as many manufactured reps as possible.
If there's anyone that could use an extended fall league setting like MLB is hoping to organize later this year if health permits, it's Groshans, who's a breakout waiting to happen once there's a place to play.
RHP Simeon Woods Richardson
After coming over from the New York Mets in the Marcus Stroman trade at the deadline last summer, SWR went on a tear for High-A Dunedin, registering a 2.54 ERA across six starts.
Still just 19 years old, Woods Richardson was expected to slide back into the High-A rotation for a stint, before a quick promotion to Double-A if he continued to pitch the same way he did to finish out 2019.
His stock has already risen dramatically since the Jays acquired him, but any sort of success in the high minors at Double-A would have SWR's acronym buzzing even more.
Just don't expect to see him this year.
At his age, with development left, there's no reason to add him to the 40-man roster in 2020.
RHP Alek Manoah
Last year's 11th overall pick is an arm you could shift to the bullpen right now and dream of immediate success as a high-leverage reliever.
The huge fastball and wipeout slider are both that good.
But the Jays' goal for Manoah is the same as it was with Pearson: Shoot for the stars and attempt to develop him into a big-bodied, front-of-the-rotation force.
The 17 innings Manoah threw in Vancouver during his debut last year were tantalizing, but the Jays will be patient.
The one way you could envision that equation changing is if the Jays somehow stay in contention and are looking for late season bullpen reinforcements, but at the same time that seems like a stretch for an organization that has proven to be conservative with prospect promotions in the past.
C Alejandro Kirk
Way back in early February when COVID-19 was still relatively low on the list of our concerns, I took a look at Kirk as a prospect to watch during spring training and a player who could be a dark horse call-up candidate if he took quickly to his first taste of Double-A with the New Hampshire Fisher Cats.
The portly catcher then proceeded to show everyone he can rake this spring with four hits, including a homer, in eight at-bats.
With Danny Jansen, Reese McGuire and Caleb Joseph ahead of him on the depth chart, Kirk might not be needed as a catcher, but he could also fit as a right-handed hitting DH option and provide the luxury of being a third catcher if needed.
RHP Joey Murray
Of the 33 pitchers included in the Jays' 60-man player pool, just five of them are minor leaguers who have zero big-league experience and aren't currently on the 40-man roster.
That group includes, Pearson and reliever Ty Tice, who both will be options in 2020, as well as the aforementioned Woods Richardson and Manoah.
Murray, who jumped onto the prospect scene last summer by leading the Jays' organization in strikeouts and registering a sparkling 2.75 ERA across three levels, finishing in Double-A, is the final name in that group.
The 23-year-old right-hander doesn't throw overly hard but he's a spin-rate darling and could be an interesting depth arm down the road, it's just unlikely he'll be needed this year with no Triple-A experience and no spot on the 40-man.
Hatch, Murphy, Merryweather
We'll finish this list off with three right-handed pitching prospects who are on the 40-man roster and staring down their big-league debuts in the near future.
Hatch is the most likely long-term starter of the trio, impressing with a 2.80 ERA in six Double-A starts after being acquired at the trade deadline from the Chicago Cubs in exchange for David Phelps.
Added to the 40-man in the off-season in order to protect him from the Rule 5 draft, Hatch is likely well down the list of depth options at the outset, but things could change quickly with the virus.
Murphy, who was forced to rebuild his delivery midway through last season after starting hot, and Merryweather are also one phone call and an easy roster shuffle away from being potential bullpen depth, especially with 30-man rosters for the first two weeks of the season.
Mailbag: Early Storylines from Roland Garros 2020 – Sports Illustrated
Without fans and during a cooler, gloomier time in Paris, is the 2020 French Open falling flat? How are players handling the quick transition from the U.S. Open in New York, to clay-court lead-up tournaments, to the Roland Garros dirt?
PARIS – Wednesday is Mailbag day so here goes….
• On our most recent podcast, Chanda Rubin and I preview the 2020 French Open, also known as 2020 Roland Garros.
• Speaking of Chanda….a good solider reminder that Tennis Channel has all the coverage, first ball to last.
Onward, while marveling over Clara Tauson….….
Mailbag
Have a question or comment for Jon? Email him at jon_wertheim@yahoo.com or tweet him @jon_wertheim.
Jon, I am watching the French Open from home and I can't make up my mind how I feel. Does it feel like a major to you or just weird?
—Charles T.
• I write this with a few first round matches still left to be played. So it's early and subject to change. But in short, yes and yes. It's definitely weird for a variety of reasons. Obviously, the absence of fans and the COVID protocol. But also the time of year. There's a reason why Ella Fitzgerald didn't sing about "Paris in the fall." It's rainy and dark and chilly…and this impacts the surface as well as the mood. Even without a new ball. Even without a roof atop the big court. Even without lights on the court…the surface is stickier and less granular. Even stepping onto the court for interviews, I can say it feels different underfoot.
All that said, here's what happened Monday alone: Dominic Thiem made a graceful transition and looked terrific in his first match as a major champion. Serena Williams fought through a patchy set and then played a dazzling set as she chases her 24th major (after this writing, Serena withdrew from the tournament, citing an Achilles injury); Nadal was Nadal-ing in search of his 13th title here; teenagers won; players deep in their 30s won; a match went 16-14 in the fifth; a player ran out of rackets and had to borrow a stick (off-brand) from her coach; the fourth seed lost. In other words, yes, it felt like a major.
We'll see how this plays out. But, so far Roland Garros has taken the baton from the U.S. Open—sanitizing it first, of course—and it feels like a major.
Jon, I know the French Open just started but I'm curious what you are hearing about the 2021 Australian Open. Am I going to be able to go the tennis?!!
—Djeorg, Melbourne
• Assuming you are local, the answer is, happily, likely. It is—all together now—a fluid situation. But Australia has 20 new cases the other day and the recent lockdown appears to be effective. It sounds like right now the big concern is confronting outside threats. The players recently received an email from Tennis Australia which reads in part:
"As you may have read, the Covid-19 infection rate in Australia is extremely low—today for example it was less than 20 people. Australia is a safe place and the community has done a good job ensuring the infection rate remains very low by wearing masks, physically distancing and practicing good hygiene. Our government is very committed to suppressing the spread of the virus and requires every person who comes to Australia to quarantine for two weeks. This has been the case for everyone, including Australian Citizens, since March and has been a major factor in keeping infection rates low here."
Two other notes: I'm told that, while it will not replace the cancelled Shenzhen year-end event, the WTA is looking into adding events to the calendar, post-Paris. Multiple sources tell me Prague—which hosted an event in August—is the frontrunner for a year-end event that will include top players.
On the ATP side, it looks like 2021 will continue to feature events with reduced crowds. The big question: to what extent—if any—can tournament directors cut prize money, to reflect the diminished ticket revenues.
Just glancing at the first day scores and it seems like one of the clear themes is that players who did relatively well at the U.S. Open are falling rapidly in Paris…not uniformly, but in higher numbers than rankings and seedings would predict. Not in the least surprising but confirms what many people had expected about back-to-back majors on different continents in the age of COVID-19.
—Leif Wellington Haase
• This is always the dilemma, isn't it? Do you rest before a major? Or do you get matches, hoping to find rhythm and confidence (and appearance fee lucre)? This year it was amplified. A lot of contenders and high seeds—Svitolina, Sabalenka, Tsitsipas, Rublev, Garin, Medvedev—played the week before the 2020 Roland Garros event. And the Hamburg men's event ended on a Sunday, meaning that after a major had started, players were still competing in an ATP 500 event.
So you don't find Nadal's expression of global concern for the pandemic on Twitter two months ago at all disingenuous, considering that he has no problem participating in the French Open amid a rise in COVID cases in France and Spain? I guess it's easier to consider the situation "safe enough" when you're a 12-time champion. At least Ash Barty, the top-ranked woman (and defending champion), commendably refused to play at both Flushing and Paris.
—Sean, San Diego
• Broadly, I think we give everyone a wide berth. This situation is fluid—no pun intended—and a decision that seems sound one minute seems suspect the next. And vice versa. Also, who among us is entirely consistent here? (I'm reluctant to eat indoors; but just flew across an ocean.) Specific to Nadal, I'm not sure what's disingenuous. You're allowed to express global concern, but still maintain your job….After his first round match, Nadal was asked about the hollow atmosphere and the absence of fans. His response: "It's sad…but perhaps it should be sad, in the world there are many people suffering, it needs to be sad."
I don't understand your support for the underhand serve. Just because it is technically allowed doesn't make it right. There are rules in the rulebook but there are also unwritten rules, Jon. I'm not a pro but if anyone did that to me, I would probably be so insulted I'd stop playing. It's not cool, Jon. Plain and simple.
—Doug T.
• We had some back-and-forth on Twitter on this as well. Honestly, I don't get it. When an infield plays deep, you bunt. It's not the same exertion of power as a solid single; but it's no less legitimate. In rallies we hit drop shots when the opponent positions himself far back. Why should it be different for the serve? It's a completely legitimate tactic and should be celebrated, not derided as cheap.
You probably already have gotten this answer to what other Scandinavians were top tennis players. I lived in Denmark during the beginning of Kenneth Carlsen's professional career; so I was aware of him. He was a mid-level, uninspiring player to watch. Sadly.
—Jenny
• Nice. And of course, Jarkko Nieminen, the Flying Finn, also interrupted the Swedish hegemony. Oh, wait, here comes another reader, Pedro Pelaez: You will probably have Sharko answer this question but I believe Jarkko Nieminen was the highest ranked Scandinavian that wasn't a Swede in July 2006 when he hit his career high ranking of No. 13 (next closest was Bjorkman at No. 29 and T. Johansson and Soderling at No. 38 and No. 39, respectively).
After Diego Schwartzman's spectacular recent performance, I was curious about his height. And searching for any analysis of the resulting disadvantages (or benefits) to his playing, I stumbled upon this article. His is such a wonderful story! It seems like movie material, really. And this makes me wonder that in all this hoopla about Big 3 and Murray, Wawrinka, etc. (deserving, no doubt), how many such gems lie hidden? There must be so many amazing stories about tennis players, given their diverse backgrounds, their own struggles, and their families' struggles.
I realize that struggles are common to every sport and may not necessarily make good copy. But I am sure there will be a wealth of really interesting, but hidden, stories and nuggets, stories that give you a wider appreciation and understanding not just of the player but also of the world around them. Kind of similar to Diego's background of his great grandfather escaping a Nazi concentration camp and migrating to Argentina. Wouldn't it be wonderful if someone (you?) compiled the best stories among them into a book or a series?
—Arun Narayanan, Lappeenranta, Finland
• There's something wonderful about a fan from Finland, writing to an American journalist, about a player from Argentina. I love your point, as well. As tennis transitions to the Post-Big (Three/Four/Five) to an era with few titans, it is imperative that these stories are told. We won't have players with double-digits majors so give the folks at home other stories and other reasons to care.
Regarding sibling rivalries in the same sport at the same time…Did anyone bring up the Busch brothers, Kurt and Kyle? Both are consistently in the top 12 in the points battle for the year-end championship. Both have won the championship. They have had on track altercations against each other and haven't spoken to each other until their grandmother insisted at Thanksgiving dinner. They both drive for top-tier team owners (Ganassi & Gibbs) that also have a long and successful history in racing. The sport being NASCAR. I agree that the Williams sisters' competition / rivalry / success is greater. The Busch brothers have also had success. If compared to in tennis, Kurt vs. Kyle would be like McEnroe vs. Connors…hot tempered, divisive, competitive, and really good.
—Bret (maybe the last NASCAR fan in Utah!)
• What's this term, NASCAR? Rings a faint bell. (You want to know from a sport in decline….) That's a good one. While they never competed against each other—outside the home—the Reggie Miller/Cheryl Miller combo is good, too.
Press releasing
• The USTA today announced that the University of Florida will be joining a growing list of colleges across the country to offer Professional Tennis Management (PTM) programs. UF will be adding a Racquet Sports Director Specialization to their online Master's in Sports Management program. The program will focus not only on helping aspiring Directors of Racquet Sports to be masters of the game they teach, but also to have a firm understanding of business practices, communication, leadership and entrepreneurship.
• Match Tennis App is helping keep tennis tournaments alive throughout the United States through the creation of its Virtual Tournament Desk (VTD) technology. Match Tennis App is the provider of the leading tennis player tournament management application being used by tennis organizations throughout the country. Three of the largest USTA Sections have mandated tournaments to use the app. The new technology integrates with the USTA's existing tournament management system to provide more effective social distancing protocols.
The goal was simple: Develop a technology solution that would facilitate a safer COVID-19 environment for tennis venues nationwide so that the sport of tennis could once again host competitions for tennis players, especially those hoping for college scholarships.
CEO and former WTA world-ranked No. 33 player Lindsay Lee-Waters founded Match Tennis App with her husband Heath Waters and his brother Matt Waters. As the parents of a nationally top-ranked 14-and-under junior, the Waters have been on the front lines of the junior tennis tournament scene, and desire to enhance the quality of experience for players, parents, and tournament staff through innovative digital experiences.
• The International Tennis Hall of Fame allows fans to participate in the Hall of Fame voting process through Fan Voting, presented by BNP Paribas, which will take place from October 1-25 at vote.tennisfame.com. The top-three vote getters in the Fan Vote will receive bonus percentage points on their Official Voting Group result.
Steelers, Titans to be played later this season – TSN
NASHVILLE — The NFL postponed Sunday's Pittsburgh Steelers game at Tennessee until later in the season after one additional Titans player and one personnel member tested positive for COVID-19.
The announcement Thursday came one day after the league said it hoped to play the game on Monday or Tuesday. The NFL said a new game date would be announced "shortly."
"The decision to postpone the game was made to ensure the health and safety of players, coaches and game day personnel," the league said. "The Titans facility will remain closed and the team will continue to have no in-person activities until further notice."
On Tuesday, the Titans (3-0) placed three players on the reserve/COVID-19 list, including key players defensive captain and lineman DaQuan Jones and long snapper Beau Brinkley. Outside linebacker Kamalei Correa became the fourth on that list Wednesday.
With the two new cases, the Titans' total is now 11: five players and six other organization members. That doesn't include outside linebackers coach Shane Bowen whose positive result came back last Saturday, preventing him from travelling with Tennessee to Minnesota for a 31-30 win.
Coach Mike Vrabel said Wednesday he was not among the group of five personnel, but he declined to identify any of those people who tested positive. Vrabel said some of those who tested positive were experiencing "flu-like" symptoms.
Now the NFL has to figure out how to reschedule a game between two of its seven undefeated teams after the league's first COVID-19 outbreak of the coronavirus pandemic.
The simplest scenario for rescheduling is Week 7 on Oct. 25. That's the Titans' bye. Pittsburgh is scheduled to play at Baltimore that week, but both the Steelers and Ravens have byes in Week 8 allowing the NFL to make a change affecting only one other team.
The challenge is turning this week into a bye for both Tennessee and Pittsburgh and comes after both teams started preparing to play as early as Monday. The Titans, who played in the AFC championship game in January, and the Steelers, revived with quarterback Ben Roethlisberger back now, may be playing without a break through the rest of the regular season.
Pittsburgh hosts Philadelphia on Oct. 11. Buffalo is scheduled to visit Tennessee that day, the next game that could be affected depending on how the Titans' outbreak continues.
___
More AP NFL: https://apnews.com/NFL and https://twitter.com/AP_NFL
Lecavalier, St. Louis thrilled to see Lightning win Stanley Cup again – NHL.com
The two friends and former teammates were key cogs in the Lightning's run to the 2004 NHL championship, which until this Monday was the only one in franchise history. They played the lion's share of their careers in Tampa Bay, Lecavalier skating 14 of his 18 NHL seasons for the Lightning, from 1998-99 to 2012-13, St. Louis playing nearly 13 of his 16 seasons for the team, from 2000-01 deep into 2013-14.
"I've sent text messages to a few players and told them, 'Enjoy this, let it sink in, because you never know if you're going to experience it again,'" Lecavalier said on Tuesday, having just golfed a round of 79 despite a cell phone that buzzed good wishes from tee to green. "I've told them, 'You think now that you're young and you might win another three or four, but things change quickly in hockey. Enjoy it while it's here.'"
St. Louis is thinking of many of the same people. The 45-year-old played with a handful of those who formed the nucleus of the 2019-20 Lightning, including cornerstones Steven Stamkos, Victor Hedman, Nikita Kucherov and Ondrej Palat, and he cherishes memories of those off the ice who tended to his health and cared for his equipment.
He spoke, too, of having gone to the 2014 Stanley Cup Final with defenseman Ryan McDonagh, when their New York Rangers were defeated by the Los Angeles Kings in five games.
"We lost that year, so I'm happy that Ryan gets to win it now," St. Louis said. "All the staff in Tampa when I was there, the trainers, they're the same guys. The Stanley Cup is going to bring a lot of joy to so many people. It's a good-looking trophy and it's a hard one to win."
Their careers ended elsewhere — Lecavalier with the Kings in 2015-16, St. Louis with the Rangers in 2014-15 — but both are best identified with the Lightning, revered in Tampa where St. Louis' No. 26 was retired to the rafters of Amalie Arena in 2017, a year before Lecavalier's No. 4 joined it.
With Tampa, St. Louis was a three-time Lady Byng Trophy recipient, twice won the Art Ross Trophy and won the Hart Trophy and Ted Lindsay Award once each. For his League-leading 52 goals in 2006-07, Lecavalier was awarded the Maurice Richard Trophy, named for the legend of the Montreal Canadiens, the team he worshipped in his youth.
They watched this week's Cup-clinching Game 6 against the Dallas Stars miles apart in different ways. Lecavalier enjoyed the first two periods with a group of friends in the team's dressing room at Amalie Arena, then went home to see the finish with his family. St. Louis missed the first period, on the ice in Connecticut for a son's hockey practice, then drove home to watch the final 40 minutes with his boys.
Both men have indelible memories of winning the Cup in 2004, of the engagement of a rabid fan base as hockey took root in the market and grew to become the hottest ticket in town.
"In 2004, fans were drawn in to hockey because we were winning and they fell in love with the sport," Lecavalier recalled. "Since then, the Lightning have been a building a good fan base. Football is huge in Florida but what Mr. Vinik (owner Jeff Vinik) has done with the organization, and in the city, has brought hockey to a new level. Minor hockey has gotten bigger. It's a combination of everything. A lot has changed, but the feeling of winning is the same."
St. Louis says the Lightning have been knocking on the championship door for some time. After last year's stunning loss to the Columbus Blue Jackets in the Eastern Conference First Round, he believes Tampa Bay seemed almost destined to go all the way this year, general manager Julien BriseBois having tweaked the roster to put the team over the top.
"There's been a building of a championship team but I feel they've had a championship-caliber team for many years," he said. "This year they made some moves, added the pieces they needed, but every year they've kind of put themselves in that position and it just didn't work out for them.
"To win, a lot has to go right. You need a lot of bounces, you need to stay healthy, get timely goals and timely saves, maybe an upset in another round to give you something where you match up better against an opponent. I just felt that no matter who they played in the playoffs this year, they were going to win. They were dominant from start to finish. There weren't many holes in their game.
"I think they learned from last year, a little bit of adjusting their style, playing less risky hockey. They've evolved into a team that can play any style. You want to open it up, they can. You want to play tight, they can. They have some physicality as well, so they won't shy away from anything, and they've got the goalie (Andrei Vasilevskiy). It was their year. I just hope next year they're in a position to have continued success. They have some guys who are in their prime and will be in their prime for many years."
Sixteen years later, vivid memories of winning the 2004 Stanley Cup remain, Tampa Bay having defeated the Calgary Flames in double overtime on the road in Game 6 to stave off elimination, then returning home to win a 2-1 nail-biter in Game 7. Both Lightning legends understand the emotions that the 2020 Lightning are feeling now and will forever.
"I wish I could have that feeling again because the night you win the Cup is something you will never feel again, unless you win it again," Lecavalier said. "This is a dream come true for all these guys now, as it was for me.
"This year's team is still running on adrenaline, which will last for two or three days, even longer. They have to think that you might win this only once in your life so you've got to take full advantage of it. And it's funny, after you win it once, you say, 'Wow, I want to win it again because it was so much fun.'"
Support for the team will soar to new levels, St. Louis said, the team's second Stanley Cup placed on a solid hockey bedrock in Tampa.
"The Lightning have done so much for me as a player, raising my number," he said. "I want nothing but the best for them. I'm glad that I'm part of the history of this team. That history will keep building and that's another big step for them. You don't have to be an Original Six team to build some tradition. I think Tampa is well on their way."