Q&A style: Duende offers up fine-art prints from coveted creators – County Weekly News
Sarah Delaney, Rubeena Ratcliffe and Brit Gill are among the initial group of artists on offer
It's not uncommon for Vancouver-based artist Sarah Delaney's collections to sell out in minutes.
The original artworks, which have garnered Delaney an ever-growing online following, are coveted by art lovers, locally and beyond, which means getting ones' hands on one of her unique creations can be tricky.
Rachel Harrison and Jennifer Scott, the duo behind the new Vancouver-based company Duende, are looking to ease the struggle of snagging one of Delaney's — as well as a handful of other creatives including fine artists and photographers — pieces by offering limited-edition fine art prints of varying prices and sizes.
Their aim, they say, is to, "mingle impactful art with the public, allowing the everyday collector to build their gallery based on a connection with each piece." We caught up with Harrison and Scott to learn more.
---
Q. For those who aren't familiar, what is Duende?
A. Duende is a curated online gallery founded on the belief that choosing art should be based on the connection we feel to it and the power of certain pieces to really resonate with us.
Our vision is to define a place where an entire space can be curated with meaningful art of mixed mediums, created by a variety of artists, while establishing a cohesive relationship between the pieces. By offering limited-edition collections, our customers are gaining the value and exclusivity that comes with small runs, yet working with prints allows flexibility for making art more approachable.
Q. Is there a story behind the name?
A. Duende is a Spanish word with a wide variety of definitions; the meaning we identify with for our business is "the mysterious power of art to deeply move a person."
Q. Who is the target customer?
A. We were inspired to create this type of boutique-style online gallery platform from the perspective of designers, as both of us have established our careers as interior designers and stylists within Vancouver; we feel that we will see much of our traffic come from other designers, decorators, developers and commercial art buyers who face the same challenges we did of sourcing impactful, exclusive art at an approachable level. However, Duende really is for the everyday collector. For the people that have a love for art, want pieces to tell a story within their home and want to know that even a collection of mixed mediums and artists can create a cohesive, personal gallery.
Q. And how did you choose the artists to collaborate with?
A. Our initial gathering of art and artists was curated to work together as a full collection; we have such a strong passion for art, so the process of narrowing down who we wanted to collaborate with for this first season was hard. Ultimately, we identified what we wanted the vibe of this premier collection to feel like, and reached out to some of our favourite artists — both local and from around the world — to create this current roster. We definitely have a growing group of incredible talent that we have our eye on for the next season, which will take on a tone of its own. For us, it's all about curating what we see as relevant in the moment and how each piece interacts with the next within the entire collection … each piece within any given season has been carefully selected to work beautifully with any other piece in the same season.
Q. How often will the artist selection change?
A. Our gathering of artists and chosen works are featured for a season of six months, after which time a new season of art and artists is introduced; by rotating our offerings after each season, we are able to continuously bring fresh content and talent to our community.
Q. What's one thing you wish more people knew about fine art prints?
A. Working with limited-edition fine art prints is such a 'sweet spot' for building your own art collection. Many people aren't in a position to jump into the realm of purchasing original works, but likewise don't want to fall back into mass-produced art as an alternative; with limited edition prints comes the ability to purchase high-impact art that offers exclusivity and large format options, without the financial commitment of original art.
Q. What is the price for Duende pieces?
A. Duende is based on a universal pricing platform. What that means is, each piece is offered at three set sizes — determined by the aspect ratio of the original work — and every piece in our gallery at that same size is offered at the same price. Essentially, there are three set sizes and three correlating set prices for every piece.
Q. Lastly, where can people check them out?
A. To check out our incredible roster of artists and each of their full collaborative collections with us, people can visit our online gallery at duendecuration.com. We also use Instagram (@duendecuration) to share our artists pieces, alongside some of the inspirations behind the works, as well as giveaways and other behind-the-scene fun.
Related
CLICK HERE to report a typo.
Is there more to this story? We'd like to hear from you about this or any other stories you think we should know about. Email vantips@postmedia.com.
Lakefield Jazz, Art & Craft Festival and Ennismore Shamrock Festival return to Selwyn Township in July – kawarthaNOW.com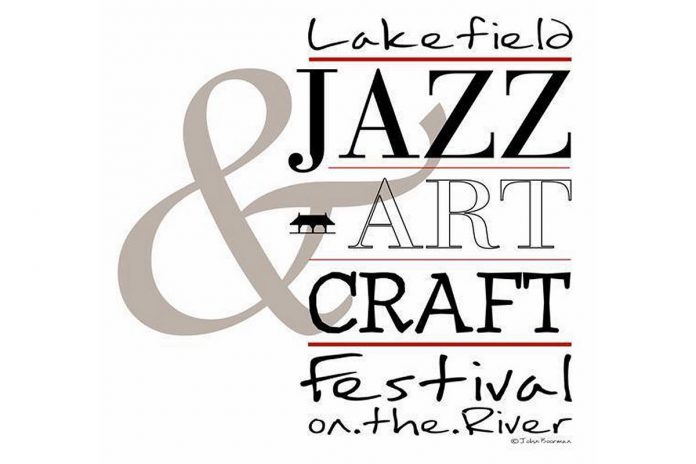 After a two-year hiatus due to the pandemic, the Lakefield Jazz, Art & Craft Festival and the Ennismore Shamrock Festival are returning to Selwyn Township on the second weekend of July.
The Lakefield Jazz, Art & Craft Festival takes place from 11 a.m. to 10:30 p.m. on Saturday, July 9th at Isabel Morris Park on the Otonabee River in Lakefield and features live music, more than 25 artisan vendors, and food and drink.
The live music line-up includes Marsala Lukianchuk (noon), Barry Elmes Quintet (1:50 p.m.), Heather Bambrick Jazz Quintet (3:40 p.m.), Jozef Botos "Trio B" featuring Daniel and Frank Botos (5:30 p.m.), Alan Black and the Steady Band with guests Bridget Foley, Sian Wilson, and Rob Phillips (7:10 p.m.), Max Mouse and the Gorillas (8:20 p.m.), and Logan Murray and the Spoon Lickers (9:30 p.m.).
Advertisement – story continues below
Artisan vendors include Beadjools, Cutting Edge Greetings, Dunn Reim, Dwyer Art Studio, Elizabeth Popham Fine Art, Flytja, Goldfinch Glass, Hank's Handiworks, Hard Rain Creations, Heart of Joy, Jackson's Body Essentials, Jane Hall, Kawartha Arts Network, KGregg Visual Artist, Knitted & Twisted, Lakefield Art Group, LB Quilting & Embroidery, Leslee Waterston, Mary Derrick Art, Rude Awakening Granola, Seasons & Occasions, Sew Lynda, Sue Flanagan Creates, The Old Country Fence, Unique Wood Creations, Water colours by Dwayne, and Woodworks by Chris.
Food vendors include Cheeky Duck (wood-fired pizza), The Lakefield Pantry (savoury and sweet treats including ice cream), Kitchen Farmecy (smoked BBQ), and Hanoi House (Vietnamese cuisine and salads). Publican House Brewery will supply craft beer and wine, coolers, and local cider will also be available, along with iced coffee, limeade, and water.
Admission is $10 (free for children 12 and under). For more information, visit www.lakefieldjazzfest.ca.
Advertisement – story continues below
The Ennismore Shamrock Festival takes place from 10 a.m. to 4 p.m. on Sunday, July 10th at the Robert E Young Recreation Complex at 55 Ennis Road in Ennismore, featuring a variety of vendors and activities for all ages. This year's festival is a one-day event, with the truck and tractor pull returning next year.
Along with Ennismore Optimist rookie ball, ball hockey, and soccer tournaments, there will be children's activities including bouncy castles, ice cream sundae making, a petting zoo, face painting, a dunk tank, and more, an all-day BBQ (peameal bacon on a bun, burgers, hot dogs, and drinks), and booths for local organizations. The Cottage Country Craft Show featuring more than 80 vendors also is taking place indoors at the community centre.
Admission is free for all activities, other than admission to the craft show which costs $2 (free for children under 12). For more information including a full schedule of events, visit www.ennismoreshamrockfestival.ca.
New James Bay wall art helps tell story of BC Black pioneers – Victoria News – Victoria News
A recently unveiled piece of wall art is helping to tell the story and history of B.C.'s Black pioneers.
The project is the work of the British Columbia Black History Awareness Society and will now be on permanent display at the James Bay branch of the Greater Victoria Public Library after being unveiled June 11.
"It makes me happy to know that the Greater Victoria Public Library is making history by giving this exhibit a permanent home, where the history of B.C. Black pioneers in this province will be more accessible to everyone who visits this library," said Silvia Mangue Alene, president of the B.C. Black History Awareness Society in a release.
The wall art connects with the digital exhibit BC Black Pioneers: Their Industry and Character Influenced the Vision of Canada, which features 20 stories, nine videos, and 86 gallery items including photos, maps, and archival documents.
The exhibit helps round out the picture of Canada by showing how this group of about 800 invited settlers contributed to the richness of the developing society in the west and were an integral part of its early formation.
---
Do you have a story tip? Email: vnc.editorial@blackpress.ca.
Follow us on Twitter and Instagram, and like us on Facebook.
ArtBlack History MonthGreater Victoria Public Library
Artist sculpts ecosystems in live-edge wood for Oak Bay art walk – Victoria News
A board from a Douglas fir edged in thick bark stands strong, bolted to a concrete base on Cadboro Bay Road, bolstered by three similar planks from three other species of trees.
Extra thick bark protects them from the fire that helps refresh the area around that stand of trees, explains artist Andrea Fritz. Her vision of wildfire etches up the plank highlighting its place in the ecosystem.
Fritz, a Coast Salish artist and author from the Lyackson First Nation of the Hul'qumi'num-speaking peoples on the west coast of Canada, strives to express her people's history and everyone's future with her art. That art primarily features natural events, animals, plants and habitat.
Natural Connections was her response to this year's Oak Bay Arts Alive sculpture walk submission theme of kinship. Her mind immediately leaped to "connection" and the live-edge wood she'd just started working with.
Painted and carved on sustainably sourced wooden boards, it shows how plants and animals connect to each other and the environment. Each of the four planks represents its own ecosystem Douglas fir, Garry oak, Pacific yew and maple. Each is found on the west coast and each is threatened in different ways, she said.
Natural Connections, near Estevan Avenue and Cadboro Bay Road, is one of six works in this year's Arts Alive sculpture walk. Each piece is on loan by the artist, and this year all are up for sale.
Oak Bay officially unveils the Arts Alive Sculpture Walk on Aug. 11, with maps potentially available as early as mid-July for self-guided walking tours. Following tradition, viewers can also vote online for their favourite sculpture – named Peoples' Choice at season's end. Full project details including a downloadable map featuring the locations of the artworks, sponsors, and voting information will be available online at oakbay.ca/parks-recreation/arts-culture/artsalive. The temporary public art exhibition was created by Oak Bay's inaugural arts laureate Barbara Adams to build a legacy of permanent public art. Oak Bay now boasts 13 permanent sculptures, one mural and a series of painted pianos that go out each summer for the public to play.
c.vanreeuwyk@blackpress.ca