Real estate agents say they can't imagine working without ChatGPT now
If you came across a four bedroom, 3.5 bathroom home listed for sale recently on a quiet cul-de-sac in Cedar Rapids, Iowa, you might not think twice about the online listing. It included typical real estate descriptions like "ideal for entertaining" and "ample space for relaxation."
But JJ Johannes, the realtor for the home, created the description in less than five seconds by typing a few keywords into ChatGPT, a viral new AI chatbot tool that can generate elaborate responses to user prompts. It's a task, he said, that would otherwise have taken him an hour or more to write on his own.
"It saved me so much time," Johannes told CNN, noting he made a few tweaks and edits to ChatGPT's work before publishing it. "It's not perfect but it was a great starting point. My background is in technology and writing something eloquent takes time. This made it so much easier."
Johannes is among the real estate agents experimenting with ChatGPT since it was released publicly in late November. Some residential and commercial agents told CNN it has already changed the way they work, from writing listings and social media posts to drafting legal documents. It could also be used to automate repetitive tasks such as answering frequently asked questions and doing complex calculations.
ChatGPT is trained on vast amounts of online data in order to generate responses to user prompts. It has written original essays, stories, song lyrics and research paper abstracts that fooled some scientists. Some CEOs have used it to write emails or do accounting work. It even passed an exam at an Ivy League school. (It has, however, raised concerns among some for its potential to enable cheating and for its inaccuracies.)
In less than two months, ChatGPT has sparked discussions around its potential to disrupt various industries, from publishing to law. But it's already having a tangible impact on how a number of real estate agents around the country do their jobs – where much of the written work can be formulaic and time consuming – to the extent that some can no longer imagine working without it.
"I've been using it for more than a month, and I can't remember the last time something has wowed me this much," said Andres Asion, a broker from the Miami Real Estate Group.
'As soon as I tried it out, I was sold"
Recently, a client reached out to Asion with a problem: the woman had moved into a pre-construction home and couldn't open her windows. She had attempted to contact the developer for months with no response. Asion ran a copy of one of her emails through ChatGPT, asking it to rewrite it with an emphasis on the liability implications.
"ChatGPT wrote it as a legal issue and all of a sudden, the developer showed up at her house," he said.
Asion has also used the tool to draft legally binding addendums and other documents, and sent them to lawyers for approval. "I fine-tune all kinds of drafts with ChatGPT," he said. "Sometimes I'll tell it to make it shorter or funnier, and it gives you so many samples to pick and edit from."
ChatGPT is free for now, but OpenAI, the company behind it, is reportedly considering a monthly charge of $42. Asion said "it's not even a question" he would pay for access. "I would easily pay $100 or $200 a year for something like this," he said. "I'd be crazy not to."
Frank Trelles, a commercial real estate agent at State Street Realty in Miami, said he'd also pay to keep using the tool, which has already impacted the way he does business. "As soon as I tried it out, I was sold," he said. "I went to sign up for a package, thinking it would be at least $100 a month, and was blown away that it was free. Nothing in this world is free though – and that made me a bit nervous."
Trelles said he uses ChatGPT to look up the permitted uses for certain land and zones in Miami-Dade County, and calculate what mortgage payments or return on investment might be for a client, which typically involve formulas and mortgage calculators.
"I can be in a car with a client when they ask me what their mortgage payments might be," said Trelles. "I can ask ChatGPT what a mortgage payment would be on a $14 million purchase at a 7.2% interest rate advertised over 25 years with two origination points at closing, and in two seconds, it gives me that information. It also explains how it got the answer. It's amazing."
Lots of potential, and some limitations
There are some limitations, however. The tool has, for example, struggled with some basic math before. Trelles said it's helpful for approximations on the go, not for exact numbers.
Serge Reda, a commercial real estate executive and adjunct professor at the Fordham Real Estate Institute, said some use cases for ChatGPT are better than others. ChatGPT may help save brokers time when writing listings or responses, but automating client responses may not be the best tactic because generating leads and closing transactions typically requires a personalized approach.
"It's accessible to everyone right now because it's free and they can get a taste of how this powerful tool can work. But there are definitely significant limitations," he said.
While ChatGPT has generated a wave of interest among realtors, incorporating artificial intelligence in the real estate market isn't entirely new. Listing site Zillow, for example, has used AI for 3D mapping, creating automatic floor plans and for its Zestimate tool, which can scan pictures to see if a home has hardwood floors or stainless steel appliances so its price estimation better reflects market conditions. Earlier this week, Zillow rolled out an AI-feature that lets potential buyers conduct searches in a more natural language (something that's long been mastered by Google).
Matt Kreamer, a spokesperson for Zillow, said the real estate industry has been slower to innovate, but "I think we'll be seeing much bigger strides very soon." He said Zillow sees no clear concerns with agents using ChatGPT to help streamline the work they already do and save time.
"We aren't promoting or weary of ChatGPT but are interested in how it's being used and watching it," he said.
Although it's too early to say if the tool will become a mainstay in real estate, realtor Johannes believes AI in general will transform his industry and others.
"It may not be with ChatGPT," he said, "but I believe some form of artificial intelligence like this will become a big part of how we work and live our lives."
Billions of dollars in commercial real estate loans are due; here's why you should care – KARE11.com
[unable to retrieve full-text content]
Billions of dollars in commercial real estate loans are due; here's why you should care KARE11.com




Source link
How distress in office real estate could ripple out into the markets – Axios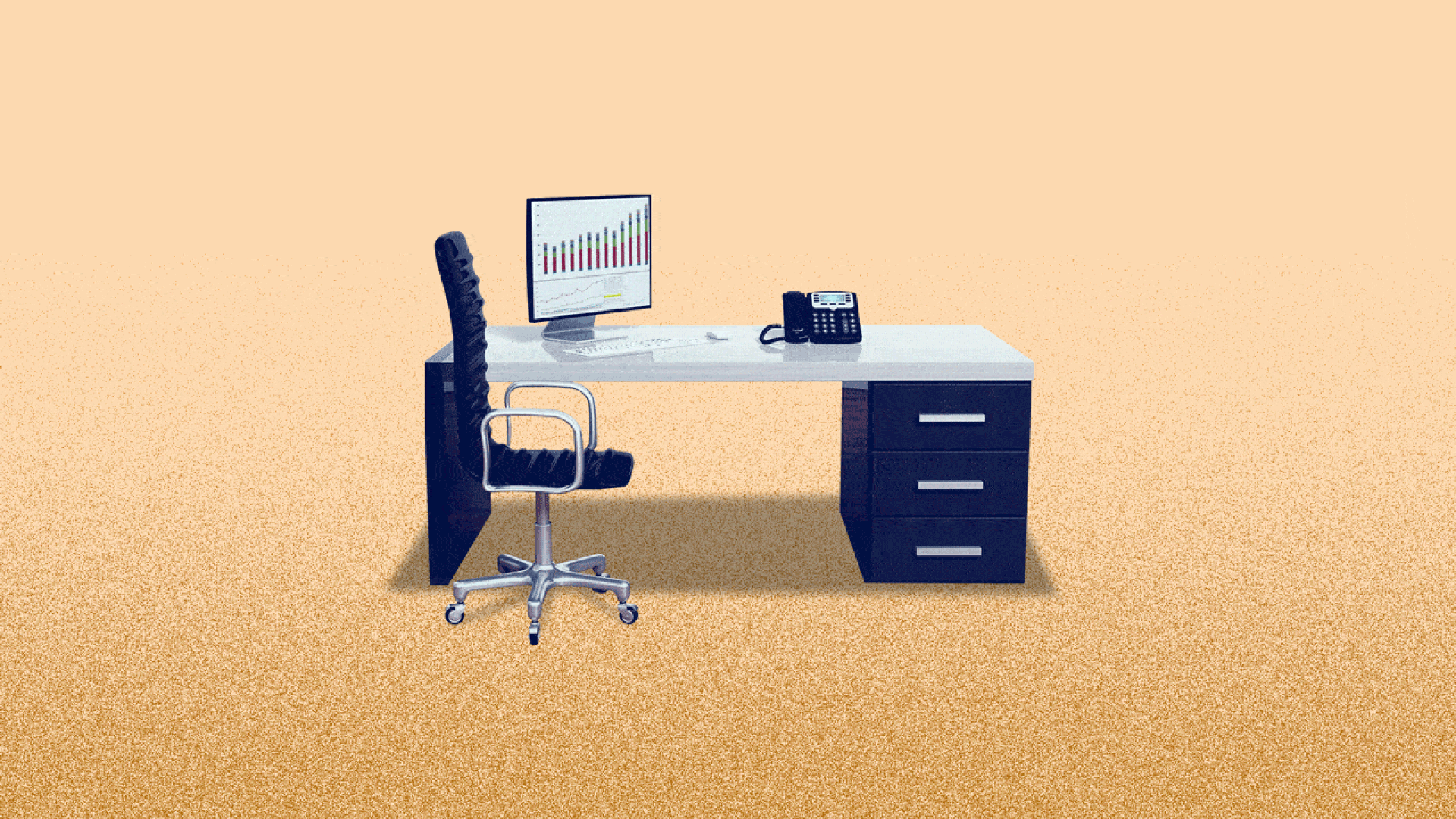 Illustration: Sarah Grillo / Axios
Office vacancies — plus the still simmering banking crisis — have us considering what a potential bust in the $6 trillion U.S. office property market might mean.
Why it matters: A deep downturn in property values is more than a problem for oligarchs, feuding billionaire clans and oil-rich foreign wealth funds.
State of play: Office utilization is still low compared to the before-times, with WFH and hybrid set-ups now standard for millions of former office drones.
By the numbers: Nearly 30% of companies still have remote or hybrid options — though that's come down from 40% in 2021, the latest government data shows.
Utilization — how many people actually use the offices that their companies rent — is down roughly 50% from pre-COVID levels, according to swipe-card systems operator Kastle Systems.
Office building appraisal values were down 25% in February compared to a year prior, according to a Goldman Sachs note that cites research shop Green Street.
Office rents — especially in large cities with lengthy commutes — have fallen, too.
The latest: Signs of stress are picking up, with delinquencies on commercial office mortgages touching 2.4% in February, up from 1.5% six months ago, according to Trepp. Defaults are starting to appear as well.
The impact: The value of commercial property produces anywhere between 20% and 40% of tax revenues for states and localities.
If those revenues fall, governments will have to cut services, raise taxes, or both, making cities less attractive.
Meanwhile, smaller banks are big lenders to real estate developers, putting them at risk if office defaults spike.
Goldman Sachs analysts estimate that banks hold roughly half of the $5.6 trillion in commercial property mortgages outstanding, with the overwhelming majority of that half held at small banks.
Many of those same regional banks have been under pressure since Silicon Valley Bank failed. With deposits migrating to larger institutions — or simply to higher-interest accounts like money markets — they'll have less capacity to refinance loans on office properties.
Property loans typically need to be refinanced every five to seven years — and failure to refinance or pay off the loan can result in a default. When that happens, the debt gets renegotiated, and the lender often takes losses.
If defaults pile up, it could worsen the pressure on office building values and make banks leerier of making office loans — exacerbating the defaults and the banks' losses.
Finally, pension funds have also sunk billions into real estate in recent years. The top 200 institutional managers owned about a half-trillion worth of real estate in 2022, according to trade publication Pensions & Investments.
"How those real estate portfolios of buildings are doing, will then affect, in the end, returns which these pension funds are getting. And that will also affect households which are dependent on these pension funds," says Vrinda Mittal, a Ph.D. candidate in finance and economics at Columbia Business School who has studied private real estate investments.
The bottom line: We're still in the early stages of the post-COVID era for offices, and how it will shake out is the trillion-dollar question.
B.C. real estate: 2 resort properties on sale for $8.25M
A pair of sprawling resort properties in B.C. – complete with a hotel, ski runs and lifts, lakefront cabins, a campground, and a pub – are on sale for less than the price of some Vancouver tear-downs.
Colliers has listed the Powder King Ski Resort and its "sister property" The Azouzetta Lake Resort for $8,250,000. It's being billed as a "once in a lifetime opportunity" to purchase the two properties, which are located at the base of the Pine Pass in Northeastern B.C.
The properties are remote, located 67 kilometres east of Mackenzie and 195 kilometres north of Prince George.
This image from an online listing by Colliers shows a resort property for sale in Northeastern B.C. (Image credit: collierscanada.com)
The ski resort, according to the listing, has been rated number 1 for snow in Canada, getting an average of 12 metres of snowfall each winter. In total, there are 364 hectares of skiable terrain, comprised of 37 runs serviced by three lifts.
Accommodations at the ski resort include a 50-room hotel, two cabins for staff, a lodge with a licensed pub and a cafeteria. The possibility for expansion is built in, the online listing says, noting the resort has a master plan with the province.
"There is a three-phase development plan which allows for land acquisitions, real estate development, commercial development, ski runs, lifts, and summer recreation activities," the realtor's website says.
This image from an online listing by Colliers shows a resort property for sale in Northeastern B.C. (Image credit: collierscanada.com)
The second resort is roughly six kilometres away from the ski resort, situated on the "pristine," 340-acre Azouetta Lake. The property includes several rustic but fully equipped A-frame cabins, RV sites, a campground, and on-site accommodations for a manager.
"The lake supports rainbow trout and an array of natural wildlife as well as numerous recreational opportunities such as kayaking, canoeing and boating as well as mountain biking, hiking, and other pursuits nearby," the description from Collier's says.
This image from an online listing by Colliers shows a resort property for sale in Northeastern B.C. (Image credit: collierscanada.com)
The property also has a gas station, a convenience Store and a restaurant called Café 97 which is open seven days a week, year-round.
A video tour of the property shows more of what it has to offer.