Real estate, home renovations boom during pandemic – St. Albert Today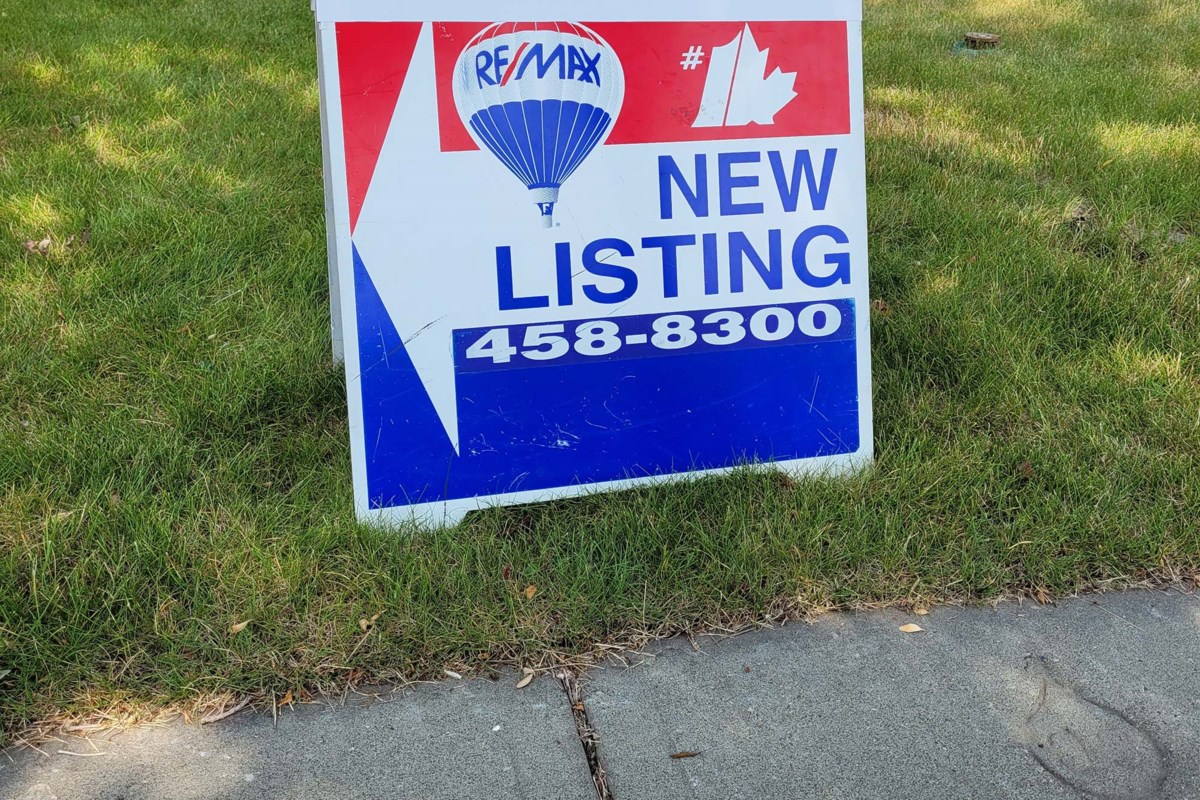 The real estate and home renovation markets have been booming since COVID-19 came and kept everyone in their home, industry experts have said.
Doris Wyatt, realtor with Re/Max Elite and Robertson Real Estate, said the last two years have been "exceptional" in the real estate market.
"The last two years, 2020 and 2021, have been very active, busy years. Inventory levels are certainly down in St. Albert as well," Wyatt said.
Buyers are flocking to the market because of the historically low interest rates, Wyatt said. First-time buyers are entering the market with lower payments and families are up-sizing their homes and taking advantage of the low rates.
"You've got a bit more buying power," Wyatt said.
St. Albert has faced a low supply of housing, Wyatt said, with new communities such as Erin Ridge North and Jensen Lakes still in the build-out phase. As low interest rates cause high demand for housing, the result is higher prices and less selection for buyers.
In St. Albert 1,100 single-family homes have been sold in 2021, year-to-date, with an average selling price of $485,100, Wyatt said. In all of 2020, there were 834 single-family homes sold in St. Albert, with an average price of $462,179.
"This equates to an approximate increase of five per cent in the average cost of a single-family home in St. Albert," Wyatt said.
Right now, inventory levels for single-family homes is low, with only 106 active single-family homes available, down from 169 at this time last year.
And while condos aren't as hot as single-family homes, they are still selling in the city.
So far in 2021 there have been 296 condos sold with an average selling price of $282,000, Wyatt said. In all of 2020 there were 221 condos sold in St. Albert with an average selling price of $253,598.
Currently there are 92 available condos for sale in St. Albert and last year at this time there were 110 for sale.
In St. Albert anything in the $450,000 to $500,000 range goes very quickly, but even homes in the higher price ranges are selling fast.
When the pandemic hit, many people who were renting felt like it was time to move into home ownership, and those who already owned were spending so much time at home many looked to move into a bigger space.
While working from the kitchen table or basement seemed like a temporary change from the pandemic, nearly two years in, some employees are realizing they may be working from home for much longer and are looking to get a comfortable office or more space to work.
Demand is so high Wyatt said multiple offers are fairly common.
"If a house is in good condition and priced according to the market, we often see multiple offers happening," Wyatt said.
Tara Borle, lead mortgage broker with Mortgage Architects, said many buyers are taking advantage of the low interest rates.
"The rates were at historical lows, which I think helped steam everyone buying these houses," Borle said.
"They've climbed up a little bit over the last few months. They're still really good, but I think the historical rates helped with people wanting to get in. We were giving out 1.59 [per cent] for a five-year lock-in rate at one point," Borle said.
Those who already own homes, Borle said, are trying to take advantage and switch their higher rates down to the lower rates, which is keeping mortgage brokers busy.
Around 60 per cent of those who come into Borle's office want to buy a new home, she said, and the remaining 40 per cent want a new rate on the mortgage of the house they already own.
On the other side, Borle said some people who have really struggled with COVID-19 financially are coming in to refinance their homes or find money to pay off credit cards.
"That's the other side that we're seeing, too, and that's a sad side," Borle said.
While the real estate market has been hot, home renovations have been booming, too.
Doug Walton, from Nest Builder, said business has increased since COVID-19, and the company has doubled the number of renovations in the community.
Walton said any contractor right now is likely booked from mid to late 2022 with such high demand for renovations.
People are spending more time at home during COVID-19 and they are feeling like they need extra space in their homes for their offices, Walton said.
"They have the extra money because they haven't been traveling, and they want to put it into their home because that's where they're spending majority of their time. So that's driven a lot of the renovation increase," Walton said.
COVID-19 has caused financial woes for many and Walton said many are still being budget conscious when they renovate their homes.
Instead of buying a new home, many are choosing to renovate their older homes instead, because they have bigger backyards and larger properties.
Supply chain is a big challenge renovators are currently facing. What used to take six to eight weeks is now taking 12 to 18 weeks, Walton said.
"We just plan accordingly and we don't start jobs until all materials have arrived," Walton said.
Overall it has been a good year for builders, Walton said.
"It's been a good year for us and we continue to work at trying to fit everybody in and keep everybody happy."
Toronto suburbs boast the most overvalued real estate in all of Canada – blogTO
While people in and around Toronto have just had to accept (albeit begrudgingly) the region's outrageous home prices for what they are, it's downright maddening to look at what you could buy in other parts of the world for the amount it costs for even a tiny condo here.
It's not just the downtown core, either, with peripheral markets in the province continuing to see prices skyrocket to unseen levels, and homes in even small-town Ontario now on par with L.A. and other larger and far more desirable cities.
Though it's obvious the region's real estate is not actually worth as much as it's going for these days, the extent to which it is overvalued at this point is quite shocking.
Canadian real estate estimated as 38% overvalued on average. In some GTA regions, up to 60-70% overvalued. If you bought a house in the last year or two in Canada, you're screwed.

— PattyCakesXRP (@PattyCakesXrp) May 24, 2022
New figures from BMO (via Better Dwelling) show that while Canadian homes in general are about 38 per cent overvalued, the issue is the worst in Ontario, where home prices are about 55.4 per cent overvalued as of the first few months of this year.
What's most interesting is that in Toronto specifically, this number is lower than the province as a whole — at 41 per cent — while in the surrounding suburbs, it's far higher.
Cottage country areas like Muskoka, the Kawarthas, and Haliburton are approximately 64 per cent overvalued, the bank says, while the suburbs just outside of the GTA have the highest levels of overvaluation.
Properties in "exurb" areas like London, Barrie, Niagara, Guelph and Kitchener-Waterloo — that is, not the suburbs directly around the city, but just beyond — are now around 74 per cent more expensive than what they're worth.
Vancouver and Toronto housing so overvalued crash is coming https://t.co/qevtT43oDp

— Rocketred (@wildcat2013) May 8, 2022
Given how fast home prices have climbed in Toronto and, as a result, around the city, experts say we have been on the verge of bubble conditions for some time now; the city was actually just ranked the second-biggest housing bubble in the world at the end of last year due to its severe overvaluation.
This will, stakeholders seem to agree, eventually lead to a swift downtown and market correction, likely later this year due to a number of factors, even without the government intervention that so many have been demanding to quell out-of-control price acceleration.
I think a better title would have been "Here's how unaffordable the house market is"

— TheHarshTruth (@TheHarshesTruth) May 24, 2022
While B.C., Quebec and Atlantic Canada all join Ontario in having substantially overvalued housing markets, prospective Canadian buyers can still get some bang for their buck if they're willing to move to Alberta or Saskatchewan, which are considered undervalued.
Real Estate Has Bucked the Deglobalization Trend – MSCI

Deglobalization has had profound implications for portfolio construction in listed assets. Conversely, with real estate, there are indications that the asset class has become more global in recent years.
Return dispersion across national markets has decreased, while property type has become a more important return driver across all markets, suggesting stronger international alignment, as cross-border transaction volumes have remained stable.
Institutional real estate investors could still face challenges from deglobalization, but a historical preference for more transparent and stable markets may help counterbalance some of them.
Real estate has historically exhibited a strong home bias, with investors favoring their local markets. Where investors have sought offshore exposure, they have typically favored markets that offer higher levels of transparency, better governance and stability. This is not to say that investors have not allocated to markets that are less transparent than their home markets. Nor that they have not pursued strategies higher up the risk curve when they invested in foreign markets. But in aggregate markets with higher transparency and government ESG scores have tended to attract more real estate capital.
Globalized real estate drivers in a deglobalizing world
The demand for international real estate is driven by the world's largest institutional investors, many of whom have explicit global real estate investment mandates. Surveys of investor intentions show continued strong demand for cross-border investments among this group.1 Despite this sentiment, the share of the volume of cross-border transactions, as tracked by MSCI Real Capital Analytics, has remained relatively stable over the last decade, ranging between 19% and 26% of total quarterly transaction volumes.2
Even with relatively stable flows across borders, there is evidence that real estate may have become more global based on return behavior. There has been a notable decline of total-return dispersion across national markets in the MSCI Global Annual Property Index since 2008. At the same time, the spread of returns across property types has increased across all markets as technology changes (like the rise of e-commerce) and the pandemic have disrupted real estate markets, causing headwinds for sectors like retail and office but boosting other sectors like industrial. These trends point to potentially stronger international alignment in the asset class: Unlike in much of the previous two decades, since 2019 there was a greater opportunity for outperformance from allocation decisions based on property type, rather than country.
Return dispersion decreased across national markets but increased across property types
Source: MSCI Global Annual Property Index
Could deglobalization affect real estate?
Political populism, the COVID-19 pandemic and increased geopolitical tensions have all contributed to concerns about deglobalization. Business cycles may become desynchronized, leading to wider variations in the performance of equity and bond markets across countries, lower correlations and higher volatilities. The investment impact of this trend emerged in recent years: In equities, correlations between countries and regional blocs have declined.
Going forward, global investors in bonds and equities may respond by taking a more nuanced approach to asset allocation — for example, by considering new, more focused country allocations for broad allocation decisions (geopolitical blocs, energy importers versus exporters or autocracies versus democracies) and placing greater emphasis on risk factors exposed by the war in Ukraine, such as sanctions risk, reputational considerations and currency convertibility. While it is possible that similar deglobalization headwinds may emerge for real estate investors, there are several factors that could mitigate this.
One example is that, as mentioned earlier, transparency, governance and stability have always been important considerations for global real estate investors, as it is an opaque and illiquid asset class, where asset-investment life cycles are typically measured in years (the median holding period for assets in the MSCI Global Annual Property Index has been six years). The result is that markets with higher transparency, better governance scores and stronger institutions represent the lion's share of the opportunity set and transaction volumes.
Transparency, governance and stability have mattered in real estate
Where available, market-size estimates are sourced from MSCI's Real Estate Market Size Report 20/21. For the remaining countries, market size is assumed to be 10% of GDP. Source: JLL, Our World in Data, MSCI
Institutional real estate investors may therefore have less exposure to countries significantly exposed to decoupling risk due to deglobalization. Of the approximately USD 2.3 trillion of assets that MSCI tracks in the MSCI Global Annual Property Index and MSCI Asia Annual Property Index, over 91% of the capital value was invested in liberal democracies with real estate markets rated as transparent or highly transparent by JLL.
Nevertheless, deglobalization could have knock-on effects that impact real estate. For instance, increased political polarization and pandemic-induced supply-chain disruption could drive "nearshoring" and changes to international trade patterns.3 These changes could in turn affect the volume, nature and location of real estate demand. For example, a move from just-in-time to just-in-case logistics could increase demand for industrial-warehouse space and see some of that demand shift away from markets that are further afield and more vulnerable to potential trade disruption.
While deglobalization could result in profound consequences in asset allocation and portfolio construction, different asset classes may be affected in different ways. The distinct features of the real estate investment process, as opposed to that for listed equities and bonds, as well as the nature of the opportunity set typically available to global real estate investors, may mean that real estate could be less directly exposed to the effects of this investment megatrend.
The authors thank Alexis Maltin for her contributions to this post.
1For example, see: "2021 Institutional Real Estate Allocations Monitor." Hodes Weill & Associates and Cornell Baker Program in Real Estate, Nov. 10, 2021.
2It should be noted that purchases made by third-party managers on behalf of offshore investors will count toward domestic volumes rather than cross-border volumes and thus may underestimate total cross-border capital flows.
3Nearshoring is the practice of transferring a business operation to a nearby country, especially in preference to a more distant one.
Further Reading
Did Deglobalization Add to Inflation Woes?
The Erosion of The Real Estate Home Bias
Real Estate's Income Risk in an Inflationary World
With housing top-of-mind for Ontarians as election looms — Windsor's real estate market cools – CBC.ca
With the Ontario election less than one week away and interest rates rising, the real estate market in Windsor-Essex is experiencing a cool down.
However, the price of a home is still significant, leaving many constituents feeling left out of the market, yet hopeful that the election might bring with it some improvements.
"Optimism and hope is always there because that's all we have, right?" said Shanike Gordon, a single mom with two kids renting an apartment in Windsor.
Gordon hopes to get into the housing market soon.
"That's the goal at the end of the day — you have somewhere for you and your kids to be able to call home," she said.
The latest numbers indicate a shift in the local real estate climate, with buyers taking a more conservative approach, and sellers not seeing as much competition for their houses as before, according to Windsor realtor Abe Alhakim.
"We've noticed a slowdown in the market over the past few months," explained Alhakim, who works with LC Platinum Realty.
"We've noticed buyers have put their plans on hold, especially with the increase in interest rates from the Bank of Canada, which has already had one interest rate increase and more is planned over the next few months. And also there's an Ontario election coming up, so people want to kind of see how things work out over the next few months."
After months of prices climbing, the average price of a home in Windsor-Essex dipped to $692,759 in April. It was the first decline in the average sale price of a home since September 2021. At its peak, the average price of a home reached $723,739 in March.
The number of sales also dipped by 16 per cent in April compared to the month prior. Sales also dropped by nearly 19 per cent compared to April 2021.
Alhakim describes it as a "mixed market" where some homes are still selling significantly over asking price with multiple offers and bidding wars, while other houses aren't seeing the same kind of demand.
As for what's anticipated for the coming months, Alhakim noted, "that's the golden question."
"I anticipate the market will stay stabilized and balanced over the next few months, but it remains to be seen how expected interest rate increases are going to affect the market — and also the Ontario elections."
He noted that the decline has some feeling "fearful" while others are jumping at the opportunity to buy a home at a cheaper price point.
Housing key election issue
Housing costs are a key issue for voters across Ontario, with bidding wars and low supply having driven prices up in recent years. To address the issue, the PC Party, NDP and Liberal Party leaders have all pledged to build 1.5 million homes if elected.
For Leamington's Terry Maiuri, it's particularly concerning as he considers the impact the soaring prices are having on his son.
"It's just getting ridiculous for the younger generation, I'd say, to afford housing," Maiuri said.
His 20-year-old son is close to completing his university studies, and Maiuri is concerned about what comes next.
"I told my wife the other day, with the price of houses, I said, 'My God, he's going to be living with us until he's 40.' Like, how does someone starting out as an adult afford housing, let alone apartment rentals?" he asked.
"It just seems a little ridiculous."
He added that while politicians say they realize there's a problem, he doesn't think any party is doing enough to address the issue.
Single mom Shanike Gordon shares her hope of buying a home one day.
Windsor voter Lisa Lum says affordable housing is key for her this election. She said, after living in her Walkerville home for eight years, she was recently evicted after her landlord sold the duplex she was renting.
Now, she's in a new home in the same neighbourhood, but it's significantly smaller, paying $500 more in rent.
As for whether she might want to buy down the road, she doesn't believe that to be realistic given the state of the market.
"I wouldn't be able to with the bidding wars that are here," she said.
"I mean, how do you even get the down payment when homes that were bought, you know, five years ago for $120,000, and now they're going for five and $600,000?"
While she's optimistic more can be done by political leaders to address rent control, she doesn't have confidence much will change when it comes to real estate.
As for Gordon, she's not sure she'll be voting at all in the provincial election, but explained stronger action on housing could sway her.
"Anything that caters for housing, families, single families especially, I'm all for it," she said.
Meanwhile, Alhakim continues to monitor the market, adding that he doesn't expect a major correction in the market, but envisions the market settling into a plateau this year.