Real estate on the rise in Lethbridge – CTV News
LETHBRIDGE —
Several industries have taken a beating during the COVID-19 pandemic but there is at least one that is thriving.
"We were really worried in March, obviously, when the news came out with COVID, but back in May. we started to see some really good signs and by June it was gangbusters," said owner of Atkinson Team Realty, Courtney Atkinson. "We had, I think our best June ever."
The market in Lethbridge was up approximately 11 per cent compared to last June. Atkinson Team Realty sells homes all over southern Alberta.
"Medicine Hat was similar – it was up 23 per cent," said Atkinson.
Atkinson has been helping a lot of homebuyers who fit the typical price range for southern Albertans.
"We've seen a tremendous amount of activity in the $200, $325 and $350,000 range."
However, those looking at more extravagant properties aren't shying away either.
"In the last week, we've sold two properties over a million dollars and these are properties that would have lasted a year to two years on the open market," said Atkinson.
From the clients, Atkinson has been interacting with he thinks he understands why so many people are looking at new homes.
"I think all of us we're experiencing some anxiety around COVID-19. Assessing our mortality, assessing our relationship, we're assessing how we like to spend time, where we like to spend time," he says. "(People want to) potentially enhance the space that they have or completely move into a space that they think they deserve. Without as much consideration for maybe financial awareness as they would have in the past."
The Bank of Canada recently stated it would hold interest rates low at 0.25 per cent. Low-interest rates could continue to push the real estate market upwards.
"We're going to see people that have an at least a reasonably sound foundation economically want to make changes in their life and be able to afford to do it."
Pandemic-induced demand for more space pushing up cottage prices, real estate firm says – CBC.ca
Home prices are increasing in Canada's cottage country as more buyers look to move there full-time, according to a report released Monday by Royal LePage.
Prices of single-family recreational homes rose 11.5 per cent to an aggregate of $453,046 in the first nine months of the year, the real estate brokerage said.
The data from Royal LePage comes amid an overall uptick in home prices this year, after COVID-19 lockdowns stymied the spring buying season.
A rush of demand and a limited supply as the economy reopened this summer and fall meant that home prices were up 15.2 per cent last month in Canada compared to a year ago, according to the Canadian Real Estate Association.
Royal LePage chief executive Phil Soper says the number of cottages, cabins, chalets and farmhouses on the market have also dwindled amid the increased demand, at least through September.
"Inventory levels are the lowest I've seen in 15 years," said Heather FitzGerald, a Royal LePage agent in Moncton, NB, in the report.
While local buyers have moved away from cities and closer to nature, FitzGerald also noted an increase in buyers from Ontario and Quebec.
Corey Huskilson, another Royal LePage agent quoted in the report and based in Halifax, said buyers from outside of the Maritimes, "who expect to be working remotely for the foreseeable future, are flocking to the area."
Real estate agents in 54 per cent of regions told the brokerage that there was a significant increase in buyers looking to work remotely at a cottage as a primary residence.
Eric Leger, a Laurentians-based agent, said in the report that Quebec's lockdown periods "sparked an urgent desire for many city dwellers, in need of more living space, to relocate to the suburbs and cottage country."
Retirees a factor, too
Agents in other provinces noted similar trends, with one agent noting that Alberta-based buyers are competing with people across the country for properties in Canmore.
"Highway developments have reduced the drive from Saskatoon to 1.5 hours, which makes working remotely more possible for those who still have to go into the office a few days a week," said broker Lou Doderai in the report.
The report says retirees have also bid up cottage prices, with agents in 68 per cent of regions saying more retirees are buying cottages this year compared to last year.
"Retiring baby boomers have been putting upward pressure on prices and reducing inventory for the last few years. Retirees are now finding themselves competing against remote workers," said Bob Clarke, an agent in Ontario's Muskoka region, in the report.
"The most common question used to be 'is the property West-facing?' Now my clients' biggest concern is internet quality."
Booming real estate market reaches rural N.S. – CBC.ca
Realtors in rural Nova Scotia are adjusting quickly to a new way of selling houses as buyers from places like Ontario and B.C. snap up properties without seeing them in person.
Christopher Snarby, the co-owner of Exit Realty Inter Lake, sells properties from Chester to Queens County and estimates he's sold 12-15 of them sight unseen since May.
"People have been desperate and they can't get here to see it, and they know things are moving quickly so they just kind of have to make a choice," Snarby told CBC's Information Morning on Monday.
"And not everybody's comfortable with it, but certainly I've had a number that have been."
He admits selling a property virtually can be a challenge.
"It's hard to describe a smell or feel of a house, but it really does become our responsibility to try to convey as much information as we can," Snarby said.
October was a record-breaking month for property sales across the province with inventory low and prices continuing to soar, according to the Nova Scotia Association of Realtors.
Bobbi Maxwell said half of her buyers right now are from outside the province and won't see their houses in person until they arrive. Most are middle-aged people who can work from home and are looking for a place to retire at some point.
"We're starting to see more people … migrate this way because they want the solitude, the peace, the quiet, the safety and the beauty of the beaches," said Maxwell, a realtor with Viewpoint Realty Services who sells properties around Barrington and Clyde River in Shelburne County.
"We're not as hot as the metro [market], but it's definitely been one crazy market for us as well."
Record October across N.S.
The Nova Scotia Association of Realtors compiled data for the month of October that shows 1,427 units were sold across the province, up more than 30 per cent from October 2019.
The average sale price was a record $304,590, rising just over 21 per cent from the previous October.
In Yarmouth, there were 24 residential sales in October, up 41 per cent from last year and in the Annapolis Valley, 203 properties were sold, up 30 per cent since last October. The average sale price also went up in both areas last month.
On the South Shore where Snarby works, sales in October were up about 30 per cent from last year and the average residential price was just over $291,000, an increase of 36 per cent over last October.
The booming market is a major win for sellers but can be frustrating for buyers.
"We're not usually accustomed to that many bidding wars in our area, but now … most properties have gone into at least two or three offers and the time frames are a lot quicker as well," Snarby said.
In the past, houses would sit on the market for six months to a year and now they're gone in weeks or days, he added.
Rural internet still a challenge
Even though people are eager to move to Nova Scotia for its friendliness and relative affordability, Snarby and Maxwell said they are routinely asked about internet service.
"It's really funny because people are more concerned about the internet than they are health-care services," Maxwell said.
She said newcomers are good news for rural areas like Shelburne County that have struggled with out-migration.
But she said there could be challenges, too.
Many new buyers say they eventually want to build their own homes but finding skilled labour in the area isn't always easy, she said.
"I think we're going to have a lot of growing pains because with the demand, we're very short on tradesmen like plumbers and electricians and carpenters," Maxwell said.
"I really am hoping that a lot of the people who are moving here from away are bringing in new skills or new motivation to want to … become career oriented or focused and become tradesmen in our area."
Snarby said some of his clients are selling homes in the $800,000 range in Ontario and buying a property in rural Nova Scotia for around $200,000, leaving a healthy amount for their retirement fund.
"And at the end of the day, if they're not comfortable with their house or if it's not quite the right one, they can put it back on the market and there's a good chance it'll sell," Snarby said.
MORE TOP STORIES
New registry to reduce money-laundering in BC real estate – My Powell River Now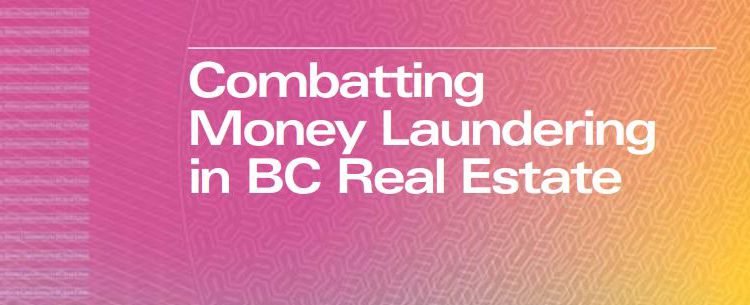 Registered owners of real estate in B.C. must now register and provide information about their interest holders with the Land Owner Transparency Registry, to help expose and stop illegal funds in B.C.'s housing market.
"British Columbians expect that when they buy a home, they are entering a housing market based on fairness. But for decades, that didn't happen when they were in competition with fraudsters flush with illicit cash," said Selina Robinson, Minister of Finance. "This first-of-its-kind registry will help return transparency and moderation to housing markets throughout B.C."
The registry is the first in the world to require land ownership disclosure of all land types and applies to land owned by corporations, partners and trustees (unless specifically excluded by the legislation). In its report, the Expert Panel on Real Estate said the disclosure of beneficial ownership is the "single most important measure" that can be taken to address money laundering.
As of Nov. 30, when corporations, trustees or partners purchase land in B.C., they will be required to disclose the interest holders of that land. Within a year (Nov. 30, 2021), all reporting bodies that are corporations, trustees or partners – and that have an interest in land as of Nov. 30, 2020 – will be required to disclose their interest holders as well. Going forward, the B.C. government will review the effectiveness of the registry and if required, will make improvements.
The information provided will help improve transparency in B.C.'s housing market. It may also be used by tax and law authorities to investigate and crack down on illegal activity. This will help prevent money laundering and bolster confidence in the housing sector.
"B.C. is taking the necessary steps to prevent money laundering, including our panel's key recommendation to implement a publicly assessible Land Owner Transparency Registry," said Maureen Maloney, chair, Expert Panel on Combatting Money Laundering in Real Estate. "These measures mean that B.C. homebuyers and investors can continue to trust the housing sector, which is an important pillar towards a stable economy."
The Land Owner Transparency Registry is a critical measure in Homes For B.C.: A 30-Point Plan for Housing Affordability in British Columbia and is designed to crack down on tax fraud and close loopholes. The 30-point plan also includes the Condo and Strata Assignment Integrity Register, strengthening audit and enforcement powers and working with the federal government.
Quick Facts:
The Expert Panel on Money Laundering in B.C. Real Estate released its Combatting Money Laundering report in May 2019.
The panel's report estimated that $7.4 billion was laundered through B.C. in 2018, $5 billion of which is estimated to have been laundered through real estate.
Learn More:
Read the Expert Panel on Combatting Money Laundering in Real Estate's full report:
https://news.gov.bc.ca/files/Combatting_Money_Laundering_Report.pdf
For more information about the Land Owner Transparency Act, visit:
https://news.gov.bc.ca/releases/2019FIN0037-000545
Read Homes for B.C.: A 30-Point Plan for Housing Affordability here:
https://www.bcbudget.gov.bc.ca/2018/homesbc/2018_homes_for_bc.pdf