Residential school memorial at Vancouver Art Gallery removed
Most of a memorial created by an artist to honour children who died in residential school has been removed from the steps of the Vancouver Art Gallery just days before the two-year anniversary of its installation.
But there is some disagreement about what happened to the items.
Haida artist Tamara Bell, who created the memorial using 215 pairs of children's shoes, said she felt compelled to take some kind of action in the days after the Tk'emlúps te Secwepemc announced the discovery of 215 possible unmarked children's graves at the site of the former Kamloops Indian Residential School.
Bell has had minimal involvement with the memorial since the first few days in May and June of 2021 when it became a place for people to gather and grieve.
Volunteers took over maintenance of the memorial, which has grown over time, and some have been living in tents next to the steps in Robson Square.
The City of Vancouver said it has been in talks with those volunteers about winding the vigil down and removing the items since November of last year.
"This is a really difficult and highly sensitive situation that we're in. It's a situation that the city has not been in before," said Michelle Bryant-Gravelle, the city's senior director of Indigenous relations. "The city is committed to working with Musqueam, Squamish and Tseil-Waututh to ensure there is a permanent site for the residential school children who did not make it home and to honour the survivors of residential schools."
She said discussions have not yet started but the city is committed to following through.
Friday morning at 5:00 a.m. a crew showed up to Robson Square and installed eight-foot tall sections of blue fencing at either end of the plaza with signs explaining the area was closed to the public.
However, as of Thursday afternoon one section at each end of the plaza remains open and the public have still been allowed inside.
Private security guards hired by the city have been posted at each entrance.
According to the city, that was done to provide privacy because a ceremony led by local First Nations was to take place so the shoes, teddy bears and other assorted items could be gathered from the steps.
The plan called for them to be taken to a site in West Vancouver where they would be burned in another ceremony.
But by the time city staff arrived, most of the items had already been removed.
'IT WENT MISSING'
Desiree Simeon, who has been organizing the volunteers who reside at the site, says she doesn't know what happened to the items.
"It went missing," Simeon said in an interview with CTV News. "We woke up and they weren't there."
According to the city, its staff saw the items in bags near the steps when they arrived and then watched as some of the volunteers from the vigil carried them away.
It says some of the items have since been discovered in locations throughout Vancouver and it is asking people not to disturb them and contact the city instead.
"So we may transfer them in a good way to a central location to prepare for blanketing and an upcoming private burning ceremony with Indigenous partners," the city said in a statement.
Bell, the artist who originally started the memorial hopes her work will have a lasting legacy promoting understanding and reconciliation.
"My deepest desire is that the symbolism of the 215 residential children's shoes remind all Canadians to embrace the recommendations found within the Truth and Reconciliation Report," she said in a statement to CTV News.
The south steps of the art gallery still sit behind four-foot tall blue fencing erected to protect the memorial and the enclosed area still has several tents set up inside along with some of the items that have been added to the memorial over time.
Simeon said she and the other volunteers plan to slowly pack up their belongings and tents and vacate the site in the coming days.
"We gained a lot from just being here. We gained exposure to residential school and the murdering of Indigenous babies. And how it was done because it was swept under the rug," she said. "I just thank all of the volunteers that were here to help me throughout the whole two years. There was a lot of ups and downs but I have no regrets."
Marvel's Spider-Man 2 Out For PS5 In October, Teases New Art – Kotaku
[unable to retrieve full-text content]
Marvel's Spider-Man 2 Out For PS5 In October, Teases New Art Kotaku




Source link
3 Montreal artists headed to Italy for international art exhibition – CityNews Montreal
[unable to retrieve full-text content]
3 Montreal artists headed to Italy for international art exhibition CityNews Montreal




Source link
Françoise Gilot, Whose Art Transcended Her Relationship With Picasso, Dies at 101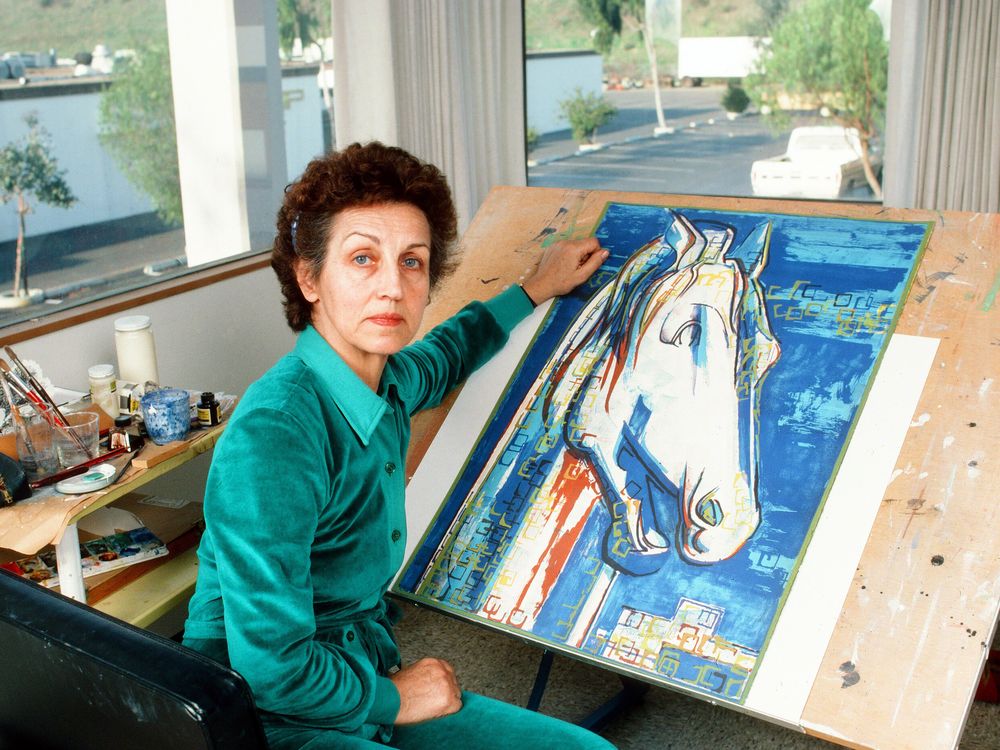 Françoise Gilot, a lauded French artist who wrote candidly about her volatile relationship with Pablo Picasso, died this week at age 101.
"She was an extremely talented artist, and we will be working on her legacy and the incredible paintings and works she is leaving us with," says her daughter, Aurelia Engel, to Jocelyn Noveck of the Associated Press (AP).
New York's Metropolitan Museum of Art and Museum of Modern Art, as well as the Centre Pompidou in Paris, are some of the museums that have displayed Gilot's art. While Picasso may have influenced her work, her artistic career began before the two met, and the unique style she created was hers alone.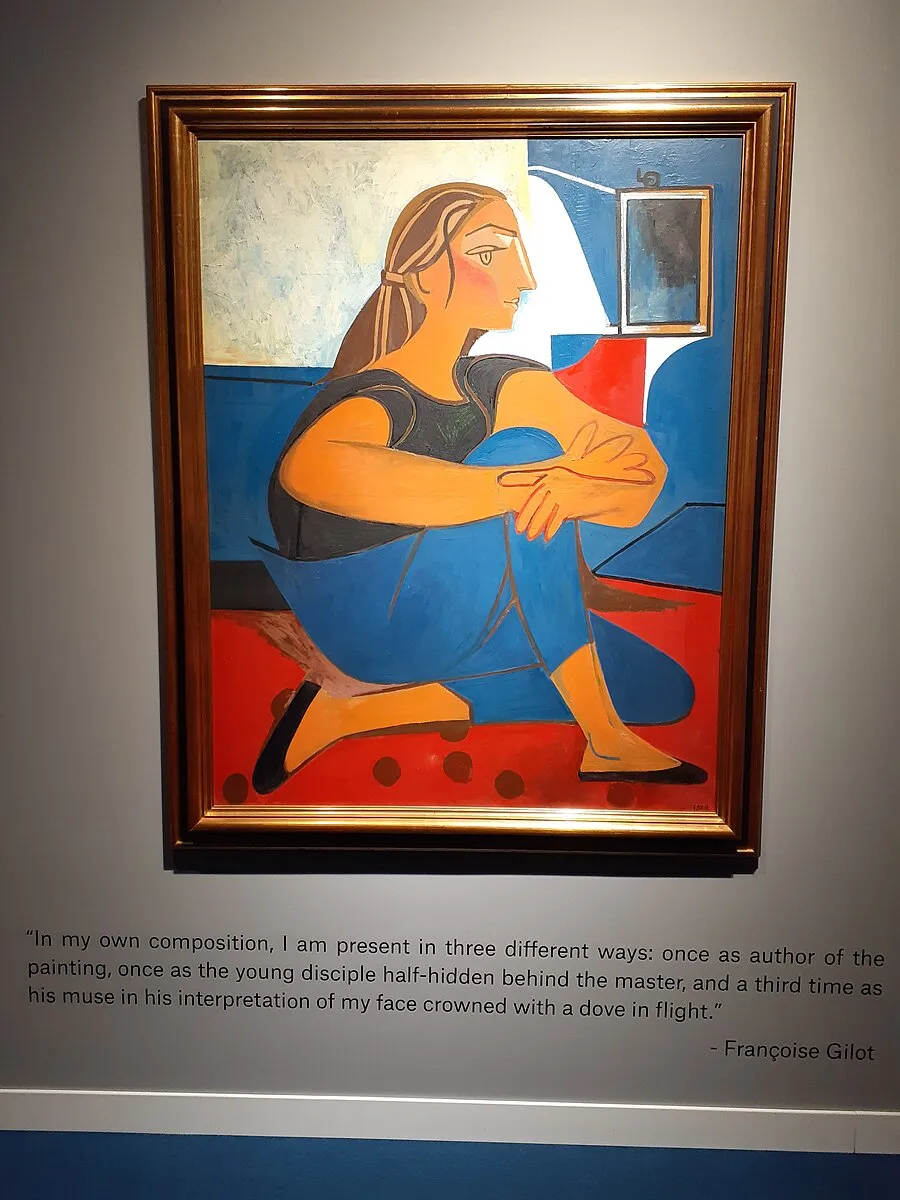 Born in a suburb of Paris in 1921, Gilot developed an interest in painting as a child. Her mother—who had studied art history, ceramics and watercolor painting—was her first tutor, per the New York Times' Alan Riding. Later, she took lessons with the Hungarian-French painter Endre Rozsda. Rozsda was Jewish, and he fled Paris in 1943.
The Guardian's Charles Darwent recounts a prophetic final exchange between the student and her teacher:
"As his train steamed out of the station, the 21-year-old Gilot wailed: 'But what am I to do?' Her teacher, laughing, shouted: 'Don't worry! Who knows? Three months from now, you may meet Picasso!'"
Gilot met Picasso when she was 21; Picasso was 61 and already a famous, established artist. Their relationship began in 1944. Gilot later recalled good memories from this early period, and Picasso's art from this time affirms this.
But Picasso, a notorious adulterer known for his abusive behavior toward women, quickly began mistreating her. Physical violence and blatant extramarital affairs were common during their relationship, even as the couple had two children together.
When Gilot finally left him in 1953, Picasso was shocked. He reportedly told her that she would be nothing without him; she was unmoved. Gilot recounted the harrowing relationship and its end in Life With Picasso, the memoir she published in 1964.
In it, she recalled Picasso claiming that "no woman leaves a man like me." Her response: "I told him maybe that was the way it looked to him, but I was one woman who would, and was about to."
The memoir angered the artist so much that he cut off contact with her and their children. He tried several times—always unsuccessfully—to prevent the memoir's publication in France.
Gilot recounted the relationship with unrelenting honesty, remembering his "extraordinary gentleness" in her memoir while commenting frankly on his abuse. Picasso introduced her to Georges Braque, Marc Chagall and Gertrude Stein, but he disparaged her value as an artist and told her that nobody would care about her when she was no longer connected to him.
Yet Gilot's legacy reaches far beyond Picasso, and in recent years, her work has garnered much more recognition. A 1965 portrait of her daughter sold for $1.3 million at auction in 2021, per the AP.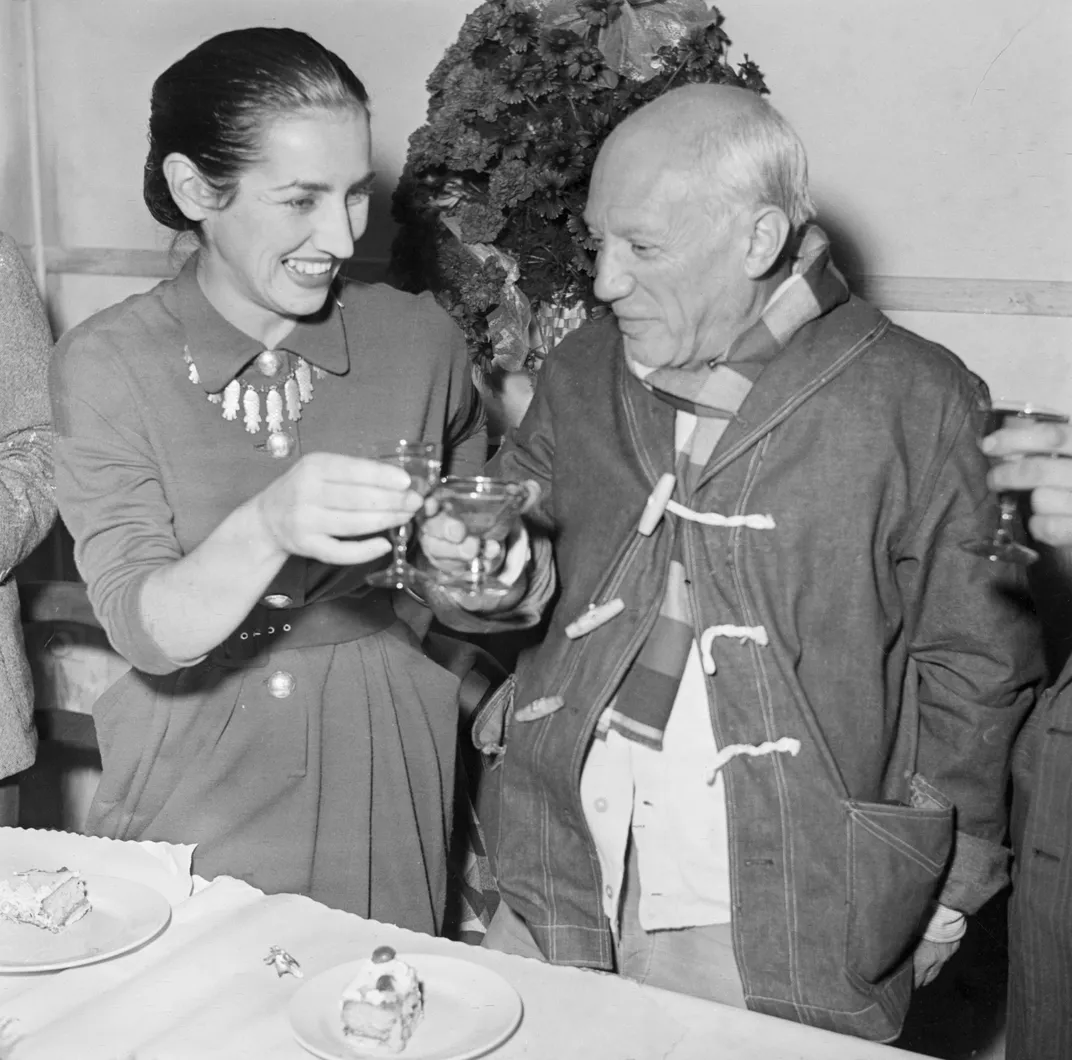 "To see Françoise as a muse (to Picasso) is to miss the point," says Simon Shaw, Sotheby's vice chairman for global fine art, to the AP. "While her work naturally entered into dialogue with his, Françoise pursued a course fiercely her own—her art, like her character, was filled with color, energy and joy."
During her life, Gilot emphasized that she never felt trapped or controlled by Picasso. In fact, in a 2022 interview for her 100th birthday with Ruth La Ferla of the Times, Gilot said that her fierce independence informed the art she created.
"As young women, we were taught to keep silent," she said. "We were taught early that taking second place is easier than first. You tell yourself that's all right, but it's not all right. It is important that we learn to express ourselves, to say what it is that we like, that we want."
A Note to our Readers
Smithsonian magazine participates in affiliate link advertising programs. If you purchase an item through these links, we receive a commission.