Russia ups economic forecasts, says growth to return sooner than expected – economy minister – Reuters
Sept 6 (Reuters) – Russia's economy is expected to contract by 2.9% this year before returning to growth in 2023-24, Russian news agencies cited Economy Minister Maxim Reshetnikov as saying on Tuesday.
In its base case scenario, Russia's economy ministry said it now expected a 0.9% GDP contraction in 2023, the TASS news agency reported – up from predictions of a 2.7% decline made just last month.
Reshetnikov said the economy would return to periods of growth on a quarterly basis from as early as the end of this year, with the contraction for the full year of 2023 coming from a high base effect, he said.
The economy ministry also forecast 2.6% growth in 2024, down from the 3.7% it predicted in August, and Reshetnikov said the economy was on a trajectory to post GDP growth in excess of 3% a year after 2024.
The new forecasts mark a significant improvement from the predictions made just last month when the Economy Ministry forecast a 4.2% contraction for 2022 and a 2.7% fall in GDP in 2023.
Reshetnikov said expectations had now improved as the Russian economy continued to weather the fallout from Western sanctions imposed over its invasion of Ukraine better than expected.
Reporting by Reuters;Editing by Raissa Kasolowsky
Our Standards: The Thomson Reuters Trust Principles.
Poverty and inflation: Egypt's economy hit by global turmoil – Yahoo Canada Finance
DUBAI, United Arab Emirates (AP) — Stores are selling winter clothes from last season in the middle of summer. Repair shops lack spare parts for appliances. There's a waiting list to buy a new car.
Egypt, a country of more than 103 million people, is running low on foreign currency needed to buy essentials like grain and fuel. To keep U.S. dollars in the country, the government has tightened imports, meaning fewer new cars and summer dresses.
For the nearly third of Egyptians living in poverty, and the millions more in poor conditions, the country's economic woes mean life is much harder than off-season shopping — they're finding it harder to put food on the table. A decade after deadly protests and political upheaval rocked the Middle East's most populous nation, the economy is still staggering and has taken new hits.
Fatima, a 32-year-old cleaner in Cairo, says her family stopped buying red meat five months ago. Chicken also has become a luxury. She's borrowing from relatives to make ends meet.
She's worried about the impact of high prices on Egypt's social fabric. Asking to be identified only by her first name for fear of reprisal, she worries that crime and theft will increase "because people won't have enough money to feed themselves."
For decades, most Egyptians have depended on the government to keep basic goods affordable, but that social contract is under pressure due to the impact from Russia's war in Ukraine. Egypt has sought loans to pay for grain imports for state-subsidized bread. It's also grappling with surging consumer prices as the currency drops in value. The threat of food insecurity in the world's largest importer of wheat, 80% of which comes from the war-torn Black Sea region, has raised concerns.
"In terms of, like, bread in exchange for freedom, that contract got violated a long time ago," said Timothy Kaldas, an economic expert at the Tahrir Institute for Middle East Policy.
Annual inflation climbed to 15.3% in August, compared with just over 6% in the same month last year. The Egyptian pound recently hit a record low against a strengthening U.S. dollar, selling at 19.5 pounds to $1. That has widened trade and budget deficits as foreign reserves needed to buy grain and fuel plunged by nearly 10% in March, shortly after Russia's invasion sent commodity prices soaring and investors pulled billions of dollars from Egypt.
Egypt has few options to deal with the hole in its finances. As with previous crises, it's turned to Gulf Arab allies and the International Monetary Fund for a bailout.
A new IMF loan would buoy Egypt's dwindling foreign reserves, which have fallen to $33 billion from $41 billion in February. A new loan, however, will add to Egypt's ballooning foreign debt, which climbed from $37 billion in 2010 — before the Arab Spring uprisings — to $158 billion as of March, according to Egyptian central bank figures.
Leaders blame the challenges on the coronavirus pandemic, which hurt the vital tourism industry, and price shocks sparked by the war in Ukraine. They've also faulted revolutionaries and those who may have backed the Muslim Brotherhood.
"Why don't you want to pay the cost of what you did in 2011 and 2013?" President Abdel Fattah el-Sissi said in televised remarks this month. "What you did — didn't that negatively impact the economy?"
He was referring to protests, which toppled Egypt's longtime president, ushered in a divisive Muslim Brotherhood presidency, and resulted in a populist-backed power grab by the military and el-Sissi's ascension to the presidency.
The former military general said the fallout from those years cost Egypt $450 billion — a price, he said, everyone must bear.
"We solve the matter together. I am saying this to all Egyptians … we are going to finish this matter together and pay its price together," he said.
Critics, however, argue the government has squandered chances to make real reforms and is overspending on superfluous mega-projects as it builds a new administrative capital. The government has touted the construction boom as a job producer and economic engine.
The state's hold over the economy and the "outsized role of military-related enterprises" have historically crowded out foreign investors and the private sector, said Hasnain Malik, who heads equity research at Tellimer, an emerging-markets investment analysis firm. The government's plans to sell off minority stakes in some state-owned enterprises "does not necessarily fix this problem," he said.
Egypt's elite can withstand rising costs, living comfortably in Nile-view apartments and gated communities beyond the hustle of Cairo. Life for middle-class Egyptians is deteriorating, said Maha, a 38-year-old tech company employee and mother of two who asked to only be identified by her first name to speak freely.
"I think we will eventually move down the social ladder and end up below the poverty line," she said.
The government took out a $500 million loan from the World Bank this summer and $221 million from the African Development Bank to help buy wheat. That covers around six weeks of a bread subsidy program supporting 70 million low-income Egyptians.
China assisted with a $2.8 billion currency swap. Saudi Arabia, the United Arab Emirates and Qatar stepped in with pledges of $22 billion in short-term deposits and investments.
"Having what they define as stability in Egypt is in their strategic interests. They really don't want to go through a repeat of 2011 and its aftermath," said David Butter, an associate fellow at international affairs think tank Chatham House. Gulf Arab states are also making strategic investments in Egypt for the short and long-term, he said.
The government announced an "extraordinary" social protection program to roll out this month, targeting 9 million families with extended cash transfers and food coupons. This is on top of other assistance programs, including pop-up stands selling subsidized food staples. Officials point to how they managed the supply crunch brought on by the pandemic and the war in Ukraine, saying there is enough wheat and other basic food items for six months.
For some, leaving has promised more hope. Egyptians rank behind only Afghans as the top nationality of "irregular arrivals" to Europe so far this year, according to the International Organization for Migration's flow chart. Most arrive by sea.
As pressure mounts on the Egyptian pound, the government could devalue the currency again.
"It's going to hurt. It's going to increase inflation," said Kaldas, the Tahrir Institute economic expert. "Subsidies on bread is only one line-item in a family's budget. So, for a lot of families, this is still going to be a lot of pain."
___
Follow Aya Batrawy on Twitter at www.twitter.com/ayaelb.
Aya Batrawy, The Associated Press
Some fear for Outaouais economy in wake of Bill 96 – CBC.ca
Some businesses and communities in the Outaouais say they're willing to comply with controversial Bill 96 French-language amendments — but warn that doing so may come at a cost.
Bill 96 proposes to revoke any Quebec municipality's bilingual status where fewer than 50 per cent of citizens have English as a mother tongue.
Jurisdictions without this status must offer services only in French, with few exceptions.
The bill has some Quebec business leaders worried about the potential impacts on the province's economy. Dozens have signed an open letter that was published online Friday, asking the government to put the law on hold.
"It's a good thing to protect French … I'm all for it," said Nicolas Roy, a Gatineau, Que., businessman and the CEO of Epsi, a firm specializing in human resources management.
While he unreservedly supports the principles and foundations of the law, Roy still signed the letter.
"I think we should better consider the impact such a bill could have on small and medium enterprise," he said.
A 'very heavy' burden
The bill's strict language requirements make Quebec a less attractive place to work compared to other provinces, Roy said. It's also a barrier to recruiting people from outside Canada, he added, as they'd need to successfully learn French within six months of immigrating.
As Quebec businesses already struggling to attract skilled labour stare down a potential recession, Roy said these kinds of obstacles may have devastating impacts.
"It's a burden [that's] very heavy," Roy said.
In the western Quebec community of Mansfield-et-Pontefract, the bill could affect the many English-speaking tourists and cottagers that arrive each spring and summer, said Mayor Sandra Armstrong.
The small municipality about 120 kilometres northwest of Ottawa is "already a French-speaking community" and operates almost entirely in French, Armstrong said. So do its neighbours, Fort-Coulonge and Île-du-Grand-Calumet, she added.
Still, providing services to English-speaking tourists is crucial to the local economy, Armstrong said.
"For now, we will continue to serve them in French or English to help them out. Then we'll see what the government is really asking each municipality about that," Armstrong said.
"There's no hiding the fact we have to respect that law."
Minister promises to support businesses
Quebec Immigration and Labour Minister Jean Boulet was in the Outaouais Friday, and when asked about the impact of Bill 96 on small and medium-sized local businesses, said they'd be supported while the law is applied.
The government would support the transition to French-only workplaces through Francisation Québec, Boulet said, which will deliver French-language learning services.
Francisation Québec is set to take effect on June 1, 2023.
Still, Bill 96 may "go too far in a constitutional sense," said Gabriel Poliquin, a lawyer with Ottawa law firm Olthuis Van Ert.
The bill is a significant modification of Quebec's Charter of the French Language, Poliquin said, and aspects of the charter have been previously challenged in court.
Poliquin said that he expects Bill 96 to be challenged as well, possibly under the Canadian Charter of Rights and Freedoms or the Constitution Act.
"Even if certain provisions of the law survive those legal challenges, it doesn't necessarily mean they are good ideas or practical ideas from a public policy standpoint," said Poliquin.
Changes to laws related to Bill 96 laws will gradually come into effect between now and 2025.
Canada's creator economy is finally getting support after years of neglect – Financial Post
The creator economy is growing as more homegrown creators turn content into cash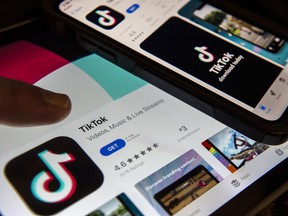 Article content
After years of neglect, Canada's creator economy is finally getting some recognition — and some money to go with it.
Article content
The creator economy, made up of individuals and businesses making content on social media platforms and the organizations that support them, is growing as more homegrown creators turn content, such as videos, into cash. Early stage investment funds have taken notice, and are starting to sink money into creators working with platforms that include Alphabet Inc.'s YouTube, Meta Platforms Inc.'s Instagram and ByteDance Ltd.'s TikTok. Meanwhile, resources and organizations designed to foster influencers' growth are also cropping up, priming the industry for a new era of growth in Canada.
Article content
"Canadian influencer talent, for better or worse, has predominantly been hard to find. I don't think there's a lack of talent here. I think it's the lack of opportunity," said Matt Roberts, managing partner at ScaleUP Ventures Inc. which led a Series A financing round in 2018 for Toronto-based creator marketing company Hashtag Paid Inc., which stylizes its name as #paid.
Article content
"Up until now, it's been very ad hoc how all these (stakeholders) work together," he said.
Creators are contributing no small amount of money to the Canadian economy. The exact figure is hard to pin down, but in 2021, YouTube Canada alone contributed $1.1 billion to the country's gross domestic product, an Alphabet-commissioned report by Oxford Economics said, and the number of YouTube channels earning $100,000 or more annually rose 35 per cent year over year.
Around the world, there are more than 50 million people who consider themselves creators, according to SignalFire, a venture capital firm in San Francisco. Across all major platforms, there are more than two million professional, full-time creators, while more than 45 million call themselves part-time, amateur creators. Estimates of the size of the global creator economy hover at above US$100 billion.
Article content
So far, the path to homegrown success hasn't been easy for Canadian creators, especially for those producing content in crowded niches such as comedy. Canada's creator ecosystem has historically been too small to support influencers' brands, Roberts said. That has forced many fledgling influencers to pack up their gear and leave the country completely to build their careers. One popular destination is Los Angeles, California, home of Hollywood and a key market for social media stars, where you can't turn a corner without bumping into a talent agency.
That's exactly where Inanna Sarkis went when she embarked on her acting and social media career. In 2016, the Woodbridge, Ont., native completed her criminal justice degree, left her condo in downtown Toronto and hopped on a plane to L.A.
It was there she began her meteoric rise on social media, gaining thousands of followers by the day, which helped boost her chances of landing an acting role at auditions. Before video app Vine, owned by Twitter Inc., shut down in 2017, she amassed more than 100,000 followers. Sarkis currently has close to four million subscribers on YouTube and 15.2 million followers on Instagram.
She's now been in movies and a handful of television series, most notably a horror flick released last year called Seance.
Article content
"L.A. was so advanced and everyone was literally already creating so much content at the time," Sarkis said of the creator climate in 2016 via video call from her Los Angeles home. "There was already built-in infrastructure because of the acting world."
It was through acting classes that she met some of the rising stars who went on to dominate Vine, the popular social media app of the time, known for its six-second video format. She first met Melvin Gregg — now an actor in the show Nine Perfect Strangers on Amazon.com Inc.'s Prime streaming service — who then introduced her to the likes of King Bach, DeStorm Power and Anwar Jibawi, all stars in their own right. Together they built a support system to foster each other's creativity.
Article content
"Everyone who wanted to act or wanted to create, they all moved into one building, which was (known as) Vine Street in Los Angeles. You would go outside and there'd be Viners in every corridor creating content," she said.
It was a far cry from what she experienced in Canada.
"When I came back to Toronto … (Vine) was just this thing that existed and (people) would watch it but never really create content for it," Sarkis said.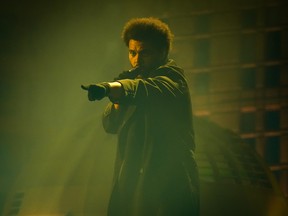 Another industry-watcher saw opportunity in that dearth of support for Canadian content creators. Ahmed Ismail founded Hxouse, an incubator for creators, in 2018 with his friends Abel Tesfaye, the popular R&B singer known as The Weeknd, and La Mar Taylor, The Weeknd's creative director.
They envisioned Hxouse as a space in Toronto's east end for aspiring creative entrepreneurs to learn through mentorship programs, networking opportunities and educational sessions about how to innovate and capitalize on opportunities in the creator economy.
Article content
Through Hxouse, creators gain access to the knowledge the three have gained from their connections to the entertainment industry. "You (get) to learn from the best of our friendships and our relationships," Ismail said.
In September, Ismail launched CNCPT in partnership with YouTube Canada, an iteration of Hxouse's initial offerings meant to target budding Canadian creators. YouTube Canada is funding a separate space in Hxouse's offices for creators, new and seasoned, to shoot content and use tools such as cameras and editing software.
The two companies are still working out the kinks of what CNCPT will become, but YouTube said it will provide $100,000 grants for creative entrepreneurs to accelerate their online businesses. It also plans to fund and help create the curriculum for two annual accelerator programs beginning early next year that will be free for participants.
Article content
Ismail said the collaboration with YouTube is a step in the right direction for the local creator economy.
"This is how we help build Canadian talent pipelines so more creatives and entrepreneurs realize their potential and find success and also stay in Canada while they're still global phenomenons," he said.
Ismail and his team are betting the creator economy will take off in Canada. The XO Crew, the name of The Weeknd's label and associates, joined ScaleUP's Roberts in the $18.9-million Series A round that #paid raised.
Article content
Other businesses that help manage marketing deals between brands and creators are also popping up. Adrian Capobianco, founder of BILI Inc., launched the Because I Love It platform earlier this year aimed at connecting creators and influencers with businesses seeking to make advertising deals. In June, the company raised $600,000 in its first seed round and is currently trying to raise money for a second financing round.
"The creator economy is not just an economy in the dollars and cents aspect. It really is a very robust ecosystem for creators, for influencers and for brands," Capobianco said. "Interest from brands is growing rapidly and interest from creators continues to scale."
• Email: bbharti@postmedia.com | Twitter: