Sales of cancer-fighting drugs soared in Canada over the past decade – CBC.ca
Sales of medications to treat cancer have nearly tripled in Canada over the past decade, reaching $3.9 billion last year, a report by a federal agency says.
The Patented Medicine Prices Review Board has released data showing cancer medications account for about 15 per cent of all spending on pharmaceuticals.
"In 2019, medicines with 28-day treatment costs exceeding $7,500 made up 43 per cent of private plan oncology drug costs, compared with 17 per cent in 2010," says the report by the board, which aims to protect consumers by ensuring manufacturers aren't charging excessive prices for patented medications.
It says growth in the Canadian oncology market last year exceeded that of other countries including the United States and Switzerland, with a 20 per cent increase over sales from 2018.
Sales of oral cancer medications account for half of all oncology sales in Canada, up from 37 per cent in 2010, the report says, adding that while intravenous chemotherapy is publicly funded in all provinces, reimbursement of oral drugs differs across the country.
Steve Morgan, a professor in the School of Population and Public Health at the University of British Columbia, said it doesn't make sense to cover the cost of intravenous chemotherapy in hospitals and not medications prescribed to patients outside of those facilities, but that's justified in a country without a national drug plan.
"This is one of the messy bits of the Canadian health care system," he said, adding there's a patchwork system of coverage across jurisdictions, with cancer agencies in some provinces providing limited payment for at-home oncology treatments.
Clouded pricing
A national pharmacare plan would allow Canada to negotiate better drug prices, Morgan said, noting it's the only country in the world with a universal health care system without coverage for prescription drugs.
Much of the national-level negotiating countries do with manufacturers happens in secret, Morgan said. The negotiations start with a list or sticker price — much like buying a vehicle at a dealership — as part of a complicated regime involving rebates to bring down prices.
"It's deliberately made to cloud the real transaction price, the real price to health the system, so that no country can look at it and say, 'Hey, wait a second, I heard that the people in Australia got this amazing new price on this drug,'" Morgan said.
"What we can't know is exactly which countries are getting the most value for money because we don't get to see their secret deals. We do know that Canada's list prices are among the highest in the world, and even above the level that the (Patented Medicine Prices Review Board) would like to see in terms of just the beginning of negotiations.
Countries with universal single-payer systems for medications — including Norway, Sweden, the United Kingdom, Australia and New Zealand — are likely using their negotiating power to get better prices from manufacturers asking for unreasonable amounts of money, he said.
Canada is expected to have about 225,000 new cancer cases and 83,000 deaths from the disease this year alone, the report by the Patented Medicine Prices Review Board says.
Provinces negotiate with manufacturers individually and should not "cave" to requests for unreasonable prices, Morgan said.
"They cannot, in essence, have patients being used as hostages."
Prescription drug affordability
Results of an online survey released Thursday by the Angus Reid Institute (ARI) say 26 per cent of Canadians had to pay for at least half their prescription drug costs over the past year. That figure rises to 37 per cent for households earning less than $50,000 annually.
"Regionally, the highest rates of self-payment for prescriptions are found in British Columbia, Saskatchewan, and Manitoba," said the survey. "In all three of these provinces, one in three households reported paying half of their prescription drug costs or more. By contrast, Ontario and Alberta report the highest rates of insurance and government coverage."
The survey was conducted in partnership with the University of B.C.'s School of Population and Public Health, St. Michael's Hospital in Toronto, the University of Toronto, Carleton University's Faculty of Public Affairs and School of Public Policy and Administration in Ottawa and Women's College Hospital, Toronto.
It was done between Oct. 13 and 18 included a representative randomized sample of 1,936 Canadians who are members of the Angus Reid Forum. For comparison purposes only, a probability sample of this size would carry a margin of error of +/- 2.2 percentage points, 19 times out of 20.
The survey was self-commissioned and paid for by ARI.
It's 'unknown' when Canada will reach herd immunity from coronavirus vaccine: Tam – Global News
The percentage of the Canadian population that needs to be vaccinated in order to reach widespread immunity against the coronavirus is unknown, according to Canada's chief public health officer Dr. Theresa Tam.
Speaking at a media conference Friday, Tam was asked what entails a "successful vaccine campaign," in order to determine when the population reaches herd immunity.
READ MORE: Canada is nowhere near herd immunity to the novel coronavirus as second wave surges, Tam says
"Nobody actually knows the level of vaccine coverage to achieve community immunity or herd immunity," Tam explained. "We have an assumption that you will probably need 60 to 70 per cent of people to be vaccinated. But we don't know that for sure … that's modelling. Lots of these calculations are being done but bottom line is that we actually don't know."
The end goal, Tam added, is to vaccinate as many Canadian as quickly as possible.
According to the World Health Organization (WHO), herd immunity is when a population can be protected from a certain virus, like COVID-19, if a threshold of vaccination is reached. It's achieved by protecting people from a virus, not by exposing them to it, the WHO added.
[ Sign up for our Health IQ newsletter for the latest coronavirus updates ]
However, the percentage of people needed to be vaccinated in order to create herd immunity depends on the disease.
For example, herd immunity against measles requires about 95 per cent of a population to be vaccinated and for polio, the threshold is about 80 per cent, the WHO stated.

8:56


Canada is nowhere near herd immunity to the coronavirus as second wave surges: Tam



Tam previously told Global News in November that Canada is still nowhere near herd immunity with the coronavirus.
"We're only at a few percentage points in terms of the immunity in our population. That leaves over 90 per cent of the population, or 95 per cent of the population still vulnerable," Tam said.
Canada is currently battling a severe second wave of COVID-19 cases. Officials are urging people to remain vigilant in stopping the spread of the virus, despite the promising vaccine news.
Canada expects the first doses of the COVID-19 vaccine to be administered in January, which will go to the country's most vulnerable populations.
Last week Prime Minister Justin Trudeau said he hopes to see the "majority" of Canadians vaccinated by September, though he did not specify exactly what that means as far as a percentage of the population.
© 2020 Global News, a division of Corus Entertainment Inc.
Canada surpasses 400000 total COVID-19 cases – CTV News
OTTAWA —
Canada has now recorded more than 400,000 cases of COVID-19 since the beginning of the global pandemic.
Today's bleak marker came after Saskatchewan reported 283 new cases of the virus today, bringing the national tally to 400,030.
The speed at which Canada reached the 400,000 mark is the latest sign of the accelerating pace of the pandemic across the country.
Canada recorded its 300,000th case of COVID-19 18 days ago on Nov. 16.
It took six months for Canada to record its first 100,000 cases of COVID-19, four months to reach the 200,000 threshold and less than a month to arrive at 300,000.
Canada's national death toll from the virus currently stands at 12,470.
This report by The Canadian Press was first published Dec. 4, 2020.
The latest news on COVID-19 developments in Canada – Richmond News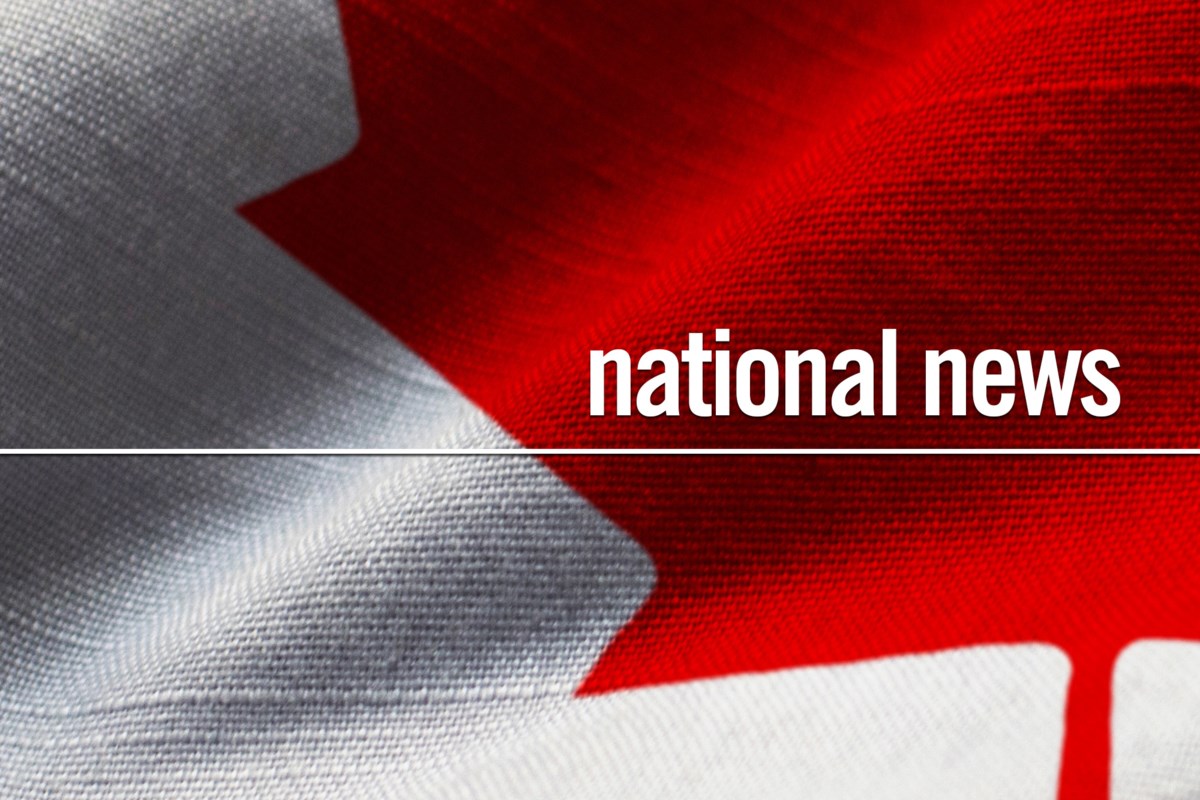 The latest news on COVID-19 developments in Canada (all times Eastern):
2:43 p.m.
Saskatchewan is reporting 283 new cases of COVID-19 and one more death.
Health officials say the person who died was in their 80s and the province's death toll from the pandemic sits at 55.
There are more than 4,000 active cases of the virus in the province, many of the infections concentrated in and around Regina and Saskatoon.
Hospitals are treating 126 COVID-19 patients, with 25 of them in intensive care.
The province's seven-day average of daily cases is 262.
Premier Scott Moe hopes to see a dip in transmission of the virus so more visitation can be allowed in long-term care homes over the holidays.
—
1:40 p.m.
Manitoba is announcing nine more deaths from COVID-19 and 320 new infections Friday as health officials released new modelling showing the impact of the pandemic on the province.
It shows that three people end up in hospital and one person dies for every 48 cases of COVID-19.
Dr. Brent Roussin, chief public health officer, says if no public health measures had been put in place, there would have been up to 1,055 new infections a day by this Sunday.
Daily cases have been tracking between 300 and 500 recently.
—
1:29 p.m.
Nunavut will look to get the Moderna vaccine once it is available in Canada.
Chief public health officer Dr. Michael Patterson says Moderna is preferred because the cold storage and shipping of the Pfizer vaccine is too difficult in Nunavut.
Patterson also announced today fewer than five Nunavut residents with COVID-19 were flown to a Winnipeg hospital this week and are in stable condition.
Patterson would not comment on exactly how many people were in hospital or what communities they come from.
—
1:22 p.m.
Ottawa is increasing its order of prospective COVID-19 vaccines.
Procurement Minister Anita Anand says Canada is exercising its option to obtain another 20 million doses of Moderna's two-dose candidate, bringing its total order to 40 million in 2021.
That's expected to be enough to vaccinate almost 20 million people.
Moderna is one of several manufacturers Ottawa has struck deals with for prospective COVID-19 vaccines, which will be delivered in batches.
In early 2021, Canada expects a combined total of six million doses of the Moderna and Pfizer/BioNTech COVID-19 vaccines, if authorized for distribution.
—
1:07 p.m.
The group instructing provinces and territories about who should be first in line for COVID-19 vaccines has updated its advice.
The National Advisory Committee on Immunization says the first doses of authorized vaccines should go to residents and staff of congregate living settings for seniors.
They should also go to older adults starting with people aged 80 and older, then decreasing the age limit to 70 as supply becomes available.
Health-care workers and adults in Indigenous communities where infection can have disproportionate consequences are also on the list.
—
12:45
Public Health officials in Newfoundland and Labrador are reporting three new cases of COVID-19.
There are now 27 active cases in the province, for a total of 343 cases since the pandemic began.
Premier Andrew Fury says he will announce the province's position on the Atlantic travel bubble Monday.
Newfoundland and Labrador withdrew from the arrangement on looser travel restrictions within the region last month.
—
12:30 p.m.
Nova Scotia is reporting 15 new cases of COVID-19.
Health officials say 11 cases are in the Halifax area, including a case at Citadel High School in Halifax reported late Thursday.
Three cases in the northern health zone are close contacts of other cases, and one case in the western zone is related to travel.
A case has also been identified at Park West School, a primary to Grade 9 school in the health zone that includes Halifax.
—
11:38 a.m.
Nunavut is reporting eight new cases of COVID-19.
The territory says all the new infections are in Arviat.
The community on the western edge of Hudson Bay now has 44 active cases.
Nunavut mostly lifted a two-week lockdown earlier this week but restrictions remain in Arviat where numbers are highest.
—
11:18 a.m.
Public Health officials in New Brunswick are reporting eight new cases of COVID-19.
There is one new case in the Moncton region, two in the Saint John region, one in the Fredericton area and four in the Edmunston region.
All the individuals are self-isolating and their cases are under investigation.
The total number of confirmed COVID-19 cases in New Brunswick is 528 with 111 currently active.
—
11:10 a.m.
There are 1,780 new cases of COVID-19 in Ontario today and 25 more deaths linked to the virus.
Health Minister Christine Elliott says there are 633 new cases in Toronto, 433 in Peel and 152 in York Region.
She says that the spread of COVID-19 has "hit a critical point."
The minister is asking Ontarians to wear masks and remain physically distant from each other.
—
11:08 a.m.
The Quebec government is reporting 1,345 new COVID-19 cases and 28 additional deaths linked to the novel coronavirus.
The Health Department says of the five of the deaths occurred in the past 24 hours.
The number of hospitalizations has increased by 24 for a total of 761 with 97 people in intensive care.
The province has reported a total of 147,877 confirmed COVID-19 cases and 7,183 deaths since the beginning of the pandemic.
—
This report by The Canadian Press was first published Dec. 4, 2020.
The Canadian Press