Saline gargle COVID-19 test important tool to combat 'testing fatigue': B.C. doctor – News 1130
VANCOUVER (NEWS 1130) — A less invasive COVID-19 test will lower barriers for those who may have developed "testing fatigue" during this pandemic, and the doctor who developed the saline gargle test says research shows it's just as effective as a nasal swab for detecting troubling virus variants.
Dr. David Goldfarb specializes in infectious disease at BC Children's and Women's Hospital. New research published in the Journal of Clinical Microbiology shows the made in B.C. alternative to the painful swab is highly accurate.
"We've evaluated it quite extensively and it's actually performed at least as well as the traditional nasopharyngeal swab, that deep swab that's done as the other main test," he says.
"We hear about pandemic fatigue. There's also some understanding that there's testing fatigue and some settings and some individuals, understandably, are having some issues with repeatedly going and getting tested so we do need to try to make sure that the barriers are minimized to getting tested when testing is needed."
Publication is out on performance of BC's saline mouth rinse gargle method (now in use in multiple jurisdictions)- Sensitivity as good as nasopharyngeal ('deep') swab and more acceptable to users @VicLeungIDdoc @MichaelSchwandt @AshDKelly https://t.co/F3AslV1och

— David Goldfarb (@DaveMGoldfarb) February 6, 2021
Goldfarb points out that the first case of the South African virus variant in B.C. was detected using the saline gargle test.
"Right now we know that performing sequencing in order to detect these variants is very important," he says.
"Another important aspect is that this sample can be used for that needed additional testing."
Perhaps unsurprisingly, research found people prefer the less invasive test.
"People found these much more acceptable as a sample type," Goldfarb says.
"We want to make sure we lower the barriers so that everybody who does need to get tested is able and willing to get tested."
[embedded content]
Goldfarb doesn't think the need for widely-available testing will go away any time soon.
"We certainly have recognized during the pandemic that there's going to need to be ongoing testing. This is a virus that can change, and so we do need to still track it, even after the rollout of vaccines," he explains.
One hiccup in the rollout of the test — which is now available in all B.C. health authorities — was that people were not widely informed about a key requirement.
"There were a number of people that wanted to have the saline gargle but because of that one-hour time period where they weren't supposed to brush their teeth, or drink anything, or eat anything — they were not eligible. So, I think some people had been frustrated and not able to get the test," he says.
The testing method has been adopted across Canada, Europe, and in the U.S. it is being used as a mass testing method to catch the virus early on at least one university campus.
All the Apps That Support Apple's Spatial Audio Feature – MacRumors
Spatial audio is a sonic feature exclusive to AirPods Pro and AirPods Max that adds surround sound to Apple's premium audio wearables. By utilizing dynamic head tracking, it brings a theater-like audio experience to the movie or video you're watching, so that it seems as if the sound is coming from all around you.

The feature works by comparing the data from your iOS device's gyroscope and accelerometer against the data from your ‌AirPods‌ Pro or ‌AirPods Max‌, ensuring that the sound field stays anchored to the device, even if you move your head.
Unsurprisingly, spatial audio isn't universally supported by third-party apps and services. To save you spending time wondering if a particular app works with the feature, we've put together a list below of all the apps that have officially been updated to support Spatial Audio, and some popular apps that have yet to add support.
Popular Apps That Support Spatial Audio
Air Video HD (Turn on Surround in Audio settings)
Apple's TV app
Disney+
FE File Explorer (DTS 5.1 unsupported)
Foxtel Go (Australia)
HBO Max
Hulu
Plex (Enable old video player in Settings)
Peacock
Discovery+
Paramount+
Vudu
Popular Apps That Don't Support Spatial Audio
Infuse
Netflix
YouTube
Vimeo
VLC
We'll keep these lists updated as and when we learn of additional third-party apps and updates that come out in support of spatial audio. In the meantime, check the following details to make sure that your hardware is compatible with the feature.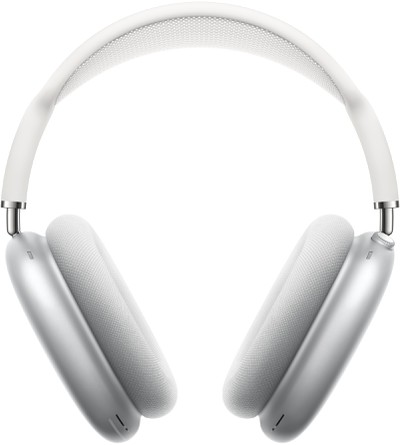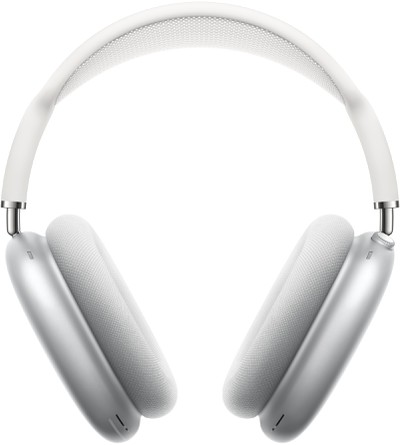 What You Need to Use Spatial Audio
To take advantage of spatial audio on ‌‌AirPods Pro‌‌ or ‌‌AirPods Max‌‌, you need an ‌iPhone‌ 7 or later or one of the ‌iPad‌ models listed below. Note that spatial audio is not supported by any Mac model or any Apple TV models.
iPad Pro 12.9‑inch (3rd generation) and later
‌iPad Pro‌‌ 11‑inch
iPad Air (3rd generation)
‌‌iPad‌‌ (6th generation) and later
iPad mini (5th generation)
You also need iOS 14 or iPadOS 14 or later installed on your device, as well as the latest firmware on your ‌‌AirPods Pro‌‌ or ‌‌AirPods Max‌‌. To learn more about using spatial audio, check out our dedicated how-to article.
New research will study impact of COVID-19 on Halifax's long-term care residents – HalifaxToday.ca
An infectious disease expert at Dalhousie University will be leading a study aimed at finding out why elderly people are more at risk of severe complications when contracting COVID-19.
Dr. Lisa Barrett said it's clear seniors, particularly those living in long-term care facilities, have been hit hardest by the novel coronavirus, but why that is isn't quite known.
"Why their immune system responds differently and doesn't prevent infection, or how their overall state of health or frailty level can impact their ability to resist COVID-19 is not clear," she told NEWS 95.7 fill-in host Jordi Morgan.
"The first part of our study looks at people who are, say, 100 who did really well with COVID, or 65 with COVID and didn't do well at all, and try to understand what the differences are in their immune system that make a successful response or not."
The study will involve long-term care facility residents in the Halifax area and 356 people have already signed up to participate.
Over the next year, Barrett's team of experts in frailty research, immunology, virology and clinical infectious disease will also be looking into vaccine effectiveness in the elderly population.
"Although we don't know the details, immune systems are different in older people and we need to figure that out," she explained.
Barrett is hoping the results will have implications well beyond the COVID-19 pandemic.
"A great deal of knowledge will be generated about immune systems in older people in general that we have vastly understudied in the past," she said. "We know infections in older people are one of the leading causes of death, and we don't really understand that."
"Adding a frailty lens in here, and also down deep immune cell descriptions is going to help us, not only with COVID-19, but in designing better responses, better treatments and better vaccines for older people."
Barrett's team has received $1.9 million in funding for the research from the Government of Canada's COVID-19 Immunity Task Force.
COVID-19: Peterborough Public Health, MPP Dave Smith plan virtual town hall on vaccine rollout – Globalnews.ca
A tele-town hall will be held later this month to discuss the COVID-19 vaccine distribution plan for Peterborough and area.
The virtual and teleconference town hall from 7-8 p.m on March 16 is being co-hosted by Peterborough Public Health and Peterborough-Kawartha MPP Dave Smith. The town hall will focus on COVID-19 vaccine distribution for priority groups, the rollout plan for the region, information on the various types of vaccines and feature a question and answer segment.
"My office has received thousands of calls and emails from constituents who are anxious to get their vaccine but don't know when it's their turn or how to book an appointment," Smith said. "The next few months will be the largest peacetime effort in a generation and the communication of clear, concise and accessible information will be crucial to a successful campaign."
Medical officer of health Dr. Rosana Salvaterra says she's looking forward to sharing details on the vaccine distribution plan as a more consistent supply arrives. The health unit serves Peterborough, the municipalities in Peterborough County, Curve Lake First Nation and Hiawatha First Nation.
"We have planned clinics throughout our region to make sure every eligible resident can get vaccinated in the coming months," she said.
Northumberland-Peterborough South MPP David Piccini will also be a part of the town hall.
"The realities in cities are very different than those in rural Ontario, as such, things differ across our 34 public health units in Ontario," he said. "Communication between all health partners remains critical to a successful rollout and MPP Smith and I look forward to joining Dr. Salvaterra to discuss our local plan in greater detail and answer your questions."
To participate in the town hall, you must share your phone number one of the following ways:
© 2021 Global News, a division of Corus Entertainment Inc.