September's full moon will be called the 'Corn Moon'; here's why – The Indian Express
By:
Tech Desk
| New Delhi |

Published: September 2, 2020 12:04:24 pm
This September's full moon will be called as 'Corn Moon'
The night sky will lit up with the 'Corn Moon' this year in September. For those who are don't follow Moon's cycles, according to NASA, this full moon will be the last one before the autumnal equinox which is usually called the 'Harvest Moon'. The autumnal equinox will take place on September 22 this year when the day and night will be of the same duration.
The reason why this September's full moon will be called as the 'Corn Moon' because it comes before the autumnal equinox. Following this, the full moon on October 1 will be called the 'Harvest Moon' instead of 'Hunter Moon' which will now be on October 31.
This also means that there will be a rare blue moon shining on the night of Halloween. According to Old Father's Almanac, the blue moon is only visible once in 18 to 19 years. The next blue moon on Halloween will be in 2039.
The moon is also known as the Barley Moon as farmers consider this as the right time to harvest barley crop. The corn moon got its name from the Native Americans as it also indicated right time to harvest corn.
According to CNN Meteorologists, Judson Jones this full moon is a sight to behold as it rises over the eastern horizon.
ALSO READ | Asteroid double the size of Pyramid Giza to enter Earth's orbit on September 6
"When the moon is low on the horizon, it allows you to capture the view with objects in the foreground, making the moon appear bigger. Say you are in the city, and you're watching between a couple of buildings or over the skyline, it will make it feel that much bigger and give it more impact," Jones said.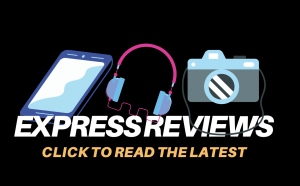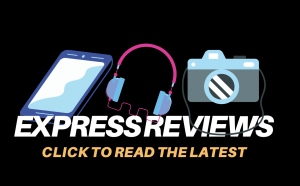 In India, the Corn Moon was visible from September 1 and will continue to be at its peak on September 2 as well. This event happens only once in three years.
Express Tech is now on Telegram. Click here to join our channel (@expresstechie) and stay updated with the latest tech news.
📣 The Indian Express is now on Telegram. Click here to join our channel (@indianexpress) and stay updated with the latest headlines
For all the latest Technology News, download Indian Express App.
© IE Online Media Services Pvt Ltd
Is there really life on Venus? How do we find out? – KitchenerToday.com
Last week, an unlikely research project made a startling discovery: Phosphine gas in the atmosphere of Venus. That's something that, as far as we know, is created by living organisms. Our efforts to find signs of life on other worlds, and a lot of our space dreaming in general, tend to focus on Mars. But all of a sudden we need to take a closer look at our other planetary neighbour.
So how can we find out if there's really life right next door? What do we know about Venus and why has it been so hard to figure out so far? What else could possibly cause the presence of Phosphine and what would it mean, to space exploration and everything else, if this is really true?
GUEST: Neel Patel, space reporter, MIT Technology Review
COVID-19 Today: School, child care cases for Newmarket, York Region, and Ontario – NewmarketToday.ca
Newmarket (reported Friday, Sept. 25, at 5 p.m.)
Schools
0 school-related cases
0 schools closed
Licensed child care facilities
0 child care centre cases
0 child care centres closed
York Region (reported Frisday, Sept. 25, at 5 p.m.)
Schools
1 school outbreaks*

Blue Willow, Woodbridge (1 student, 1 staff)

0 schools closed
12 confirmed cases
7 students
5 staff/visitors
8 (-2) schools under surveillance**:

Carrville Mills (1 staff), in Thornhill
Little Rouge (1 student), in Markham;
St. Michael the Archangel (1 staff); Tommy Douglas Secondary (1 student), Our Lady of Fatima (1 staff), in Woodbridge;
Maple High (1 student), Dr. Roberta Bondar (1 student) in Maple
Kleinburg P.S. (1 student) in Kleinburg

Surveillance closed for Sir Wilfrid Laurier (1 staff) and J. Addison (1 student), in Markham
*An outbreak is declared when 2 or more cases are confirmed within a 14-day period, with at least one case acquired in the school
**Schools with a laboratory-confirmed case that was not transmitted within the school
Licensed child care facilities
4 child care centre outbreaks*
2 active outbreaks

Childventures Early Learning Academy, Aurora (1 staff)
Montessori School House, Maple (1 child, 1 staff)

1 case child
4 cases staff/visitors
*An outbreak is declared with one or more confirmed case in children or staff
Ontario (reported Thursday, Sept. 24 at 10:30 a.m.):
Cases in schools
238 (+29) school-related cases
110 (+10) students; 50 (+10) staff
78 (+9) individuals not identified
198 (+20) of 4,828 schools with a case (4.10%)
2 schools closed

Fellowes High School, Pembroke (1 student, 4 staff cases)
Monsignor Paul Baxter Catholic School, Ottawa (2 students, 2 staff)
Cases in child care centres and homes
109 (+2) cases at child care centres and homes
54 (+2) children
55 staff
36 (-1) of 5,111 child care centres with current cases (0.70%)
10 (-1) child care centres currently closed (.20%)
York Region Public Health reminds parents and guardians to check your child daily for symptoms of COVID-19. For more information and resources, including how to protect yourself and others, visit york.ca/SafeAtSchool

You can download Canada's COVID Alert in Apple and Google app stores or visit ontario.ca/covidalert
A dazzling full 'harvest moon' is set to illuminate Vancouver skies next week – Vancouver Is Awesome
While the weekend forecast calls for rain, Vancouver skies are expected to clear next week, which is just in time for the glorious full Harvest moon.
Earlier this month, locals were treated to a full corn moon. Last year, September's full moon was a full 'harvest moon,' which takes place in two years out of three. However, since October's full moon falls closest to the fall equinox this year, it will carry the harvest title.
According to the Old Farmer's Almanac, "this full Moon name is attributed to Native Americans because it marked the time when corn was supposed to be harvested."
The Harvest Moon gets was given its name because farmers needed its silvery light to harvest crops. It has since inspired a rather dreamy, beautiful song by Canadian icon Neil Young, too.
The Old Farmer's Almanac also notes that Native peoples would give distinctive names to each reoccurring full moon to mark the change of seasons. As such, many of these names arose when Native Americans first interacted with colonialists.
The October moon will be at its fullest in Vancouver on Thursday, Oct. 1 at 2:05 p.m.
Stargazers should opt to travel as far away from city lights as possible in order to avoid light pollution that will obscure the clarity of heavenly bodies. While this works best in more remote places, anywhere that has a higher elevation will also provide more ideal viewing conditions.