Seven new COVID-19 cases announced Thursday – HalifaxToday.ca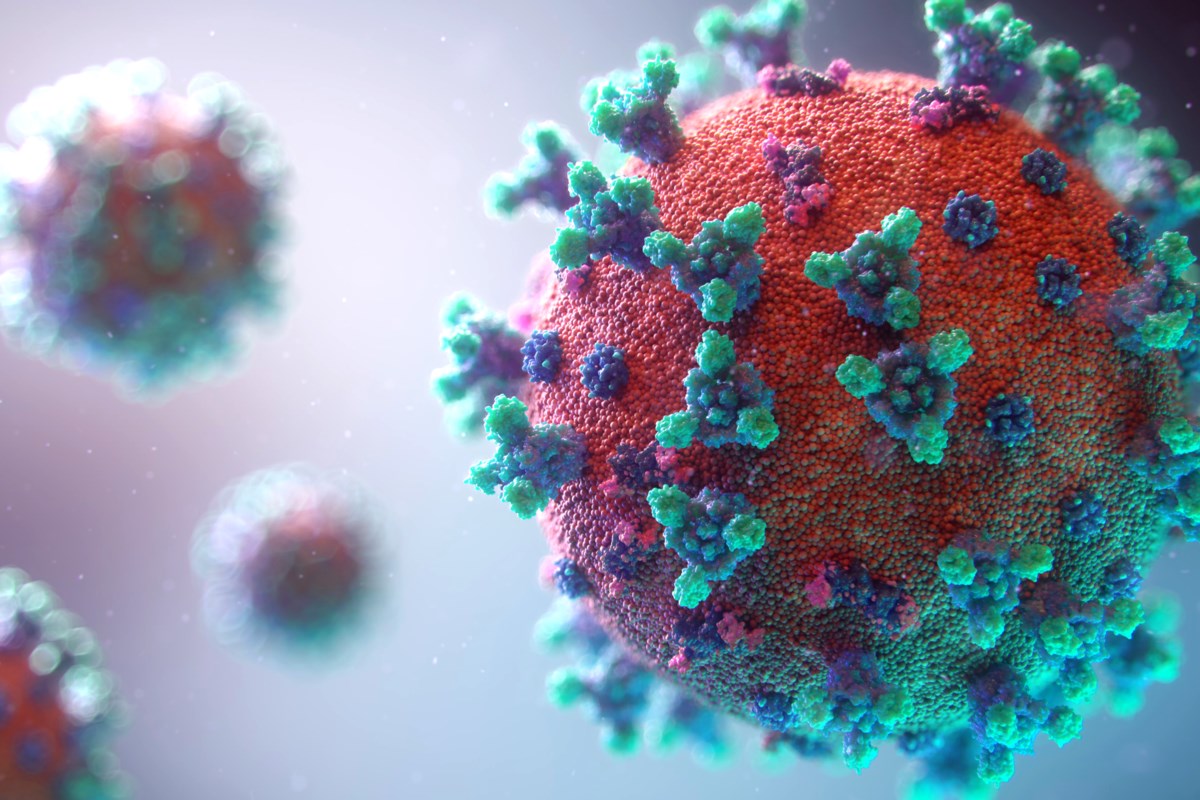 NEWS RELEASE
COVID-19/HEALTH/WELLNESS
*************************
As of today, Dec. 24, Nova Scotia has 36 active cases of COVID-19. Seven new cases are being reported today.
Six of the cases are in Central Zone and one is in Western Zone. Two of the cases in Central Zone and the one in Western Zone are related to close contacts of previously reported cases. One case in Central Zone is related to travel and the other three cases in Central Zone are under investigation. One of the cases in Central Zone is in another province or territory. The person is a Nova Scotia resident and is included in our cumulative provincial data.
"I know following the gathering limits and other protocols can be a challenge at this special time of year," said Premier Stephen McNeil. "Let's remember that the hard work Nova Scotians have done to contain the virus means the restrictions here are not as tight as in other parts of the country. Let's also be thankful for what we do have as we continue the good work to keep COVID-19 in check. I wish all Nova Scotians a safe holiday season and a Merry Christmas."
Public health guidance for holidays and celebrations can be found at https://novascotia.ca/protect-yourself-and-others-from-coronavirus/holidays/ .
Nova Scotia Health Authority's labs completed 1,340 Nova Scotia tests on Dec. 23.
There were 1,561 tests administered between Dec. 18-23 at the rapid-testing pop-up sites in Halifax, Dartmouth and Eskasoni. There were 174 tests at Eskasoni yesterday with no positive results, following 201 tests on Tuesday, Dec. 22, also with no positive results. The rapid testing in Eskasoni is now concluded. There is no indication of community exposure or spread in Eskasoni at this time.
Since Oct. 1, Nova Scotia has completed 104,277 tests. There have been 376 positive COVID-19 cases and no deaths. No one is currently in hospital. Cases range in age from under 10 to over 70. Three hundred and forty cases are now resolved. Cumulative cases may change as data is updated in Panorama.
"To those who celebrate Christmas, I wish you a Merry Christmas! Please ensure you are following all the public health guidelines while celebrating with loved ones," said Dr. Robert Strang, Nova Scotia's chief medical officer of health. "Do your part by wearing a mask, limiting social contacts, practising social distancing, adhering to the gathering limit, staying home when feeling unwell and washing your hands."
Visit https://covid-self-assessment.novascotia.ca/ to do a self-assessment if in the past 48 hours you have had or you are currently experiencing:
— fever (i.e. chills/sweats) or cough (new or worsening)
Or:
Two or more of the following symptoms (new or worsening):
— sore throat
— runny nose/nasal congestion
— headache
— shortness of breath/difficulty breathing
Call 811 if you cannot access the online self-assessment or wish to speak with a nurse about your symptoms.
When a new case of COVID-19 is confirmed, public health works to identify and test people who may have come in close contact with that person. Those individuals who have been confirmed are being directed to self-isolate at home, away from the public, for 14 days.
Anyone who has travelled outside of Atlantic Canada must self-isolate for 14 days. As always, any Nova Scotian who develops symptoms of acute respiratory illness should limit their contact with others until they feel better.
It remains important for Nova Scotians to strictly adhere to the public health order and directives – practise good hand washing and other hygiene steps, maintain a physical distance when and where required. Wearing a non-medical mask is mandatory in most indoor public places.
Rules concerning interprovincial travel within Nova Scotia, New Brunswick, Prince Edward Island and Newfoundland and Labrador have changed. The premiers of all four Atlantic provinces are cautioning against non-essential travel into neighbouring provinces. Currently, all non-essential travel into Prince Edward Island, New Brunswick and Newfoundland and Labrador requires a 14-day self-isolation. All public health directives of each province must be followed. Under Nova Scotia's Health Protection Act order, visitors from outside Atlantic Canada must self-isolate for 14 days unless they completed their self-isolation in another Atlantic province.
Nova Scotians can find accurate, up-to-date information, handwashing posters and fact sheets at https://novascotia.ca/coronavirus .
Businesses and other organizations can find information to help them safely reopen at https://novascotia.ca/reopening-nova-scotia .
Quick Facts:
— testing numbers are updated daily at https://novascotia.ca/coronavirus
— a state of emergency was declared under the Emergency Management Act on March 22, 2020 and extended to Jan. 10, 2021
— online booking for COVID-19 testing appointments is available for Nova Scotians getting a test at all primary assessment centres or at the IWK Health Centre in Halifax
Additional Resources:
Government of Canada: https://canada.ca/coronavirus
Government of Canada information line 1-833-784-4397 (toll-free)
The Mental Health Provincial Crisis Line is available 24/7 to anyone experiencing a mental health or addictions crisis, or someone concerned about them, by calling 1-888-429-8167 (toll-free)
If you need help with a non-crisis mental health or addiction concern call Community Mental Health and Addictions at 1-855-922-1122 (toll-free) weekdays 8:30 a.m. to 4:30 p.m.
Kids Help Phone is available 24/7 by calling 1-800-668-6868 (toll-free)
For help or information about domestic violence 24/7, call 1-855-225-0220 (toll-free)
For more information about COVID-19 testing and online booking, visit https://novascotia.ca/coronavirus/symptoms-and-testing/
The COVID-19 self-assessment is at https://covid-self-assessment.novascotia.ca/
*************************
Business exec and his wife charged after flying into remote Canadian town to get Covid-19 vaccine, officials say – CNN
Yukon Community Services Minister John Streicker said the couple showed up at a mobile clinic last Thursday in Beaver Creek, home to an indigenous community.
One of them presented a British Columbia health care card, the other had one from Ontario, Streicker said in a statement.
The Bakers weren't charged for getting the vaccine. Rather, they were accused of not following quarantine requirements after arriving in the Canadian territory.
According to a charging document, the Bakers are from Vancouver, British Columbia, southeast of the Yukon territory.
"I am outraged by this selfish behaviour, and find it disturbing that people would choose to put fellow Canadians at risk in this manner," Streicker said. "Reports allege these individuals were deceptive and violated emergency measures for their own advantage, which is completely unacceptable at any time, but especially during a public health crisis."
CNN was unable Tuesday to reach the Bakers for comment.
The Bakers arrived in Yukon from Vancouver on January 19 and were supposed to be self-isolating for 14 days in Whitehorse, according to officials. According to a complaint made to law enforcement, they traveled to Beaver Creek on January 21. The travel was not allowed because of quarantine requirements, officials said.
"And people were like, 'Well, why would you be going to the airport?' " Streicker said.
Following an investigation, the couple was located at the Whitehorse airport, and Yukon officials told CNN the couple left the territory that same day.
Members of the mobile clinic team called the motel and were informed the couple did not work there, Streicker told CBC.
CNN reached out to Streicker for comment on Tuesday but did not hear back.
As for getting the vaccines, according to Streicker, the British Columbia and Ontario health cards wouldn't have necessarily prevented the Bakers from getting them, as there are many out-of-territory workers in the region.
Rodney, 55, and Ekaterina Baker, 32, were each charged with failure to self-isolate for 14 days upon entry into the territory and failure to behave in a manner consistent with the declaration provided upon entry into the territory.
The Royal Canadian Mounted Police were alerted to the situation. The RCMP's Yukon office said Tuesday it is investigating; it would not reply to CNN questions.
The Great Canadian Gaming Corporation, a hotel and casino company with 25 Canadian properties, told CNN that while it didn't comment on personnel matters relating to former employees, effective January 24, Rodney Baker was no longer the president and CEO of Great Canadian and is "no longer affiliated in any way with the company."
"As a company, Great Canadian takes health and safety protocols extremely seriously, and our company strictly follows all directives and guidance issued by public health authorities in each jurisdiction where we operate," the statement added.
The White River First Nation said it "is particularly concerned with the callous nature of these actions taken by the individuals, as they were a blatant disregard for the rules in which keep our community safe during this unprecedented global pandemic."
Fact check: How provinces are handling the Pfizer-BioNTech vaccine stoppage – CBC.ca
Monday is the first day of a week-long Pfizer-BioNTech vaccine drought in Canada.
Canadians found out last Tuesday that Pfizer will not be sending any shipments of its COVID-19 vaccine to Canada this week. The company blames the interruption on the need to revamp its production facility in Puurs, Belgium, in order to adjust to increased demand for its product.
And while Prime Minister Justin Trudeau said in a tweet that Pfizer's CEO has personally reassured him that Canada remains on track to receive four million doses by the end of March, the sudden change in plan has several provinces scrambling to readjust their vaccine rollout scheduling.
Extending time between 1st and 2nd doses
Both the Pfizer-BioNTech and Moderna vaccines require two shots, within a few weeks of each other.
In the wake of the supply interruption announcement, Saskatchewan became the latest province — and sixth Canadian jurisdiction overall — to reveal it would stretch the time frame between first and second doses of the Pfizer-BioNTech vaccine beyond the 21 days recommended by the drug company itself.
Jurisdictions that are delaying second doses:
Alberta: up to 42 days
British Columbia: up to 42 days
New Brunswick: up to 42 days
Ontario: up to 42 days
Quebec: up to 90 days
Saskatchewan: up to 42 days
In a news release, the province cited guidance from the National Advisory Council On Immunization (NACI) that the interval between first and second doses could be extended up to 42 days.
"Saskatchewan will be implementing those recommendations of up to 42 days where operationally necessary," the release said.
And that necessity may come sooner than later. At a news conference soon after the Pfizer delay was announced, Saskatchewan premier Scott Moe said he expected the province would "run out of vaccines" within a few days, based on the current pace of deliveries.
Health officials in Manitoba are also flagging the possibility that they may run out of vaccines.
In an email to CBC News, a provincial spokesperson said Manitoba is dealing with the break in Pfizer shipments by "matching appointments with available supply," and intends to keep every first and second dose appointment already made.
But without additional shipments, the spokesperson said, Manitoba will use all its available Pfizer-BioNTech vaccine by February 7.
WATCH | The scramble to manage vaccine doses during Pfizer delay:
Pfizer told Canadian officials there would be delays in deliveries of its vaccine, but the delays now mean Canada will receive zero Pfizer-BioNTech vaccines next week. It's left provinces scrambling to manage the doses they have left. 2:42
Focus on completing immunizations
Authorities in Alberta, British Columbia and Ontario are readjusting their schedules to provide more second dose shots during the Pfizer-BioNTech interruption.
They are among provinces that decided not to hold back large numbers of the vaccine, reserving them for second doses. That means this break in supply has them reprioritizing how they use the doses they have.
B.C.'s second-dose campaign began last Wednesday. That marked 36 days from the first doses administered there — close to the 35-day time frame the province's chief medical officer of health announced in December.
Health Minister Adrian Dix said in a news conference that any available Pfizer-BioNTech vaccine will go toward completing first doses in long-term care homes, and beginning to give second doses. He said second doses will make up a higher percentage of doses administered over the next few weeks.
On the evening of Jan. 25, the province announced it will now wait up to 42 days to begin administering second doses of the Pfizer-BioNtech vaccine.
In Alberta, all first dose appointments have been postponed, and health officials say they're turning their attention to delivering second doses.
While Alberta is not regularly reporting second dose vaccination numbers, new data from the Public Health Agency of Canada (PHAC) released Friday showed the province had administered 4,075 second doses, cumulatively, by the week of Jan. 16.
In a news conference on Thursday, Alberta's chief medical officer of health Dr. Deena Hinshaw reiterated a promise that her team would do its "utmost" to ensure everyone who received a first dose in that province would receive a second dose within 42 days.
Further east, Ontario's vaccination teams also switched gears soon after Pfizer announced the delay.
Ontario's chief medical officer of health announced people who received a first dose would now receive a second dose up to 42 days later.
The exception: people in long-term care homes and high-risk retirement home residents, their essential caregivers and staff in those homes. That group is supposed to receive their second doses no later than 27 days apart.
WATCH | Doug Ford vows to keep up pressure on vaccine maker:
Ontario Premier Doug Ford said he's angry that other countries will still get the Pfizer-BioNTech COVID-19 vaccine while supplies to Canada slow down. 'We've got to be on these guys like a blanket,' said Ford of Pfizer. 1:37
A Quebec exception
Authorities in Quebec have said their priorities are virtually unchanged.
Soon after the supply interruption was announced, the Quebec health ministry said its plan to complete first-dose vaccinations for people living in long-term care by Monday, Jan. 25, was still on track.
The ministry has, however, lowered its target of providing 250,000 doses by Feb. 8, to 225,000.
On Sunday, the ministry released a statement saying its plans to begin the second phase of its vaccination program — ramping up shots in private seniors residences — has now been delayed because of the temporary stoppage in Pfizer-BioNTech shipments.
Officials in Quebec have faced opposition, even a lawsuit, over their plan to stretch the timeline between first and second doses of the Pfizer-BioNTech vaccine up to 90 days.
Atlantic provinces smooth transition
In the Atlantic provinces, the practice of holding back vaccines for second doses and building buffers of extra time for potential interruptions in supply are preventing the need for major changes to vaccine rollouts during the supply slow-down.
Prince Edward Island is the first province or territory to reach a vaccination rate of one per cent of its population. Health authorities started second-dose vaccinations there during the first week of January.
In a news release, provincial health authorities had promised everyone living and working in long-term care and community care facilities will have received their first dose by Sunday. They are set to begin receiving their second doses this week.
A provincial spokesperson for New Brunswick told CBC News in an email that the province plans to use its "existing Pfizer-BioNTech supply" to conduct second-dose clinics over the next two weeks.
"Knowing that hold-ups can happen, our plan has always taken into account that 2nd doses would be administered within 28 days and in many cases our inventory has been managed accordingly," wrote Shawn Berry.
He said their logistics plan had a built-in "14-day window," that would allow them to meet the time-frame of 42 days between doses, if needed.
Nova Scotia will keep holding back second doses until it is guaranteed there will be no interruption in supply.
And in Newfoundland and Labrador, there are plans to redistribute some Pfizer-BioNTech vaccines to long-term care and personal-care homes to make up for the delay of about 7,800 doses that will not arrive this week.
Yukon, Northwest Territories and Nunavut are not affected by the Pfizer-BioNTech interruption, because they are only using doses of the Moderna vaccine.
Coronavirus: Doug Ford reiterates call for mandatory COVID-19 tests for air travellers – Global News
[unable to retrieve full-text content]