Seven new COVID-19 cases announced Thursday – HalifaxToday.ca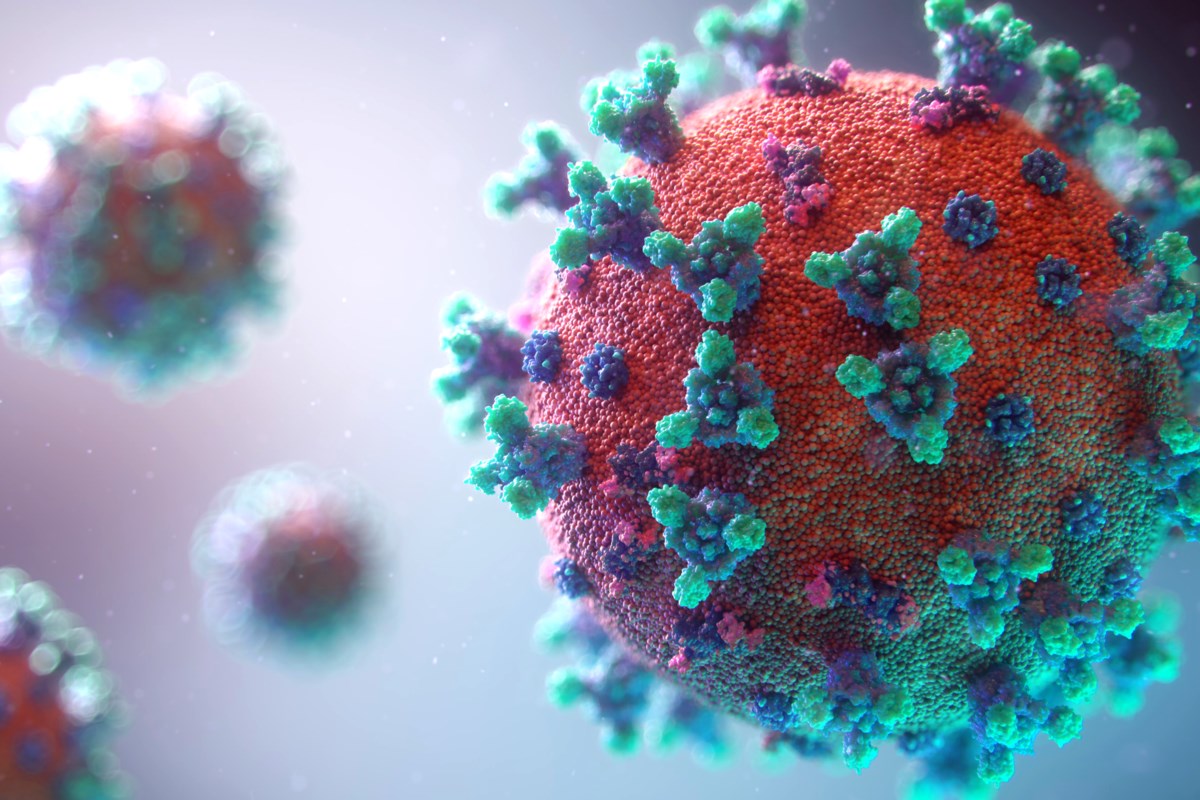 NEWS RELEASE
COVID-19/HEALTH/WELLNESS
*************************
As of today, Dec. 24, Nova Scotia has 36 active cases of COVID-19. Seven new cases are being reported today.
Six of the cases are in Central Zone and one is in Western Zone. Two of the cases in Central Zone and the one in Western Zone are related to close contacts of previously reported cases. One case in Central Zone is related to travel and the other three cases in Central Zone are under investigation. One of the cases in Central Zone is in another province or territory. The person is a Nova Scotia resident and is included in our cumulative provincial data.
"I know following the gathering limits and other protocols can be a challenge at this special time of year," said Premier Stephen McNeil. "Let's remember that the hard work Nova Scotians have done to contain the virus means the restrictions here are not as tight as in other parts of the country. Let's also be thankful for what we do have as we continue the good work to keep COVID-19 in check. I wish all Nova Scotians a safe holiday season and a Merry Christmas."
Public health guidance for holidays and celebrations can be found at https://novascotia.ca/protect-yourself-and-others-from-coronavirus/holidays/ .
Nova Scotia Health Authority's labs completed 1,340 Nova Scotia tests on Dec. 23.
There were 1,561 tests administered between Dec. 18-23 at the rapid-testing pop-up sites in Halifax, Dartmouth and Eskasoni. There were 174 tests at Eskasoni yesterday with no positive results, following 201 tests on Tuesday, Dec. 22, also with no positive results. The rapid testing in Eskasoni is now concluded. There is no indication of community exposure or spread in Eskasoni at this time.
Since Oct. 1, Nova Scotia has completed 104,277 tests. There have been 376 positive COVID-19 cases and no deaths. No one is currently in hospital. Cases range in age from under 10 to over 70. Three hundred and forty cases are now resolved. Cumulative cases may change as data is updated in Panorama.
"To those who celebrate Christmas, I wish you a Merry Christmas! Please ensure you are following all the public health guidelines while celebrating with loved ones," said Dr. Robert Strang, Nova Scotia's chief medical officer of health. "Do your part by wearing a mask, limiting social contacts, practising social distancing, adhering to the gathering limit, staying home when feeling unwell and washing your hands."
Visit https://covid-self-assessment.novascotia.ca/ to do a self-assessment if in the past 48 hours you have had or you are currently experiencing:
— fever (i.e. chills/sweats) or cough (new or worsening)
Or:
Two or more of the following symptoms (new or worsening):
— sore throat
— runny nose/nasal congestion
— headache
— shortness of breath/difficulty breathing
Call 811 if you cannot access the online self-assessment or wish to speak with a nurse about your symptoms.
When a new case of COVID-19 is confirmed, public health works to identify and test people who may have come in close contact with that person. Those individuals who have been confirmed are being directed to self-isolate at home, away from the public, for 14 days.
Anyone who has travelled outside of Atlantic Canada must self-isolate for 14 days. As always, any Nova Scotian who develops symptoms of acute respiratory illness should limit their contact with others until they feel better.
It remains important for Nova Scotians to strictly adhere to the public health order and directives – practise good hand washing and other hygiene steps, maintain a physical distance when and where required. Wearing a non-medical mask is mandatory in most indoor public places.
Rules concerning interprovincial travel within Nova Scotia, New Brunswick, Prince Edward Island and Newfoundland and Labrador have changed. The premiers of all four Atlantic provinces are cautioning against non-essential travel into neighbouring provinces. Currently, all non-essential travel into Prince Edward Island, New Brunswick and Newfoundland and Labrador requires a 14-day self-isolation. All public health directives of each province must be followed. Under Nova Scotia's Health Protection Act order, visitors from outside Atlantic Canada must self-isolate for 14 days unless they completed their self-isolation in another Atlantic province.
Nova Scotians can find accurate, up-to-date information, handwashing posters and fact sheets at https://novascotia.ca/coronavirus .
Businesses and other organizations can find information to help them safely reopen at https://novascotia.ca/reopening-nova-scotia .
Quick Facts:
— testing numbers are updated daily at https://novascotia.ca/coronavirus
— a state of emergency was declared under the Emergency Management Act on March 22, 2020 and extended to Jan. 10, 2021
— online booking for COVID-19 testing appointments is available for Nova Scotians getting a test at all primary assessment centres or at the IWK Health Centre in Halifax
Additional Resources:
Government of Canada: https://canada.ca/coronavirus
Government of Canada information line 1-833-784-4397 (toll-free)
The Mental Health Provincial Crisis Line is available 24/7 to anyone experiencing a mental health or addictions crisis, or someone concerned about them, by calling 1-888-429-8167 (toll-free)
If you need help with a non-crisis mental health or addiction concern call Community Mental Health and Addictions at 1-855-922-1122 (toll-free) weekdays 8:30 a.m. to 4:30 p.m.
Kids Help Phone is available 24/7 by calling 1-800-668-6868 (toll-free)
For help or information about domestic violence 24/7, call 1-855-225-0220 (toll-free)
For more information about COVID-19 testing and online booking, visit https://novascotia.ca/coronavirus/symptoms-and-testing/
The COVID-19 self-assessment is at https://covid-self-assessment.novascotia.ca/
*************************
Ford to make an announcement in Ottawa Monday afternoon – CP24 Toronto's Breaking News
Premier Doug Ford will be making an announcement in Ottawa Monday afternoon.
Ford will be joined by Ottawa Mayor Jim Watson, MPP for Ottawa West-Nepean Jeremy Roberts and President and CEO of The Ottawa Hospital Cameron Love.
The announcement comes nearly two weeks after the province entered Step 3 of the COVID-19 reopening framework on July 16.
Step 3 allowed for indoor dining to resume and for gyms and theatres to reopen with capacity limits.
The provincial government said Ontario will remain in Step 3 for at least 21 days and until 80 per cent of eligible residents 12 years and older have received at least one dose of a COVID-19 vaccine and 75 per cent have received their second dose.
In addition, at least 70 per cent of eligible residents in all public health units must be fully vaccinated in order for the province to move to the final stage of the framework.
If all of these requirements are met, Ontario could enter so-called Step 4 at the end of next week which would lift the majority of public health and workplace safety measures.
However, last week Ontario's top doctor recommended that 90 per cent of eligible residents be fully vaccinated before entering the final step, due to the risk of the Delta variant.
"If we remain at around 20 per cent of the population unvaccinated we won't build a community immunity and you'll get breakthrough infections in those individuals that are vaccinated because not all individuals, especially those that are elderly or vulnerable or immune suppressed, will get full protection from the vaccine," Chief Medical Officer of Health Dr. Kieran Moore said to reporters.
Currently, about 80 per cent of those 18-plus in Ontario have had at least one dose and 67 per cent have had two doses. Meanwhile, 64 per cent of youth between the ages of 12 and 17 have had one dose and 40 per cent are fully vaccinated.
The provincial government has not said if it will raise the threshold for fully vaccinated Ontarians before entering the final step of the plan.
Ford is expected to speak at 1:15 p.m. and CP24.com will stream the announcement live.
Officials say 90% of population needs vaccine to reach herd immunity – CBC.ca
Like the last leg of a marathon, public health officials say reaching the final segment of the unvaccinated population will be a grind as Ottawa tries to attain herd immunity — when enough of the population is protected against COVID-19.
The city of Ottawa has set a daunting target to fully vaccinate 90 per cent of its population, including those still not eligible to be vaccinated, which has eluded most regions around the world.
As of July 23, 73 per cent of the city's entire population had received at least one dose of vaccine, slightly higher than the Ontario rate of 69 per cent, and one of the highest vaccination rates for first doses among cities around the world.
Ontario's first-shot vaccination rate has dropped from a high of six per cent per week in May to below one per cent in July, and it continues to trend downward. That means it will take longer to inoculate the remaining portion of the unvaccinated population — likely a venture that continues into 2022.
"I think I can't understate how important it is to get very high levels of vaccination," said Dr. Trevor Arnason of Ottawa Public Health.
"If we head into the fall with vaccination where it is now, we're definitely going to see outbreaks."
Vaccination targets need to change
Ontario, which has now been in Stage 3 of the reopening plan for 10 days, must reach 80 per cent of its eligible population with at least one dose, and 75 per cent with both doses, to consider removing all public health restrictions.
Some public health experts believe that target is not high enough due to the growing number of cases of the delta variant and the potential for breakthrough cases.
"We need to establish herd immunity, and we would need to be at a higher level: 85, 90 per cent vaccination rates," explained Dr. Paul Roumeliotis, the medical officer of health for the Eastern Ontario Health Unit, who also heads a group of public health units across Ontario.
Roumeliotis and Arnason say restrictions could return in the fall if delta spreads, even if they're not as strict as those we've seen throughout the pandemic. Ontario public health officials hope to avoid a spike in cases seen during the reopening in the U.K., Israel, and the United States.
A comparable situation exists in the Netherlands, which has a population only slightly larger than Ontario, and similar vaccination rates. There, cases jumped to 10,000 per day only a few weeks after reopening due to the delta variant, which is now responsible for more than 80 per cent of new infections in Ontario.
WATCH: Getting people 'through the doors' biggest part of vaccinating holdouts, doctor says:
Dr. Lorne Wiesenfeld says on the last day of the Lansdowne vaccination clinic's operation, a team of health-care workers ventured into restaurants, grocery stores and businesses to encourage residents to get vaccinated if they hadn't already. 0:55
'Get them through the doors'
Officials estimate anywhere from five to 10 per cent of the population will never get the COVID-19 vaccine, but they need to target those who will roll up their sleeves to help avoid a "pandemic of the unvaccinated."
Health-care workers at community clinics, including one at Lansdowne in Ottawa, have used lulls in the day to approach people nearby about getting the vaccine.
"The first thing is to get them through the doors, that's the hardest part," said Dr. Lorne Wiesenfeld, an emergency physician at The Ottawa Hospital who has also spent time administering the vaccine.
"You want to make it easy. Just remove one barrier that may hinder them, encouraging them in a non-judgmental way."
Half of Ottawa's community clinics closed last week as Ottawa Public Health refocused its outreach by offering mobile vaccine clinics at workplaces, community organizations and places of worship, as well as pop-up clinics throughout the city to target young adults.
in Ottawa, only 72 per cent of the population aged 18-29 have the first dose, which is the lowest of any age demographic. That is followed closely by 73 per cent of those aged 30-39 with at least one dose.
Public health messaging difficult with low case numbers
The "receptivity" of public health messaging about the risk of a delta resurgence is non-existent when the number of active cases of COVID-19 remains low and pandemic fatigue persists, according to Doug Manuel, senior scientist at the Ottawa Hospital Research Institute, and a member of Ontario's COVID-19 Science Advisory Table.
People may only begin to become more sensitive to messaging if cases begin to rise, as they have in the U.K. and Israel, Manuel said.
Public health officials believe the 90 per cent goal is attainable partly because Ottawa has traditionally reached higher rates of vaccination for the flu and child immunization programs.
Arnason says once children younger than 12 become eligible, which could happen in the fall, the city could see a bump of about 10 per cent with at least one dose.
"I think Ottawa is one of those places where there's no reason why we can't be a world leader," he said.
Inter Pipeline walks away from friendly Pembina merger, will pay $350-million break fee – The Globe and Mail
Inter Pipeline Ltd. is abandoning its friendly merger with Pembina Pipeline Corp., opening the door to a deal with rival bidder Brookfield Infrastructure Partners LP.
To walk away, Inter Pipeline will pay Pembina a $350-million termination fee, also known as a break fee. The payment was negotiated when Pembina emerged as a white knight in late May to help block Brookfield's hostile takeover bid.
Brookfield has since raised its takeover price twice and also given Inter Pipeline shareholders the option to take their payout in cash if they favour Brookfield's bid. Pembina's friendly deal was to be paid solely in Pembina shares, and Pembina would not budge on the offer price it had agreed to in May.
Brookfield's latest offer comes in two forms: Inter Pipeline shareholders can elect for $20 a share in cash, up from its previous bid of $19.50 a share, or they can take some shares of Brookfield Infrastructure Corp. at an elevated price instead of cash.
BIPC was created in 2020 to broaden the company's investor base and shareholders who are limited in the types of securities they can own; its shares are effectively the same as the Brookfield Infrastructure's limited partnership units.
When the most recent offer was made, Brookfield's stock portion was worth $23.85 for every Inter Pipeline share. However, Brookfield is only willing to pay a maximum of 32 per cent of its total purchase price in shares, and BIPC's shares have also dropped eight per cent since the offer was made.
Two leading proxy advisers, Institutional Shareholder Services and Glass Lewis, both recommended Inter Pipeline investors vote against the Pembina bid.
While Inter Pipeline's board has scrapped its support for Pembina's deal, its directors have yet to fully embrace Brookfield's offer. In a statement Monday, Inter Pipeline said it is "open to engaging with Brookfield in an effort to reach a mutually agreeable transaction in the best interests of shareholders."
Brookfield's shareholder vote is set for August 6.
The battle for Inter Pipeline has been heated from the very beginning. Brookfield started building a position in Inter Pipeline in 2020 and privately approached the target's board about a deal last fall, but was repeatedly rebuffed. Brookfield then went hostile with a bid worth $16.50 in February.
Many analysts believed Brookfield was likely to face little competition in its pursuit of Inter Pipeline, but Pembina emerged as a white knight in May, agreeing to an all-share deal worth $8.3-billion. Brookfield's original hostile bid was worth $7.1-billion.
Brookfield and Pembina ended up taking each other to court, with both sides filing arguments with the Alberta Securities Commission.
The arguments were heard in early July and the ASC ultimately ruled against Brookfield by raising the percentage of shares that must be tendered to Brookfield's hostile takeover bid. Pembina had alleged Brookfield was using "coercive tactics" to win the takeover battle.
Before the ruling, Brookfield needed the support of a simple majority of Inter Pipeline's independent shareholders, but it will now need the support of 55 per cent under a modified tender condition.
The ASC also shot down Brookfield's request to have the potential $350-million break fee to Pembina scrapped.
Your time is valuable. Have the Top Business Headlines newsletter conveniently delivered to your inbox in the morning or evening. Sign up today.