Seven new COVID-19 cases announced Thursday – HalifaxToday.ca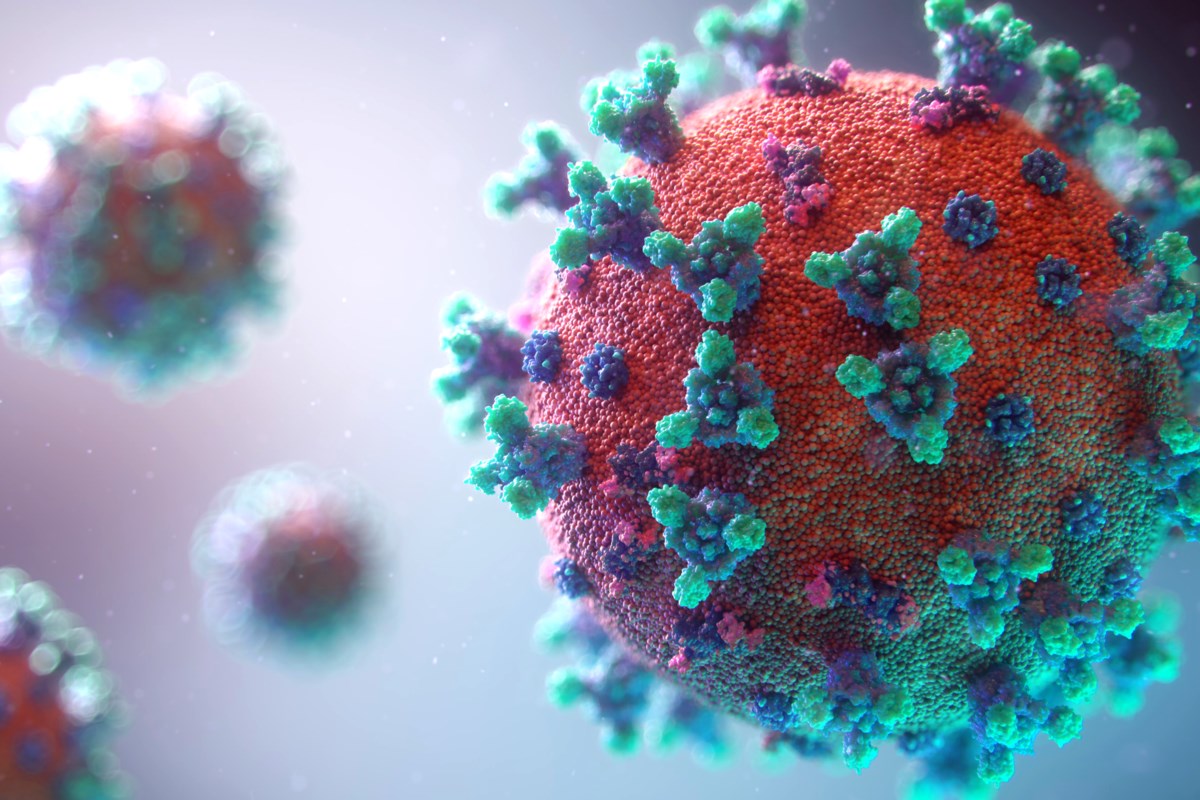 NEWS RELEASE
COVID-19/HEALTH/WELLNESS
*************************
As of today, Dec. 24, Nova Scotia has 36 active cases of COVID-19. Seven new cases are being reported today.
Six of the cases are in Central Zone and one is in Western Zone. Two of the cases in Central Zone and the one in Western Zone are related to close contacts of previously reported cases. One case in Central Zone is related to travel and the other three cases in Central Zone are under investigation. One of the cases in Central Zone is in another province or territory. The person is a Nova Scotia resident and is included in our cumulative provincial data.
"I know following the gathering limits and other protocols can be a challenge at this special time of year," said Premier Stephen McNeil. "Let's remember that the hard work Nova Scotians have done to contain the virus means the restrictions here are not as tight as in other parts of the country. Let's also be thankful for what we do have as we continue the good work to keep COVID-19 in check. I wish all Nova Scotians a safe holiday season and a Merry Christmas."
Public health guidance for holidays and celebrations can be found at https://novascotia.ca/protect-yourself-and-others-from-coronavirus/holidays/ .
Nova Scotia Health Authority's labs completed 1,340 Nova Scotia tests on Dec. 23.
There were 1,561 tests administered between Dec. 18-23 at the rapid-testing pop-up sites in Halifax, Dartmouth and Eskasoni. There were 174 tests at Eskasoni yesterday with no positive results, following 201 tests on Tuesday, Dec. 22, also with no positive results. The rapid testing in Eskasoni is now concluded. There is no indication of community exposure or spread in Eskasoni at this time.
Since Oct. 1, Nova Scotia has completed 104,277 tests. There have been 376 positive COVID-19 cases and no deaths. No one is currently in hospital. Cases range in age from under 10 to over 70. Three hundred and forty cases are now resolved. Cumulative cases may change as data is updated in Panorama.
"To those who celebrate Christmas, I wish you a Merry Christmas! Please ensure you are following all the public health guidelines while celebrating with loved ones," said Dr. Robert Strang, Nova Scotia's chief medical officer of health. "Do your part by wearing a mask, limiting social contacts, practising social distancing, adhering to the gathering limit, staying home when feeling unwell and washing your hands."
Visit https://covid-self-assessment.novascotia.ca/ to do a self-assessment if in the past 48 hours you have had or you are currently experiencing:
— fever (i.e. chills/sweats) or cough (new or worsening)
Or:
Two or more of the following symptoms (new or worsening):
— sore throat
— runny nose/nasal congestion
— headache
— shortness of breath/difficulty breathing
Call 811 if you cannot access the online self-assessment or wish to speak with a nurse about your symptoms.
When a new case of COVID-19 is confirmed, public health works to identify and test people who may have come in close contact with that person. Those individuals who have been confirmed are being directed to self-isolate at home, away from the public, for 14 days.
Anyone who has travelled outside of Atlantic Canada must self-isolate for 14 days. As always, any Nova Scotian who develops symptoms of acute respiratory illness should limit their contact with others until they feel better.
It remains important for Nova Scotians to strictly adhere to the public health order and directives – practise good hand washing and other hygiene steps, maintain a physical distance when and where required. Wearing a non-medical mask is mandatory in most indoor public places.
Rules concerning interprovincial travel within Nova Scotia, New Brunswick, Prince Edward Island and Newfoundland and Labrador have changed. The premiers of all four Atlantic provinces are cautioning against non-essential travel into neighbouring provinces. Currently, all non-essential travel into Prince Edward Island, New Brunswick and Newfoundland and Labrador requires a 14-day self-isolation. All public health directives of each province must be followed. Under Nova Scotia's Health Protection Act order, visitors from outside Atlantic Canada must self-isolate for 14 days unless they completed their self-isolation in another Atlantic province.
Nova Scotians can find accurate, up-to-date information, handwashing posters and fact sheets at https://novascotia.ca/coronavirus .
Businesses and other organizations can find information to help them safely reopen at https://novascotia.ca/reopening-nova-scotia .
Quick Facts:
— testing numbers are updated daily at https://novascotia.ca/coronavirus
— a state of emergency was declared under the Emergency Management Act on March 22, 2020 and extended to Jan. 10, 2021
— online booking for COVID-19 testing appointments is available for Nova Scotians getting a test at all primary assessment centres or at the IWK Health Centre in Halifax
Additional Resources:
Government of Canada: https://canada.ca/coronavirus
Government of Canada information line 1-833-784-4397 (toll-free)
The Mental Health Provincial Crisis Line is available 24/7 to anyone experiencing a mental health or addictions crisis, or someone concerned about them, by calling 1-888-429-8167 (toll-free)
If you need help with a non-crisis mental health or addiction concern call Community Mental Health and Addictions at 1-855-922-1122 (toll-free) weekdays 8:30 a.m. to 4:30 p.m.
Kids Help Phone is available 24/7 by calling 1-800-668-6868 (toll-free)
For help or information about domestic violence 24/7, call 1-855-225-0220 (toll-free)
For more information about COVID-19 testing and online booking, visit https://novascotia.ca/coronavirus/symptoms-and-testing/
The COVID-19 self-assessment is at https://covid-self-assessment.novascotia.ca/
*************************
GameStop's volatile rally smashes Wall St price targets – Aljazeera.com
The video game retailer's stock surged as much as 145 percent to $159.18 on Monday, triggering at least nine trading halts.
To see how far GameStop Corp. has outrun anyone's ability to render sensible analysis, consider what its current dizzying rally has done to Wall Street's best guesses of its value.
Now perched close to $75 a share, hoisted by a short squeeze ignited and arguably organized in chat rooms, the game retailer's stock is about $60 above the average forecast of equity handicappers tracked by Bloomberg. The ratio between the two is by far the biggest in the Russell 3000 and jumped for a third day, as crazed trading capped a stretch in which the 37-year-old company burned bears who had shorted 139% of its shares.
It's happening in a stock that before 2020 had fallen six straight years as earnings shrunk, and which isn't projected to turn a profit before fiscal 2023. While fundamentals may one day matter again, GameStop has now become the latest show of force by newbie day traders in a market that seems more like their plaything each day.
The stock surged as much as 145% to $159.18 on Monday, at one point triggering at least nine trading halts. It briefly turned negative before bouncing back to trade up 22% to $79.56 at 2 p.m. in New York. The shares have advanced more than 320% since the start of the year.
"It doesn't make business sense," said Doug Clinton, co-founder of Loup Ventures. "It makes sense from an investor psychology standpoint. I think there's a tendency where there is heavy retail interest for those types of traders to think about stocks differently than institutional investors in terms of what they're willing to pay."
Right now, they're willing to pay 471% more than what analysts consider reasonable, on average. While perhaps fairly priced relative to its annual sales of about $5.2 billion in the 12 months through October, those sales are down 40% in just two years. The company is expected to report a per-share loss in both fiscal 2021 and 2022. To get a price-earnings multiple it's necessary to look two years into the future, where the P/E is around 58.
Bears have seen more than $6.1 billion mark-to-market losses this year, according to financial analytics firm S3 Partners.
While Wall Street may have no clue what GameStop shares are worth, it does have ideas on what the company should do with them: sell.
"GameStop can issue equity and should sell stock to pay down debt," said Wedbush Securities Inc. analyst Michael Pachter, who had a price target of $16 for GameStop as of Jan. 11. Doing so would involve "minimal dilution at these levels" and provide protection against an economic downturn. "They should do as much as the market will absorb," he said.
Separately, Telsey Advisory Group analyst Joseph Feldman double-downgraded the stock to underperform from outperform on Monday, removing GameStop's only buy-or-equivalent recommendation.
Bullish Options
Whatever the future holds, the recent past has been a bonanza for anyone who dared own the stock — or, even better, bullish options. Calls expiring Jan. 29 with a strike price of $115 were the most-traded GameStop contract early Monday. Other similar wagers had correspondingly heady gains as contracts once seen as long-shot upward bets suddenly were in the money.
At investment research firm Hedgeye, analysts advised clients to not go short the stock, despite removing it from their "best idea long list" to reanalyze fundamentals. "Wouldn't dare do that given the positive catalysts we think will be coming down the pike as the year progresses" with a very bullish calendar on the horizon, Brian McGough and Jeremy McLean wrote.
GameStop "has become a cult stock because of Ryan Cohen's success with Chewy," Wedbush's Pachter said, referring to the activist investor and co-founder of online pet retailer Chewy Inc., who joined GameStop's board this month. "I cannot discount Mr. Cohen's past successes and don't know what he has in mind going forward, but I need to see their strategy before I give them credit for materially higher earnings power."
Canadian provinces push back vaccination plans as Pfizer deliveries grind to a halt – Canada News – Castanet.net
Photo: The Canadian Press
Some Canadian health-care workers are being told they'll have to wait longer to receive their first doses of COVID-19 vaccines as deliveries from a major manufacturer grind to a temporary halt.
Canada is not expected to receive any Pfizer-BioNTech vaccines this week as the company revamps its operations, and deliveries are expected to be slow for the next few weeks.
Ontario announced today that it was pausing COVID-19 vaccinations of long-term care staff and essential caregivers so that it can focus on giving the shots to all nursing home residents.
Several provinces have used up nearly all their vaccine supply and have been forced to push back their vaccination schedules.
Saskatchewan announced Sunday that it had exhausted all the doses it has received so far, while Quebec has used up more than 90 per cent of its supply.
Prime Minister Justin Trudeau has said the delay is only temporary and that Canada is expected to receive 4 million doses of the Pfizer vaccine by the end of March.
Merck Gives Up on Coronavirus Vaccines – The Motley Fool
Pharmaceutical giant Merck (NYSE:MRK) officially threw in the towel on its efforts to develop a COVID-19 vaccine. The company said it's discontinuing the development of two candidates, V590 and V591, after a review of results from phase 1 studies indicated that they were unlikely to provide adequate protection against the coronavirus. It will instead focus its COVID-19 research and production capabilities on two therapeutic drugs for the disease.
Merck had hinted at a conference last month that the efficacy rates of Moderna's mRNA vaccine and the one developed by collaboration partners Pfizer and BioNTech were better than it had expected, and set a high bar for its efforts. As it turned out, V590 and V591 produced immune responses that were inferior not only to those produced by other vaccines, but to those seen in patients who have recovered from COVID-19 infections.
Merck is the second-largest vaccine seller in the world, but had hesitated to develop one for COVID-19, falling months behind in the race. Eventually, it launched programs to develop single-dose vaccine candidates based on proven technology, one using the viral vector Merck uses in its approved Ebola vaccine, and one from a company it acquired last year in the hope of getting multiple shots on the COVID-19 goal. Instead, Merck will take a non-cash charge to its fourth-quarter earnings for the programs.
However, the pharma company still has high hopes for two COVID-19 treatment candidates. MK-7110 is an anti-inflammatory drug that appears to reduce the risk of death or respiratory failure in moderately to severely ill COVID-19 patients by as much as 50%. Phase 3 trial results for it are expected in the first quarter. Molnupiravir (MK-4482) is an oral antiviral being evaluated in trials that are expected to be complete in May. If successful, that drug could compete with Gilead's remdesivir, which faces some skepticism over its efficacy.