Seven new COVID-19 cases announced Thursday – HalifaxToday.ca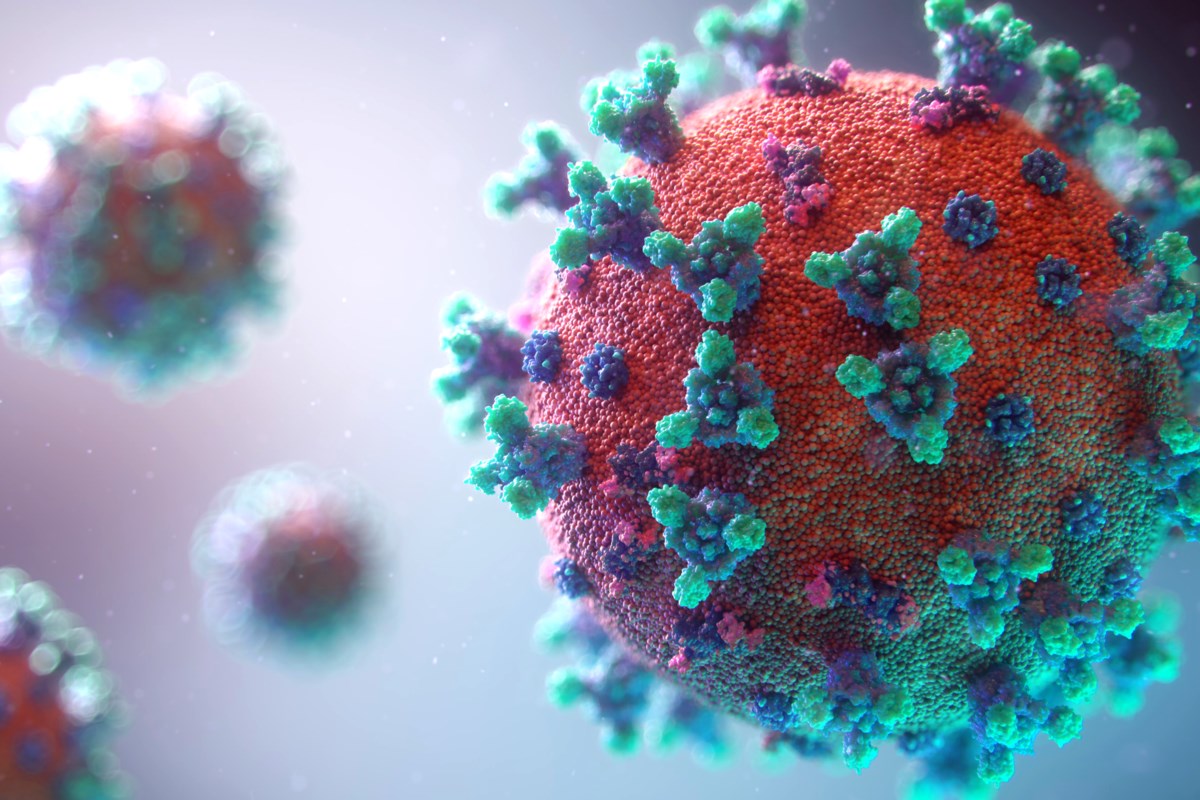 NEWS RELEASE
COVID-19/HEALTH/WELLNESS
*************************
As of today, Dec. 24, Nova Scotia has 36 active cases of COVID-19. Seven new cases are being reported today.
Six of the cases are in Central Zone and one is in Western Zone. Two of the cases in Central Zone and the one in Western Zone are related to close contacts of previously reported cases. One case in Central Zone is related to travel and the other three cases in Central Zone are under investigation. One of the cases in Central Zone is in another province or territory. The person is a Nova Scotia resident and is included in our cumulative provincial data.
"I know following the gathering limits and other protocols can be a challenge at this special time of year," said Premier Stephen McNeil. "Let's remember that the hard work Nova Scotians have done to contain the virus means the restrictions here are not as tight as in other parts of the country. Let's also be thankful for what we do have as we continue the good work to keep COVID-19 in check. I wish all Nova Scotians a safe holiday season and a Merry Christmas."
Public health guidance for holidays and celebrations can be found at https://novascotia.ca/protect-yourself-and-others-from-coronavirus/holidays/ .
Nova Scotia Health Authority's labs completed 1,340 Nova Scotia tests on Dec. 23.
There were 1,561 tests administered between Dec. 18-23 at the rapid-testing pop-up sites in Halifax, Dartmouth and Eskasoni. There were 174 tests at Eskasoni yesterday with no positive results, following 201 tests on Tuesday, Dec. 22, also with no positive results. The rapid testing in Eskasoni is now concluded. There is no indication of community exposure or spread in Eskasoni at this time.
Since Oct. 1, Nova Scotia has completed 104,277 tests. There have been 376 positive COVID-19 cases and no deaths. No one is currently in hospital. Cases range in age from under 10 to over 70. Three hundred and forty cases are now resolved. Cumulative cases may change as data is updated in Panorama.
"To those who celebrate Christmas, I wish you a Merry Christmas! Please ensure you are following all the public health guidelines while celebrating with loved ones," said Dr. Robert Strang, Nova Scotia's chief medical officer of health. "Do your part by wearing a mask, limiting social contacts, practising social distancing, adhering to the gathering limit, staying home when feeling unwell and washing your hands."
Visit https://covid-self-assessment.novascotia.ca/ to do a self-assessment if in the past 48 hours you have had or you are currently experiencing:
— fever (i.e. chills/sweats) or cough (new or worsening)
Or:
Two or more of the following symptoms (new or worsening):
— sore throat
— runny nose/nasal congestion
— headache
— shortness of breath/difficulty breathing
Call 811 if you cannot access the online self-assessment or wish to speak with a nurse about your symptoms.
When a new case of COVID-19 is confirmed, public health works to identify and test people who may have come in close contact with that person. Those individuals who have been confirmed are being directed to self-isolate at home, away from the public, for 14 days.
Anyone who has travelled outside of Atlantic Canada must self-isolate for 14 days. As always, any Nova Scotian who develops symptoms of acute respiratory illness should limit their contact with others until they feel better.
It remains important for Nova Scotians to strictly adhere to the public health order and directives – practise good hand washing and other hygiene steps, maintain a physical distance when and where required. Wearing a non-medical mask is mandatory in most indoor public places.
Rules concerning interprovincial travel within Nova Scotia, New Brunswick, Prince Edward Island and Newfoundland and Labrador have changed. The premiers of all four Atlantic provinces are cautioning against non-essential travel into neighbouring provinces. Currently, all non-essential travel into Prince Edward Island, New Brunswick and Newfoundland and Labrador requires a 14-day self-isolation. All public health directives of each province must be followed. Under Nova Scotia's Health Protection Act order, visitors from outside Atlantic Canada must self-isolate for 14 days unless they completed their self-isolation in another Atlantic province.
Nova Scotians can find accurate, up-to-date information, handwashing posters and fact sheets at https://novascotia.ca/coronavirus .
Businesses and other organizations can find information to help them safely reopen at https://novascotia.ca/reopening-nova-scotia .
Quick Facts:
— testing numbers are updated daily at https://novascotia.ca/coronavirus
— a state of emergency was declared under the Emergency Management Act on March 22, 2020 and extended to Jan. 10, 2021
— online booking for COVID-19 testing appointments is available for Nova Scotians getting a test at all primary assessment centres or at the IWK Health Centre in Halifax
Additional Resources:
Government of Canada: https://canada.ca/coronavirus
Government of Canada information line 1-833-784-4397 (toll-free)
The Mental Health Provincial Crisis Line is available 24/7 to anyone experiencing a mental health or addictions crisis, or someone concerned about them, by calling 1-888-429-8167 (toll-free)
If you need help with a non-crisis mental health or addiction concern call Community Mental Health and Addictions at 1-855-922-1122 (toll-free) weekdays 8:30 a.m. to 4:30 p.m.
Kids Help Phone is available 24/7 by calling 1-800-668-6868 (toll-free)
For help or information about domestic violence 24/7, call 1-855-225-0220 (toll-free)
For more information about COVID-19 testing and online booking, visit https://novascotia.ca/coronavirus/symptoms-and-testing/
The COVID-19 self-assessment is at https://covid-self-assessment.novascotia.ca/
*************************
Rio Tinto smelter workers go on strike in Kitimat, B.C. – Business News – Castanet.net
Photo: Contributed
Approximately 900 Rio Tinto workers at the company's aluminum smelting facilities in Kitimat, B.C. have gone on strike.
The walkout began today at one minute after midnight. Unifor Local 2301, which represents the workers, had issued a 72-hour strike notice after nearly seven weeks of negotiations.
Jerry Dias, Unifor's National President, says the strike comes down to what he calls "Rio Tinto's greed and lack of respect" for the union members working at the Kitimat smelting facilities.
The union says it has proposed the first changes to workers' retirement income and benefit levels in more than a decade, including moving younger workers to defined benefit from defined contribution pension plans.
It also says negotiations have focused on a backlog of more than 300 grievances resulting from the company's use of contractors and its refusal to hire full-time workers.
Bargaining had continued up until the strike deadline, and the company had earlier said that it was "committed to working with the union to reach a mutually beneficial outcome."
30 new COVID-19 cases, 1 death reported in Manitoba on Sunday – CBC.ca
There are 30 new COVID-19 cases in Manitoba and one more person has died from the illness, the province's online coronavirus dashboard says.
Manitoba's five-day test positivity rate is now 3.2 per cent, the dashboard says, down slightly from 3.3 on Saturday.
The province is no longer issuing COVID-19 news releases on weekends, which means updates on Saturdays and Sundays come from Manitoba's online dashboards.
Those data portals offer less information than what's typically included in a news release. For example, they do not provide any information on the age or health region of people who died from the illness.
Those and other details are expected to be revealed in the province's next news release on Monday.
There are still 103 Manitobans hospitalized after getting COVID-19 and the number of people in intensive care rose by one to 26, the dashboard says.
Manitoba has now reported 1,172 deaths linked to COVID-19. The province's seven-day new case average sank to just under 44.
On Saturday, the province did 1,465 more tests for the illness, the dashboard says, bringing the total number of swabs completed since the beginning of the pandemic to 865,786.
As of Sunday, Manitoba has fully vaccinated 66 per cent of its eligible population against COVID-19 while 78.6 per cent have at least one dose, the province's online vaccine dashboard says.
That brings the province slightly closer to its final reopening plan goal of having 80 per cent with at least one dose and at least 75 per cent with both by Sept 6.
Since the beginning of the pandemic, 57,446 people in Manitoba have tested positive for COVID-19. The dashboard says 55,719 of them are considered recovered, while 555 are still deemed active cases.
Ontario reports 172 new COVID-19 cases and 2 more deaths; 7-day average remains unchanged – CP24 Toronto's Breaking News
Ontario reported fewer than 200 new COVID-19 cases and two more deaths on Sunday, as the seven-day rolling average remains unchanged from yesterday.
Provincial health officials logged 172 new infections today, up from 170 on Saturday but down from 177 a week ago.
The province reported 192 cases on Friday, 185 on Thursday and 135 on Wednesday.
The seven-day rolling average now stands at 159, unchanged from Saturday but up slightly from a week ago when it was 153.
The province's virus-related death toll is 9,313.
Another 144 people recovered from the virus yesterday, resulting in 1,450 active cases across the province.
Ontario labs processed 13,902 tests in the past 24 hours, down from 19,131 the previous day.
The drop in testing contributed to a slight day-over-day rise in the positivity rate to 1.1. per cent, compared to 0.8 per cent on Saturday, according to the Ministry of Health.
Another 152 lab-confirmed cases of variants of concern were identified in Ontario in the past 24 hours.
In the Greater Toronto Area, 48 cases of COVID-19 were logged in Toronto, 23 in Peel Region, nine in York Region, 11 in Durham and seven in Halton.
There are currently 127 people in intensive care units across the province due to the virus and 81 of those patients are breathing with the help of a ventilator.
To date, there have been more 549,300 lab-confirmed cases of the coronavirus and 538,565 recoveries since January 2020.
Over 8.5 million people are fully vaccinated against the virus after receiving two doses of approved vaccines.
More than 18.9 million doses of vaccine have been administered in Ontario since mid-December, with 103,812 shots into arms yesterday alone.
The numbers used in this story are found in the Ontario Ministry of Health's COVID-19 Daily Epidemiologic Summary. The number of cases for any city or region may differ slightly from what is reported by the province, because local units report figures at different times.