She was a 'supermodel' of the Pre-Raphaelite period. Now art historians are course-correcting the short life of Elizabeth Siddal
Even if you're not familiar with Elizabeth Siddal, you likely know the 19th-century paintings she modeled for, artworks in which she slipped into others' tragedies.
There's Siddal as Ophelia drowning in the lush riverbank among forget-me-nots, or as the poet Dante Alighieri's dying beloved, glowing with the ecstasy of reverie. You've perhaps also heard the melancholic retellings of Siddal's own arc: muse with a turbulent love life; fragile health; life cut short at 32 due to the opiate laudanum poisoning her blood.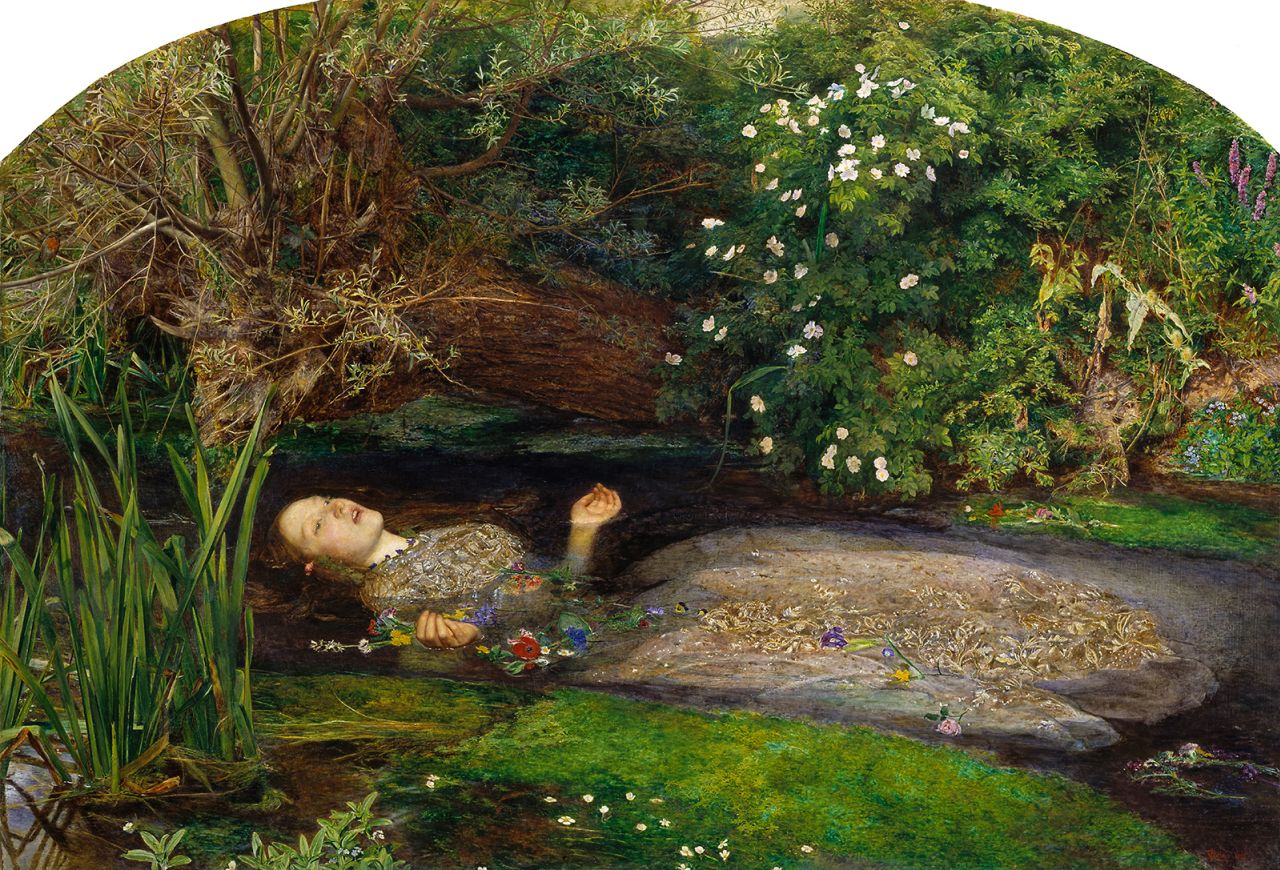 But you might not know Siddal's own groundbreaking work as an artist and poet: her vibrant, emotionally expressive paintings, or her ballads of yearning. A new exhibition at the Tate Britain in London, "The Rossettis," seeks, in part, to change that. The show, which focuses on Dante Gabriel Rossetti, who became her husband, his poet sister Christina, and Siddal, brings together more than 30 of Siddal's works, the most seen together in 30 years.
Siddal was the only woman to exhibit work with the short-lived but highly mythologized Pre-Raphaelite movement, which formed in 1848 and prized the period of 15th-century Italian artmaking that saw the medieval era give rise to the Renaissance. And though Siddal later became known for her modeling — for Rossetti, John Everett Millais and other artists — scholars and curators are shifting the attention to her rarely shown surviving art, which numbers some 60 works on paper and a handful of paintings. (Some of her lost works are shown for the first time at the Tate through photographs taken after her death).
Tate curator Carol Jacobi says both the "physical fragility" and sparse number of works have led to few shows dedicated to Siddal. "But it is also the fact that she is very much eclipsed by the much more famous artists that were around her," Jacobi explained in a video call. "And we cannot deny that, particularly for historical women artists, it's still a bit of a battle."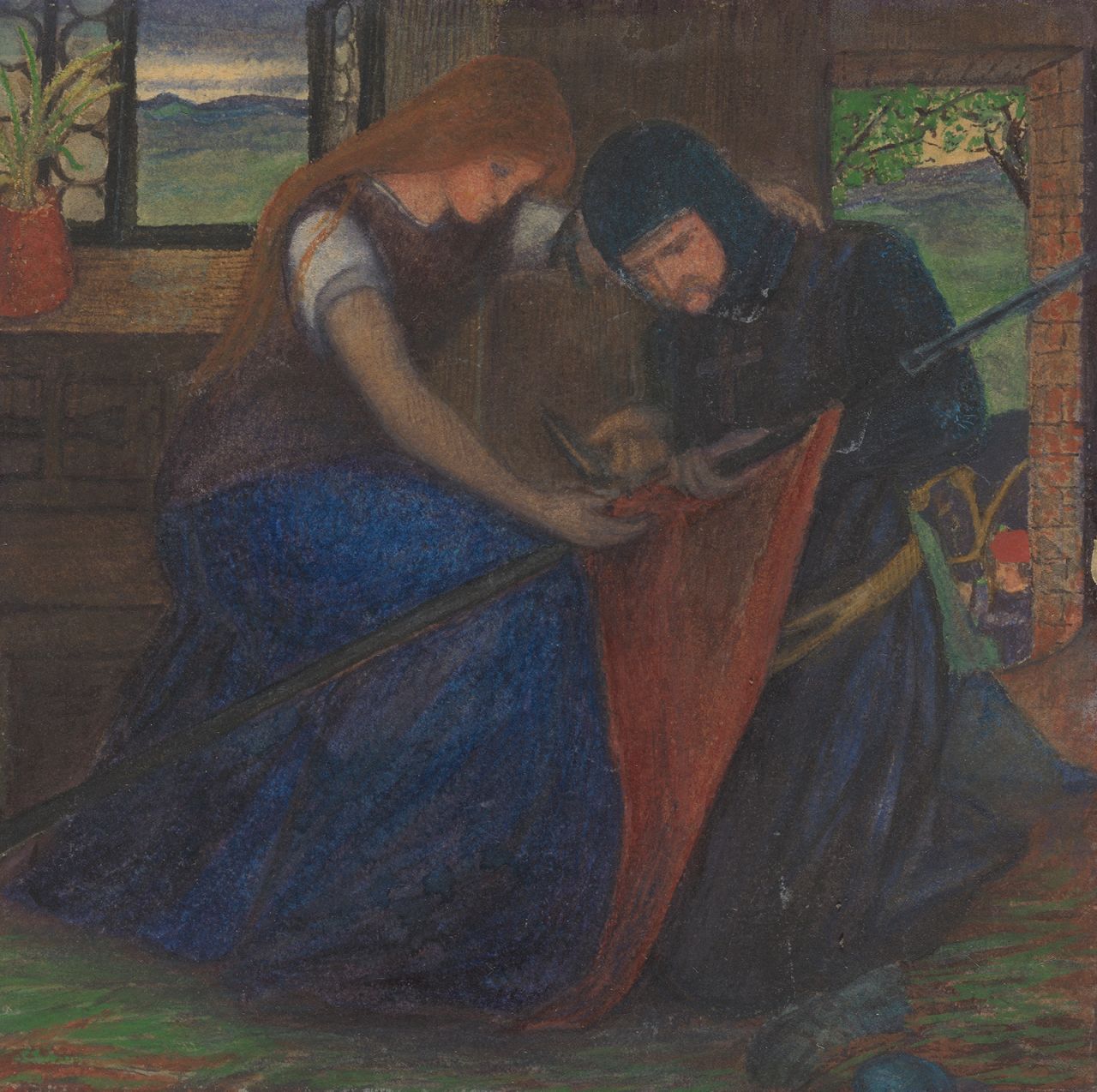 Siddal's works eschewed realism and delighted in beauty and fantasy. Her art often depicted emotionally charged scenes from poetry, like the jewel-toned painting "Lady Clare," based on an Alfred Tennyson ballad in which the titular character finds out her life has been a lie. In another piece, "The Macbeths," Siddal paints herself and Rossetti as the ill-fated couple, driven mad by prophecy.
Most of the artist's works are watercolors and drawings. Her only known oil painting — a delicately rendered self-portrait on a circular canvas — is among those lost to time.
Getting her due
Reframing the focus on Siddal as a pioneering artist in her own right, rather than on her proximity to male luminaries, is an overdue course-correction. It's also one many institutions are taking with famous "muses" of art history; photographer Dora Maar, who rose to fame as Picasso's "Weeping Woman," and painter Suzanne Valadon, who danced across Renoir's scenes, are two such artists who have received important retrospectives in the past handful of years.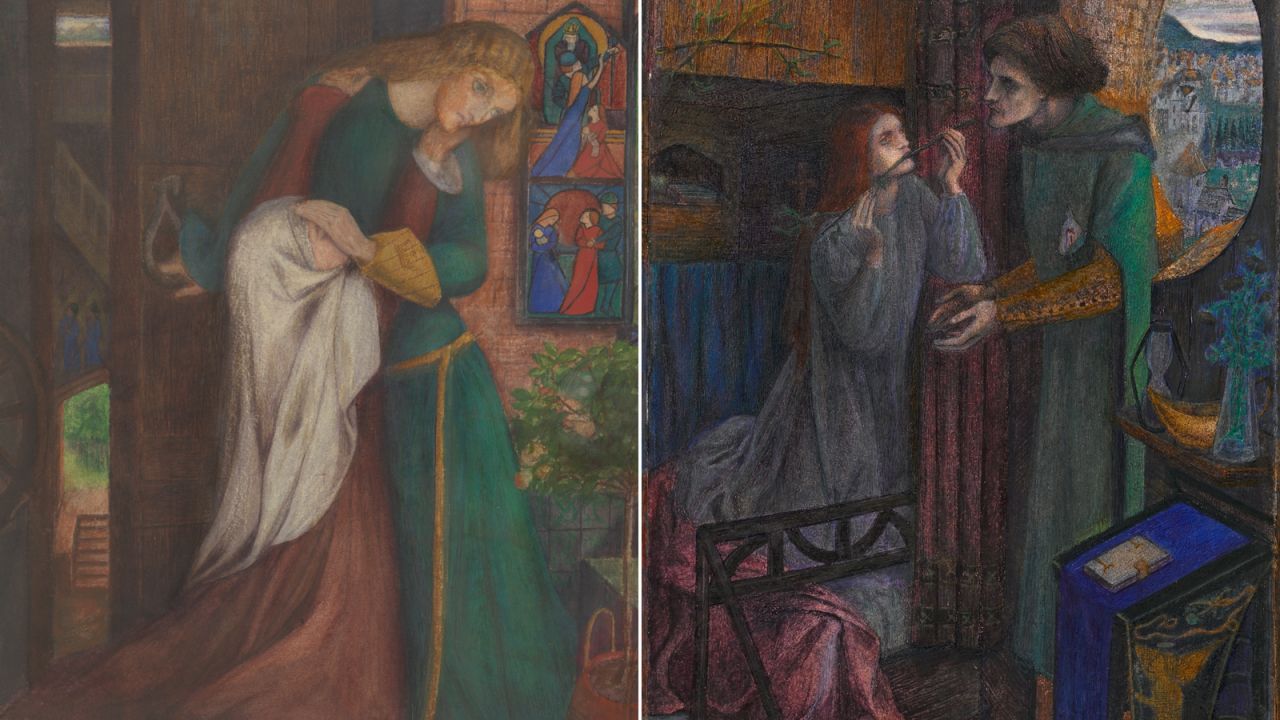 In Siddal's case, this path to recognition has not been linear. Curator and scholar Jan Marsh has been championing Siddal as a key member of the Pre-Raphaelites since the 1980s, when feminist theory overhauled frameworks around women artists. (Marsh has contributed an essay to the exhibition catalog). Still, myths and misconceptions about Siddal persist, as the ingredients of a tragic heroine's life fill in the gaps of knowledge around her.
"A lot of the stories that are told about Elizabeth are not really stories about Elizabeth — they are stories about Dante Gabriel: his love affair and the inspiration of his art, and the Elizabeth that he creates in his poems and his pictures. And so she gets eclipsed in lots of different ways," Jacobi said, pointing to the fact that much of what is known about Siddal comes from Rossetti biographies. "I think it's still really hard to get at that real person."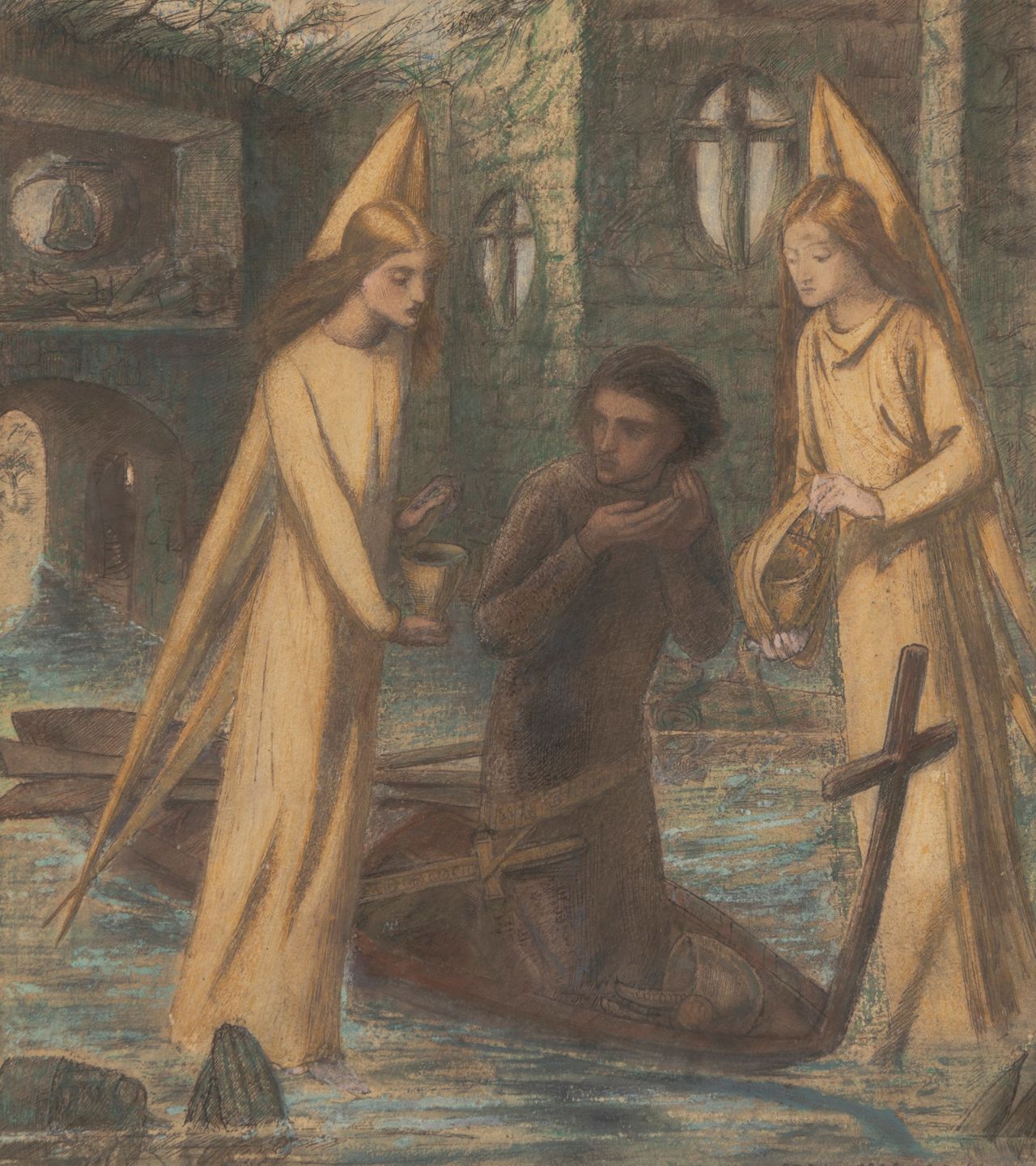 Television and film interpretations have run with this narrative, from the 2009 BBC miniseries about the Rossettis called "Desperate Romantics," to the 1967 drama centered on Dante Gabriel, "Dante's Inferno." The Ken Russell-directed film, which begins with Siddal's exhumation, "distills the mainstream idea of Elizabeth, and how powerful the 'haunted woman' is as a myth," Jacobi said.
Before her time
Siddal deserves more than the oversimplified tales about her life. Though she had several months of art schooling and intentionally pursued her creative development, the myth that she was simply discovered by the Pre-Raphaelites while working in a hat shop has stuck, taking away her agency, as Jacobi and Marsh point out. Her physical maladies and opiate addiction have also likely been exaggerated. (Being in fragile health was a gendered cultural signifier in Victorian times, and laudanum, then a sleeping agent and painkiller, was a cure-all for everything.)
Even her death, speculated as suicide, is poorly understood. Marsh writes Siddal more than likely died from an opiate overdose while in post-partum psychosis after her daughter was stillborn, but that there has been little concrete evidence she was an addict.
And while many art historians have waved away Siddal's work as largely influenced by her husband, Jacobi says they often worked collaboratively, and that he was taking just as many ideas from her.
Her prescience might have been more readily apparent had Siddal lived to see the next era of art unfold — one that she influenced without her knowledge.
In one of her drawings, "Lovers Listening to Music," from 1854, she abandons any narrative in a scene of an affectionate couple — likely based on herself and Rossetti — serenaded by two figures with instruments.
"It's very unusual because there is no story; it is simply a mood, a reverie of love," Jacobi said.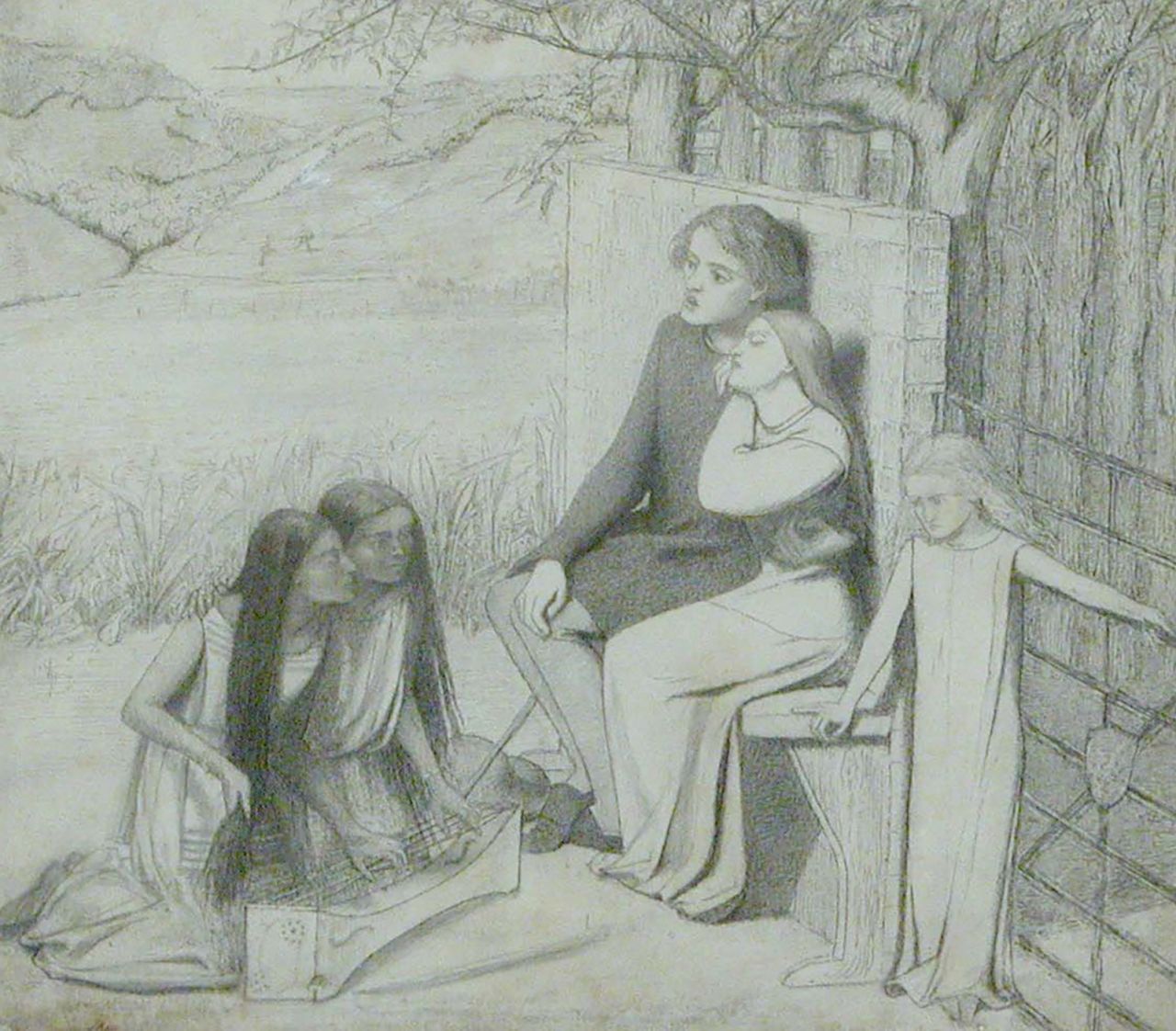 Three years later, Dante Gabriel repeated the musical motif in "The Blue Closet," which is presented in the Tate's exhibit adjacent to Siddal's drawing. His painting in turn greatly influenced the artist William Morris, a key figure in the aesthetic movement, which reveled in beauty and art for art's sake, rather than realistic scenes of life or moralizing allegories.
In hindsight, there's a "direct genealogy" from Siddal's approach to aestheticism, a movement which included artists such as James Whistler and Aubrey Beardsley and writers such as Oscar Wilde, Jacobi said. "But of course, she wasn't part of that story, because she died."
Through "The Rossettis," Jacobi would like to put forth the real narrative of Siddal: A working-class woman who struck out to be a painter and poet during a highly restrictive era for someone of her gender and social standing. Her work, like that of many women creatives, was not exhibited by mainstream institutions — the Royal Academy of Arts, at the time — and in fact, she rebelled against their tastes.
"She was painting in (her) own way… largely self-taught — that is the story of a modern artist," Jacobi said. "And I think she was just 30 years before her time."
Top image: Rossetti's portrait of Siddal as Beata Beatrix. The painting, of Beatrix's death, is based on Dante Alighieri's 13th-century poem "La Vita Nuova."
Marvel's Spider-Man 2 Out For PS5 In October, Teases New Art – Kotaku
[unable to retrieve full-text content]
Marvel's Spider-Man 2 Out For PS5 In October, Teases New Art Kotaku




Source link
3 Montreal artists headed to Italy for international art exhibition – CityNews Montreal
[unable to retrieve full-text content]
3 Montreal artists headed to Italy for international art exhibition CityNews Montreal




Source link
Françoise Gilot, Whose Art Transcended Her Relationship With Picasso, Dies at 101 – Smithsonian Magazine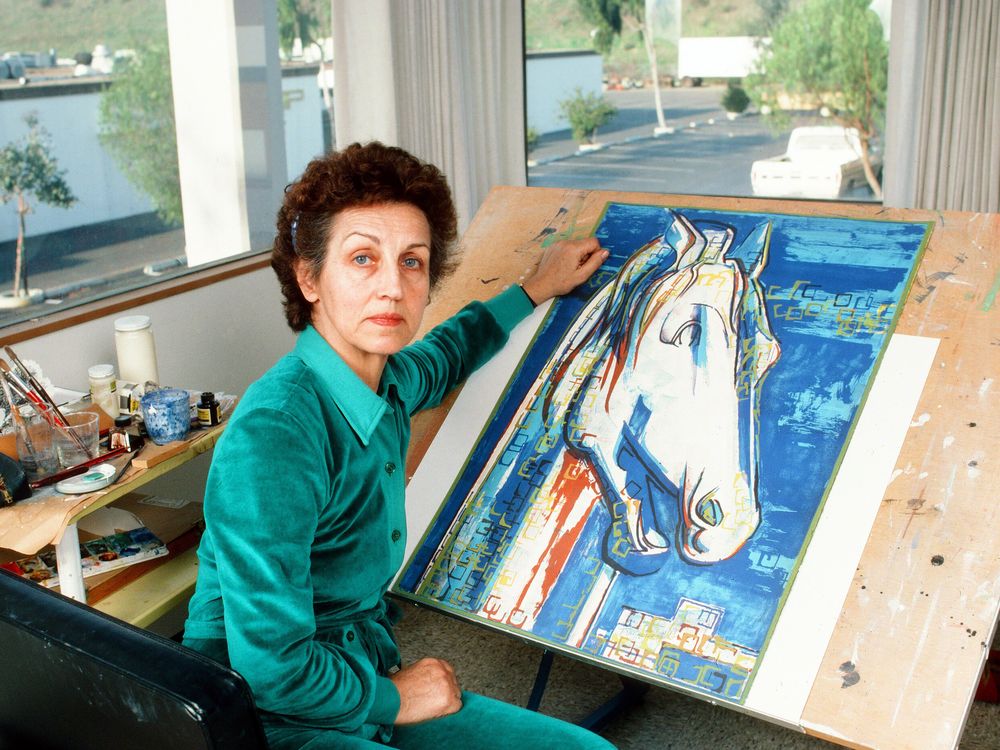 Françoise Gilot, a lauded French artist who wrote candidly about her volatile relationship with Pablo Picasso, died this week at age 101.
"She was an extremely talented artist, and we will be working on her legacy and the incredible paintings and works she is leaving us with," says her daughter, Aurelia Engel, to Jocelyn Noveck of the Associated Press (AP).
New York's Metropolitan Museum of Art and Museum of Modern Art, as well as the Centre Pompidou in Paris, are some of the museums that have displayed Gilot's art. While Picasso may have influenced her work, her artistic career began before the two met, and the unique style she created was hers alone.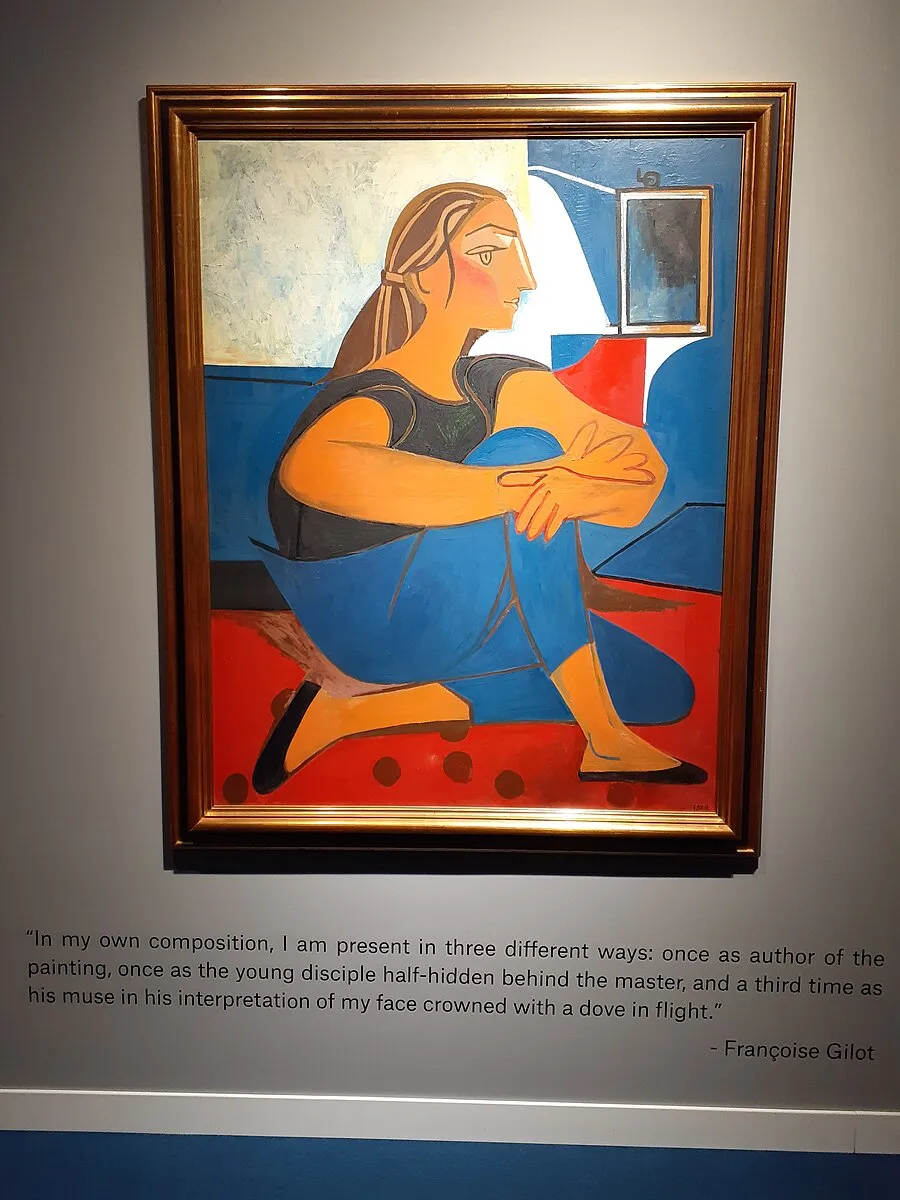 Born in a suburb of Paris in 1921, Gilot developed an interest in painting as a child. Her mother—who had studied art history, ceramics and watercolor painting—was her first tutor, per the New York Times' Alan Riding. Later, she took lessons with the Hungarian-French painter Endre Rozsda. Rozsda was Jewish, and he fled Paris in 1943.
The Guardian's Charles Darwent recounts a prophetic final exchange between the student and her teacher:
"As his train steamed out of the station, the 21-year-old Gilot wailed: 'But what am I to do?' Her teacher, laughing, shouted: 'Don't worry! Who knows? Three months from now, you may meet Picasso!'"
Gilot met Picasso when she was 21; Picasso was 61 and already a famous, established artist. Their relationship began in 1944. Gilot later recalled good memories from this early period, and Picasso's art from this time affirms this.
But Picasso, a notorious adulterer known for his abusive behavior toward women, quickly began mistreating her. Physical violence and blatant extramarital affairs were common during their relationship, even as the couple had two children together.
When Gilot finally left him in 1953, Picasso was shocked. He reportedly told her that she would be nothing without him; she was unmoved. Gilot recounted the harrowing relationship and its end in Life With Picasso, the memoir she published in 1964.
In it, she recalled Picasso claiming that "no woman leaves a man like me." Her response: "I told him maybe that was the way it looked to him, but I was one woman who would, and was about to."
The memoir angered the artist so much that he cut off contact with her and their children. He tried several times—always unsuccessfully—to prevent the memoir's publication in France.
Gilot recounted the relationship with unrelenting honesty, remembering his "extraordinary gentleness" in her memoir while commenting frankly on his abuse. Picasso introduced her to Georges Braque, Marc Chagall and Gertrude Stein, but he disparaged her value as an artist and told her that nobody would care about her when she was no longer connected to him.
Yet Gilot's legacy reaches far beyond Picasso, and in recent years, her work has garnered much more recognition. A 1965 portrait of her daughter sold for $1.3 million at auction in 2021, per the AP.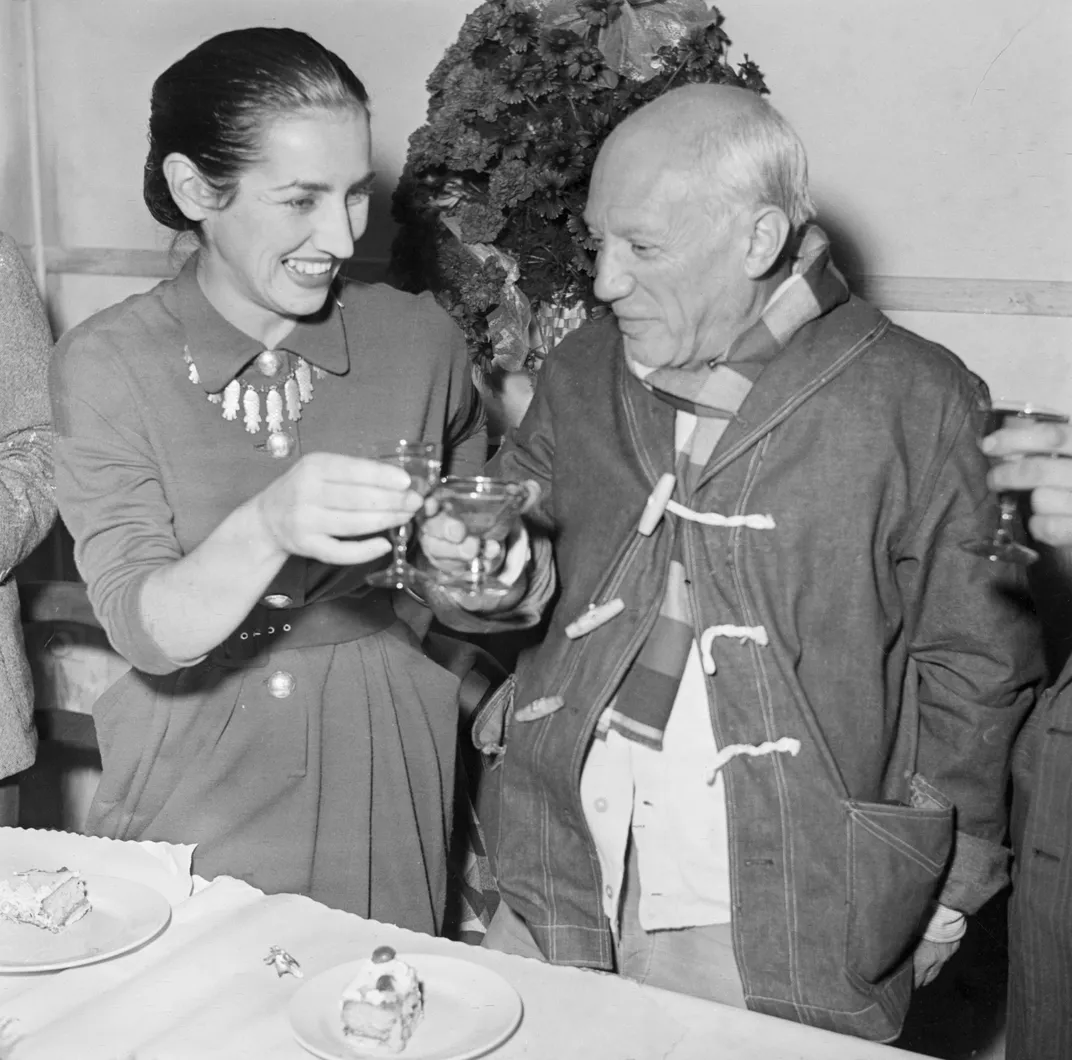 "To see Françoise as a muse (to Picasso) is to miss the point," says Simon Shaw, Sotheby's vice chairman for global fine art, to the AP. "While her work naturally entered into dialogue with his, Françoise pursued a course fiercely her own—her art, like her character, was filled with color, energy and joy."
During her life, Gilot emphasized that she never felt trapped or controlled by Picasso. In fact, in a 2022 interview for her 100th birthday with Ruth La Ferla of the Times, Gilot said that her fierce independence informed the art she created.
"As young women, we were taught to keep silent," she said. "We were taught early that taking second place is easier than first. You tell yourself that's all right, but it's not all right. It is important that we learn to express ourselves, to say what it is that we like, that we want."
A Note to our Readers
Smithsonian magazine participates in affiliate link advertising programs. If you purchase an item through these links, we receive a commission.