Sony CEO says "a special low priced, reduced spec" PS5 would be "problematic" – GamesRadar+
Sony isn't interested in making a weaker PS5 alternative and believes that such a model would be "problematic" in the long run, according to president and CEO Jim Ryan.
As Ryan told Japanese outlet AV Watch (translated by VGC), "If you look at the history of the game business, creating a special low priced, reduced spec console is something that has not had great results in the past. We've considered that option and seen other executives who have attempted this discover how problematic it is."
Ryan didn't single out any alternative consoles in "the history of the game business," and the contemporary example, the Xbox Series S, is still unavailable and therefore impossible to properly evaluate. Speaking of which, Ryan maintained that "I respect every competitor's decision and their philosophies" in a tacit nod to Microsoft's approach to the new generation.
"Based on our research, it's clear that people who buy a game console want to continue using it for four, five, six or even seven years," he continues. "They want to believe they have bought something that is future-proofed and not going to be outdated in two-to-three years. They want to have faith that if they end up buying a new TV that their current console will be able to support that new 4K TV they are considering on buying."
Ryan seems to be leaning on current market research as much as sales and opinions related to previous consoles, but whatever his reasoning, it's clear that he and Sony believe that the benefits of a single unified console outweigh the benefits of a cheaper next-gen entry point. This is reflected in the PS5 Digital Edition, which is the exact same PS5 console under the hood with the exception of a missing disc drive.
While it's not interested in a weaker PS5, Ryan says Sony will continue to support the PS4 for years to come, and games like Horizon Forbidden West and Marvel's Spider-Man: Miles Morales have now been confirmed for PS4.
Huawei Mate 30E Pro makes quiet debut with Kirin 990E chipset – GSMArena.com news – GSMArena.com
Huawei had a big day today, announcing the Mate 40, Mate 40 Pro, Mate 40 Pro+, and Porsche Design Mate 40 RS. As it turns out, however, those four just weren't enough, and so the company quietly unveiled a fifth phone in its home market, China.
This is the Huawei Mate 30E Pro, which is now up for reservation in the country. It's basically identical to the Mate 30 Pro from last year, save for one difference: the new model is powered by a new chipset, the Kirin 990E. This is itself an improved version of the Kirin 990 that made its debut in the Mate 30 Pro.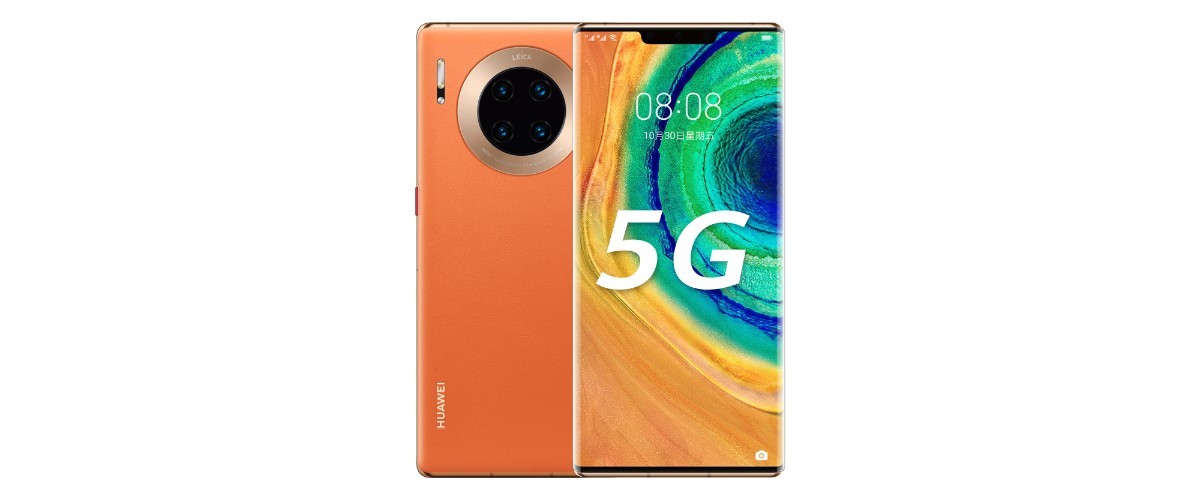 The Kirin 990E in the Mate 30E Pro still has two Cortex-A76 performance cores clocked at up to 2.86 GHz, but the other six cores get a boost. The additional pair of A76s now go up to 2.36 GHz (up from 2.09 GHz), while the four Cortex-A55s are clocked at 1.95 GHz (up from 1.86 GHz). On the GPU side, we still get a Mali-G76, but with two less cores – it's an MP14 in the 990E, whereas the 990 had an MP16. The Kirin 990E is fabbed on a 7nm+ process.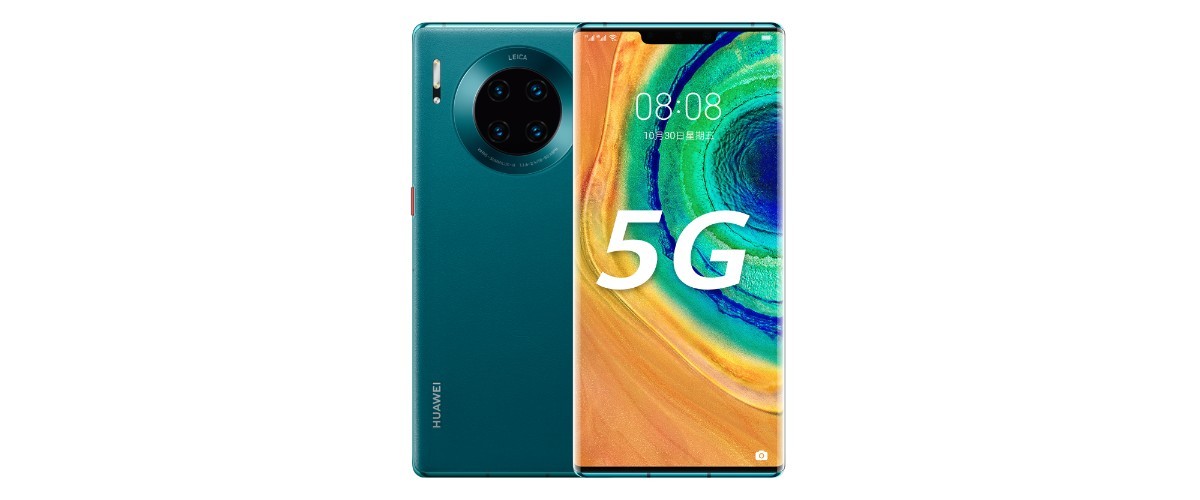 The Mate 30E Pro will launch running EMUI 11, which is still based on Android 10 like EMUI 10 which is what the Mate 30 Pro ran on day one. The new phone is expected to become available in China on November 1. It will get vegan leather orange and green color versions on top of the glass-clad black, Space Silver, Cosmic Purple, and Emerald Green.
Source (in Chinese)
Apple Distributing New Heated Display Removal Machine for iPhone 12 Repairs
Apple is providing Genius Bars and Apple Authorized Service Providers with a new heated display removal fixture for iPhone 12 and iPhone 12 Pro repairs, according to information obtained by MacRumors from a reliable source.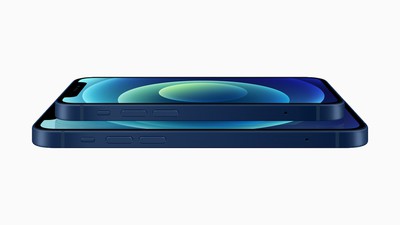 To open iPhone 12 models, technicians will be required to slide the device into a specialized tray, and then place the tray into the high-temperature fixture for two minutes to warm up the adhesive below the display. Once the adhesive is loose, technicians will be able to remove the display by twisting an arm with a suction cup at the top of the machine.
It is unclear why Apple is requiring that heat be used to remove the display on iPhone 12 models, but it could be due to the devices having a new flat-edge design with a display that sits flush with the frame. iPhone 12 models also have improved IP68-rated water resistance up to a depth of six meters, which could mean the devices have stronger adhesive.
Apple's standard display removal tool for previous-generation iPhones is a relatively basic arm with a suction cup, with no heat involved.
Given that teardowns of iPhone 12 models have already surfaced online, it clearly remains possible to open the devices without using Apple's new heated fixture, but it will be a requirement for Genius Bars and Apple Authorized Service Providers nonetheless.
Apple recently disclosed its out-of-warranty repair pricing for iPhone 12 models, including $69 for a replacement battery and $279 for a screen repair. For all other damage, such as cracked rear glass, the repair fee is $449 for the iPhone 12 and $549 for the iPhone 12 Pro. To obtain service, visit the Get Support page on Apple's website.
Update: In response to this news, MacRumors received the following statement from Kyle Wiens, founder of electronics website iFixit.com: "iPhone owners should have the ability to repair their own phones. If the new iPhone design requires a fixture to repair, Apple should sell it to their customers."
Source: 
First iPhone 12 and iPhone 12 Pro pre-orders begin arriving to customers around the world
As the clock turns to October 23 around the world, the first iPhone 12, iPhone 12 Pro, and iPad Air pre-orders have started arriving to buyers. This also means the new devices are officially becoming available for purchase and pick up at Apple Stores in many countries.
Eager iPhone 12 and iPhone 12 Pro users have taken to Instagram and Twitter to share new pictures of their devices. Both devices are both available in new colors, so we're eager to see how those new colors look in the real world.
Of course, Apple Stores look a bit different this year for the iPhone 12 launch than in prior years due to the COVID-19 pandemic. We've previously reported on the various ways Apple has shifted its retail strategy to ensure customer and employee safety this year, including a new Express Storefront pickup concept.
For iPhone 12 launch day this year, Apple Stores are focusing almost exclusively on pickups of previously-placed online orders. As such, many people who pre-ordered their iPhone 12 or iPhone 12 Pro for in-store pickup have started seeing their order status change to "Ready for Pickup" in the Apple Store app.
The iPhone 12 is available in five different colors: black, white, Product(RED), green, and blue. The iPhone 12 Pro is available in four different colors: pacific blue, gold, graphite, and silver.
In terms of pricing, the iPhone 12 starts at $829 (or $799 for Verizon, T-Mobile, Sprint, and AT&T) for 64GB of storage. You can can upgrade to the 128GB configuration for $879 ($849 for Verizon, T-Mobile, Sprint, and AT&T), or to the 256GB continuation for $979 ($949 for Verizon, T-Mobile, Sprint, and AT&T).
On the other hand, the iPhone 12 Pro retails for $999 for 128GB of storage, $1099 for 256GB of storage, and $1299 for 512GB of storage.
The iPhone 12 mini and iPhone 12 Pro Max will be available for pre-order on November 6, with orders and in-store availability beginning on November 13. Check out a handful of iPhone 12 images below, and let us know when your device arrives, or if you have any stories of your Apple Store experiences, in the comments below.
Source: – 9to5Mac