Sotheby's International Realty Canada Announces Halifax Office Opening – Storeys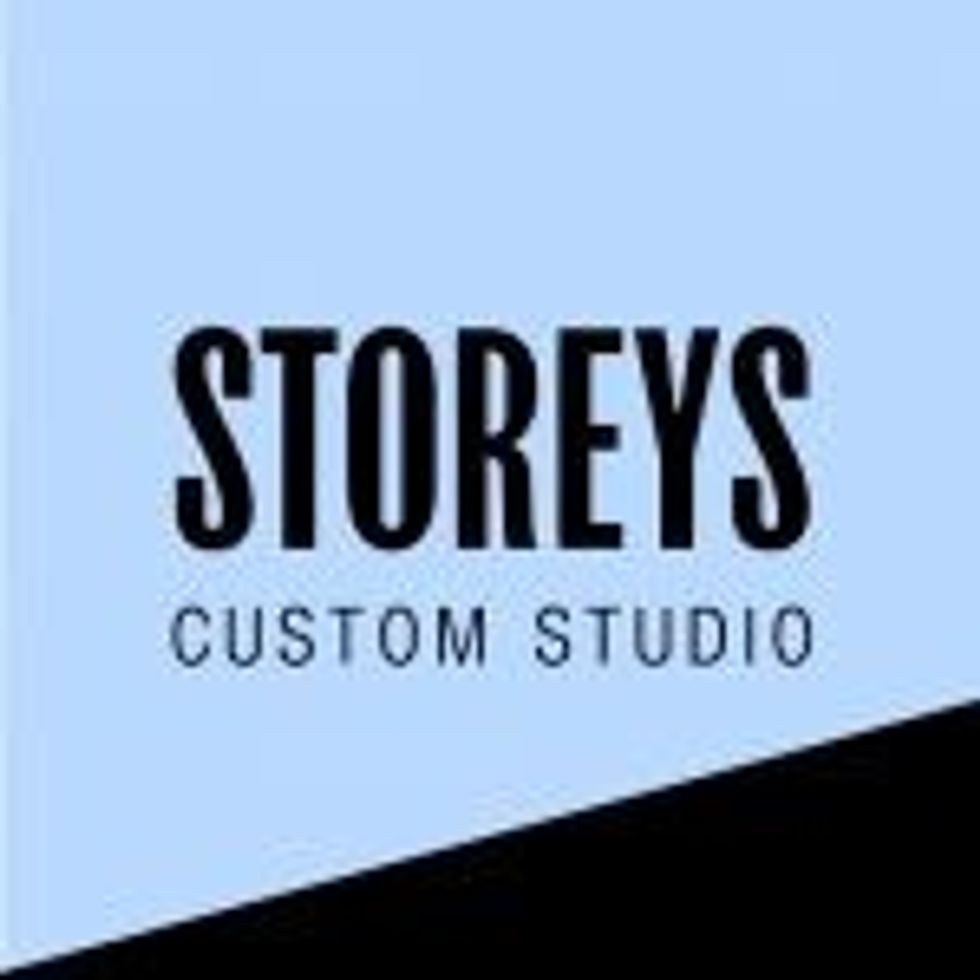 Written By
STOREYS Custom Studio
Canadian luxury real estate saw big moves this week, as Sotheby's International Realty Canada announced the launch of operations in Nova Scotia.
The Maritimes expansion officially extends the iconic brand, its marketing platform, and sales network reach from coast to coast.
"This is a major milestone for our iconic brand and growing national network," Don Kottick, CEO and President of Sotheby's International Realty Canada, said in a release.
"We have many clients across Canada who are interested in relocating to Nova Scotia, and in purchasing vacation and investment real estate there. We have also received overwhelming interest for our luxury real estate services from new and existing Nova Scotia residents and agents. Sotheby's International Realty Canada is committed to being where our clients are and where they want to be."
READ: Luxury Real Estate Lands in 'the Prettiest Little Town in Canada'
The region's operations are led by Scott Bryant, Regional Director, Atlantic Provinces. With a history in leadership roles including District Sales Manager, Atlantic Canada at Scotiabank, Vice-President of Premiere Mortgage Centre, President of Mortgage Centre Advantage and, most recently, President of Bryant Realty Atlantic, he brings more than 20 years of leadership experience in real estate and financial services.
Bryant has been involved with strategic consulting, complex business operations management, recruitment and mentorship, and relationship development. A strong work ethic pairs with integrity to underpin his role as Regional Director.
Angie Bryant, who has extensive professional real estate experience, has also joined the new Halifax office as a real estate agent, alongside her team. Angie brings more than 13 years of leadership expertise to her role, having served as President and Owner of Today's Family Solutions, Inc., and as a leading real estate agent in Nova Scotia for more than six years.
She is knowledgeable in leadership, management, and fostering entrepreneurial growth, which allows her to provide clients with reliable consultation, education, and service.
As the most populated province in Atlantic Canada, Nova Scotia is considered one of the country's fastest-growing regions, and is also seen as one of the most desirable real estate markets in Canada — both residentially and recreationally.
The new Sotheby's International Realty Canada office at 1459 Hollis St, Unit 301 & 303 can be reached at (902) 442-3969, or by visiting the location's website.
---
This article was produced in partnership with STOREYS Custom Studio.
Written By
STOREYS Custom Studio
Content by STOREYS Custom Studio is created in partnership with companies and brands looking to tell their own stor(e)y.
5 Recent Western Canada Commercial Real Estate Deals You May Have Missed – Storeys
After the usual summer dip, Western Canada saw quite a few commercial real estate transactions in September. Here are a few notable deals that may have flown under the radar.
2M Sq. Ft Industrial Portfolio (Alberta)
Value: $309M
Seller: Unconfirmed
Buyer: Skyline Industrial REIT
Skyline Industrial REIT announced in early September that it had completed its largest-ever transaction, comprising of 16 industrial buildings on 129.5 acres of land across four industrial parks in Calgary and Edmonton, which are 97.7% occupied and total to over 2M sq. ft of industrial space.
The deal is shrouded in a little mystery, however, as the seller has not been publicly named, with Skyline only saying that it purchased the portfolio from "a major Canadian pension plan."
However, Skyline did list the properties it acquired, one of which was the Rampart Business Park on 157th Avenue NW in Edmonton, and development information for one of the buildings at Rampart Business Park listed on the Province of Alberta website named the developers as LaSalle Investment Management, a Chicago-based real estate investment management firm that has previously acquired large amounts of industrial space in Alberta.
72,088 Sq. Ft Industrial Building (Edmonton)
Value: $15.8M
Seller: Unknown.
Buyer: BTB REIT
BTB REIT, another real estate investment management firm, purchased one of the buildings within McIntyre Industrial Park in early September, which is leased to a single tenant: Redco Equipment Sales, which makes tools for the oil industry. The building is located on 8743 50th Avenue and was originally built in 1998.
READ: "A Perfect Storm": Why BC Industrial Real Estate Demand is Migrating to Alberta
220 Prior Street (Vancouver)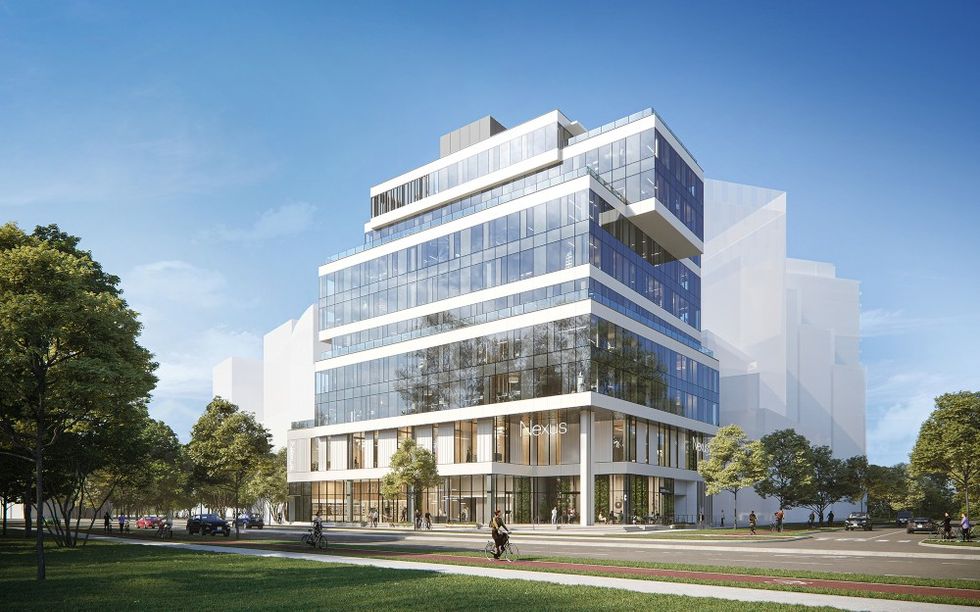 Value: $123M
Seller/Developer: Keltic Canada Development Co. Ltd.
Buyer: Masimo Corp.
This upcoming building was originally going to be developed and leased, like most office space is. However, Keltic eventually decided to sell the building, now owned by California-based company Masimo, which makes a variety of personal and professional heath-tracking devices. The building is in the False Creek Flats area near the site of the also-upcoming St. Paul's Hospital.
The building is set to be 100,000 sq. ft, meaning the deal works out to approximately $1,200 psf. The site was previously a warehouse, which Keltic purchased in 2019 for $25M. Ground broke officially on August 30 and is set to complete construction in 2024.
Gastown Heritage Building Commercial Strata Units (Vancouver)
Value: $3.34M
Seller: Unknown
Buyer: Unknown
This isn't a deal with any particularly eye-catching numbers, but it is nonetheless noteworthy because it involves two commercial strata units in a Gastown heritage building, now called the Koret Lofts, that was built in 1906. The two units — on 57 and 63 East Cordova Street — total to approximately 2,807 sq. ft of space.
READ: Heritage Building Next To Vancouver Gastown Steam Clock To Become Hotel
The Hamlets Senior Housing Portfolio (BC & Alberta)
Value: $300M
Seller: H&H Total Care Services Inc.
Buyer: Axium Infrastructure & Optima Living
The Deal:
This $300M commercial real estate deal is for an eight-property portfolio, together known as the Hamlets, of senior housing communities spread out across Western Canada. Three are in Alberta — two in Red Deer and one in Airdrie — and five in British Columbia, in Vernon, Duncan, Penticton, Kamloops, and Surrey. In total, the deal includes 1,092 suites.
"The portfolio features a balanced mix of assisted living and independent living suites and funded long-term care and complex care beds and private pay complex care beds," said the Newmark Group, who brokered the deal, in a press release. "The portfolio is relatively new, with an average building age of 10 years and three residences opened since 2019. In addition, three of the assets provide the new ownership with over 360 units of development/expansion opportunities. The properties are each positioned well within their respective markets and spread across some of Canada's most desirable retirement communities."
Howard is a Staff Writer at STOREYS. He is based in Vancouver, British Columbia, and has also written about media for One Zero and international politics for WhoWhatWhy. Before STOREYS, he was also the Deputy Editor of 604 Now.
Winnipeg Real Estate Market Favours Sellers – RE/MAX News
The Winnipeg real estate market continues to be a seller's market in 2022, but as new listings rise, could that be changing?
It appears that the Winnipeg real estate market may have peaked in May, as month-to-month prices fall, even though year-to-year prices have risen. According to data from the Winnipeg Regional Real Estate Board, the year-to-date average single-family home selling price is $431,158, up from the 2021 average of $379,844.
Month-to-month data shows a cooling off of the market—the average single-family home sold for $400,000 in July, compared to over $454,000 in May. Rising interest rates are a critical factor in the decline, but there is more to the story.
Another key factor is the rising choice of homes. There were 3,700 active listings available at the end of July compared to half that amount in the first four months of 2022. There were 2,359 new listings in July, an increase of nine per cent over July 2021.
"We are seeing once very tight market conditions loosening up in the second half of 2022," says Akash Bedi, president of the Winnipeg Regional Real Estate Board, "above list price sales for both single-family homes and condominiums are trending down from what they were earlier in the year."
Though July 2022 was not up to the peak pricing of earlier in the pandemic, it is still one of the best Julys on record. When you remove the 2020 and 2021 data, July 2022 outperforms any other July and ranks as the third-best July on record. So, we are not exactly experiencing a full-on market correction just yet.
Who's Driving Demand for Winnipeg Real Estate?
Like many other cities across the country, move-over buyers drove much of the rising demand during the first two years of the pandemic. This population increase has had a significant impact on the local economy and the real estate market. It's no surprise that people wanted to move to the city; it is one of the most affordable in Canada. Families can purchase a detached house below the national average price.
Our 2022 Housing Affordability Report ranked Winnipeg at number 10 on the list based on where homebuyers can own a home for the lowest price. If you are in Vancouver or Toronto, these numbers may make you realize why people have been relocating:
Average Home Price (January 1 – June 30, 2022): $437,460.00
20% Down Payment: $87,492.00
Mortgage Amount: $349,968.00
Monthly Mortgage Payment: $2,104.00
Average Monthly Income: $65,381.25
% of Monthly Income Allocated to Mortgage: 39.10%
First-time homebuyers in Winnipeg are typically young couples looking for single-detached homes. These properties range in price from $300,00 to $400,00. Bidding wars have continued to impact both first-time homebuyers as well as move-up buyers from entering the market.
Move-up buyers in the Winnipeg housing market are typically families, and many have decided to wait on entering the market if their current home continues to meet their needs. This results in a lack of urgency to move.
The condominium market in Winnipeg is most popular with single homebuyers and young couples, with the average price for a condominium in Winnipeg being $271,901. The current condo market in Winnipeg is better than it has been in a while but is still slower than the detached home market.
Winnipeg New-Home Construction
According to Canada Mortgage and Housing Corporation (CMHC), new housing construction activity has increased slightly this month. Housing starts increased six per cent month-over-month to 471 units in July.
What Does the Future Hold for the Winnipeg Real Estate Market?
Industry professionals concede that the Winnipeg real estate market, as well as the broader housing sector in Manitoba, is tilted toward sellers, mainly because of tight inventory levels.
The gap between buyers and sellers is not as vast as in other markets such as Toronto and Vancouver. Considering the current values and pricing forecasts for the Winnipeg real estate market this year, it remains one of the most affordable cities in Canada.
Finally, with the Bank of Canada (BoC) raising interest rates, the conditions in the Canadian real estate market could be rebalancing. Though Winnipeg is unlikely to sustain its pandemic-level growth, it is doubtful that it will return to pre-pandemic prices. Time will tell what the happy median will be.
Chilliwack real estate prices dropping as inventory increases – Hope Standard – Hope Standard
Year to year real estate sales in Chilliwack continue to be way down compared to 2021.
The Chilliwack and District Real Estate Board (CADREB) released numbers for September showing a total of 151 units sold. That's a 53 per cent decline from the same point last year, when there were 324 sales.
Sales were 43.4 per cent below the five-year average and 41.9 per cent below the 10-year average for September.
"Home sales came in below typical levels for this time of year as buyers and sellers continue to re-evaluate their stance on pricing in an evolving interest rate environment," said CADREB president Daryl Moniz.
If interest rates are the main factor, increased supply is a close second. There were 1,247 listings on the market at the end of the month, compared to 394 at the end of September, 2021.
Inventory hit an all-time low of 264 in December, 2021.
"Some good news on the supply side is that new listings are still holding up very well, which has added a considerable amount of inventory back onto the market since we bottomed out at the end of 2021," Moniz noted. "Once interest rates stabilize, we're likely to see more buyers return to the market, at which point they will be facing conditions that are much more hospitable than those from yesteryear."
Single-family homes stayed on the market an average of 41.4 days in September and sold for an average value of $835,451, dropping 9.07 per cent from August.
Condominiums took an average of 33.3 days to sell for an average of $339,943, a 15.80 per cent decline from August.
Townhouses stuck around for an average of 39.8 days, but their average value went up by 6.44 per cent, from $571,873 in August to $608,691 in September.
The average value of all residential properties was $671,783, lowest it's been since it hit $632,495 in January of 2021.
In terms of big sellers, Chilliwack did not see a home go for over $2 million in September. There were 17 sales over $1 million and the highest number of sales happened in the $750,000 to $800,000 bracket.
CADREB is an association of 365 realtors serving Chilliwack, Agassiz, Hope, Boston Bar and Harrison.
---
@ProgressSports
eric.welsh@theprogress.com
Like us on Facebook and follow us on Twitter.