Square and PayPal Shouldn't Fear Google's Fintech Push – Motley Fool
Alphabet's (NASDAQ:GOOG) (NASDAQ:GOOGL) Google recently launched a major redesign for its Google Pay app on Android and iOS, and at least one analyst believes that upgrade could threaten Square (NYSE:SQ) and PayPal (NASDAQ:PYPL).
However, I believe Square and PayPal probably won't lose much sleep over Google's latest efforts. Let's take a look back at Google Pay's evolution, why it's attracting more attention now, and why it probably still can't hurt Square or PayPal.
Tracking Google Pay's growth
Google Pay started out as Android Pay, a basic replacement for credit cards, in 2015. But in 2018, Google merged Android Pay with its mobile wallet, Google Wallet, to create Google Pay — which also offered deeper integration with third-party apps and websites.
The latest redesign adds new personal finance tools, which let users link the app to their bank accounts, track their spending habits, search through past transactions, apply online discounts to purchases, and more. It also broadened its support for contactless payments at gas stations, and added integrated payments for parking fees in select cities.
Google Pay currently serves about 150 million users across 30 countries. That gives it five times the reach of Square's Cash App, but it's still dwarfed by PayPal's 361 million active accounts.
Why are the analysts raising red flags?
Piper Sandler (NYSE:PIPR) analyst Christopher Donat recently called the new Google Pay app a "threat" to Square and PayPal. Donat mainly cited Google Pay's rise on the app store charts as evidence of that growth.
Donat also noted that downloads of Square's Cash App had decelerated from nearly 80% year-over-year growth in April to about 12% in December. He claimed that recent downloads of PayPal's Mobile Cash app were largely driven by its recent addition of cryptocurrency purchases.
Why the app store rankings could be misleading
At first glance, it certainly seems like a lot of people are downloading Google Pay. According to Sensor Tower, Google Pay is currently the top finance app on Google Play, and the 12th most popular finance app on Apple's (NASDAQ:AAPL) App Store.
However, Android users already use Google Pay to process payments on its Play Store, so it isn't surprising that downloads of the Android version temporarily surged after the latest update. Furthermore, Google recently announced that it would eliminate web-based payments in early 2021, which forced those users to download the app instead.
Apple's App Store rankings tell a different story. Google Pay briefly became the App Store's top finance app in mid-December, according to Sensor Tower, but it dropped out of the top 10 by the end of the month. As of this writing, Square's Cash App ranks first again, followed by PayPal's Mobile Cash, the IRS app, and Venmo.
That abrupt decline indicates the "new" Google Pay doesn't have that much staying power — and its Google Play ranking could follow the same trajectory once the initial interest wears off.
Why Square and PayPal aren't worried
Google Pay seems to serve a lot of users worldwide, but many of those payments likely originate from the Play Store instead of from third-party apps and stores.
According to McKinsey's 2019 Digital Payments Survey, Google Pay isn't one of the top three methods for in-app payments, online payments, or peer-to-peer payments. The only method where it's gained a foothold was in-store payments, where it still trails far behind Apple Pay.
PayPal likely remained well ahead of Google throughout 2020. PayPal's total payment volume rose 36% year over year in constant currency terms last quarter, marking its strongest growth rate ever.
Meanwhile, Square's Cash App pulled ahead of PayPal's Venmo — its top rival in peer-to-peer payments — in total downloads last year, according to Nomura Instinet. Square's Cash App hit 30 million active users last June, up from 24 million at the end of 2019. PayPal stated Venmo had 52 million active users at the beginning of 2020.
Millennial and Gen Z users also generally favor Venmo and Cash App, respectively, over other payment apps. Venmo became a popular way for millennials to split checks while dining out, while Cash's expanding ecosystem of fintech services made it easier for Gen Z users to not only send money, but to buy bitcoin and execute free stock trades.
By comparison, Google Pay faces two major challenges. First and foremost, its Google branding immediately raises privacy concerns, even though the tech giant says a user's financial data won't be sold to third parties or used for targeted advertising.
Second, Google has a long history of over-promising, under-delivering, and then abruptly abandoning its new apps. The new Google Pay sounds innovative, but its interest in improving the app could quickly wane as users stick with Square and PayPal for peer-to-peer and online payments.
The bottom line
Google launched Google Play over five years ago. But over the past five years, Square's stock surged 1,630% as PayPal's stock rallied over 530%.
Both fintech companies dazzled investors with their robust growth rates and forward-thinking expansion strategies. Those trends won't end anytime soon, and I don't believe Google's latest efforts will derail either company.
Xiaomi Mi 11 Bugs and Issues we found on our Review Unit – gizmochina
The Xiaomi Mi 11 debuted as the first Snapdragon 888 flagship in the market last month. The phone offers tremendous value for your money bringing in a top-notch 2K display with the fastest Snapdragon chip in the market right now. You even get two different material options on the device, one with a leather back and another one with a traditional glass one.
However, being the first Snapdragon 888 smartphone in the market, there was bound to be some small bugs and issues with the device. Surprisingly, these bugs turned out to be more than what we had imagined which is why we decided to make a quick video giving you a complete picture of the Mi 11.
Note that most of these bugs can be resolved via a software update. So while it does hinder your user experience right out of the box, in the next couple of months, we can expect the phone to be more refined. That said, if you are buying the phone right now (before the software update), you'll have to live with a few glitches and we have noted them down below.
Mi 11 bugs and issues we discovered
[embedded content]
The Mi 11 randomly shuts down during usage.
The camera app crashes occasionally while shooting photos.
Some games don't load properly and you may see a noisy pixelated screen.
Snapdragon 888 heats up quickly and the Mi 11 isn't able to take full advantage of the chip's processing power as it throttles down the clock speed to manage the heat.
Camera Performance is Average
The leather Mi 11 rattles when playing via the loudspeaker.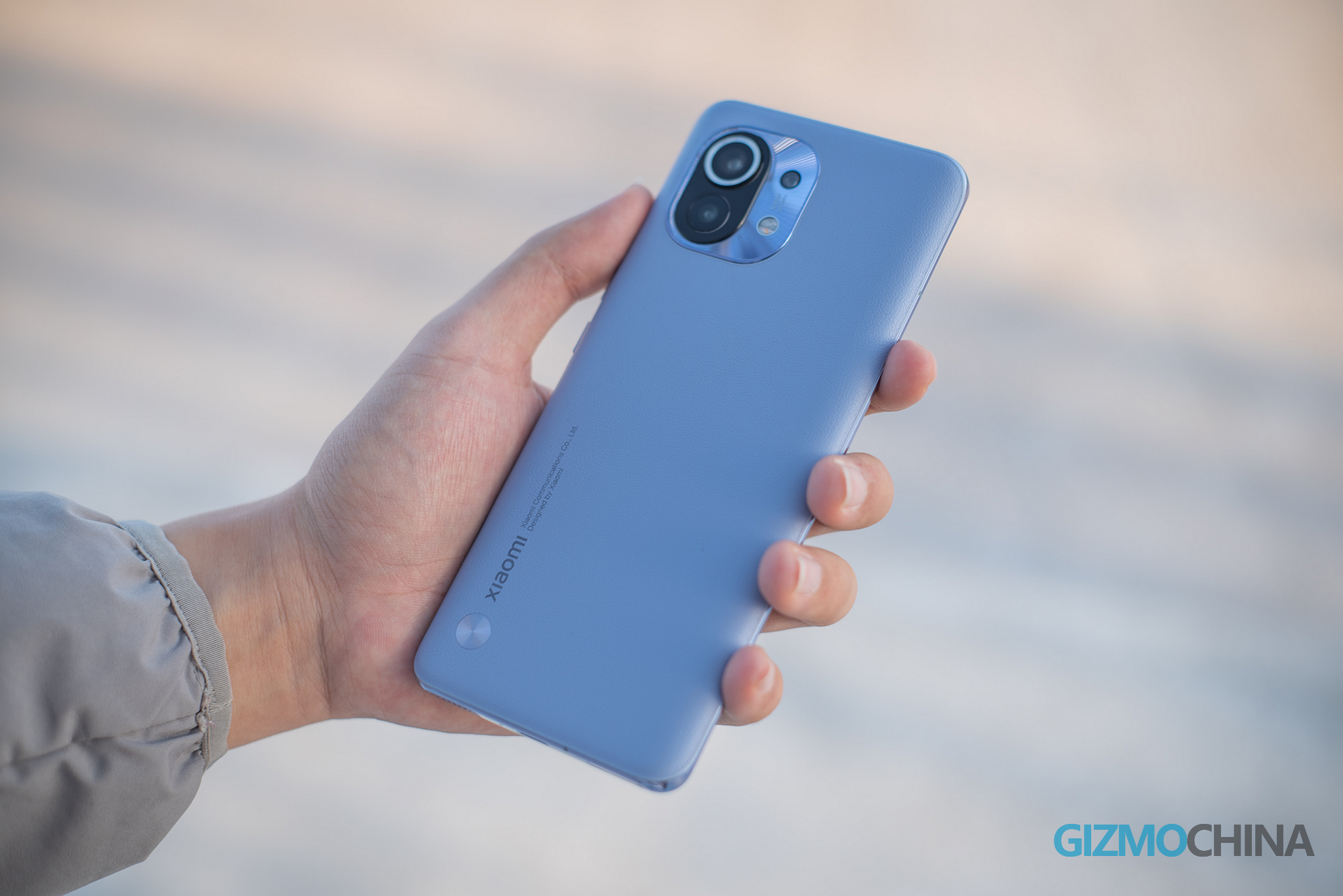 So these were some of the issues that we found on the Mi 11. Given that its a flagship device, you would expect it to have a flawless performance right out of the box. But that isn't the case here.
However, we want to stress that most of these issues can be solved via a future software update. And in a month or two, the Mi 11 will likely be as refined as any other flagship in the market. So if you are okay with these bugs, you can go ahead and get the Xiaomi Mi 11. As we mentioned in our review, the phone has a lot to offer for its price tag.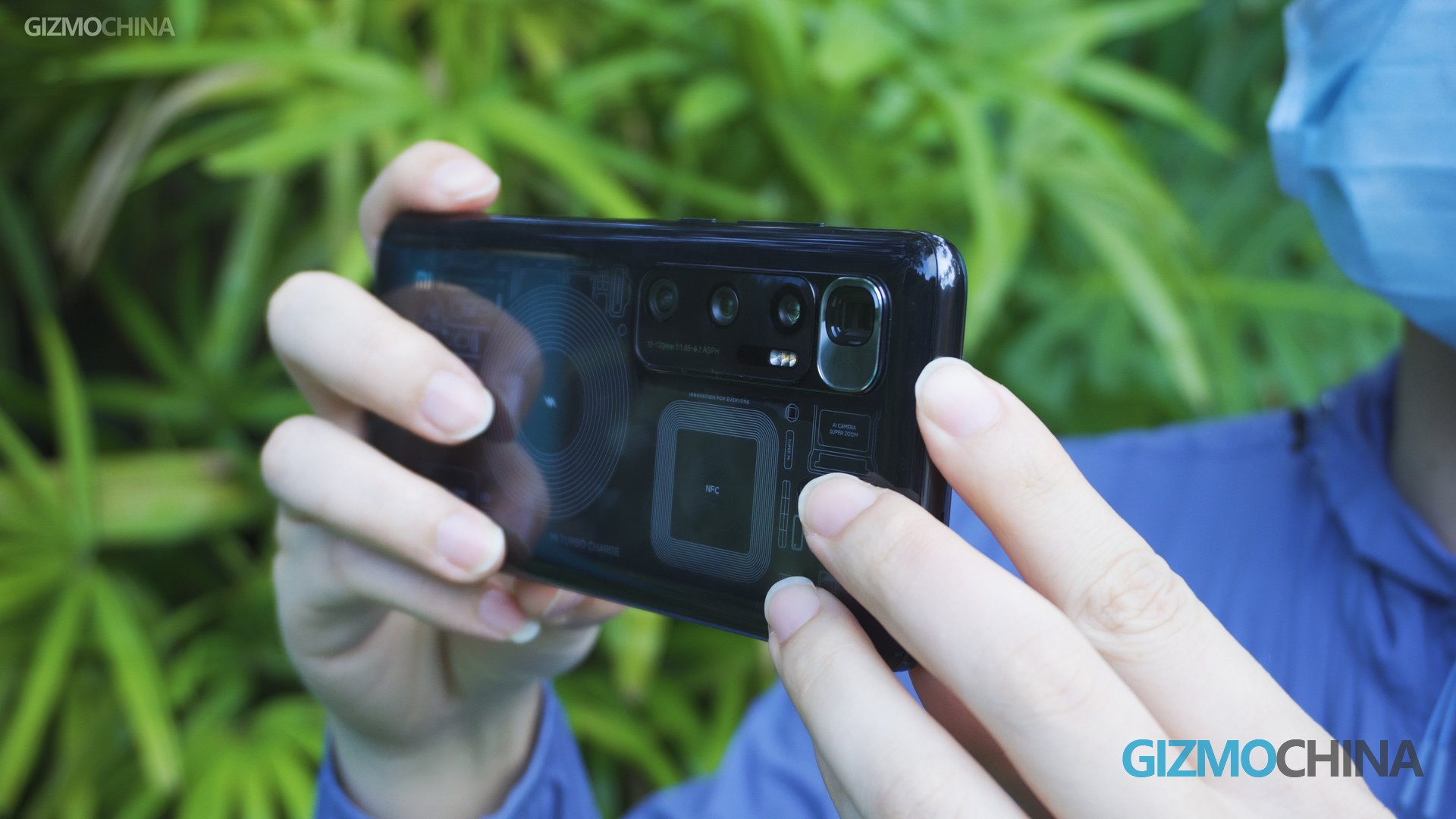 But personally, I am shifting back to the Mi 10 Ultra for the time being. Hopefully, when the Mi 11 Pro or the Ultra makes it to the market after the Chinese Spring Festival, I'll try getting back to the Mi 11 series.
RELATED:
[embedded content]
ALWAYS BE THE FIRST TO KNOW – FOLLOW US!
Samsung Galaxy S21 Thoughts and Impressions | The Startup – Medium
I love phone announcement events.
The fanfare behind the announcement is extravagant, sometimes rightfully so, most of the time, not as rightfully so.
I'm still fascinated yearly by the over the top dramatics that circle around events like CES, and OEM announcements like Samsung's Unpacked events.
2021 has been more virtual with tech events, but the underlying feelings have not changed.
Towards the end of CES tech enthusiasts and die-hard Samsung Fans alike were all wondering about what the next Galaxy S iteration would bring to the table. Considering we're still knee-deep in a pandemic, it's not surprising that events are different this year.
I'm not quite sure what I was expecting when I read about the Galaxy S21. Samsung's Unpacked Event was virtual this year, a testament to our inability to attend events in person.
This year, 2021, the year of calamity, foolishness, and masks, brings a series of devices that have confused me a bit. The devices announced are the Galaxy S21, the Galaxy S21+, and the Galaxy S21 Ultra.
I wonder if this is the company compensating for the mitigating factors surrounding money during the pandemic, or is it innovation instead of compensation?
Confused? Me too. Let's get to the details first.
Wait! let's talk about chargers!
Yep, just like the iPhone, we're having to deal with saying goodbye to another accessory that had a home in the flagship phone packaging.
You aren't going to get a power brick when you purchase the phone. Yes, I was upset about this when I spoke about the iPhone 12, I know. But at this point, we're all going to have to expect the lack of accessories with flagship phones. From iPhone 12 to Xiaomi, and now the S21 family of devices, it's time to let go of the idea of having a charger with your new phone packaging. I mentioned it recently in my smartphone rumors and predictions, and I'm pretty confident that this is the only prediction I'm not wildly off base within 2021.
We went through this moment when the iPhone got rid of the headphone jack; we were alright. We're going to eventually get over the charger not coming with the box too. I'm still not going to forget that Apple called the decision courageous. It's alright.
Now, let's talk about the Galaxy S21. Here are the particulars behind the Galaxy S21 family, available on January 29 all over the place.
Galaxy S21 Series Spec Breakdown
Taking a look at all of the S21 options, we start with the base model Galaxy S21. I pulled the specs from Ars Technica which you can see below if you want the in-depth comparison.
Galaxy S21:
S21 Rear Camera — From Samsung
$799
IP68 Water Resistance
6.2″ / 1080p / 120Hz Display (oh, the speed! the speed of it all!)
8GB RAM (remember, the S20 had 12GB RAM)
Snapdragon 888 / Exynos 2100 (Everywhere Else)
10MP Front Camera / 12MP Main, 12 Wide, 64 Telephoto Rear Camera Combo
128GB/256GB storage options with no expandable storage
4000mAh Battery (the power…Look at all of that power)
USB C charging with Wireless Charging Capabilities
A few step-downs concerning storage not being expandable, the price, the refresh rate, the RAM, whatever. You can consider some of these specs as a reason for the lower price.
In light of some of the cutbacks concerning the S21/S21+, we still have an updated SoC with the Snapdragon 888, updated camera capabilities, and a dynamic refresh rate, which adapts the screen refresh rate to whatever is on the screen.
The dynamic refresh rate can help the display quality when watching Netflix, Facebook-ing (even though that is slowly becoming a pariah in this highly virtual world but we don't want to talk about that now do we?) The display is the main thing that you will experience with the device, and it's important to have the quality that Samsung has planned with its S21 displays.
Galaxy S21+
$999
4800mAh Battery (the "oh the power phrase probably won't read well if I put it here..will it?)
6.7″ display
See Galaxy S21 specs posted above for the rest of the S21+ specs
We have the same general idea of specifications for the S21+ as there were for the base level S21. You can state that the S21+ is a larger version of the S21. You already knew that, that's not what you are here for.
Galaxy S21 Ultra
$1199
5000 mAh Battery (powerful..all-powerful…the power!)
6.8″ 1440p 120Hz display
128 / 256 / 512 GB storage options
Snapdragon 888 (US) Exynos 2100 (everywhere else)
40MP Front Camera / 108 MP Main Camera/12MP Wide Angle, Dual 10MP telephoto Rear Camera combo
12GB or 16GB RAM
USB C charging (wireless charging capable)
S-Pen Compatible (uh…okay)
The S21 Ultra is the best of the best, the cream of the crop when it comes to the S21 options. No compensating factors here, nothing keeping you from greatness when it comes to this phone.
The price of the S20 ultra started at $1400, and the S21 Ultra, with a respectable upgrade of its specifications, is priced lower.
Since the S20 ultra was a bit questionable when it came to camera quality, you can decide on whether the camera is more improved versus last year, or if it's another half-done attempt at a high-end device.
Does Device Pricing Matter Anymore?
A huge blaring question that comes out of the Galaxy S21 announcement is whether Samsung opted for compensation over innovation with this year's phone launch.
I'd like to think that the decision to cut the price with the Galaxy S21 is more on the innovation front versus the compensation front. This was more of an effort to broaden the reach of the flagship offerings to more people across the world.
I've begun to think that pricing with phones has become less of a factor in 2021 than it has in years past. We always knew that the more money you spent on your smartphone upgrade, the better your upgrade. Budget smartphones were light years behind the flagship prices, and you saw people skipping car payments, rent, and medical bills to buy the latest iPhone or Android device on launch day.
While I still believe devices like the Galaxy Fold 2, the Galaxy Fold, and any Vertu device that I've ever seen in my lifetime are insanely priced; I don't know if we can look at prices as much in 2021 as we did in 2017, when the iPhone X broke our pocketbooks.
The Samsung Galaxy S20, with its multiple iterations, was teetering towards overly expensive as well. A 200 dollar price drop is a welcome change that opens the company to a different demographic that might be looking for something a little more than the mid-range Galaxy A-Series devices.
Remember the days when we were appalled at the price of the iPhone X, and the Galaxy Note Series after the Galaxy Note 8? I remember those phones touching $1000 and the world screaming bloody murder. What a difference a few years makes.
I've had a history of complaining about electronics pricing. These days I have more reason to hold off on spending. Just about everything has cost more money in the middle of the pandemic, from toilet paper (quit hoarding toilet paper, yall) to gasoline, to the essentials that you need in your everyday life.
Personally, it has become difficult to find reasoning to splurge on items that I used to enjoy before the pandemic. Phones and other electronics being the main things I'd rather not spend money on.
My beliefs and difficulty in finding items to splurge on was a big reason as to why I had a slightly off reaction to the AirPods Max that launched in December. The headphones launched at $550, and they were expensive. Was I right in being angry about a pair of $550 headphones? Probably not, but here we are.
How can a company that has to have employees that were affected financially by the pandemic launch a device with a high price tag for the holidays? From what I've read, it appears that AirPods Max was well received at a launch. Never mind the price of the device, never mind people who are short on cash this year, there were still people who purchased the device.
So now we have the flipside of the coin. a series of devices that took a $200 price shave at launch for reasons including the current global pandemic. You'll likely see the device launch with a trade-in deal, with the Galaxy Tags, money towards accessories, or whatever being bundled in as a part of the launch package. Take a look at the launch page for the S21 below:
The decision to launch the S21 series of devices lower than the S20 makes me realize that price isn't always going to be a factor in flagship phones. There will be a market for people willing to spend thousands of dollars, and there's going to be a market for people who think it's crazy to spend thousands of dollars on phones.
Samsung's pricing change could also be a decision that could help change the pricing structure of flagship phones across the board as we move through 2021. The pricing change may help more manufacturers realizing the need for a greater range of capable devices in the Android spectrum.
With the prevalence of higher-priced phones and the equal prevalence of more capable budget devices like the Moto G series, the LG Stylo, and OnePlus Nord, there are more options for capable devices for more people across the economic spectrum.
We are now looking at a world with people who need to look at devices as an investment. But at that same token, the investment is going to be at different price points.
I think Samsung made a pretty decent decision making that $200 shave with the S21. They've made an effort to make flagship devices available to more people. Samsung's pricing decision seems innovative in its compensation.
Innovation?
The Galaxy S21 and S21+ aren't very innovative. Save for the dynamic refresh rate, the 120Hz displays, and the different capabilities of the camera, there is not much to write home about with the Galaxy S21.
In 2021, where we are looking at finances as a focus of our everyday lives, Samsung was innovative in pricing their 2021 flagship devices. The innovation is in realizing that the company wants to have more people owning their flagship devices. The company realized that more people have less money as we continue through 2021.
We will always know Apple to be premium devices, with premium prices. The addition of the iPhone 12 Mini, and the revamp of the iPhone SE, is Apple's way to appeal to those looking for a more affordable phone. Pricing the Galaxy S21 series of phones to put them closer to their more affordable options is Samsung's move to market to more people.
Would I buy the S21?
Would I buy the S21? The outer specifications would lead me to want to purchase the device, sure. The camera should be decent and the display refresh rate is decent as well. The specifications previously announced by Samsung for the price are quality.
Having a company decide to lower their MSRP on a device is admirable, having a more affordable device with flagship specs is innovative from a regular consumer perspective.
I am still on the fence as to whether I would upgrade this year, or wait until things begin to ease around the world and the economy. I have held on to my iPhone 7 Plus for almost 4 years, and I'm pleased that my phone has not died yet.
Should You Buy the S21?
The decision to buy the S21 is going to be up to you. Whether the price drop helps with your decision or not, buying this device is going to be up to you. Buying any device is going to be up to you.
Let me know if you buy an S21, I'd be interested in seeing what you think!
Samsung SmartThings is now available on Android Auto [Update] – 9to5Google
After announcing that a partnership with Google would bring Nest devices to SmartThings this year, Samsung is about to integrate with one of Google's platforms. Alongside the reveal of the Galaxy S21 series, Samsung has revealed that SmartThings is coming to Android Auto.
Soon, the SmartThings app for Android will feature support for Android Auto. Samsung hasn't confirmed exactly when this functionality is coming, only saying that the Galaxy S21 will be capable of running the feature.
Samsung explains that users will be able to "turn on your porch lights or even raise the temperature of your thermostat before you return home, all from your car."
The UI seen shows an app on Android Auto with a selection of automations such as "Coming home" and "Going out." This would allow a quick tap to perform actions such as turning on/off lights, opening/closing a garage door, or adjusting other devices. There's also a "locations" button on the interface, but we can't be sure what that does specifically just yet. It's also unclear if this SmartThings app will feature any integration with Google Assistant on Android Auto.
---
Update 1/18: Samsung's latest SmartThings update brings support for Android Auto. As noted by Joe Kester on Twitter, the update adds an Android Auto section to the app on your phone where you can customize what six tiles appear in the Android Auto UI.
The latest SmartThings update is now available on the Play Store and also adds support for the Galaxy SmartTag.
---
More on Android Auto:
FTC: We use income earning auto affiliate links. More.
---
Check out 9to5Google on YouTube for more news:
[embedded content]